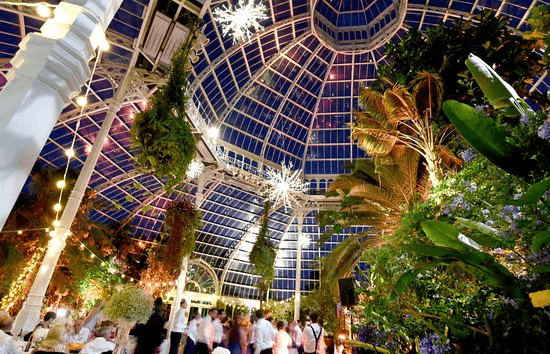 Call us biased, but we happen to think our amazing city is exceptionally easy on the eye. When it comes to the aesthetically pleasing, Liverpool has it all. From luscious green parks to stunning bars and restaurants – to iconic landmarks and breathtaking architecture. Exploring our city is nothing short of a visual delight, which is quite frankly brilliant news when it comes to our Instagram feeds… So here's our pick of Liverpool's Most Instagrammable Spots!
Liverpool's Most Instagrammable Spots
1. Oh Me Oh My Terrace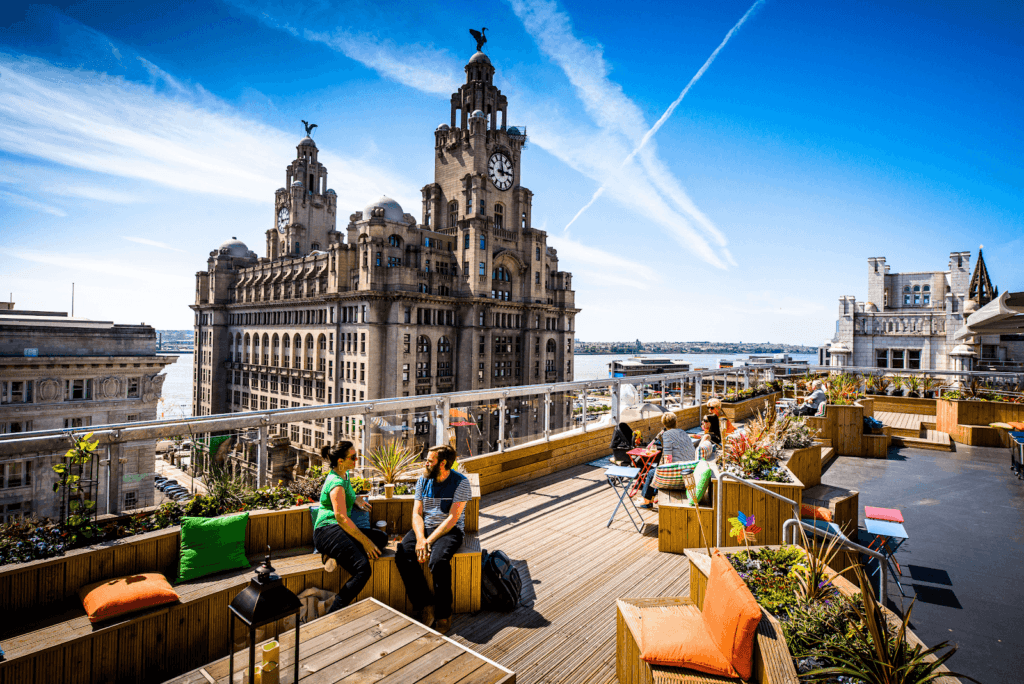 Known as the 'Goodness Gracious Terrace' the rooftop bar balcony area at Oh Me Oh My on Water Street is one of the best spots in Liverpool to take in sensational views of the city. Facing the iconic Liver Birds, it's the place to head on a sunny afternoon for a prosecco with a view.
2. The Florist
It's impossible to talk about Instagrammable venues without giving a massive nod to the botanical haven that is The Florist. If flowers are your thing, this is, unsurprisingly, the place to go. With pretty foliage and petals in every corner, their floral inspired cocktails and unique dishes are an equal delight to take a snap of.
3. Liberte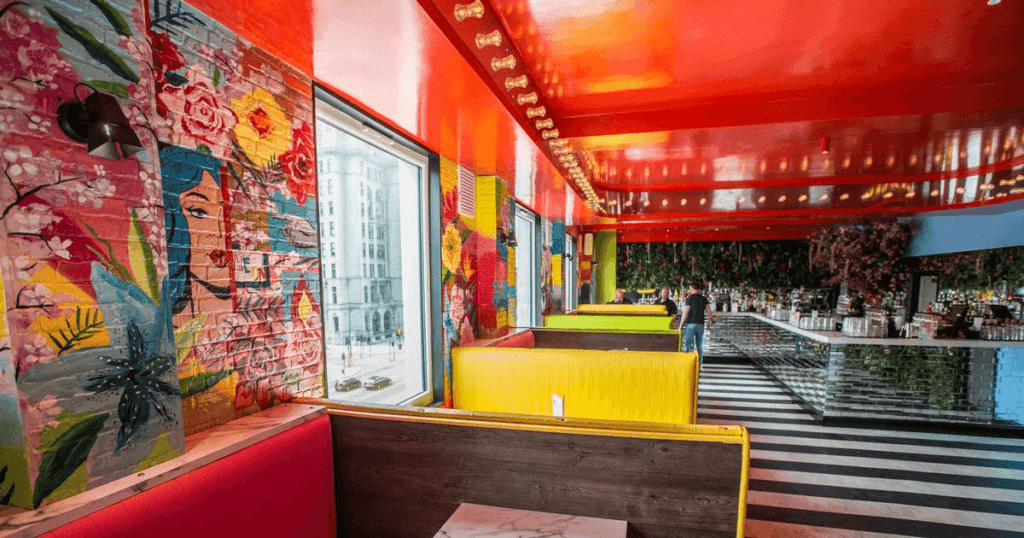 With it's bright colour palette, neon lighting and stunning panoramic views of the city, Liberte is fast becoming one of Liverpool's go-to evening destinations. This New York inspired venue boasts bold floral walls, graffiti murals and a balcony overlooking our beautiful waterfront.  
4. Botanical Garden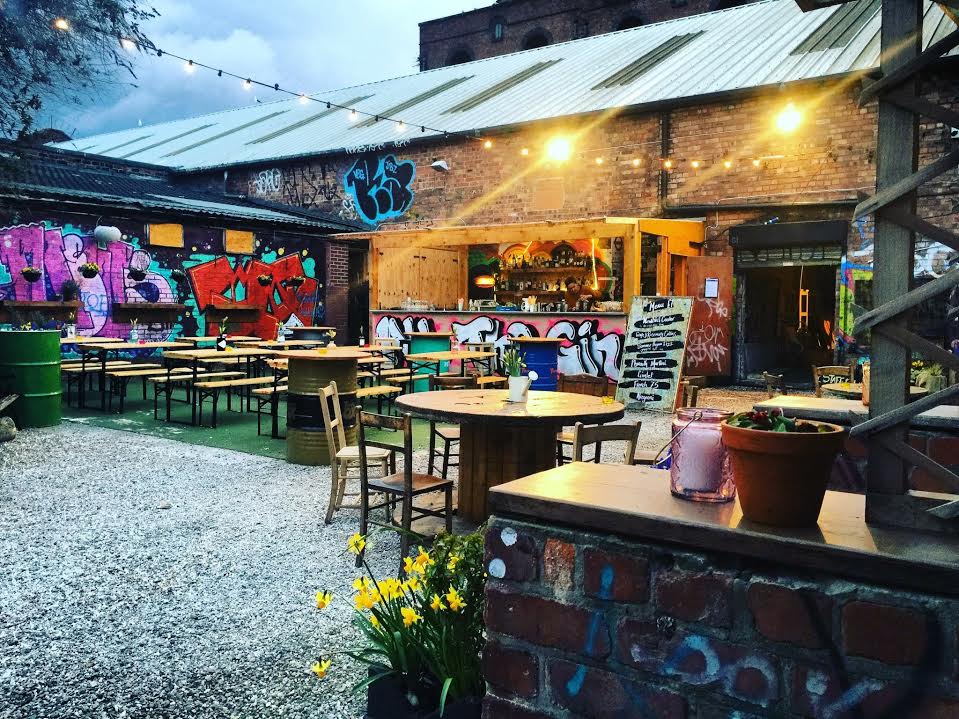 A hidden gem in the heart of the Baltic Triangle, the Botanical Garden is a pretty little suntrap perfect for day drinking with friends. Laiden with flowers, bunting and boasting a bar fashioned from a real life VW camper van, the photo opportunities are endless…
5. Tracey Emin at The Anglican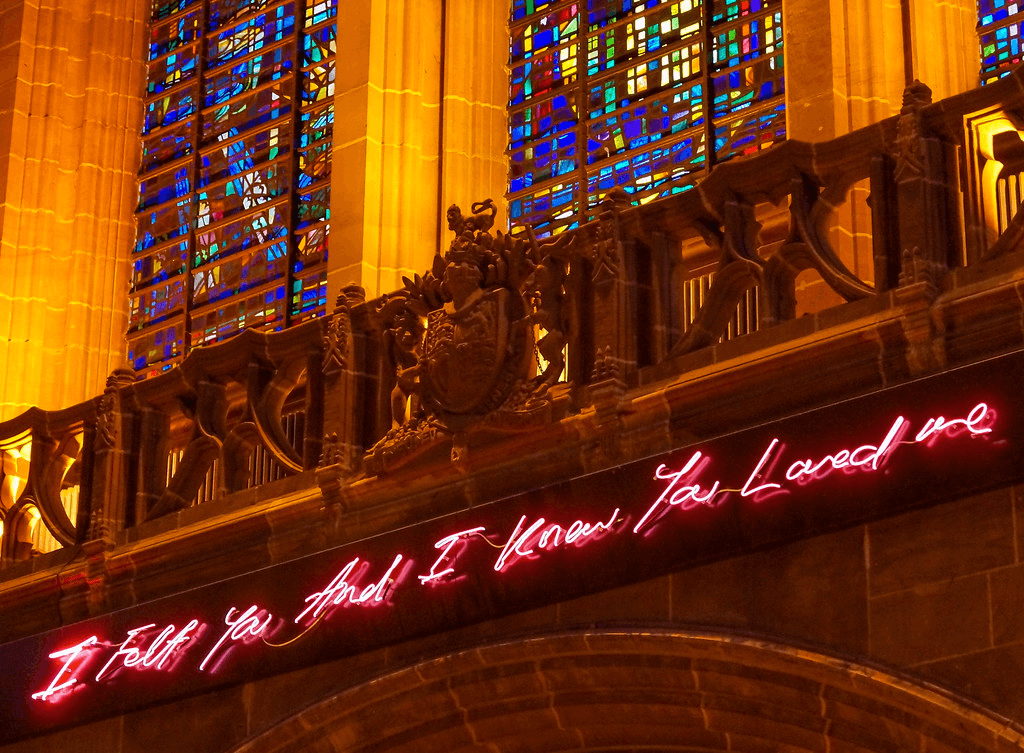 A pretty unexpected place for a Tracey Emin neon installation, but we couldn't be happier that it's here…
6. Ghetto Golf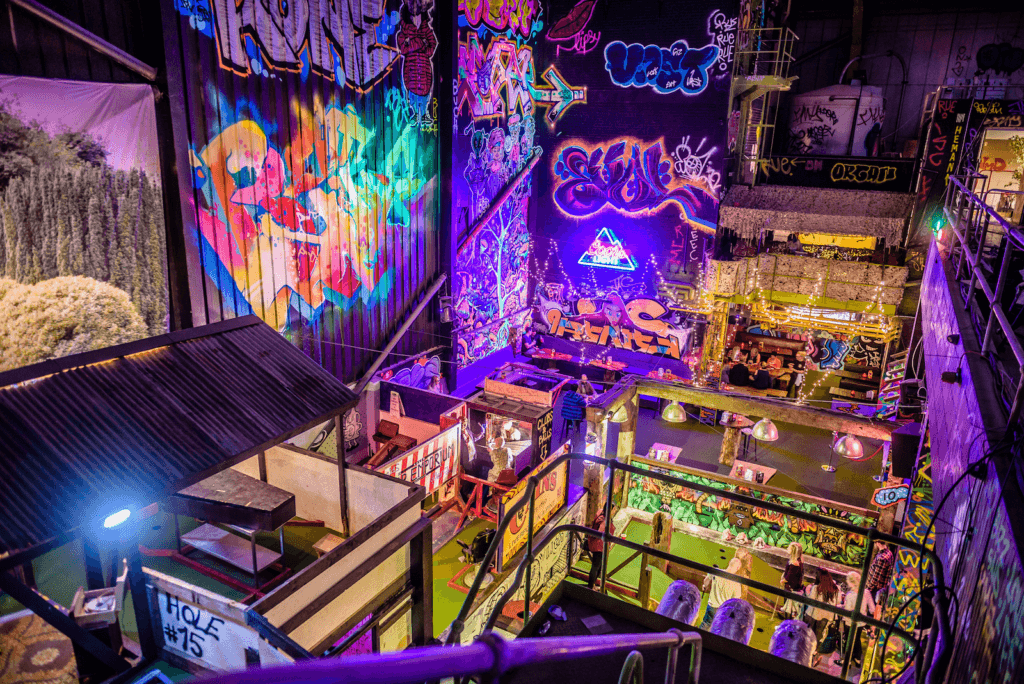 This place is not one to miss. Ghetto Golf is crazy golf with a real difference. With it's bonkers decor and neon lights, there's a photo op at every hole. Oh, and don't forget to pop into the loos for a real laugh when you give the wall graffiti a read… (if you know, you know).
7. The Bagelry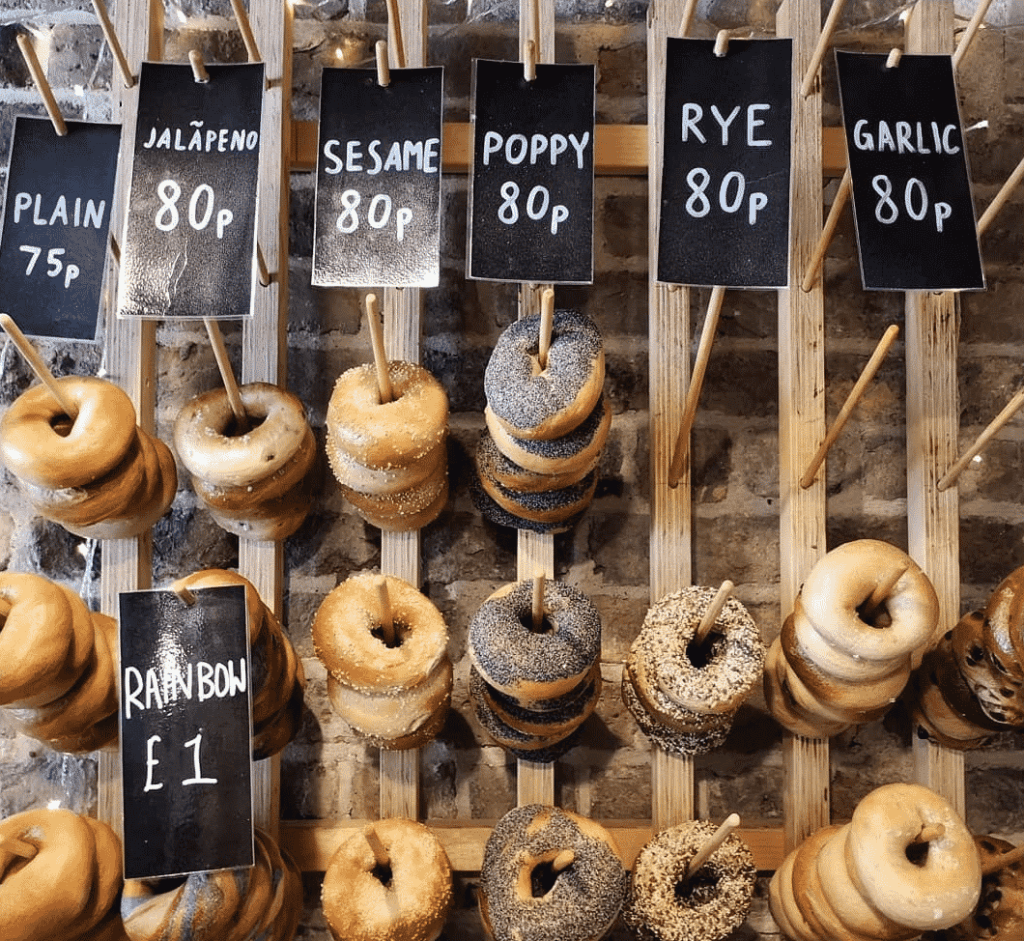 What these guys can't tell you about bagels simply isn't worth knowing. With every flavour and variety under the sun of our favourite baked snack, how they display them is every bit as delightful as eating them. Let's face it,  if you didn't take a photo of your rainbow bagel, did you even eat it?
8.  The Liver Bird Wings
Created by local artist Paul Curtis, this amazing bit of street art in the Baltic Triangle allows you to transform yourself into one of our very own Liver Birds.
9. The Albert Dock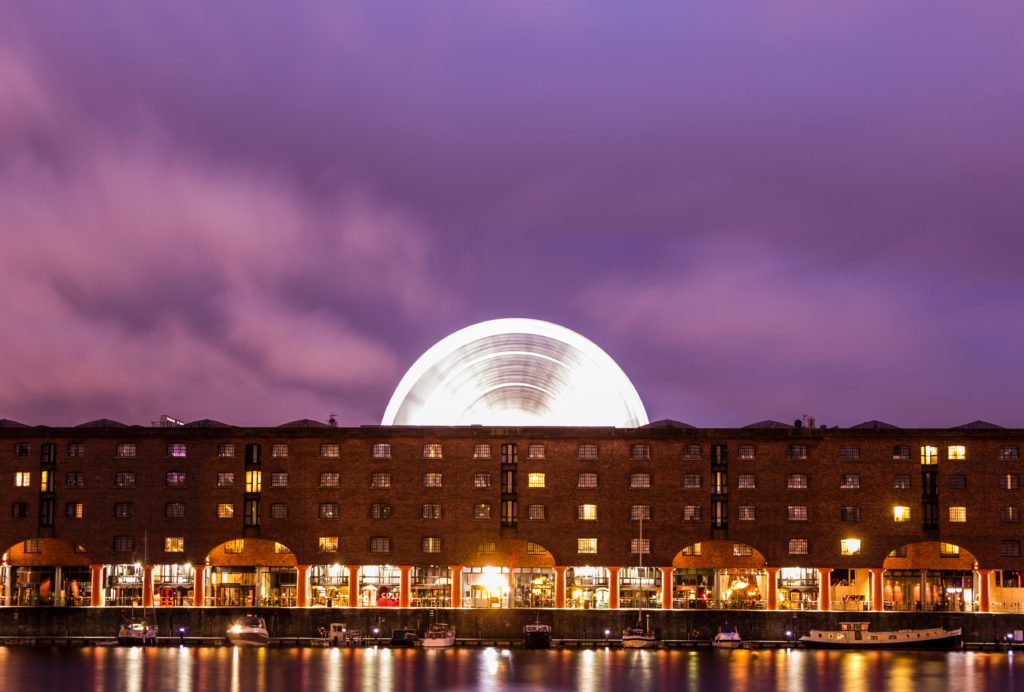 The Albert Dock is without a doubt one of the most iconic areas of our city. From The Tate art gallery, to its many bars and restaurants, to the Beatles museum – you're spoilt for choice when it comes to sights to get a shot of. Personally, we think it's prettiest at dusk when you're likely to catch a scenic sunset.
10. The Bombed Out Church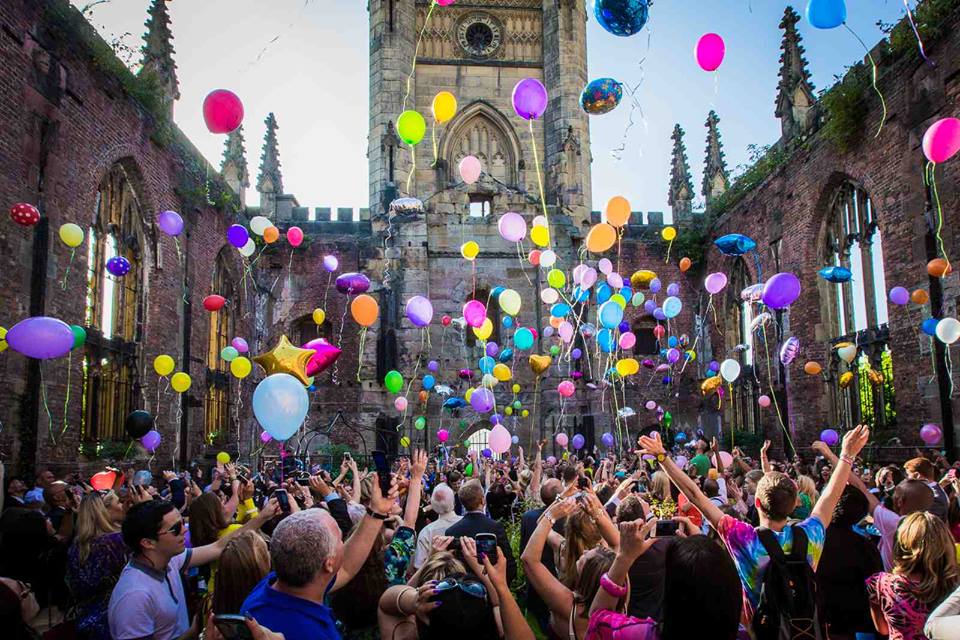 The May Blitz of 1941 saw St Luke's church forever changed when a bomb landed right on top of it's roof. Over time, the city has lovingly restored it back to life and it now plays host to everything from weddings, to gigs, to farmers markets and cinema screenings. The church itself and the gardens around it are a total treat for the eye.
11. The Georgian Quarter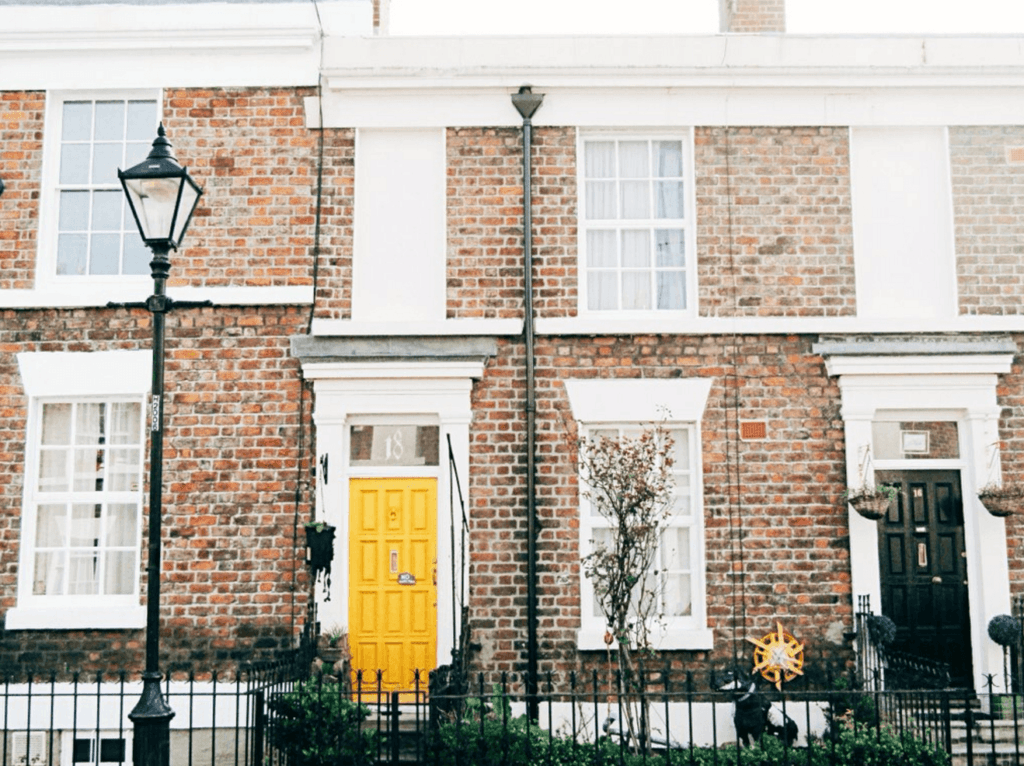 With it's beautiful architecture, many listed buildings and cobbled streets – exploring the Georgian Quarter feels like taking a real step back in time. Take a snap of the many pretty Hope Street restaurants, or take a walk to either two of our stunning cathedrals.
12. The Palm House
A botanical HEAVEN, you'd be a fool to miss out on the chance to get this on your gram this summer. The perfect place to escape the hustle and bustle of the city centre, the Palm House is the jewel in the crown of Liverpool's Sefton Park. Filled to the brim with tropical plants and hanging blossoms of every colour, this place is a feast for the eyes and your camera lense.
13. The Picton Reading Room
One for the book worms, the Picton Reading Room is located in Liverpool's wonderful Hornby Library. With its breathtaking dome ceiling and towering mahogany shelves laiden with dusty old reads, this beautiful room demands a visit – and a photograph.
14.  The Baltic Market
There're Instagram opportunities in abundance here at what is arguably the city's most colourful and popular hangout. Whether it's snapping a shot of your halloumi fries and Midnight Delivery dessert, or uploading a pic of your Raspberry Caipiroska cocktail – the Baltic Market has it all.
15.  The Liver Birds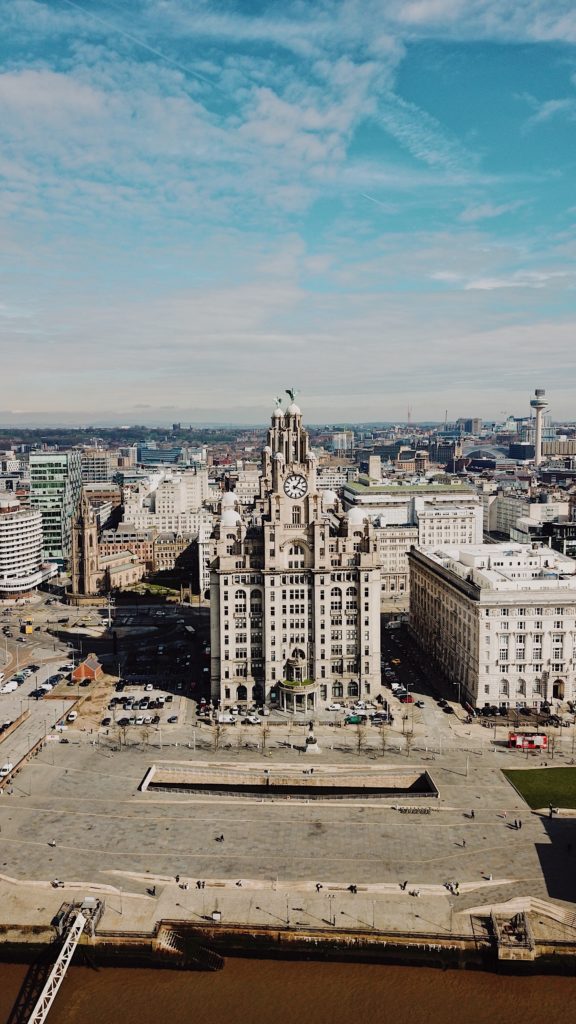 The guardians of all things scouse, our Liver Birds are one of the most photographed landmarks in the North West, and we think they're simply wonderful…
What do you think are Liverpool's Most Instagrammable Spots? Let us know in the comments below.
Jemma Owens