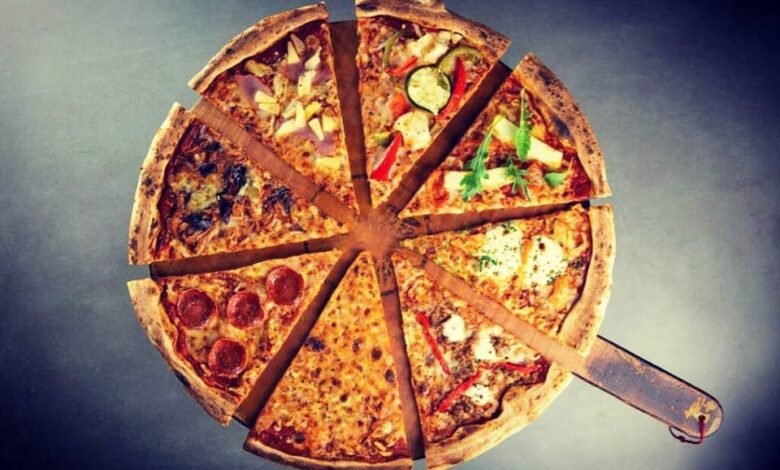 Liverpool is home to some amazing pizza places so whether you're just looking for a casual slice or a fancier restaurant here's our guide to the best pizza places in Liverpool.
In fact, there's so many good pizza places in Liverpool that this list has now extended to more than just 10 places, you lucky things!
The Best Pizza Places In Liverpool
Crust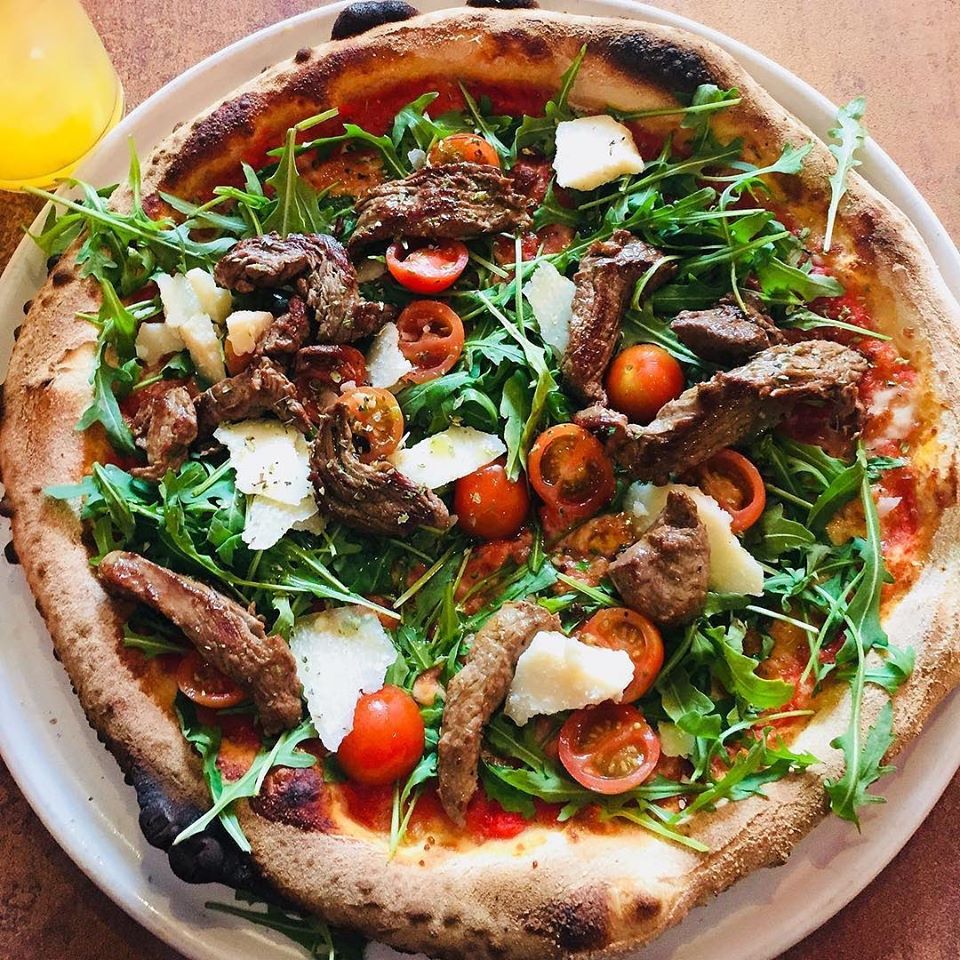 Crust's pizza is that good that it's award-winning. Their delicious wood-fired pizza's are our top pick. Their Bold Street restaurant has a rustic feel and fits nicely between casual and stylish. Perfect for lunch or an evening meal.
Pizza Punks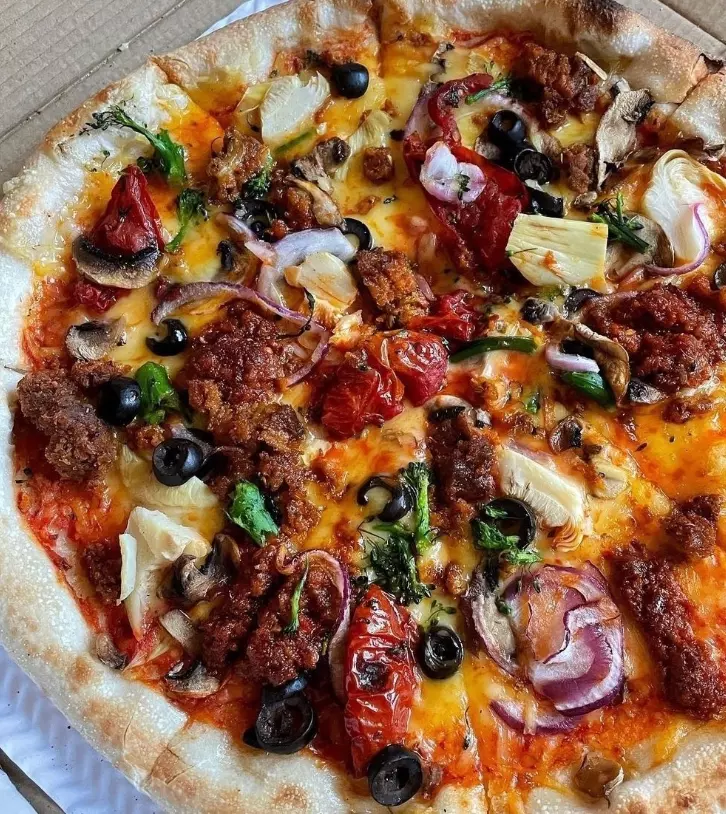 The unlimited-topping, San Franciscan sourdough pizza brand, Pizza Punks, sits nestled in the heart of Bold Street. The pizzeria offers a distinctive pizza experience – create your own – with 35 unlimited toppings to choose from, all made from scratch in the Pizza Punks kitchens, to create your own personalised punked up pizza. All for one flat fee, there are no extra costs, just awesome, handmade in-house pizza. They also offer Halal, vegan, gluten-free and vegetarian options.
Amalia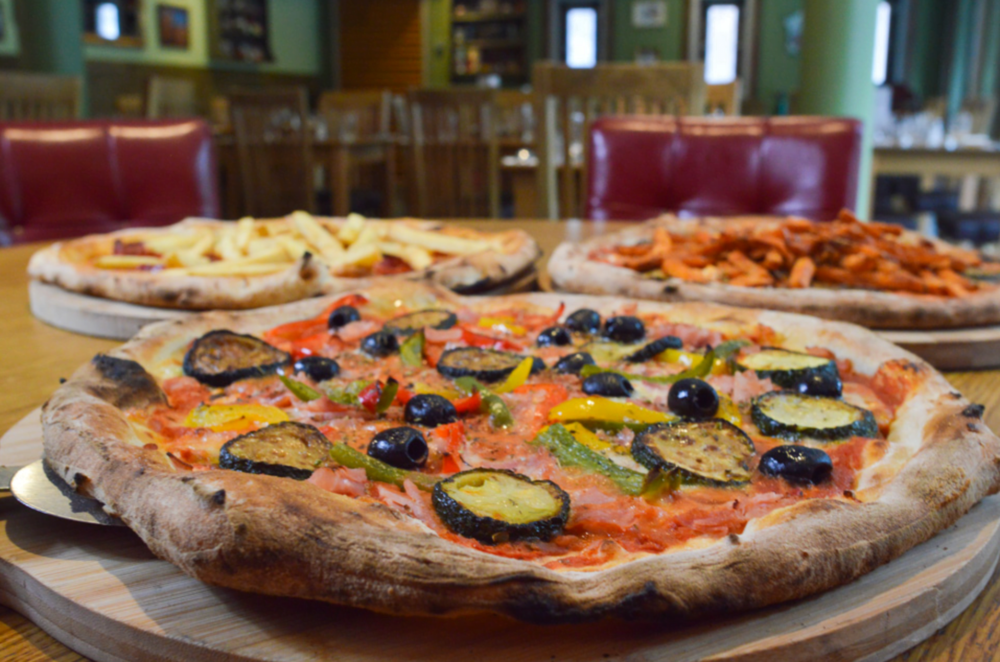 Serving authentic, classic Italian pizzas, Amalia is perfect for all thin-based pizza connoisseurs. Based on Campbell Square, Amalia is famous for its calzone challenge, promising to give the 5lb calzone for free to anyone who can finish it – as well as a 'surprise'.
Rudy's Pizza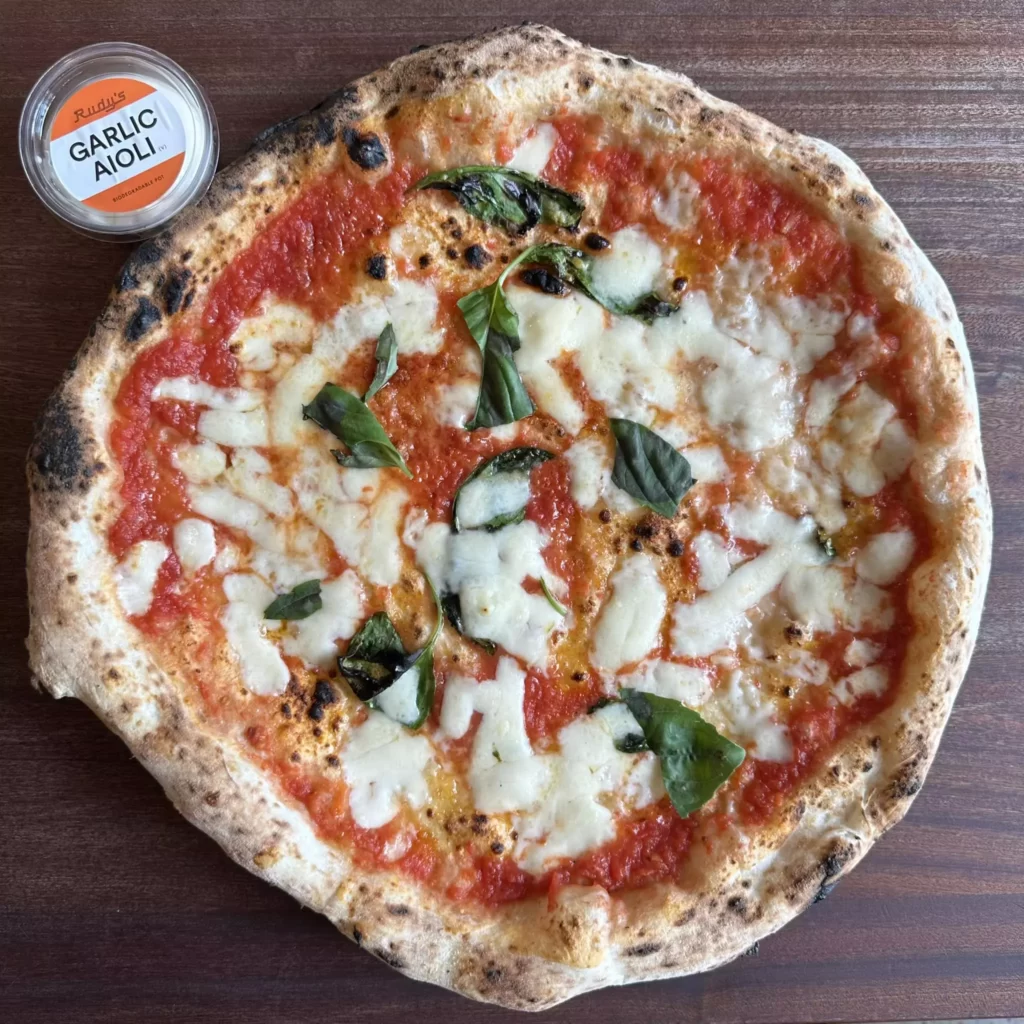 Independent Neopolitan pizzeria, Rudy's Pizza, can be found on Castle Street, Bold Street and at the Royal Albert Dock. Their dough is freshly made twice a day, and the authentic, crisp pizza is incredibly popular. Both restaurants are dog-friendly, perfect for a family lunch out.
Crazy Pedro's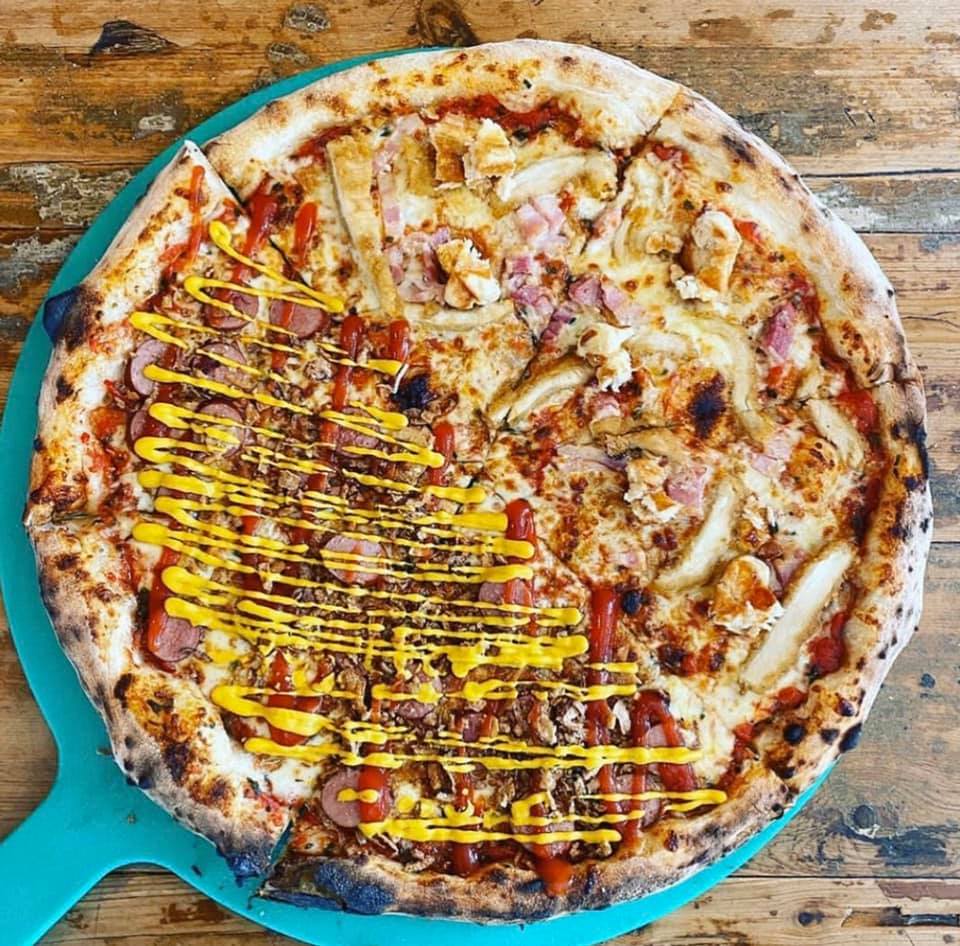 Crazy Pedro's is a pretty accurate description of this self-proclaimed part time pizza parlour, full time bar. Grab a frozen margerita and enjoy some fantastic pizza. Crazy Pedro's sits very high on our list of the best pizza places in Liverpool because once Crazy Pedro's has touched your lips, you'll never forget!
American Pizza Slice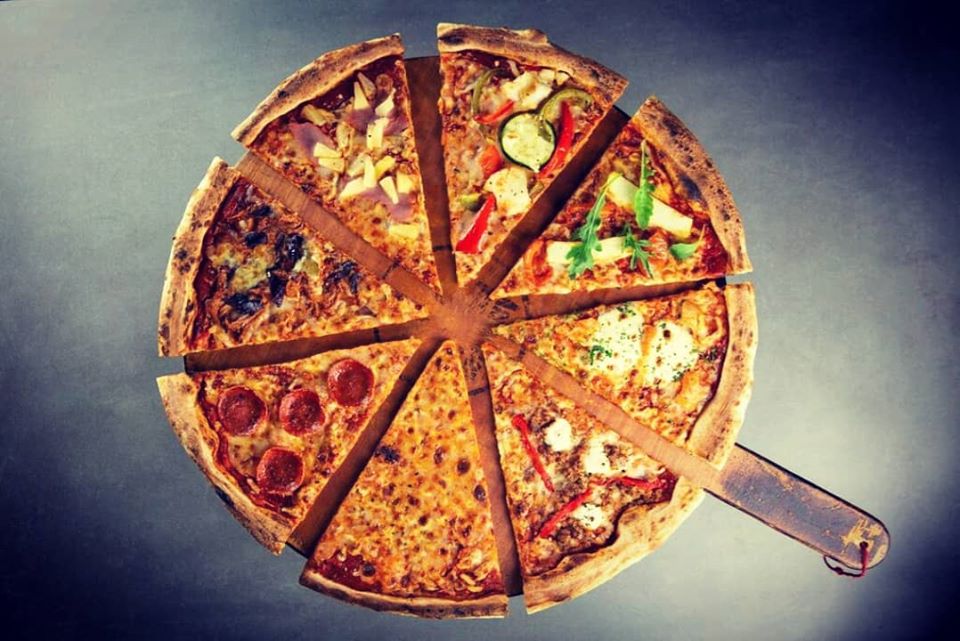 American Pizza Slice serves up slices of New York style 10″ and 18″ pizzas as well as selling by the slice. Their American Hot and Halloumi pizzas are our recommendations. They also have amazing Detriot-style pizza and Chicago deep dish pizza that you just have to try.
Little Furnace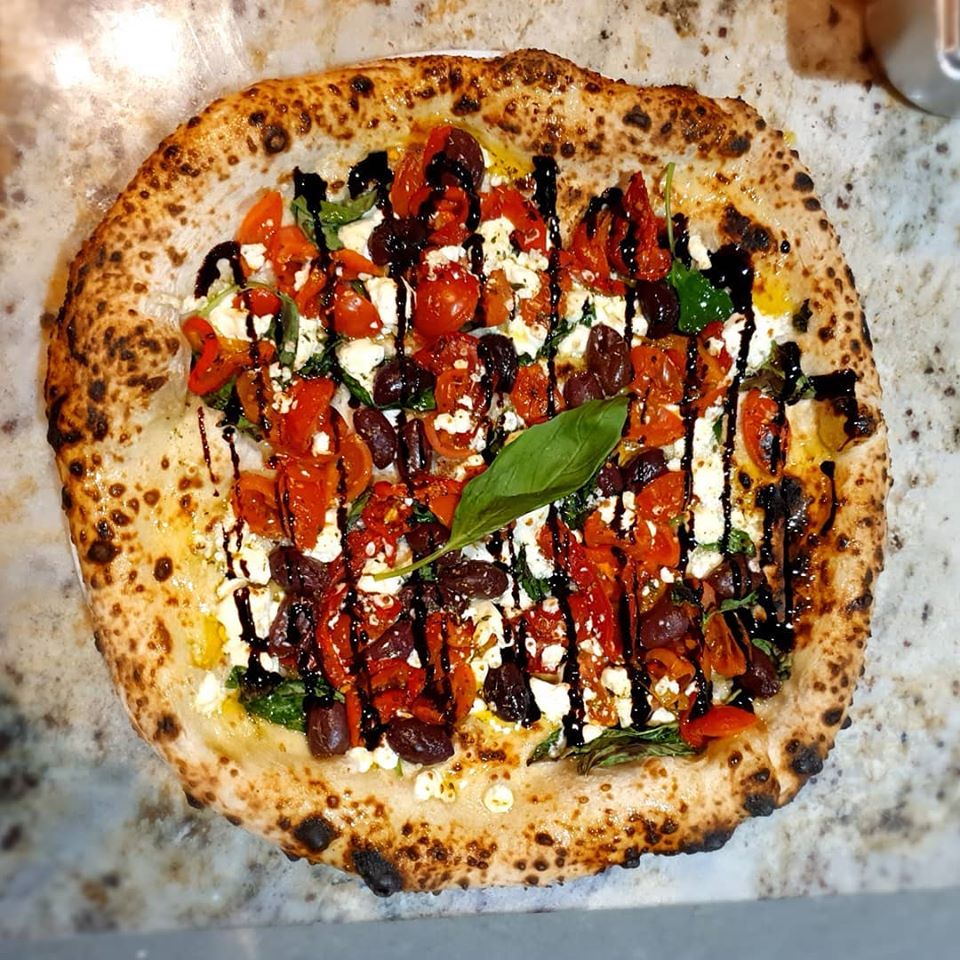 Probably best known in Liverpool for their residency at The Baltic Market, Little Furnace still operate out of the ever-popular street food market as well as running their own restaurant on Smithdown Road. Their Smithdown venue is a cosy little spot perfect for a catch up with friends and family or for date night.
Casa Italia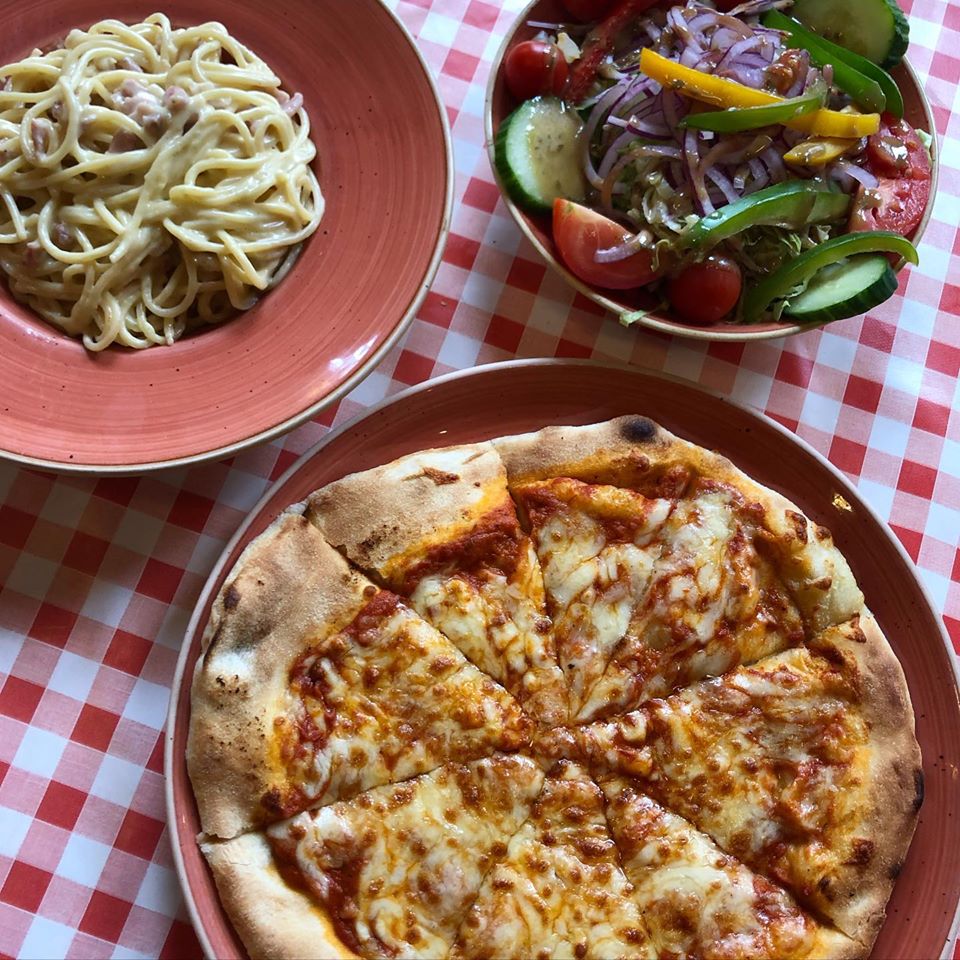 The Casa Italia is one of the most romantic pizza places on our list. Not only is the Casa Italia one of the best pizza places in Liverpool but it's hands down one of the best restaurants in the city.
Dough Bar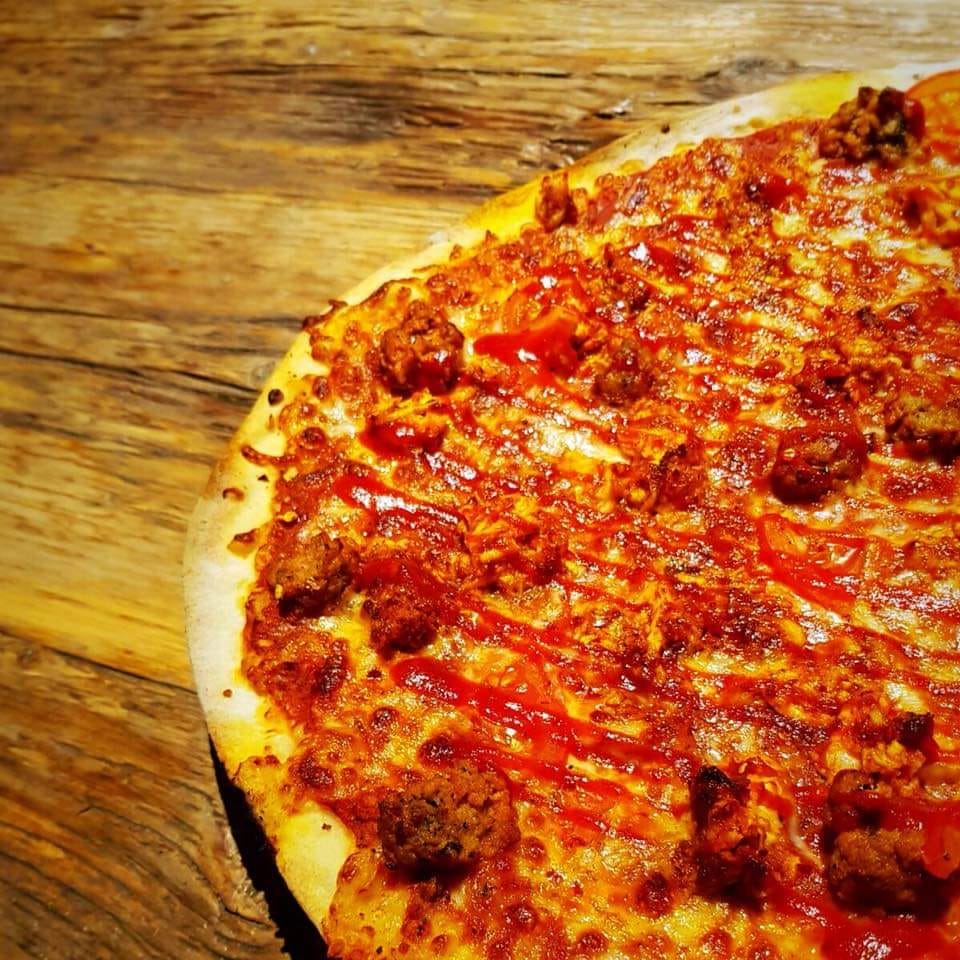 This casual bar and pizza place is great if you're looking for somewhere with a student vibe, with a big selection of drinks behind the bar too. The pizza at Dough Bar is great too of course, with plenty of inventive toppings.
Nightcrawler Pizza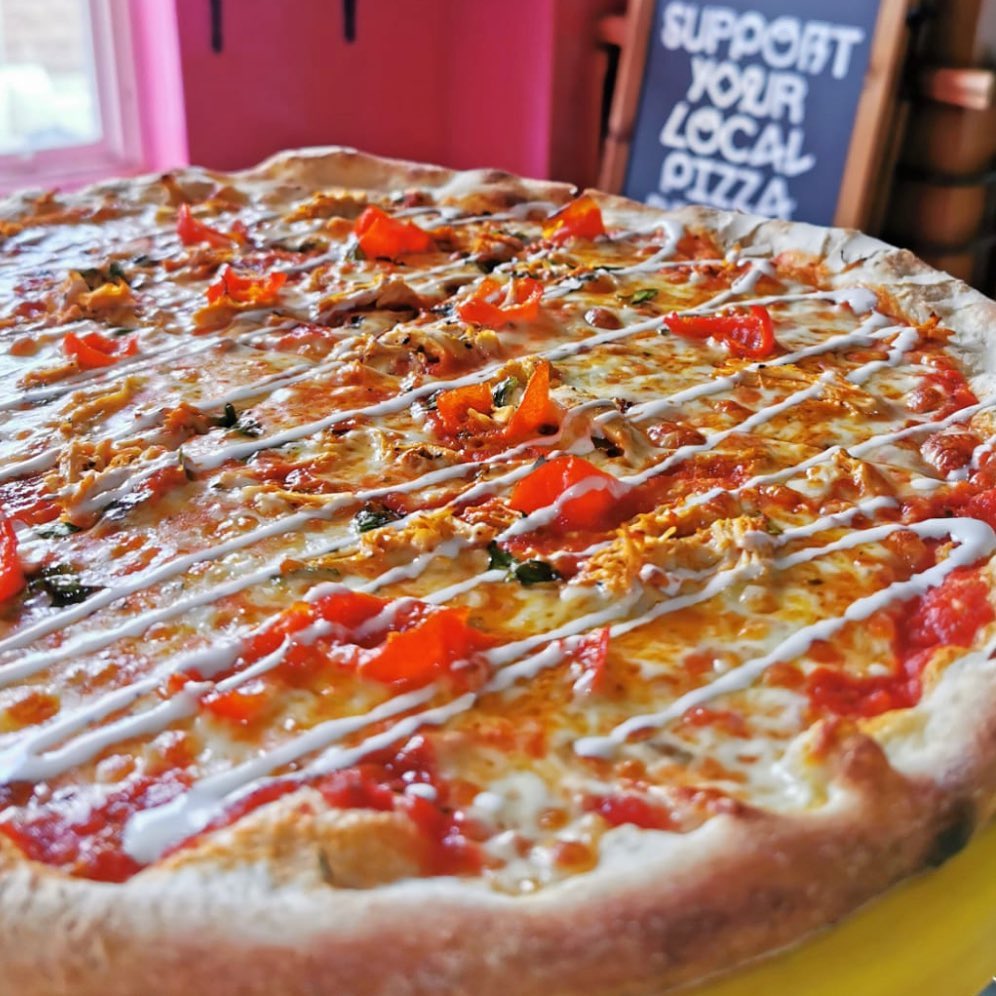 Nightcrawler Pizza serves up full pizzas and huge slices in their laid back venue right next door to The Merchant bar. It's perfect for grabbing a slice on the go or for soaking up some alcohol if you're enjoying a few drinks at The Merchant.
The Quarter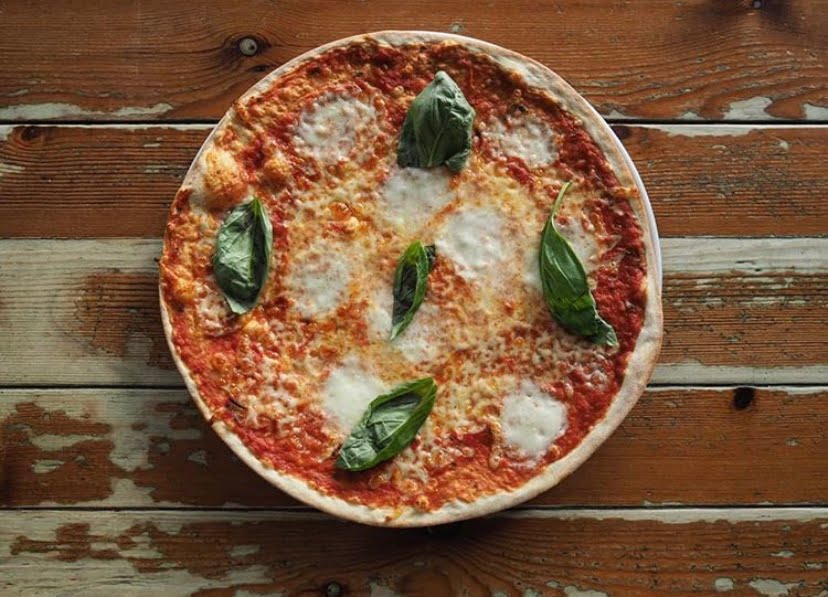 The Quarter is another of our favourite spots in the city, located in the Georgian Quarter with beautiful surroundings on the cobbled Faulkner Street. Their deliciously thin based pizzas are one of their specialities.
Doza Kitchen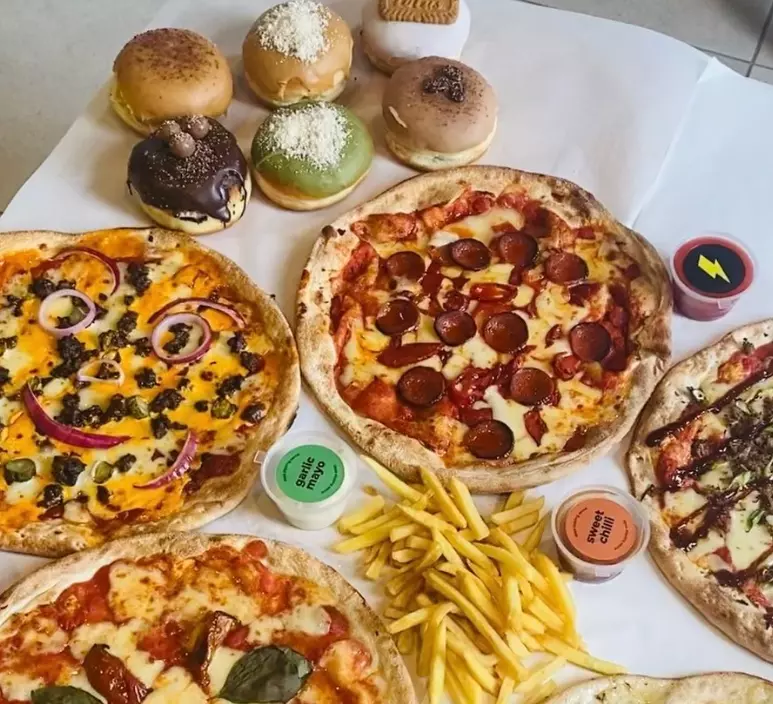 Doza Kitchen is a fantastic little pizza and doughnut shop, which offers incredible value for money. They also serve delicious sides and sauces with a wide range of drinks – from coffee to cocktails.
Looking for more Pizza-goodness? You can also get your hands on some amazing Detroit style pizza in Liverpool!
Have we missed your favourite place off our Best Pizza Places In Liverpool guide? Let us know in the comments below.