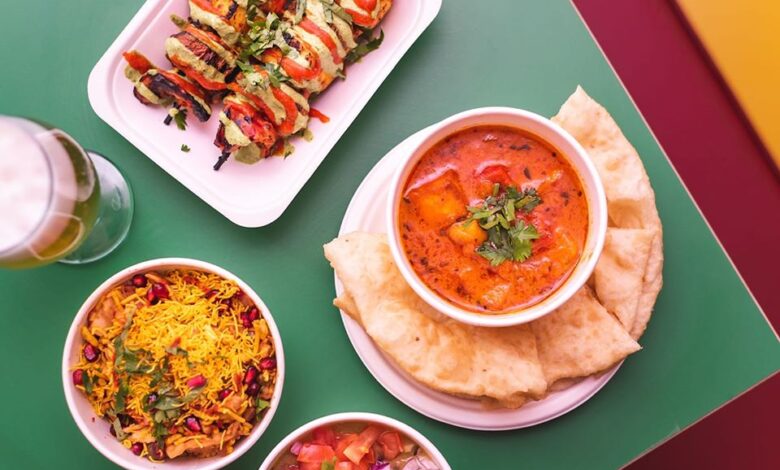 Bold Street Restaurants
When it comes to finding somewhere to eat, Bold Street is top of most scouser's lists.  Bold Street is an eclectic mix of restaurants with influences from across the world. There's plenty to choose from so here's our guide to Bold Street Restaurants.
Akasya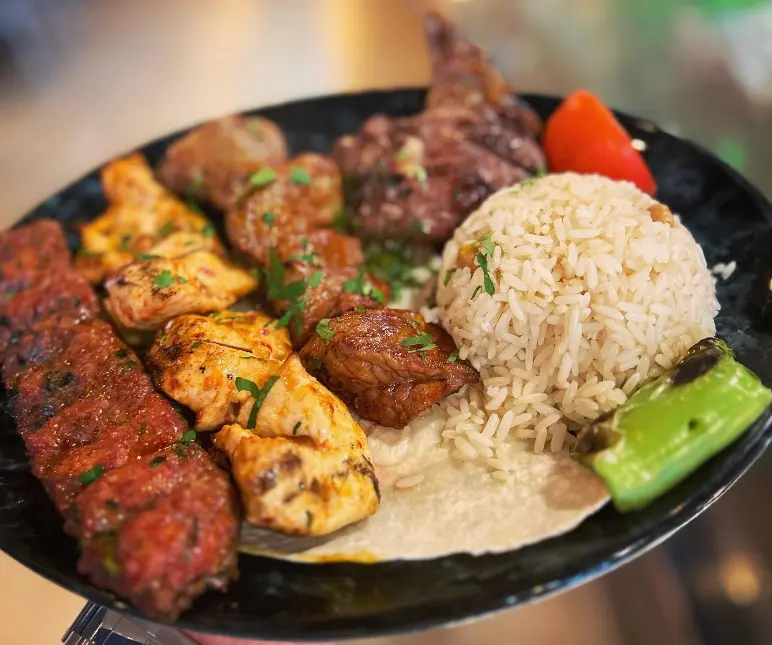 This authentic Turkish restaurant has hit the number 1 best restaurant in Liverpool via TripAdvisor twice and for very good reason. Akasya serves delicious fresh food and amazing cocktails. Not only is it one of the best Bold Street restaurants, it's one of the best places to eat in Liverpool.
Bakchich Lebanese Street Food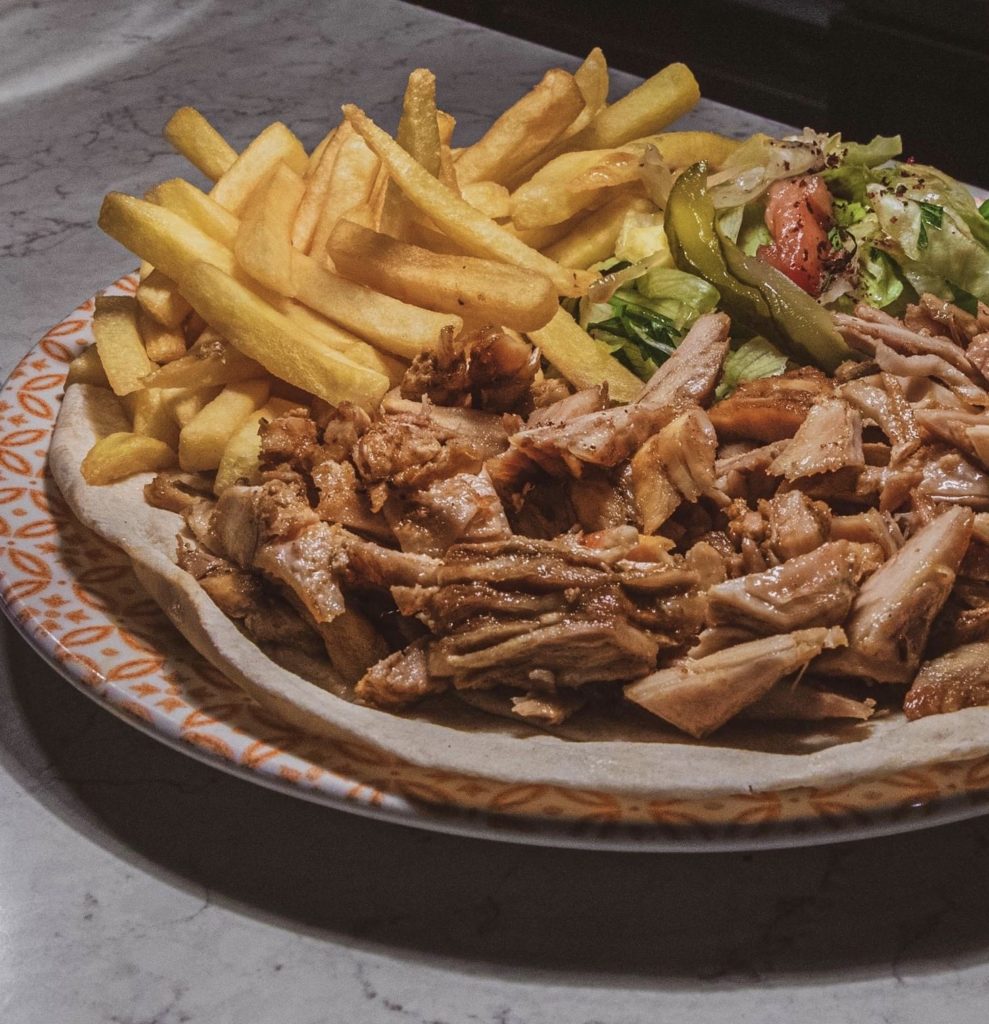 Bakchich is the home of Lebanese street food that began as a massively popular stall at the Liverpool Christmas Markets. Translating to 'loose change', Bakchich offers a taste of Arabic food culture at really affordable prices. The restaurant itself has community at the heart with a canteen-style vibe. The mosaic tiles and walls adorned with street art will make you feel like you've stepped onto the streets of Beirut. A refreshing addition to the salad options are the presence of pomegranates, giving a fruity twist on a simple salad. Bakchich is one of those restaurants which always keeps us coming back.  
Bundobust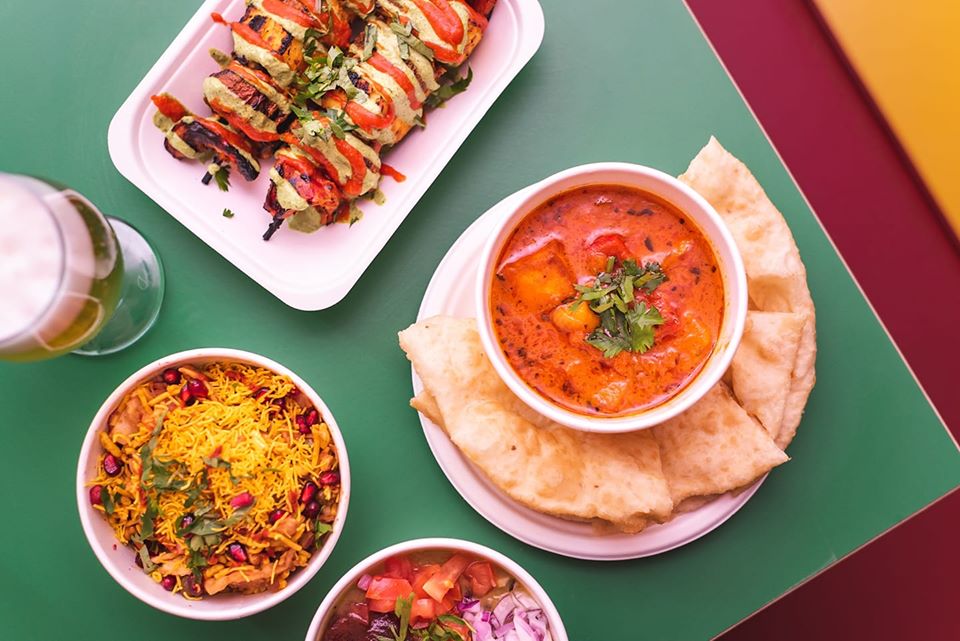 Award-winning Indian street food and craft beer. What's not to love? Bundobust's bright and colourful menu is packed full of inventive small plates. We recommend the Vada Pav – the iconic Indian veggie burger. Deep-fried mashed potato ball in a bun, with red and green chutneys.
Crust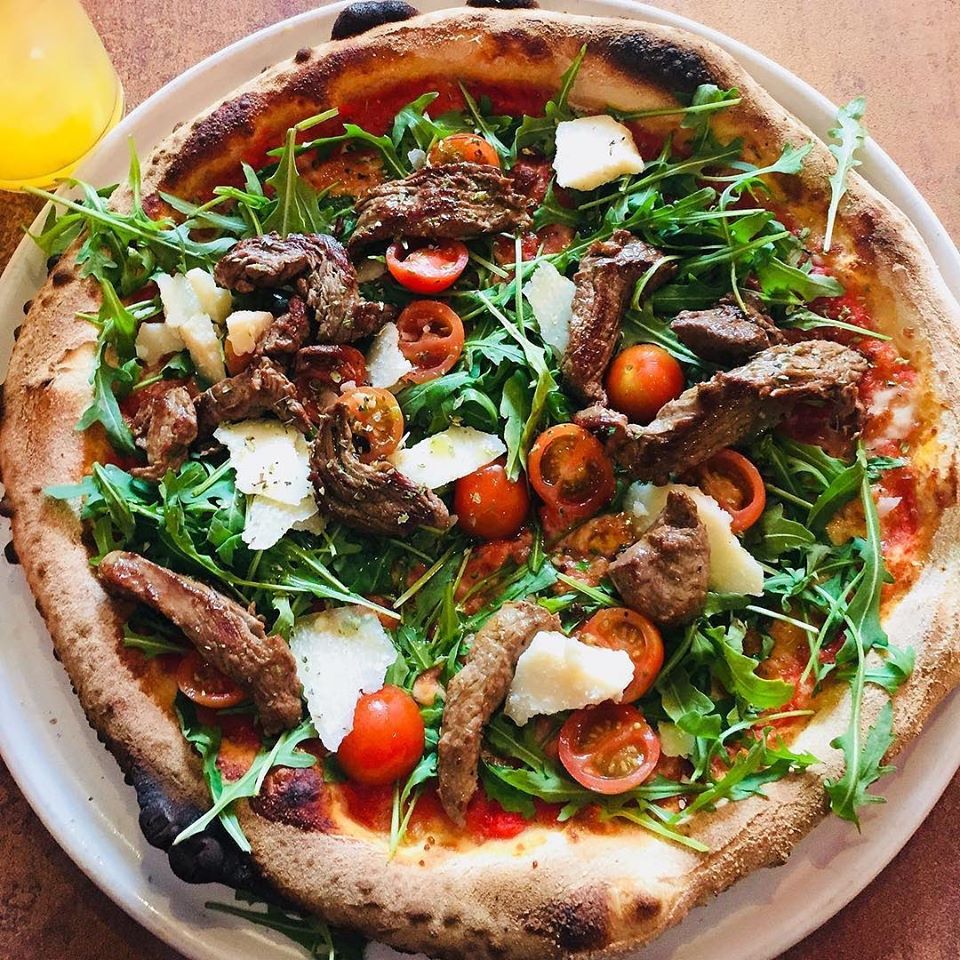 Award-winning wood-fired pizzas, Crust is a must for all pizza lovers. Their Gamberi & Astice pizza with prawn, half lobster in shell & lobster sauce and their Straccetti pizza with sliced fillet mignon, rocket, parmesan, cherry tomatoes (pictured) are what sets Crust apart from other pizzeria's in the area.
Elif Turkish BBQ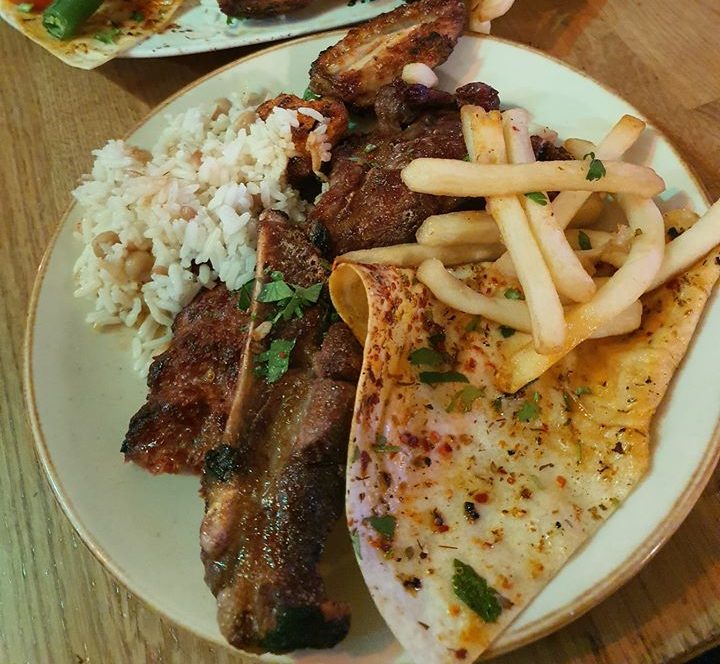 At Elif you can expect delicious grilled BBQ food, with a good selection of BBQ grilled fish dishes too. As well as plenty of BBQ'd meats there's a great veggie and vegan selection here too. 
Fat Hippo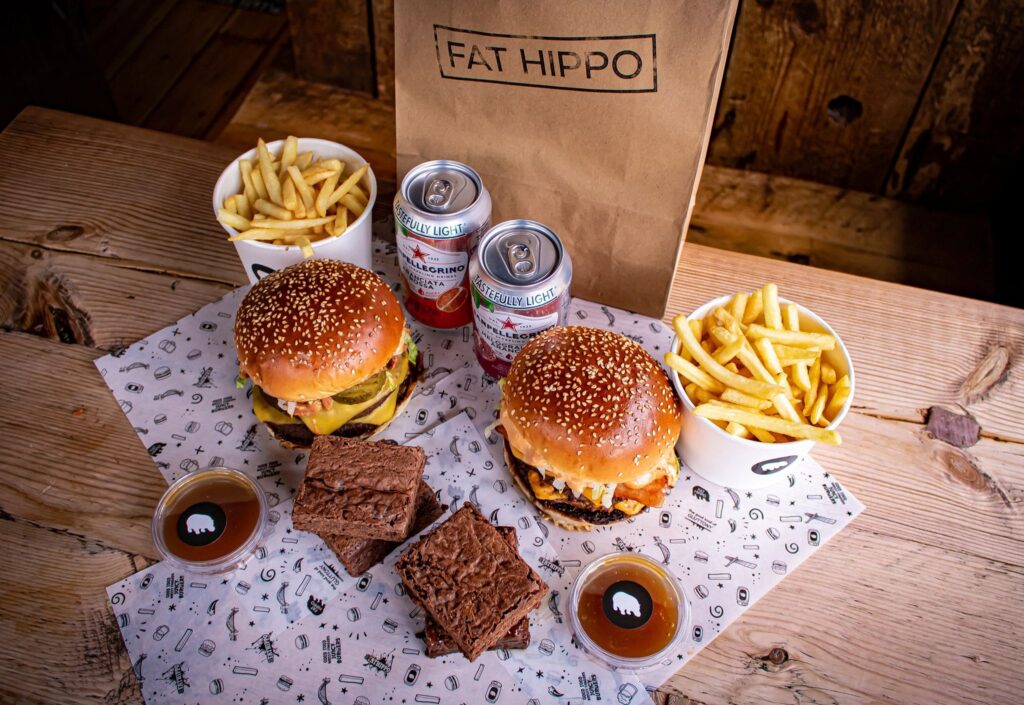 Fat Hippo's Instagram-worthy burgers are the talk of Bold Street. The family friendly chain is known for its quality ingredients and unique flavour combinations. They offer a varied menu with their signature beef and boneless buttermilk chicken burgers, that come with free fries as standard. They also have a carefully designed range of vegan, gluten-free and dairy-free options available as well as a great value kids menu.
Greek Taverna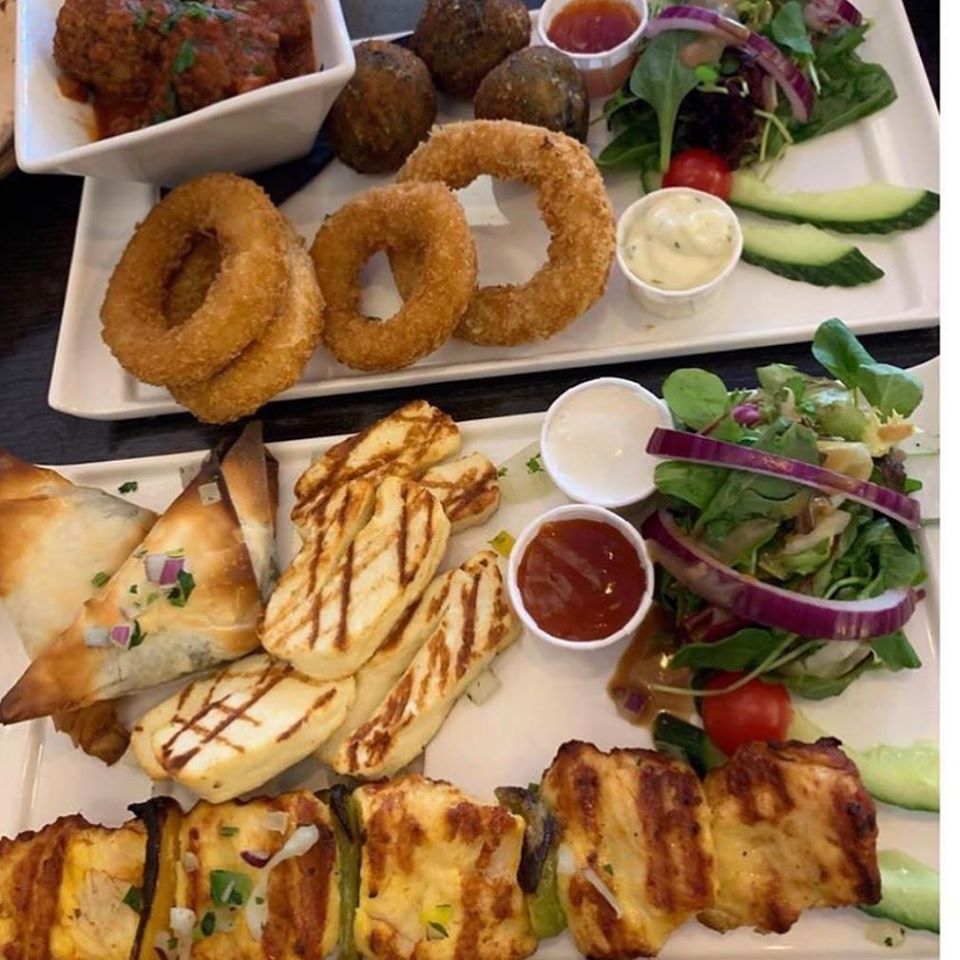 Bold Street wouldn't be complete without a Greek restaurant and the Greek Taverna is a stylish one with great quality food to match.
Honest Burgers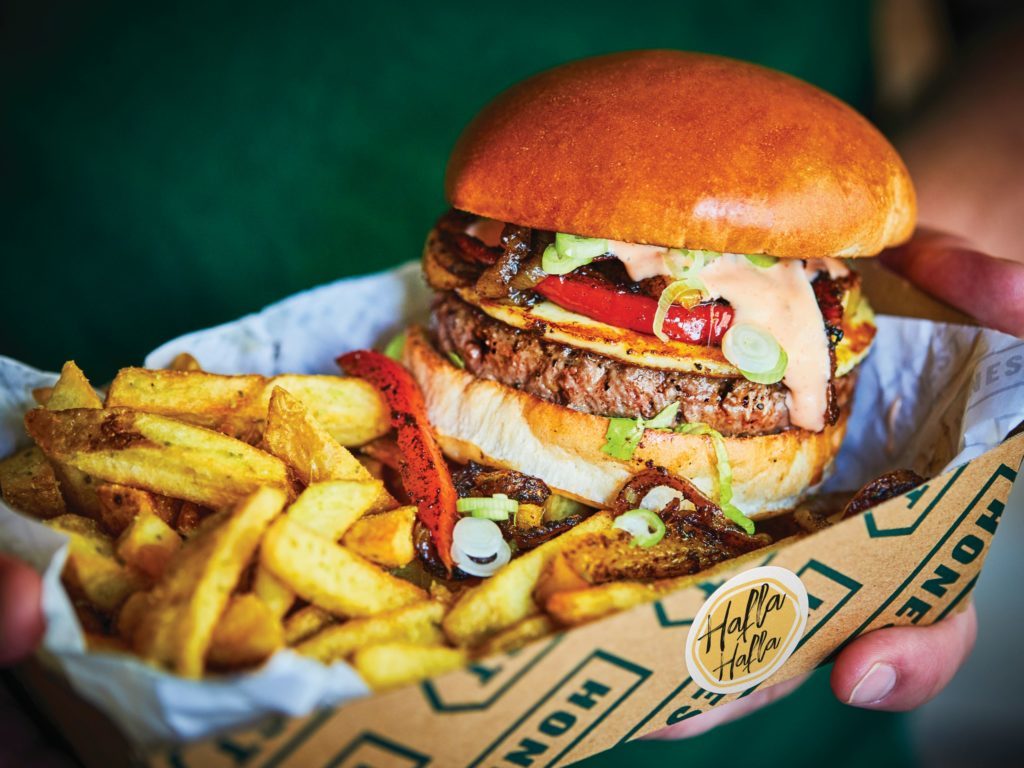 Honest by name, honest by nature. This small establishment offers a modest selection of fresh burgers and seasoned, rosemary salted fries. Honest Burgers also provide performance opportunities for local artists with occasional live music events. Sometimes nothing beats a burger, a pint, and some live music. Take a look at the menu at www.honestburgers.co.uk and read our review of Honest Burgers.
Jimmy's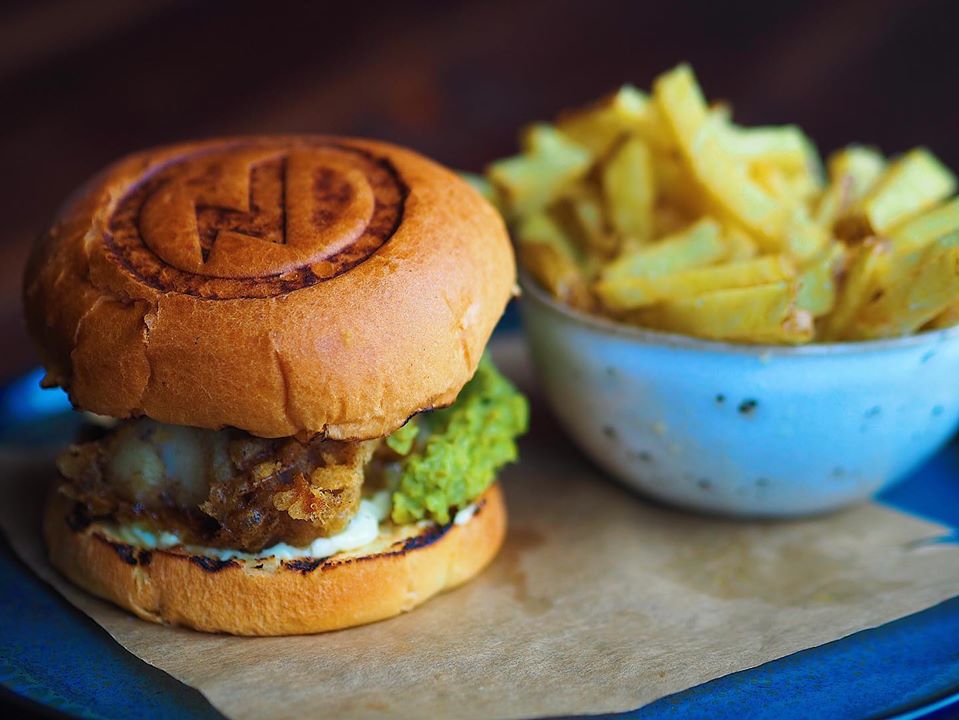 Jimmy's is a stylish music venue, bar and restaurant in one. It manages to do all three things very well with a bar featuring cool neon signs and a back wall lined with lava lamps and the restaurant upstairs doesn't disappoint. In fact, the restaurant in a bit of a hidden gem with a more sophisticated feel and a great view of St Luke's Bombed Out Church. They have a perfectly balanced menu with plenty for meat eaters and loads for veggies and vegans too. Their taco's are to die for.
Kassap Meat House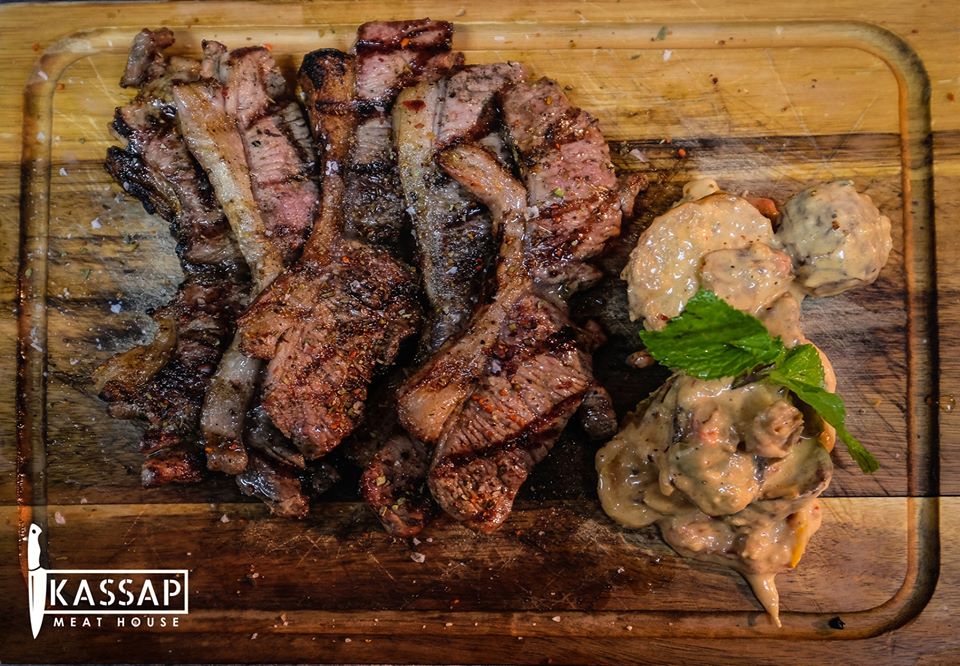 Yep, you guessed it Kassap are the kings of the Steakhouse on Bold Street. Exceptional meat combined with Turkish cooking techniques make for a special evening meal at Kassap's.
KO Grill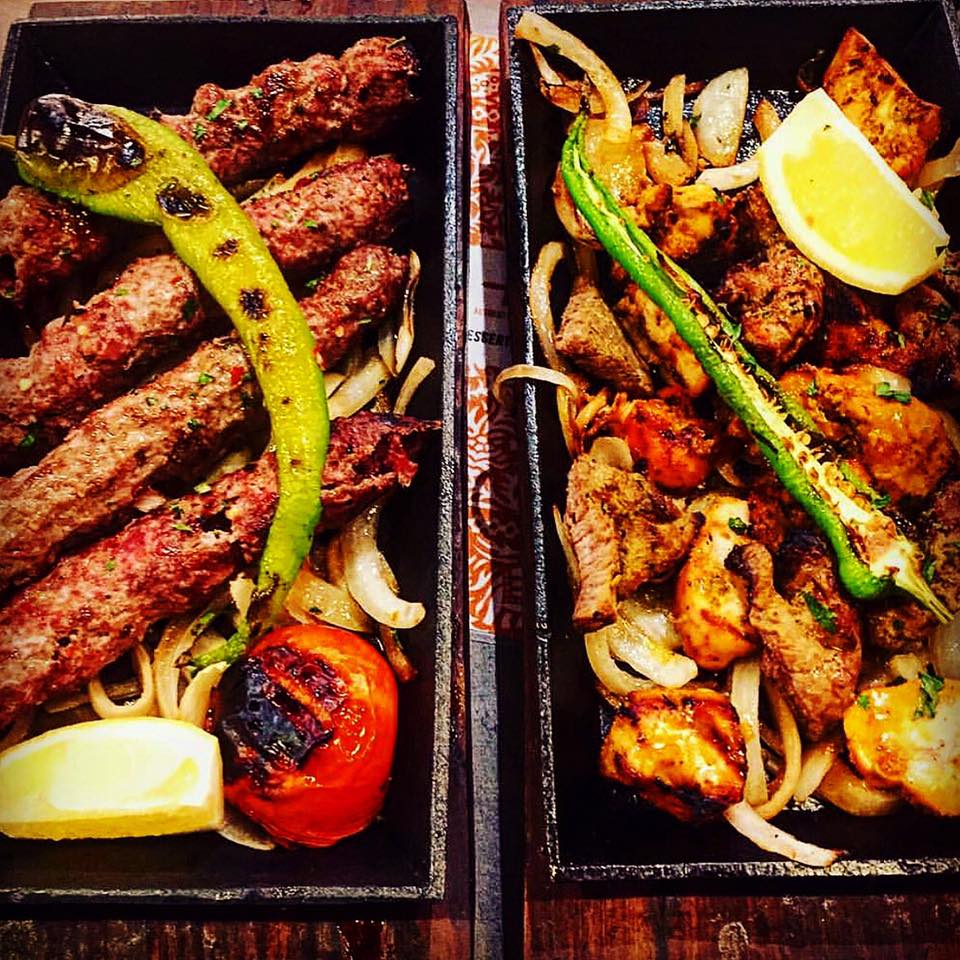 A place featuring the heart and soul of the Middle East, particularly Pakistan, from brothers Mo and Wahee Ahmed and mirroring their Lodge Lane restaurant, KO Grill offers generous portions and aromatic spices and smells. It rather mirrors a bustling Middle Eastern Canteen at peak times. A particular highlight is the authentic Lassies from India. This yoghurt based drink accompanies the delicious curries and can really take the edge off the spice for those of the faint of heart. As Bold Street restaurants go, this has to be one of the most popular.
La Parrilla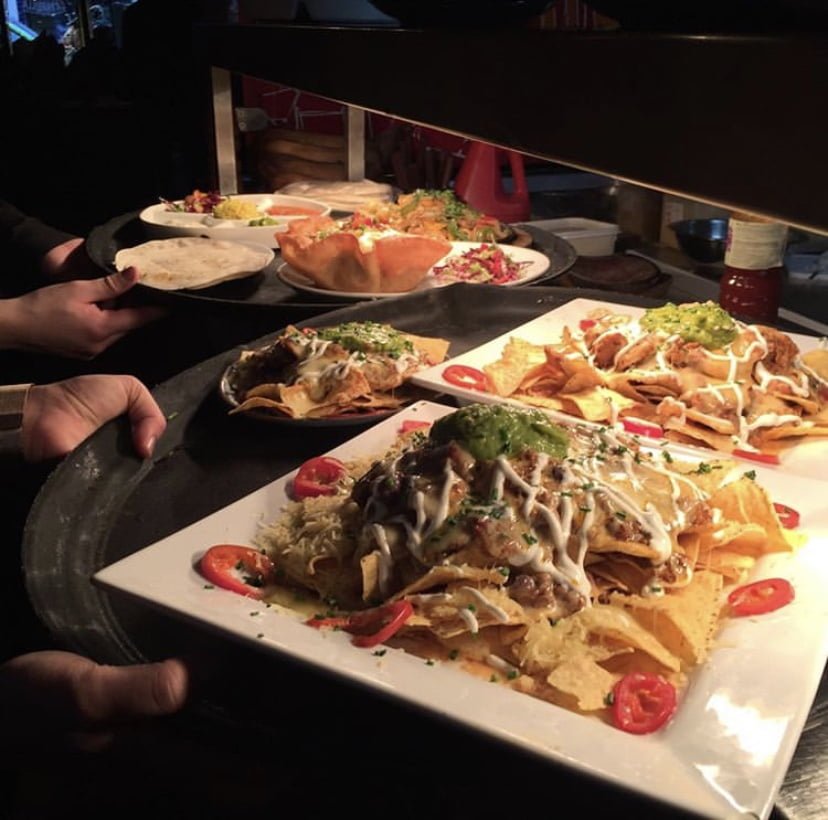 La Parrilla is a quality Mexican restaurant with great portion sizes. When you're after a Mexican fix just carry on walking past Taco Bell and head here!
Maray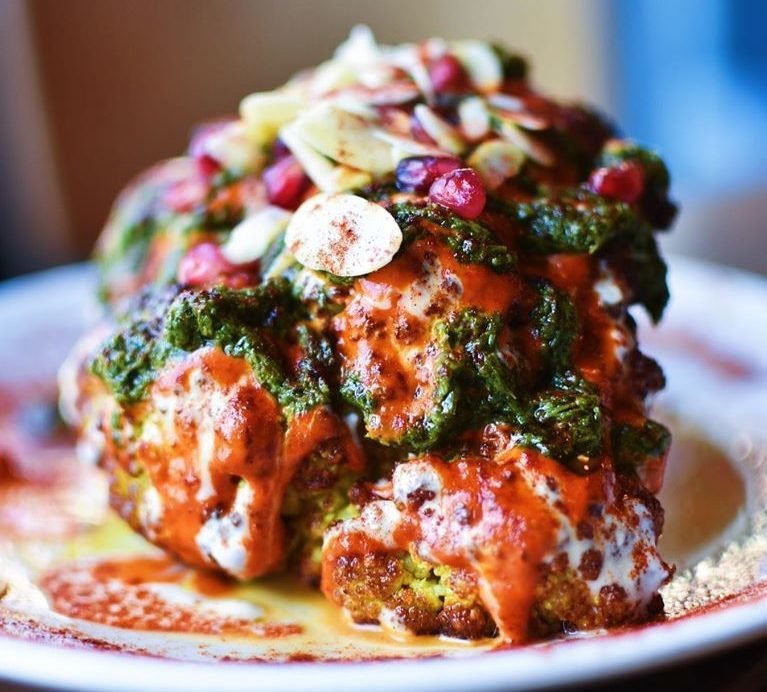 Specialising in Middle Eastern-inspired small plates, Maray has cemented its legendary status within the city with 3 restaurants. Their original Bold Street restaurant is going stronger than ever with famous dishes like their Disco Cauliflower.
Mowgli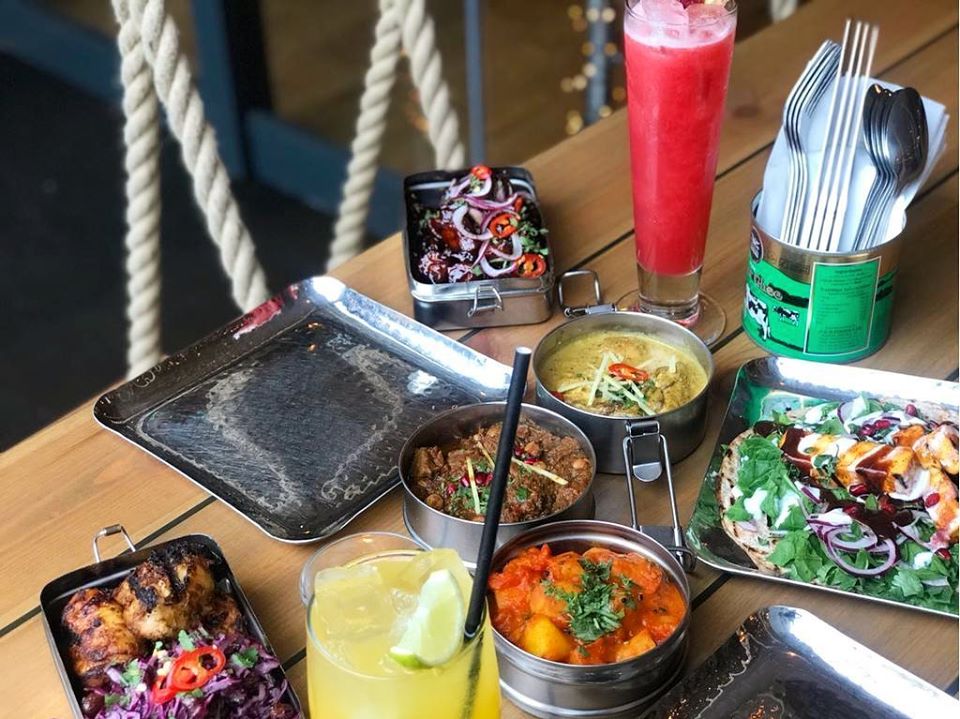 Mowgli prides itself on showing the truth about how Indians eat at home and in the street. A particular highlight would be the restaurant's signature Yoghurt Chat Bombs for an explosion of taste. This restaurant emphasises mixing and matching up smaller dishes; a far cry from traditional Indian curry houses. But just to sample their take on a traditional Goan fish curry, this writer was left deeply satisfied by the South Indian dish.
Organico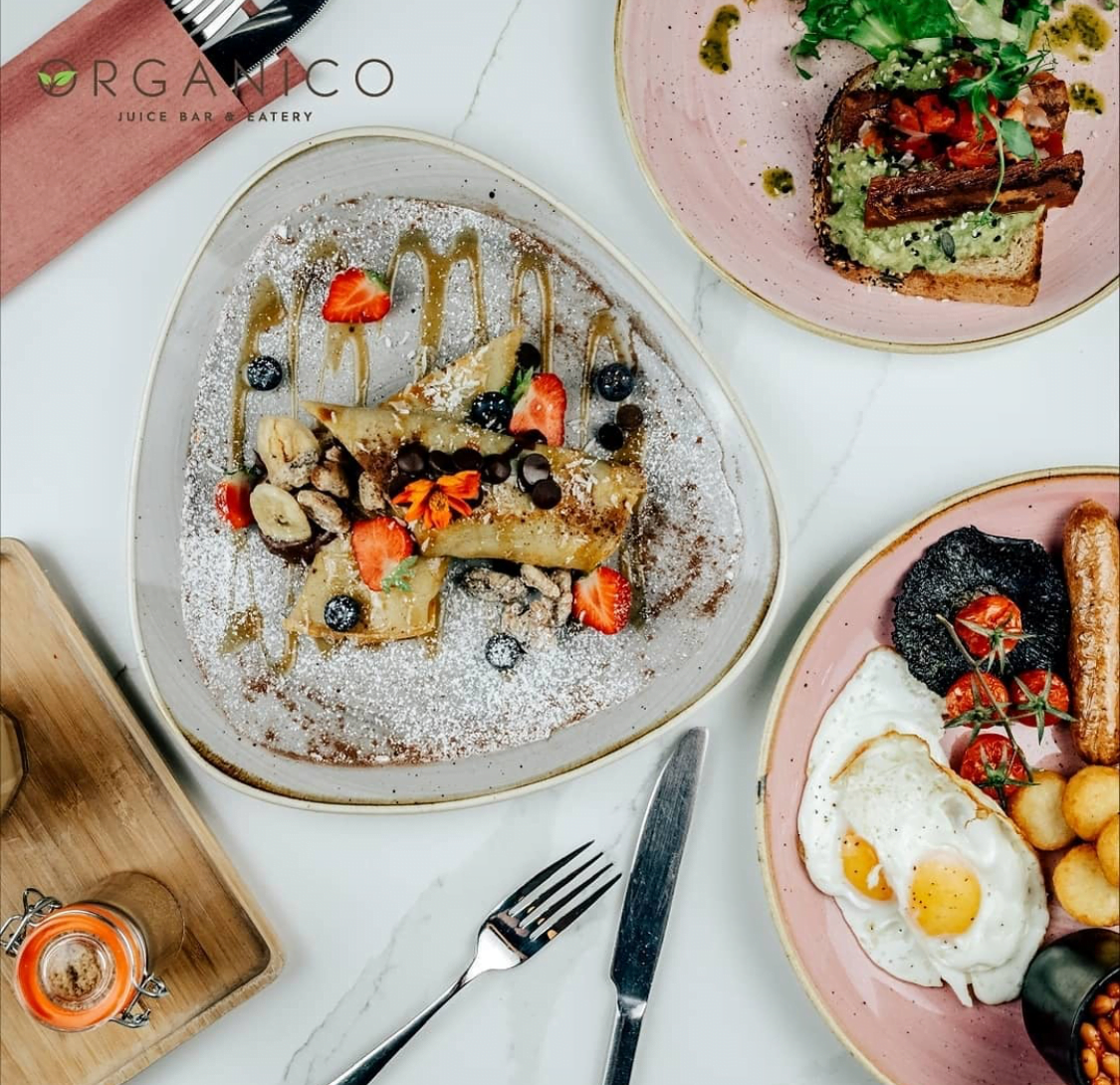 Organico is a veggie and vegan juice bar and eatery. Known for its 'Instagram worthy' interior, Organico has a beautiful selection of cakes and pastries, as well as buddha bowls, soups and grilled cheese sandwiches. Veggie options can be made vegan and the portion sizes are very generous.
Pho Liverpool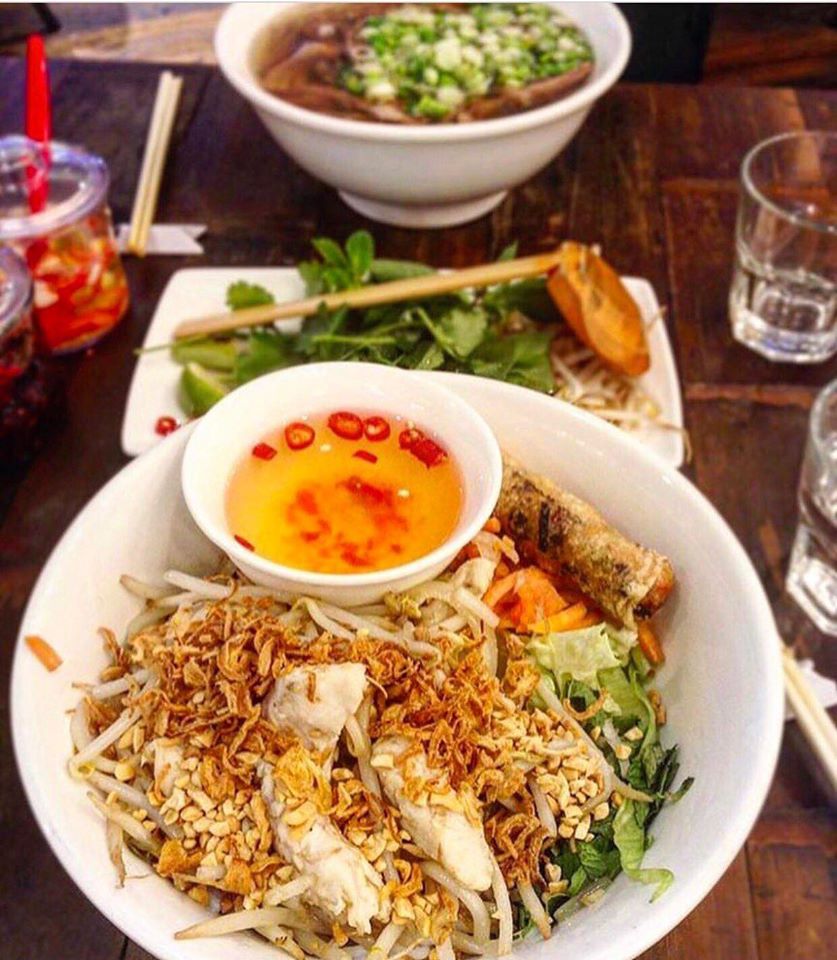 An authentic taste of Vietman with noodle soups, curry, rice bowls and more, Pho is yet another taste sensation along Bold Street. 
Pieminister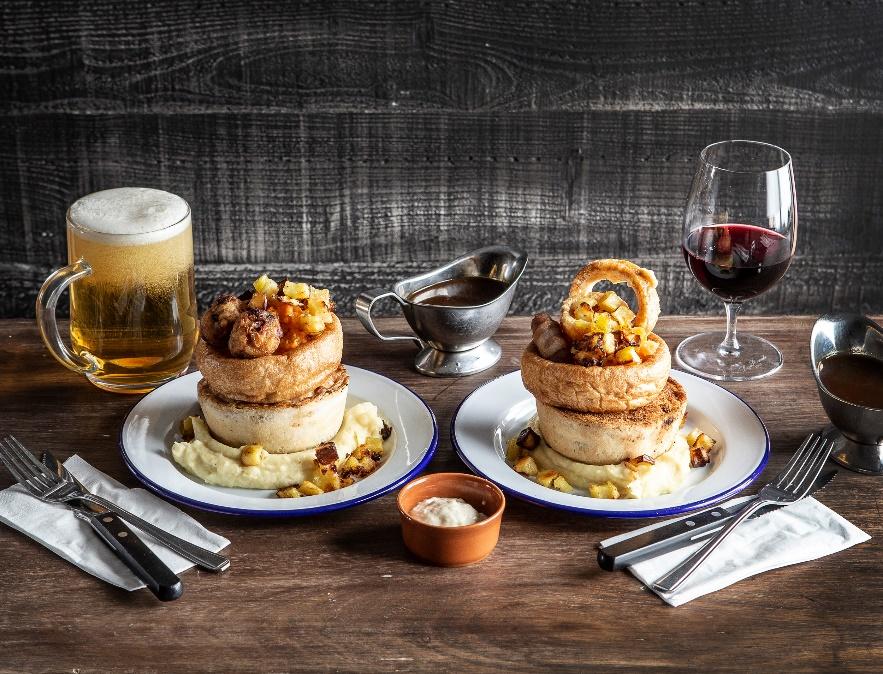 Pieminister makes pie and mash into a work of art. With a simple, straight forward menu done so well they combine tasty flavour combinations to create exciting concoctions. Their craft ales selection help wash everything down nicely.
Red Dog Saloon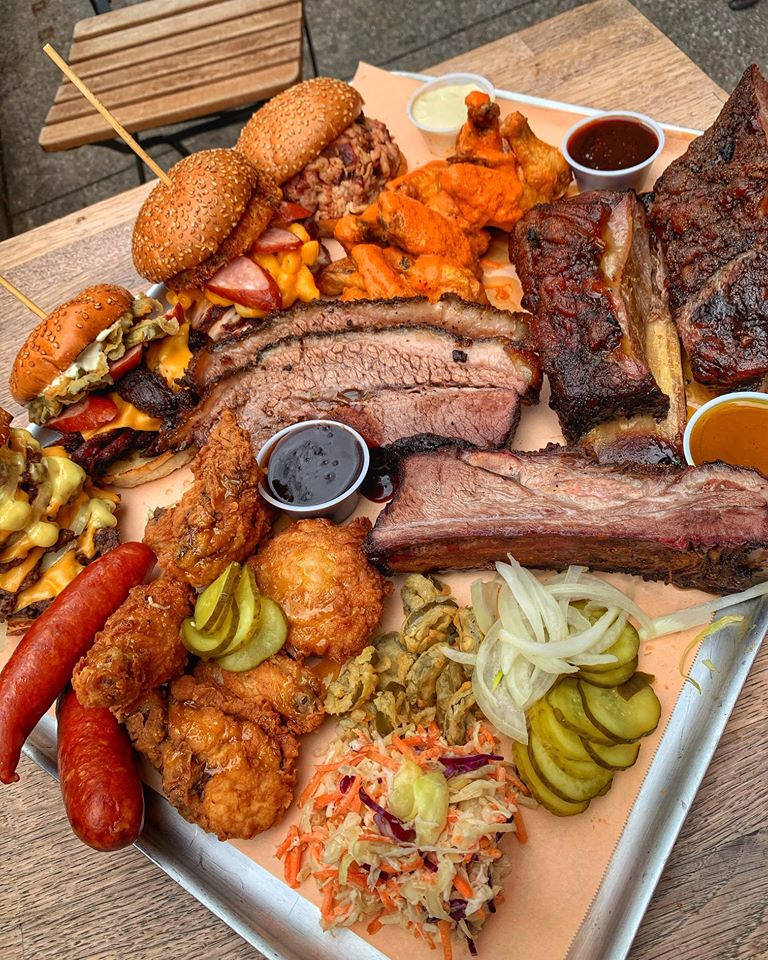 Red Dog Saloon is an American Barbeque straight out of Texas/Oklahoma. Offering brawn over brains perhaps, but this is not a bad thing! We all sometimes crave that simple yet filling meal that American dining can offer. There is nuance here, with Hickory smoked dishes but sometimes all you want is lashings of chilli peppers, fries and a nice pint of Red Dog Lager to wash it down.
Ropes and Twines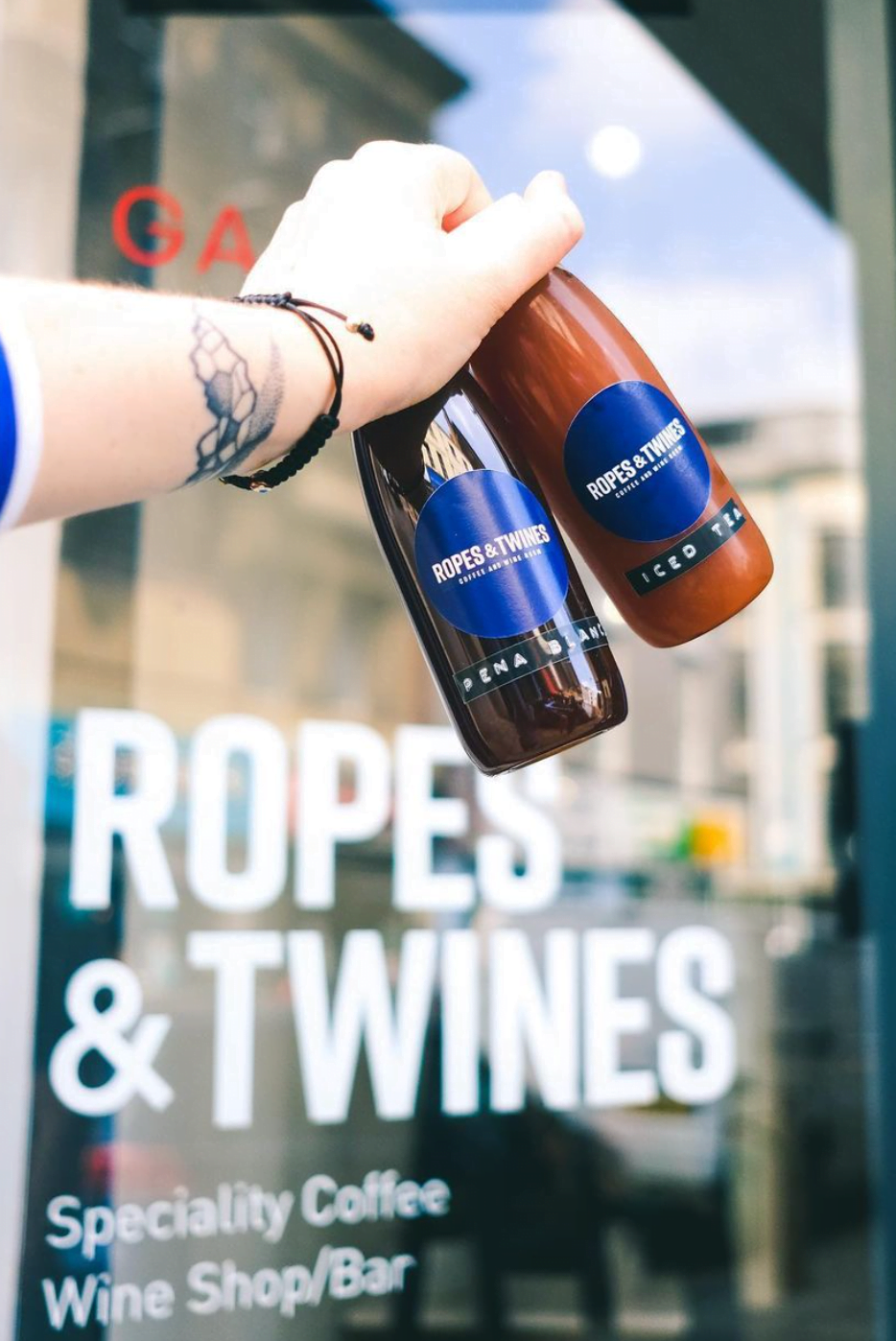 Ropes and Twines is a speciality coffee house and wine bar, with food offerings too. Bottles of wine, coffee filters and other merchandise are available to buy and coffee and food are available to have in or takeaway. The vegan toastie a personal favourite.
Rudy's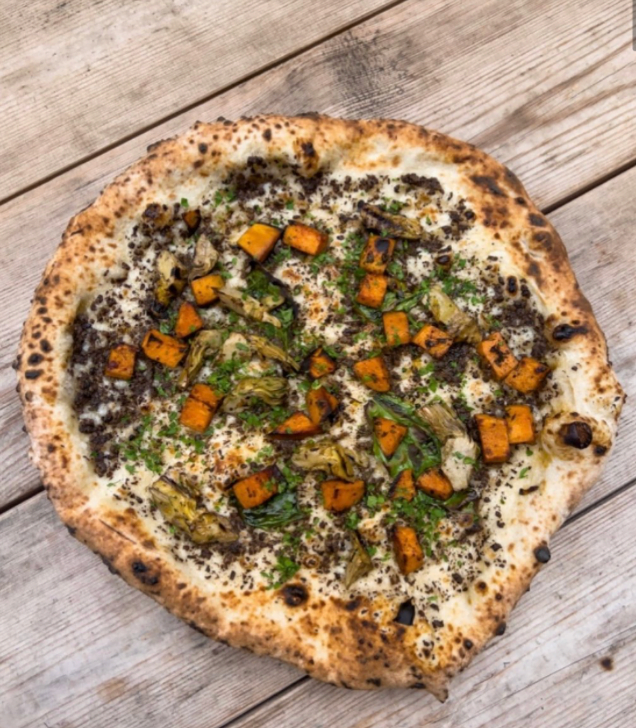 Independent Neopolitan pizzeria, Rudy's, originated on Castle Street and just opened a second branch on Bold Street. Their dough is freshly made twice a day, and the authentic, crisp pizza is incredibly popular. Both restaurants are dog-friendly, perfect for a family lunch out.
The Italian Club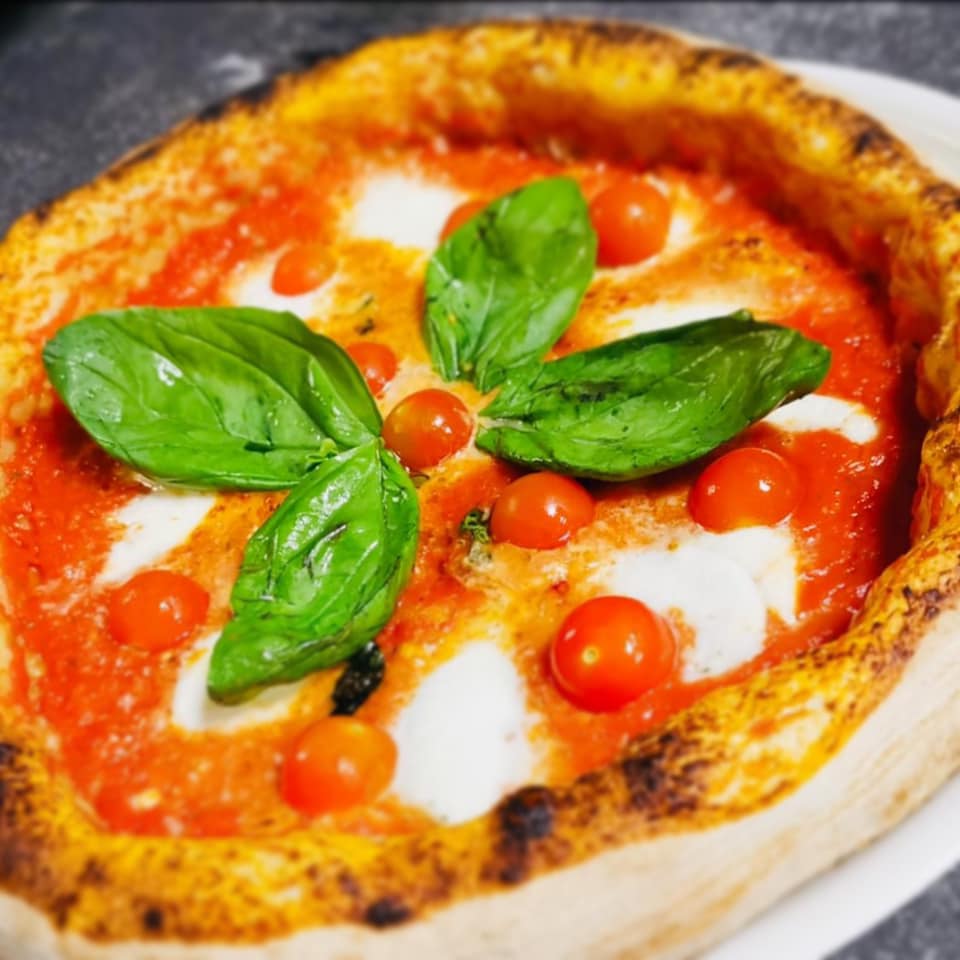 The Italian Club is an institution when it comes to Bold Street restaurants. You can expect freshly prepared and cooked traditional Italian food in cosy surroundings.
The Italian Club Fish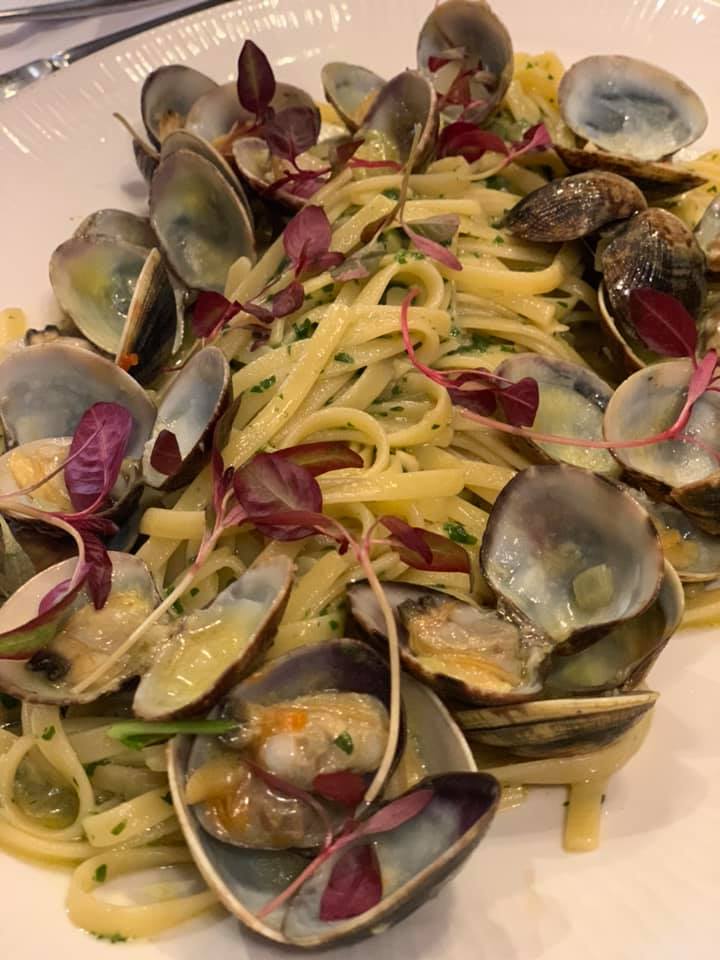 This cosy restaurant is a slightly higher priced offering but you know you get the quality. This reviewer tried the half lobster with Spaghetti Alla Chitarra for a delightful dish reminiscent of the Azzuro region of Italy. View the menu at ItalianClub.com
Toro's Steakhouse
Another great Steakhouse on Bold Street! There's some really great burgers and sizzler platters on the menu at Toro's.
Have we missed anywhere off our Bold Street Restaurants Guide? Let us know in the comments below.