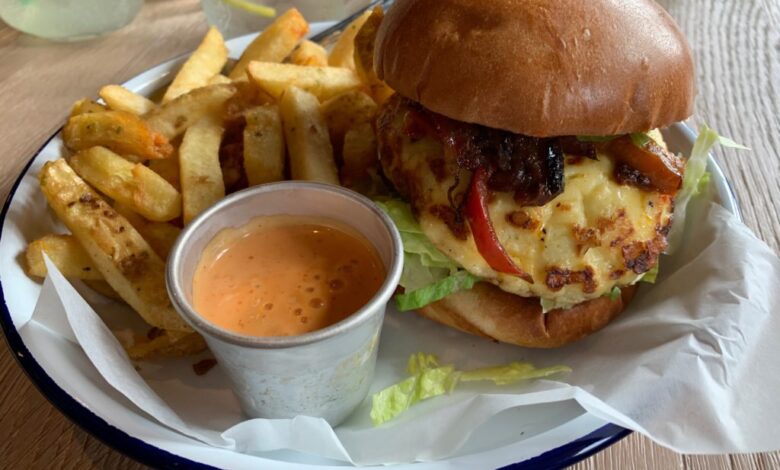 Not just another burger restaurant, Honest Burgers Liverpool is here and you're going to love it.
With over 30 restaurants across the country we were starting to feel a bit left out but now finally Honest Burgers has opened its doors in Liverpool and quite aptly its home is in the heart of the Liverpool foodie scene, on Bold Street.
So, another burger restaurant you say? Well Honest Burgers does a decent job of standing out from the competition. Firstly, they are renowned for their Great British burgers, which they make in their own butchery, using just British chuck steak and rib cap. Honest Burgers chops the meat rather than mincing it, which we're told keeps the flavour in and the texture more natural and tender.
It's fair to say we were more than a little bit excited to try our very first Honest Burgers as we've heard such amazing things, plus as an added bonus the restaurant features a special Liverpool Burger exclusively available to this branch and is one of nine burgers on the menu. We decided we had to order the Liverpool Burger; A collaboration with Liverpool restaurant Hafla Hafla ( Honest beef, British halloumi, salt & pepper, spring onion, sriracha mayo and lettuce). We also ordered the Plant Burger; Beyond Meat patty, with vegan smoked Gouda, chipotle mayo, mustard, red onion, pickles and lettuce.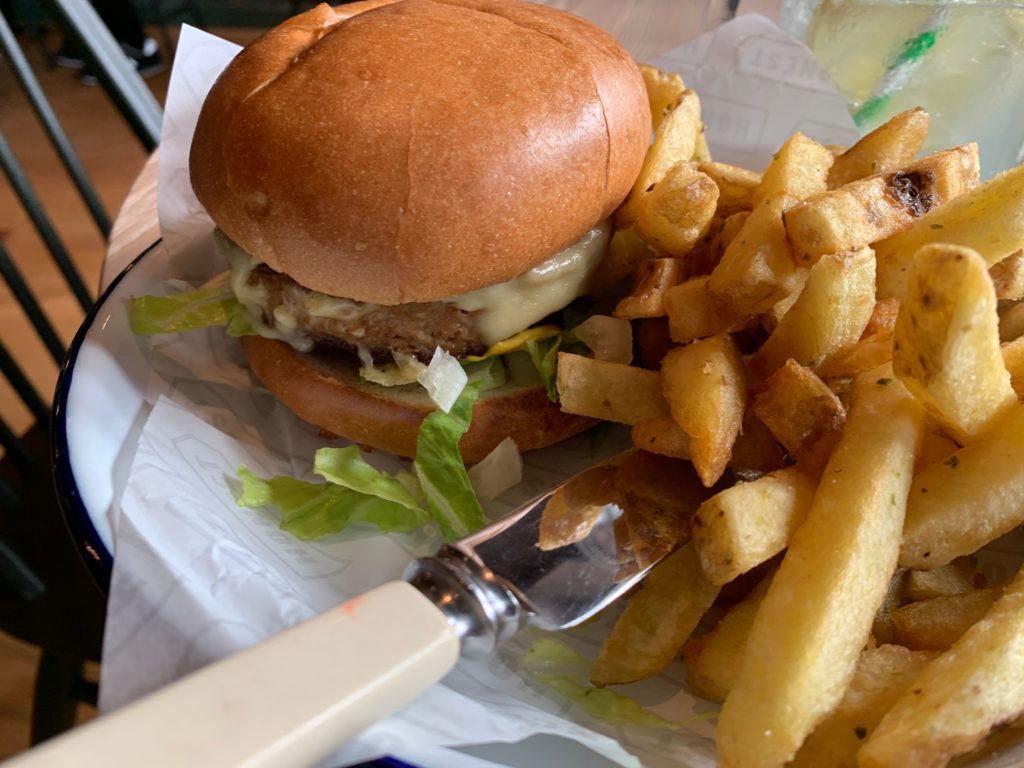 The Liverpool Burger was truly amazing and one of the best burgers I've tasted in a while, the impressive thing was that even with the halloumi, salt & pepper and sriracha mayo the beef patty was so full of flavour. The combination of ingredients worked so well with this burger. And now for the Plant burger that my dining partner ordered – although neither of us or vegan or vegetarian we both enjoy eating meat alternatives regularly and the Beyond Meat patty is one that we've been wanting to try. It certainly didn't disappoint and again, the flavour combinations worked so well, we couldn't have been more impressed.
But hold on, there's more! Honest Burgers put just as much love and devotion into their chips as they do their burgers because they believe that they shouldn't be treated as an extra, they are an essential accompaniment and theirs come handmade and tossed in rosemary salt! All burgers come with chips as standard you'll be glad to hear. I can't really remember the time I left a restaurant and raved so highly about chips, but the Honest Burgers ones really are that good.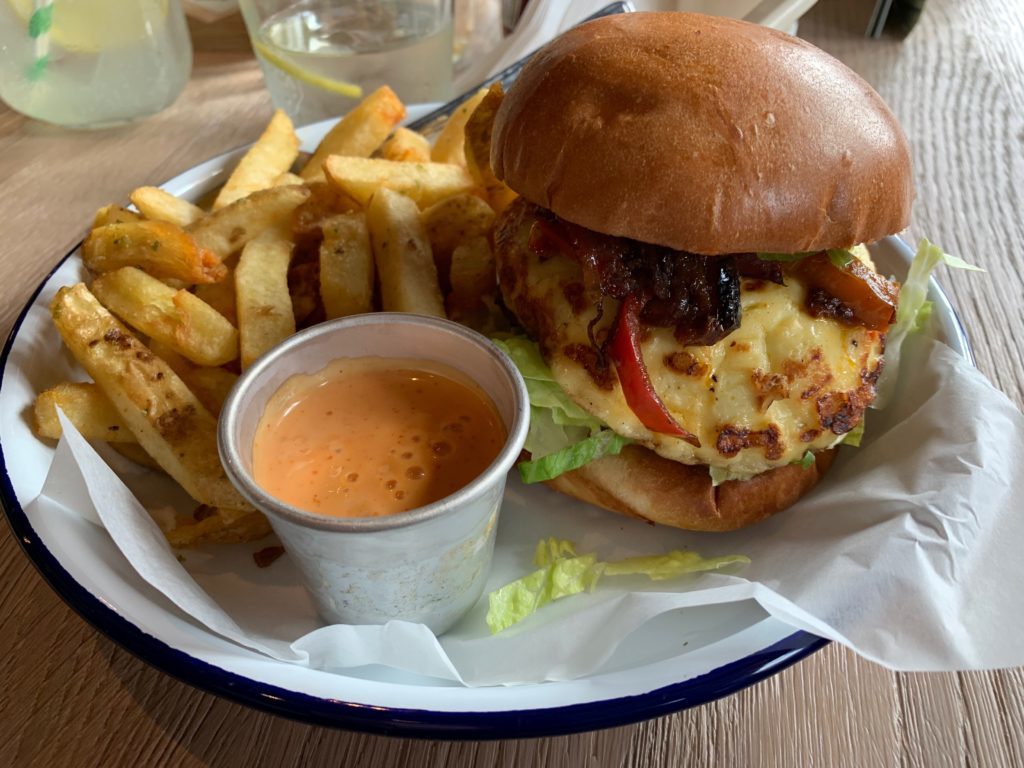 There's just enough time left to mention that they also have a great drinks menu. Again, collaborating with local businesses, Honest's exclusive beer collaboration with Black Lodge Brewing, the Bold St Pale is a 4.7% American-hopped pale ale with tropical and grapefruit flavours.
But if you're more of a gin person there's Honest G&T made with small batch Honest Gin (using botanicals found in Honest's kitchens, including cucumber and dill), or the Bold Street exclusive Liverpool Pink G&T, made with The Three Graces Rose Gin, Fever-Tree Aromatic Tonic, rose petals and lemon. The soft drink selection is also good and as it was a school night we opted for the homemade lemonade and lemon iced tea.
Honest Burgers manages to keep things simple with a small but well thought out and varied menu, which is packed with flavour and who could ask for anything more from a gourmet burger place?
For more information and to book a table at Honest Burgers visit https://www.honestburgers.co.uk/locations/liverpool/