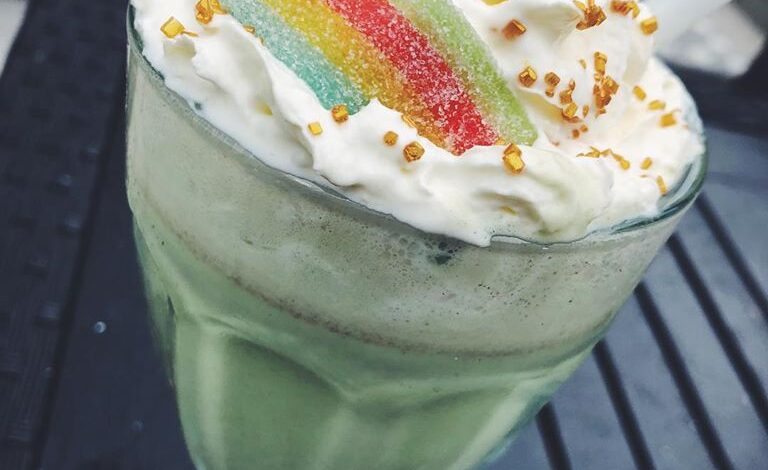 The ultimate list of the best milkshakes in Liverpool with vegan shakes too.
The Best Milkshakes In Liverpool
Moose Coffee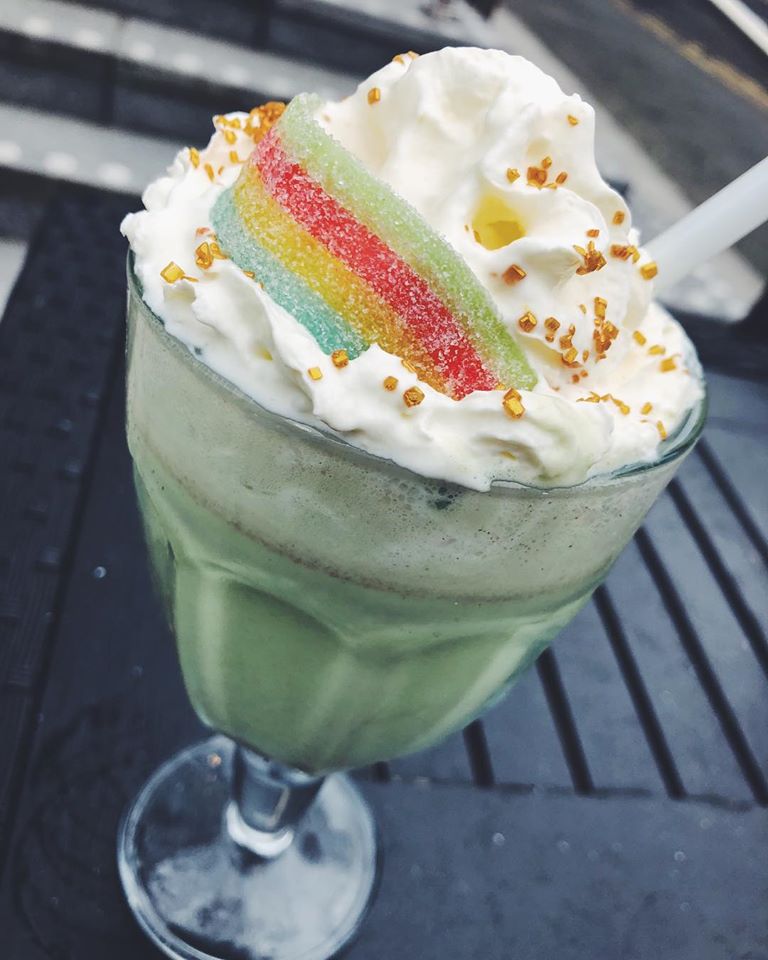 One of the best brunch places in town, Moose also offers some of the best shakes in town. It's always busy and that's always a good sign.
The Midnight Delivery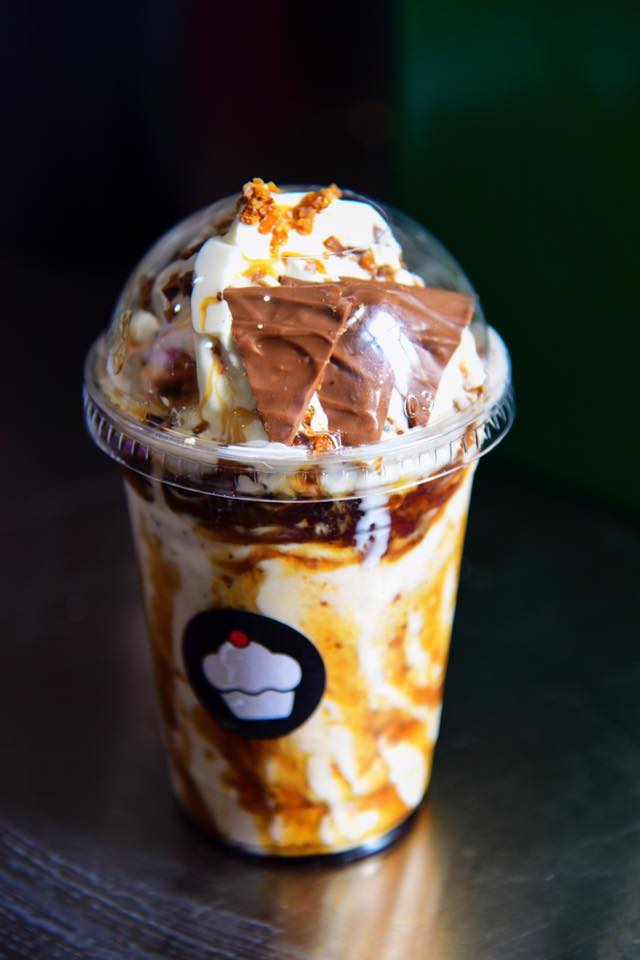 If you're craving a late night milkshake fix then The Midnight Delivery have got you covered. You can create your own milkshake chooseing from a range of tops and sauces including Biscoff and White Chocolate, Cookies and Cream and Cherry Bakewell. They've also got loads of your favourite chocolate bars as flavours like Galaxy, Kinder Bueno, Mint Areo, Oreo and many more.
Barley & Beans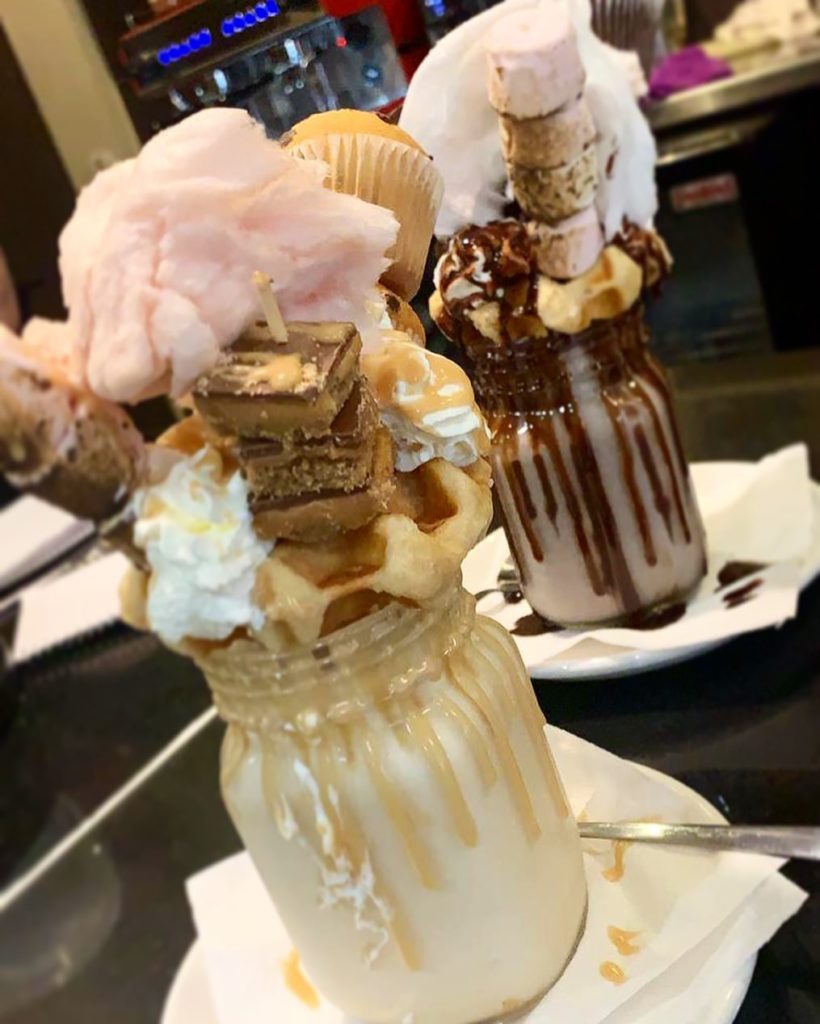 Now this is next level. No words are needed for Barley & Beans, just look at that picture!!
Rockpoint Records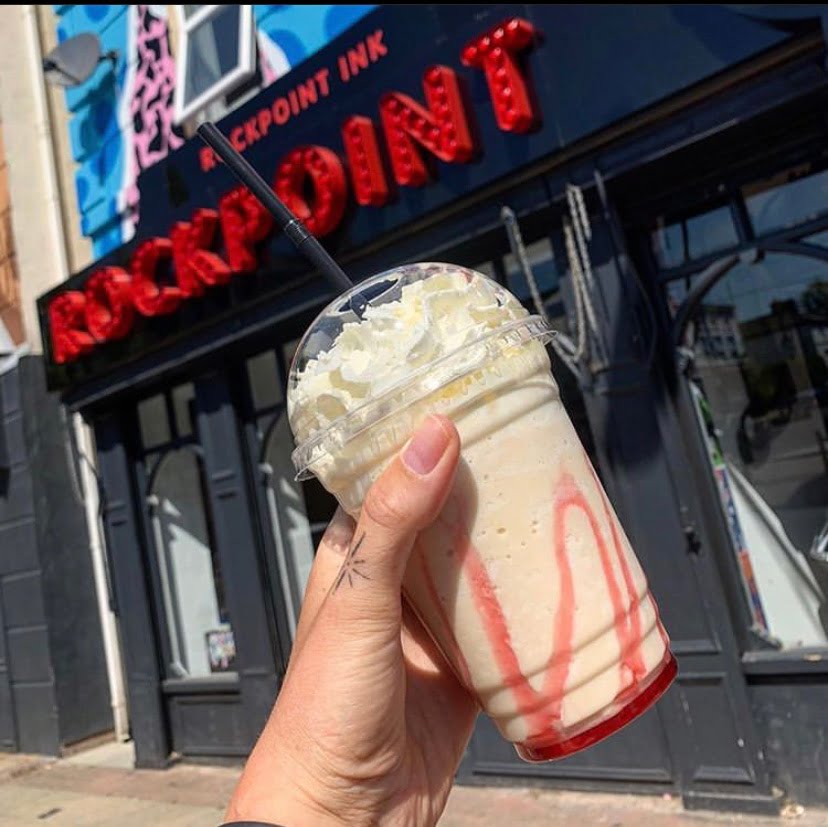 Rockpoint Records in New Brighton is such a cool hangout across the water. It's a record shop, tattoo parlour and cafe. Their milkshakes are amazing, including the pictured and highly recommended, Raspberry Ripple.
Koop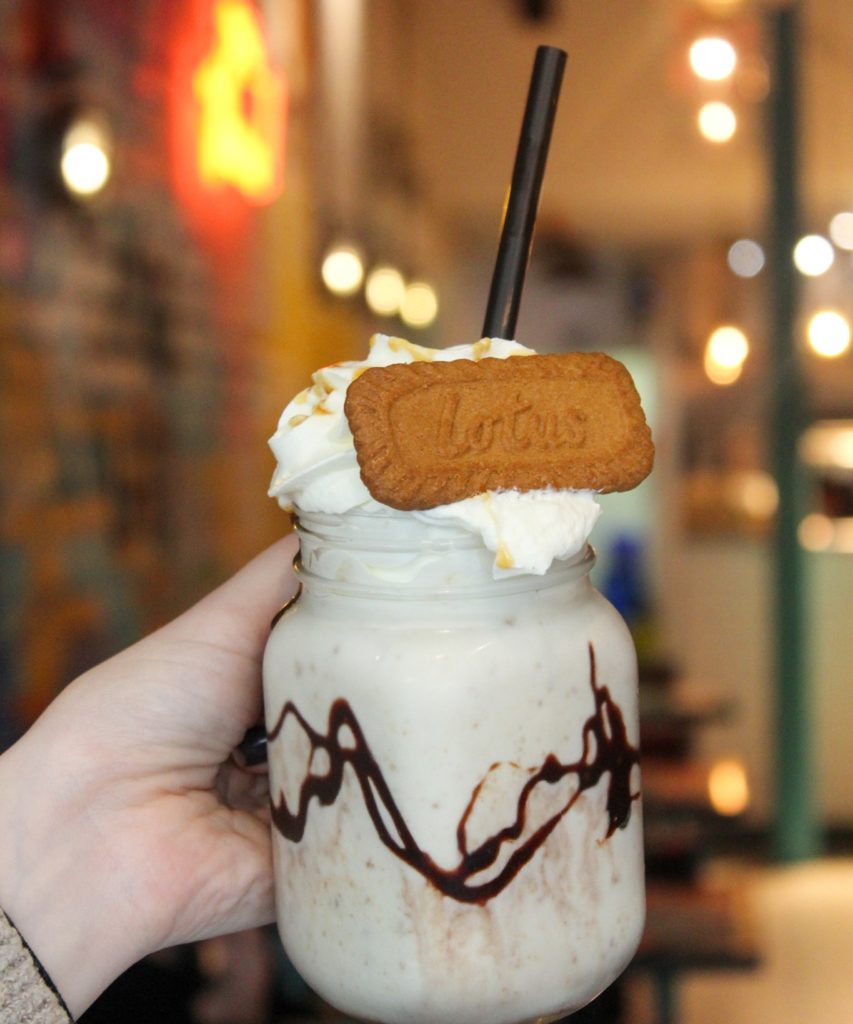 If you like washing down amazing chicken with equally amazing milkshakes then Koop has you sorted. The Kinder Koop – Kinder Bueno & banana is our highlight.
Treaty Pie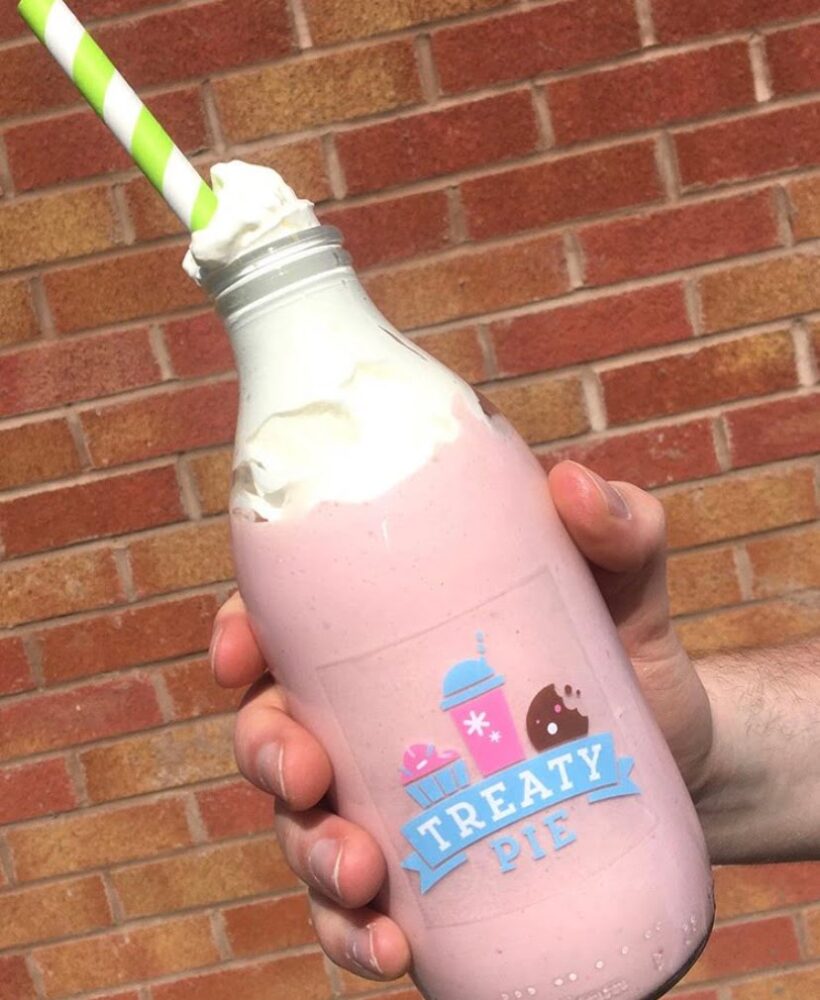 Treaty Pie are spoliling us with their choice of shakes. They have Brownie Topped Shakes (yes that's a chocolate brownie on the lid of your shake), milk bottle shakes and create your own shakes. Plus they offer vegan shakes. In terms of choice and quality these really are the best milkshakes in Liverpool. There, we said it!
Archie's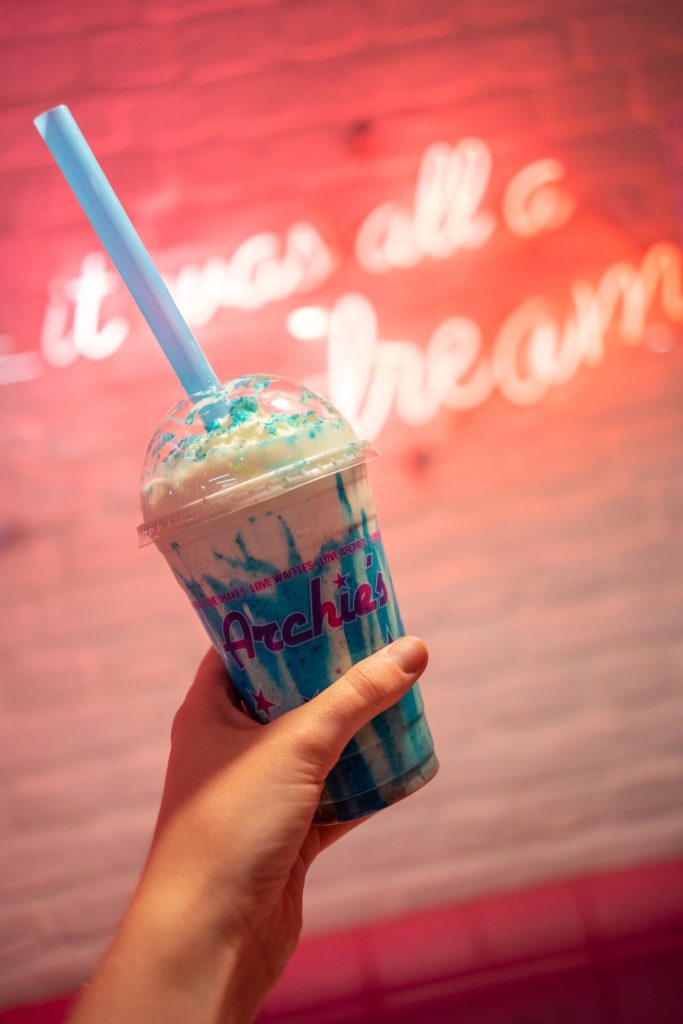 If you can handle the bright pink interior, then congratulations you've earned yourself an Archie's shake. There's too many flavours to name, just try them!
Best Vegan Shakes in Liverpool
Down The Hatch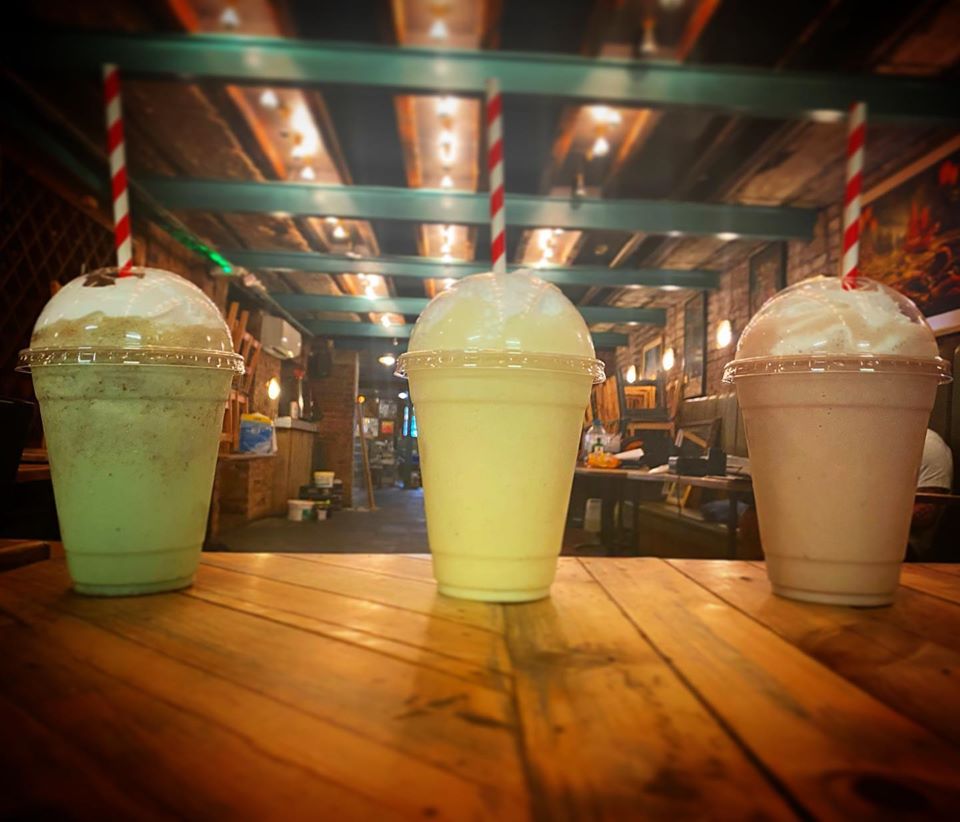 Down The Hatch serve up some amazing milk free shakes with Mint, Strawberry, Caramel and Vanilla to choose from.
Frost Burgers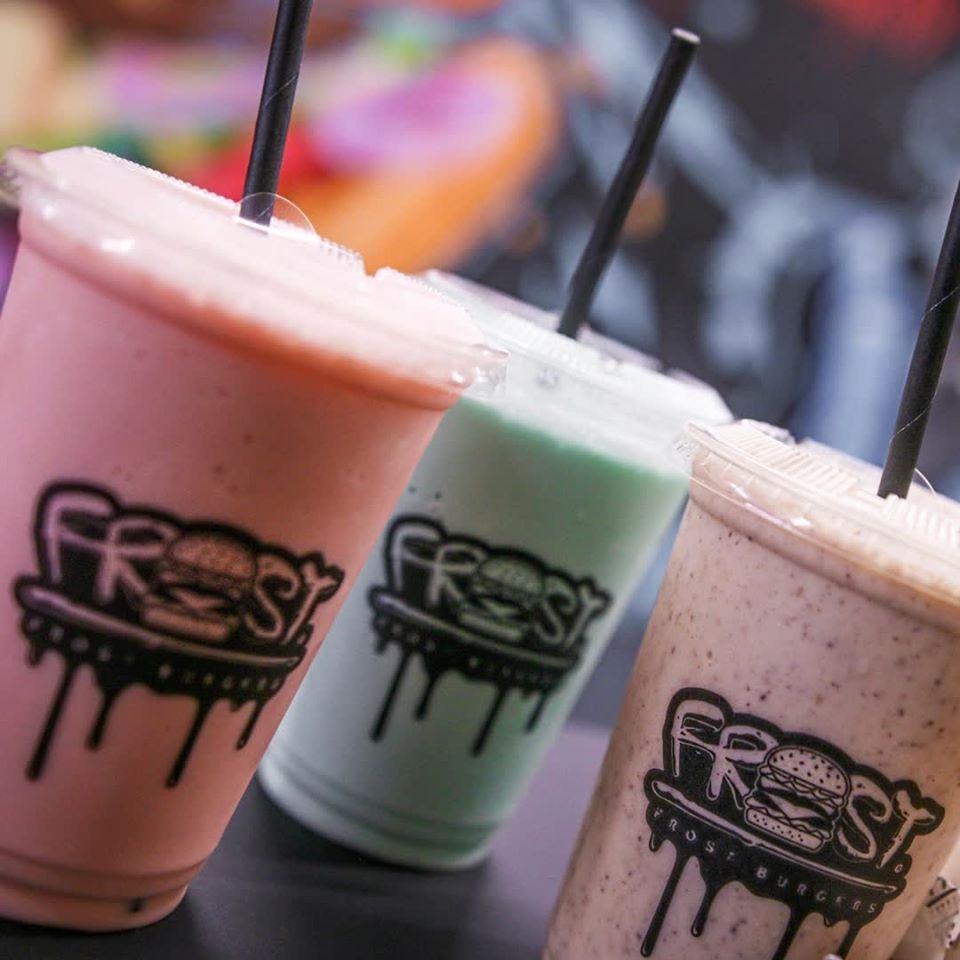 Frost Burgers use their soft serve vegan ice cream to make their shakes with Vanilla, Chocolate, Cookie, Banana and Bubblegum flavours available.
Have we missed anywhere off our Best Milkshakes in Liverpool guide? Let us know in the comments below.