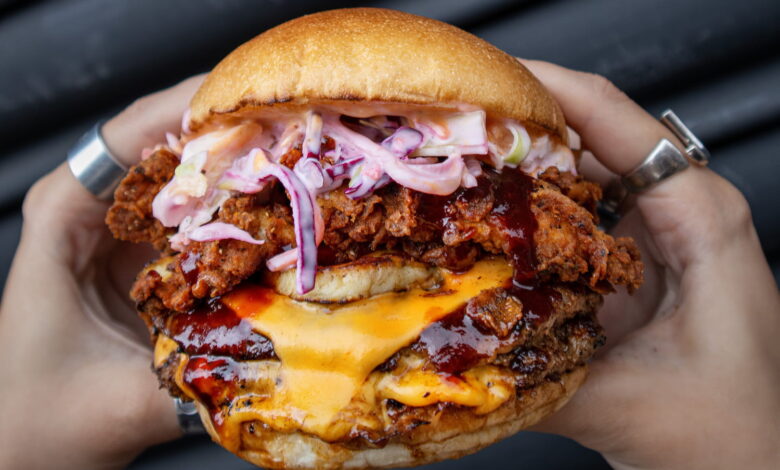 We bring you the best tried and tested burgers in the city for your viewing and tasting pleasure; here's the best burgers in Liverpool.
The Best Burgers In Liverpool
1. Almost Famous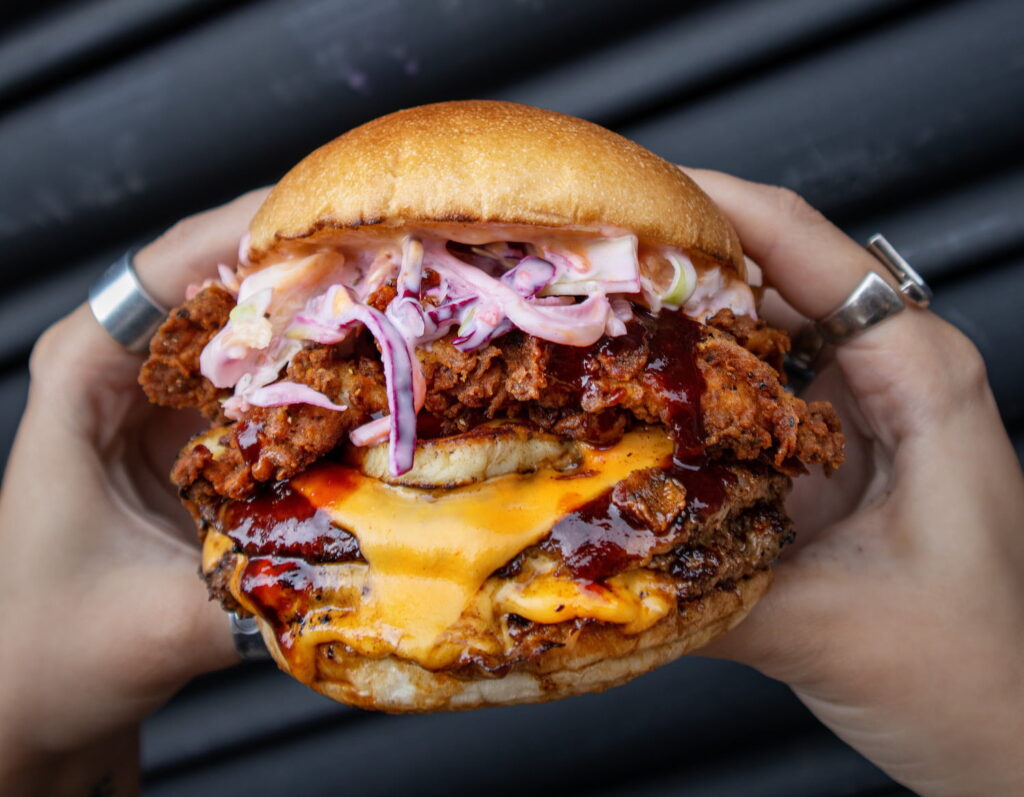 Almost Famous has a legendary status in Liverpool, their burgers are stacked high and are full of inventive ingredients and flavours. If you asked someone in Liverpool they are probably most likely to say that Almost Famous does the best burgers in Liverpool and we find that hard to disagree with. The 'This Is Liverpool' burger really speaks to scousers – A double cheeseburger, salt and pepper chicken and chips, chip shop curry sauce, onions, peppers and chillies – it's quite the mouthful.
2. Honest Burgers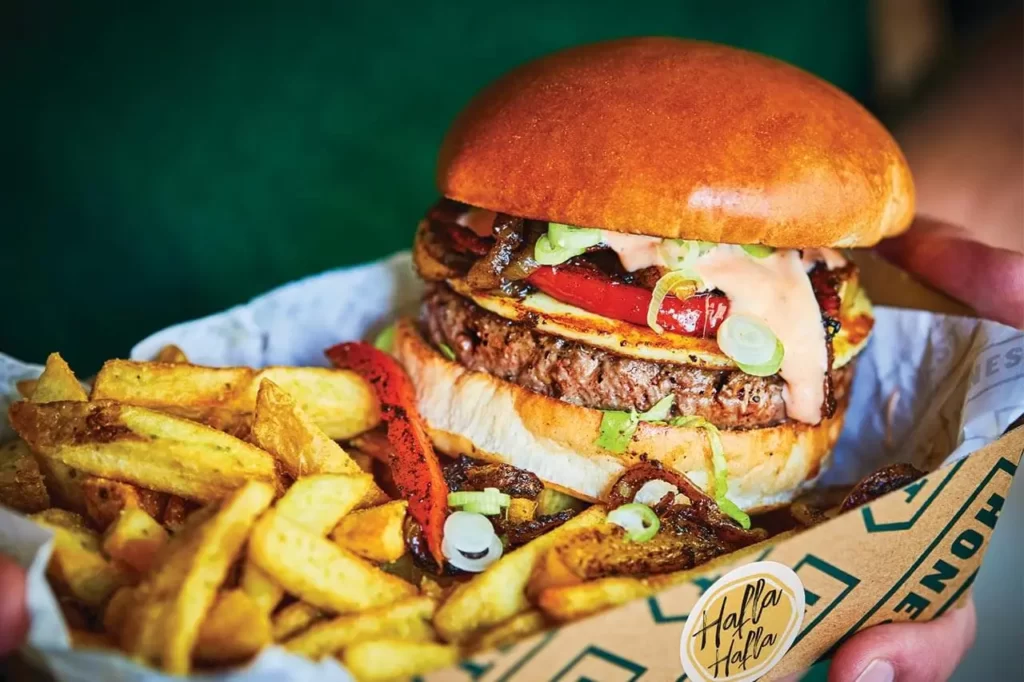 These burgers are so, so good…honestly! Not only do Honest Burgers have their own butchers who provide the beef patties to each of their UK branches but their fries (tossed in rosemary salt) are also to die for. Check out our Liverpool Noise Honest Burgers review to find out how much we love this place.
3. Byron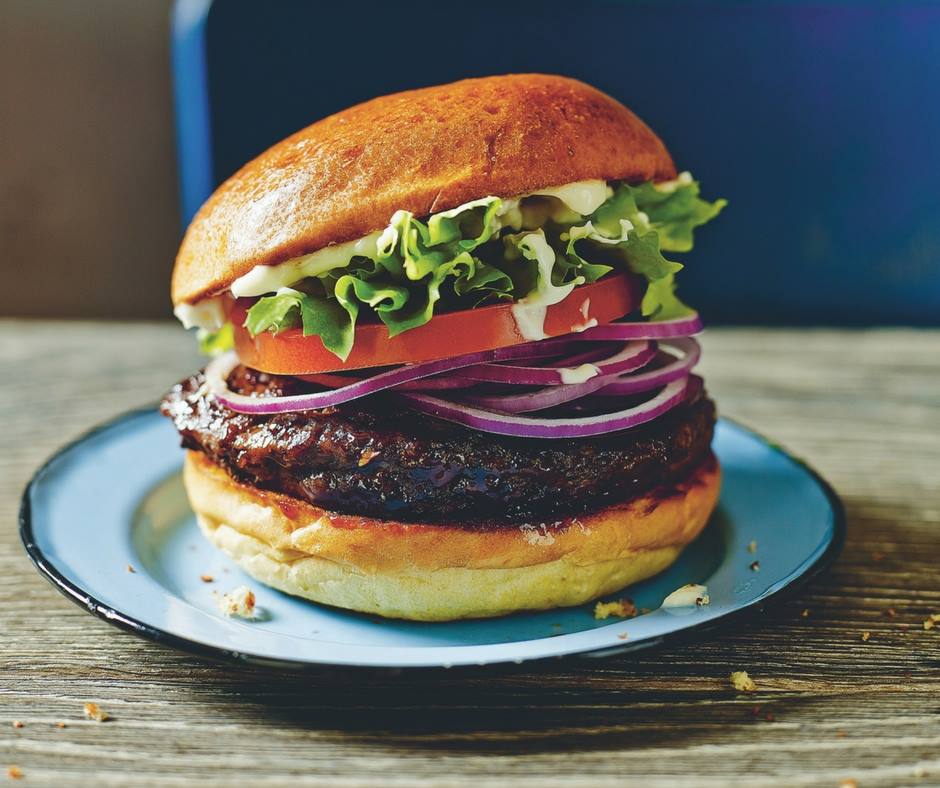 Byron have been making burgers for almost 10 years now and the chain is growing across the UK. The Liverpool One eatery provides consistently good juicy burgers.
4. Free State Kitchen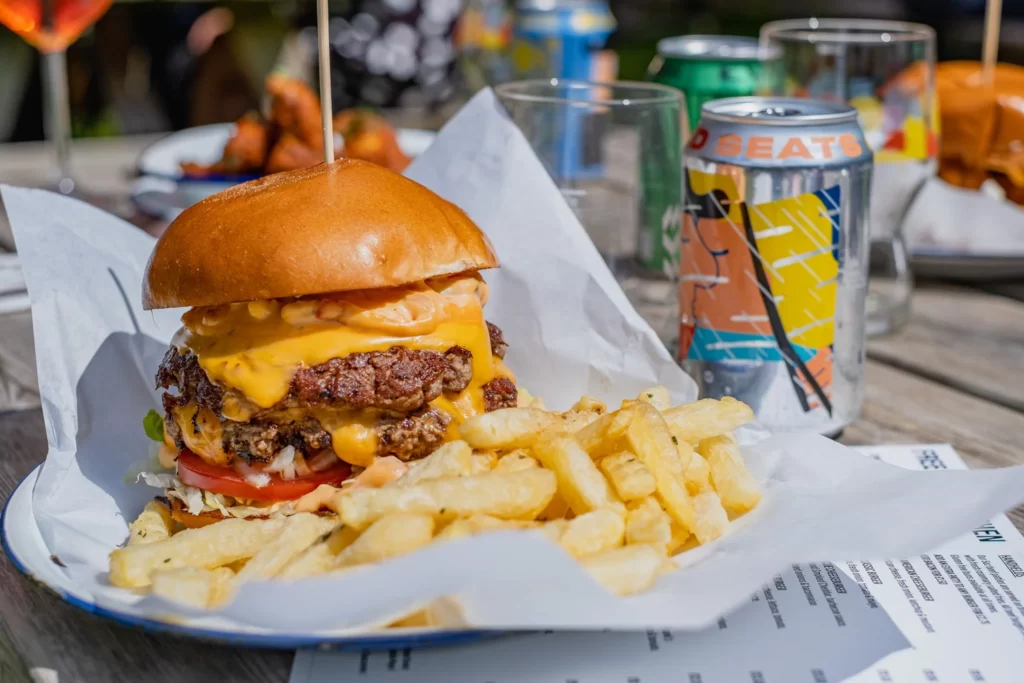 At Free State Kitchen you'll find plenty of American influence in their burgers. And just as the Americans would like them, they are big and messy.
5. Red Dog Saloon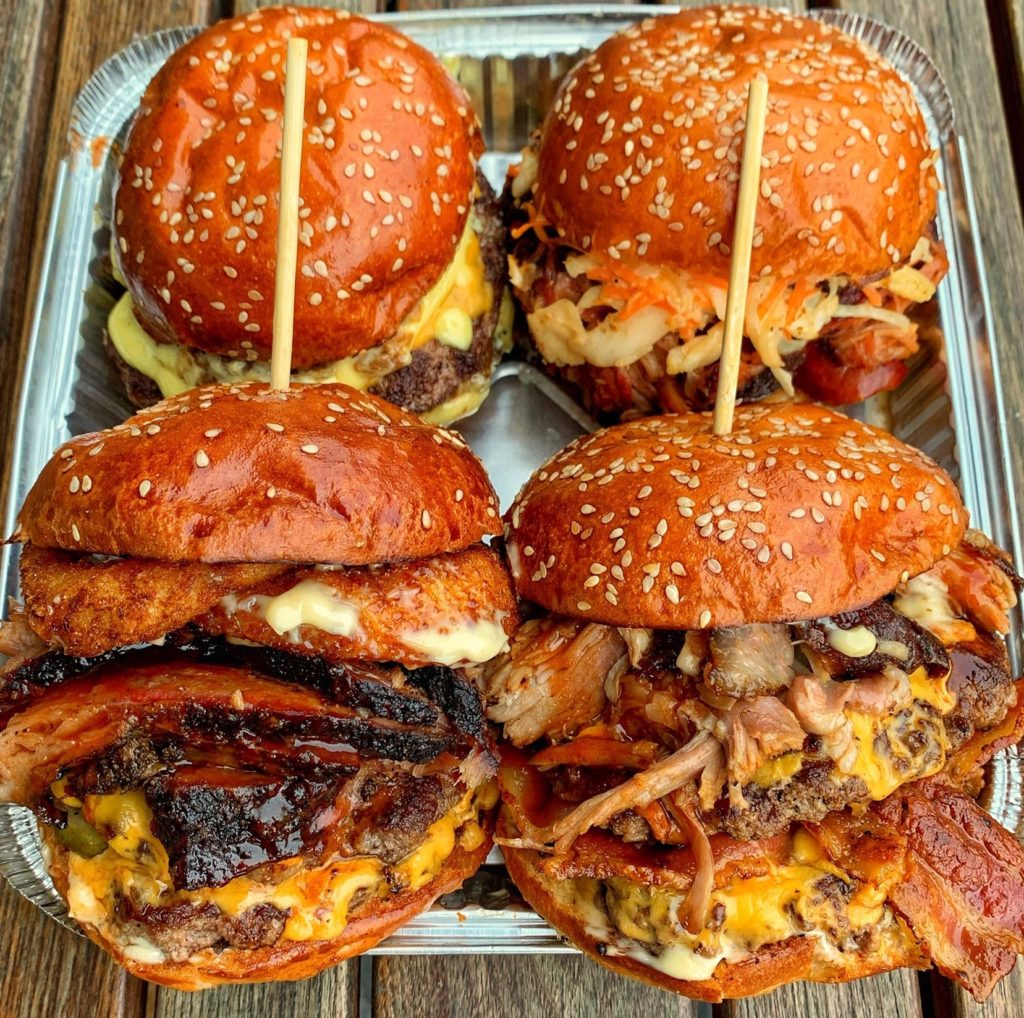 Red Dog Saloon, the traditional Austin barbeque joint and dive bar has some seriously impressive burgers on their menu. Their 30-day dry aged 6oz ground chuck steak burgers are to die for and you can expect cheeseburgers, Philly cheeseburgers, Bourbon BBQ burgers and much more.
6. Fat Hippo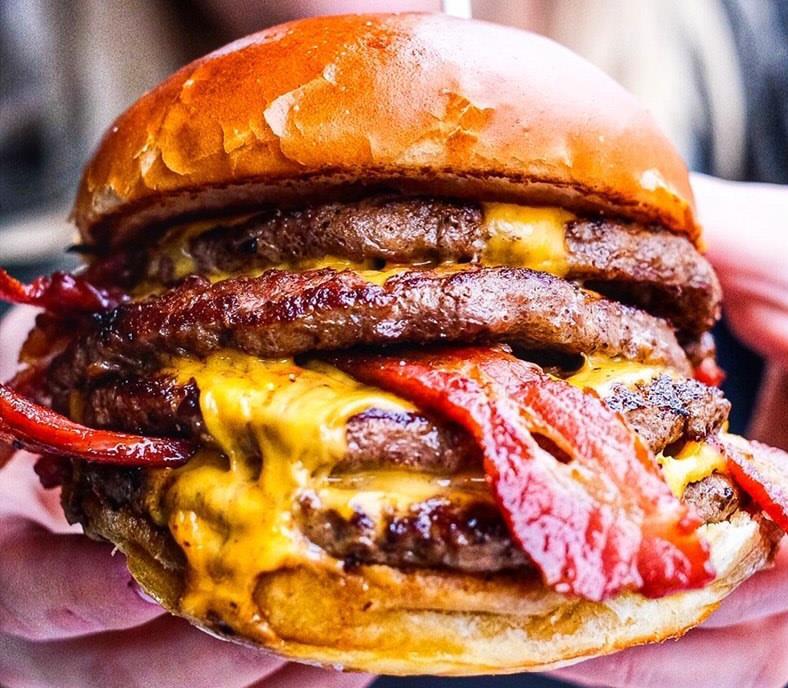 Fat Hippo offer Instagram-worthy burgers with a varied menu which includes their signature beef and boneless buttermilk chicken burgers, that come with free fries as standard. They also have a carefully designed range of vegan, gluten-free and dairy-free options available as well as a great value kids menu.
7. Hope & Smoke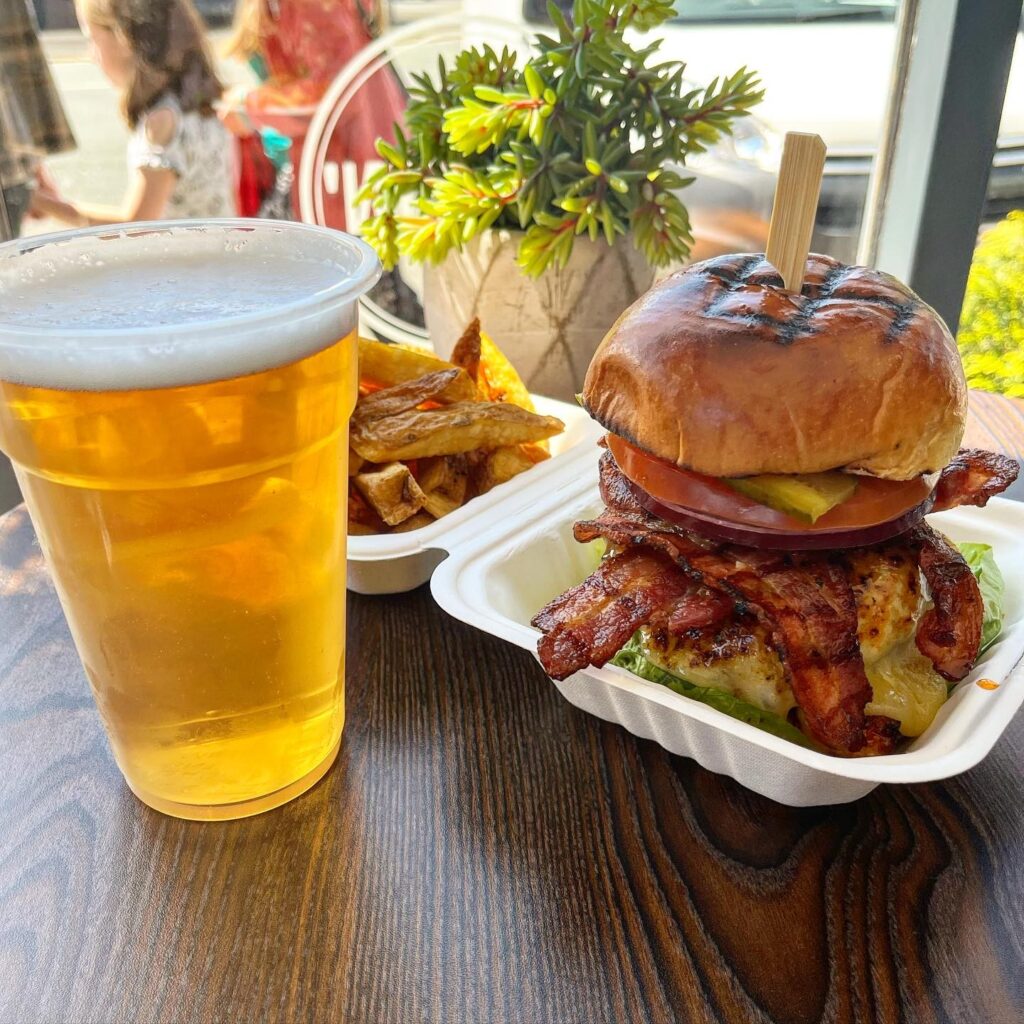 Hope & Smoke Bar and Grill on Allerton Road is not just a burger place, they serve steaks, wings and a good selection of veggie options too. But, the Hope & Smoke burgers are really something to shout about so they earn a place on our list.
The Veggie & Vegan Burgers
8. Down The Hatch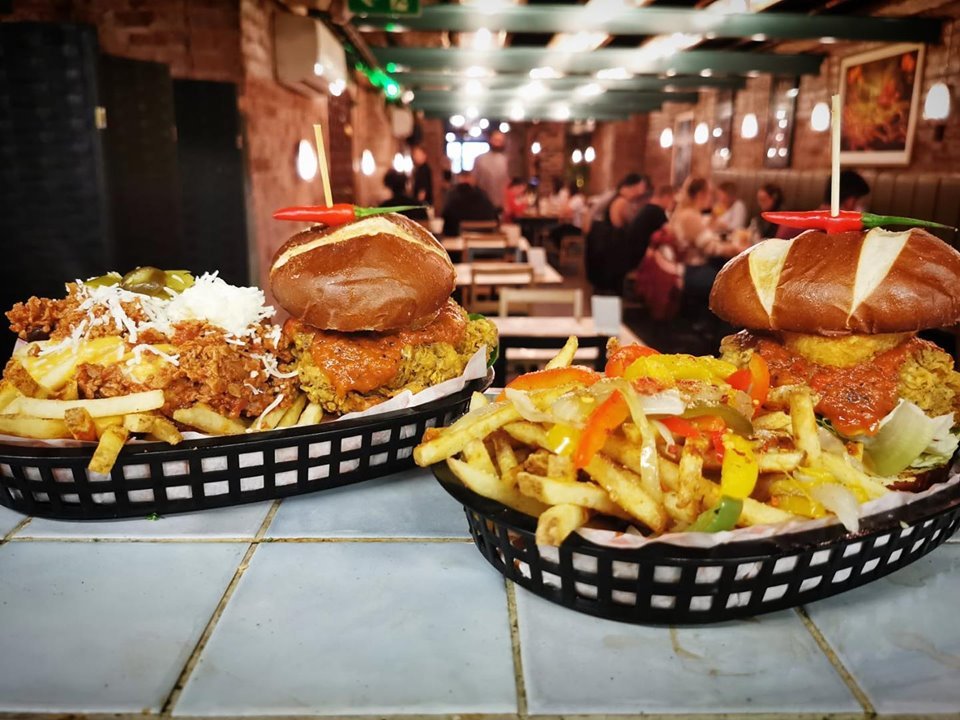 Down The Hatch, the veggie and vegan junk food restaurant, is one of Liverpool's finest examples of amazing meat-free food and their burgers are incredible. So, if you're after the best burgers in Liverpool do not overlook Down The Hatch! Their cocktails are also worth investigating.
Best Burgers In Liverpool – Honourable Mentions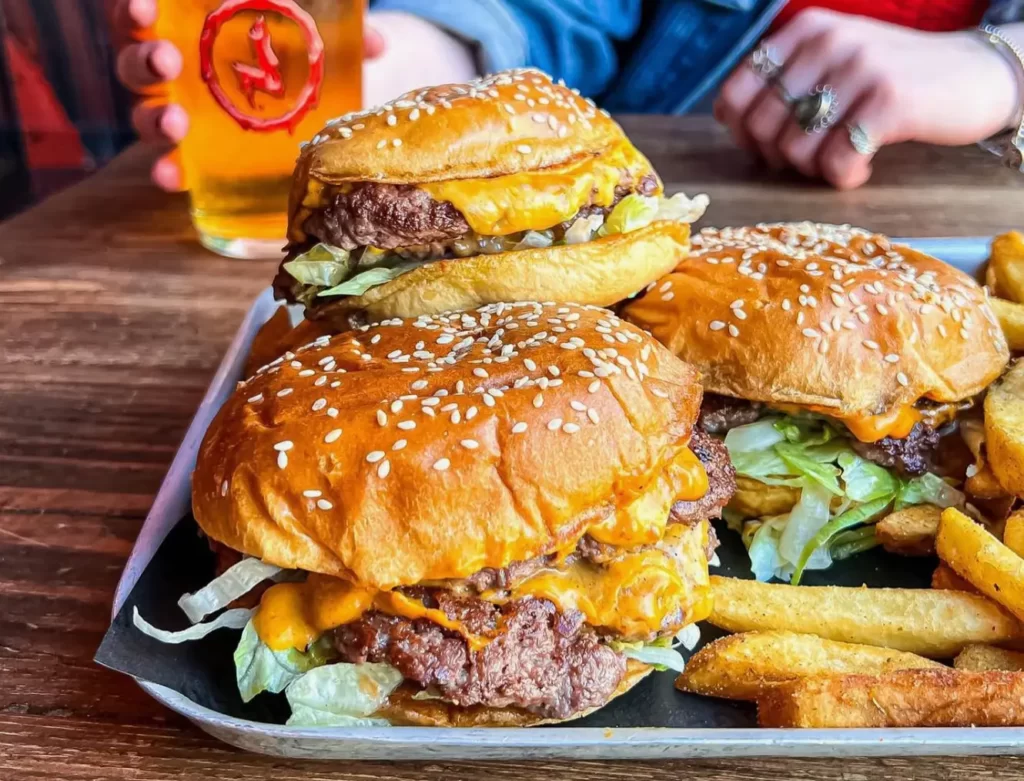 Right, so we probably shouldn't have set this list at just the 8 best burger places in Liverpool as there are quite a few more that deserve a mention.
For more amazing burgers in Liverpool you should try; Gourmet Burger Kitchen at Liverpool ONE, Patty B's Burgers at GPO (Metquarter) and Burgerism at Jimmy's.
Where do you think serves the best burgers in Liverpool? Let us know in the comments below.