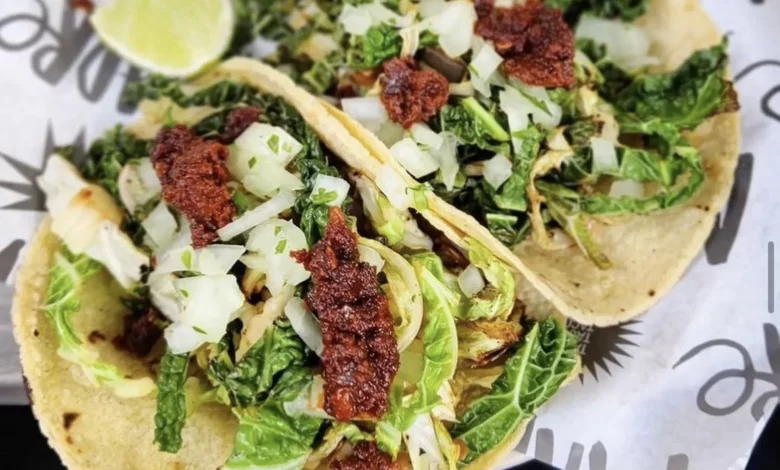 Participating in Veganuary has never been easier, with so many cafes and restaurants in Liverpool taking part with special offers and limited-time dishes. Check out our guide to Veganuary in Liverpool in below.
First up, if you're looking for the best vegan restaurants in the city then check out our Top 10 Vegan Friendly Spots in Liverpool guide. It features some amazing vegan restaurants including vegan junk food specialists, Down The Hatch, the legendary Egg Cafe and many more. The list actually goes beyond 10 places, because we're nice like that!
Brewdog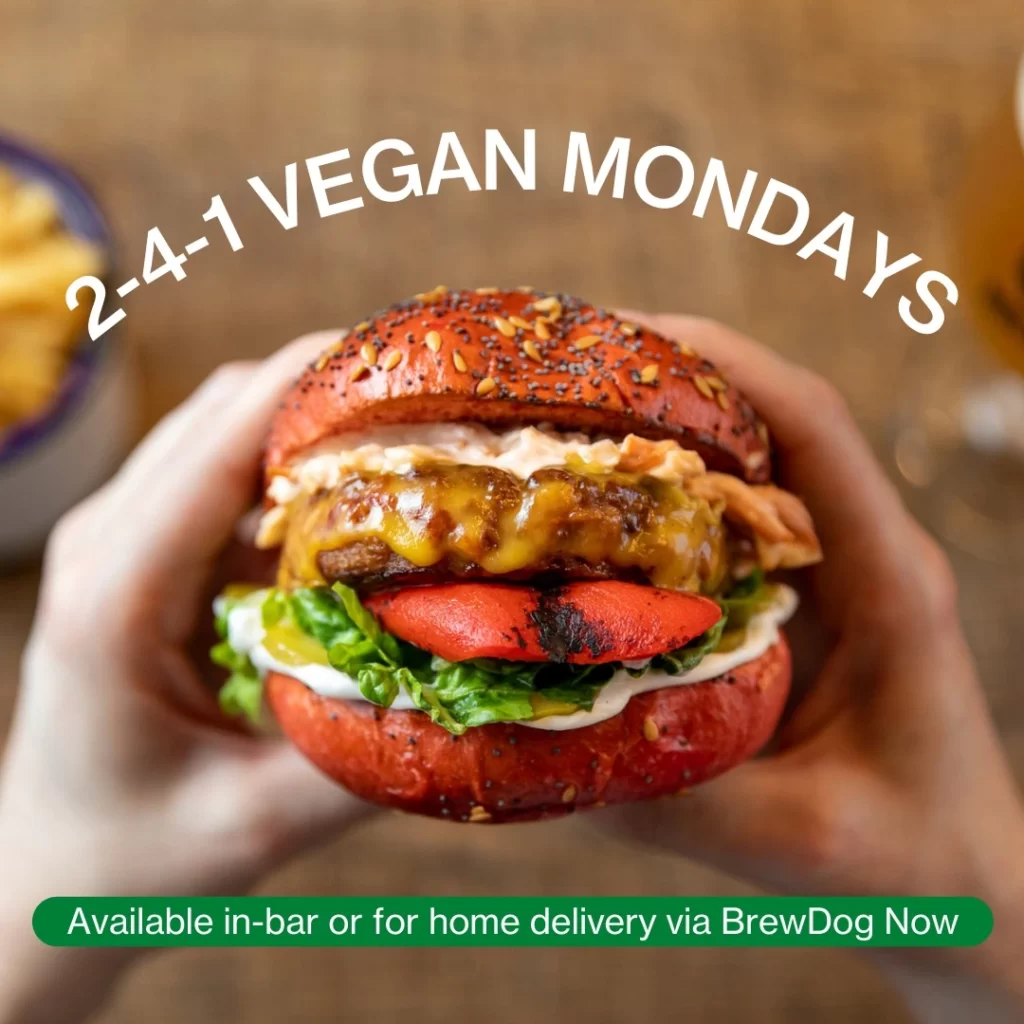 BrewDog are running their 2-4-1 offer on plant-based food on their Vegan Mondays. Dishes include vegan burgers and sides, as well as their new meat free nuggets and vegan cheesy loaded fries.
Down The Hatch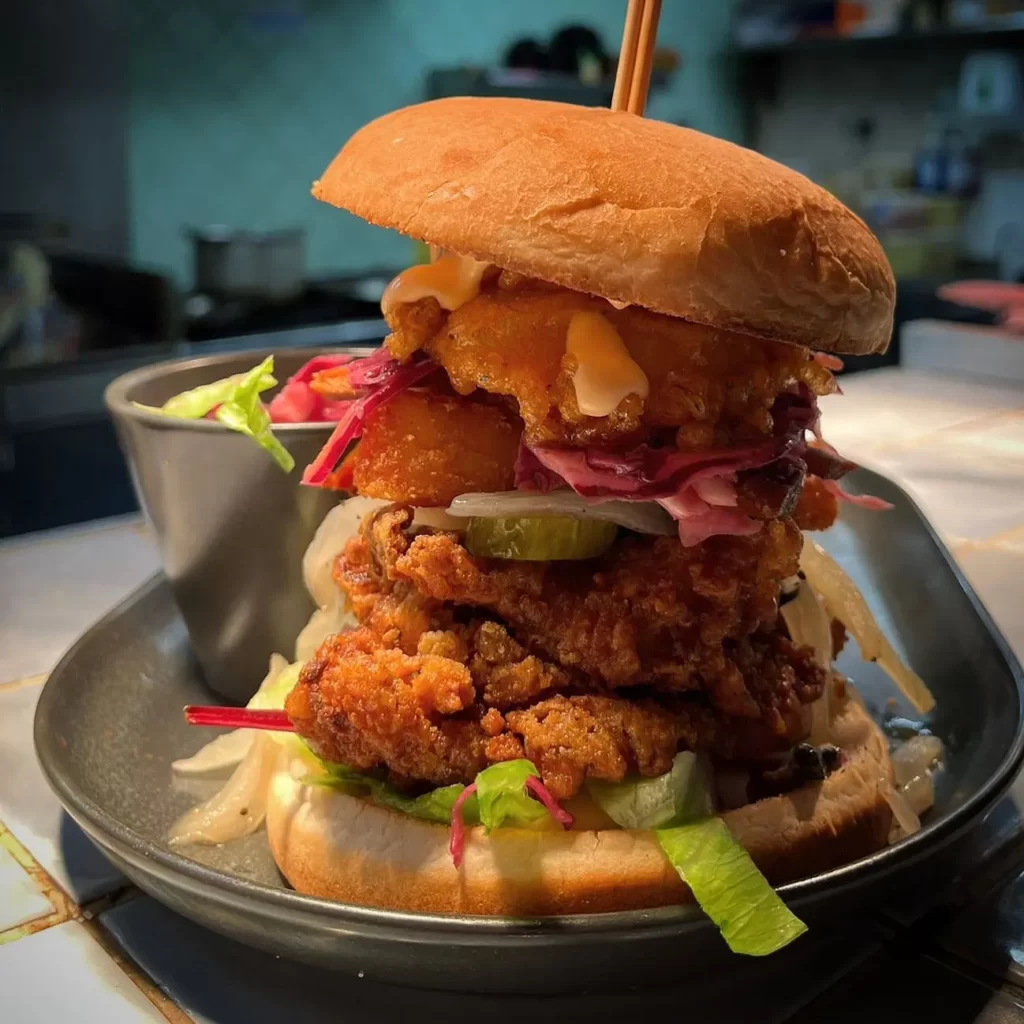 Vegan and vegetarian junk food restaurant Down The Hatch are offering 2-4-1 on all their amazing burgers throughout January, Monday – Friday. Offer can't be used in conjunction with another offer/discount.
Gusto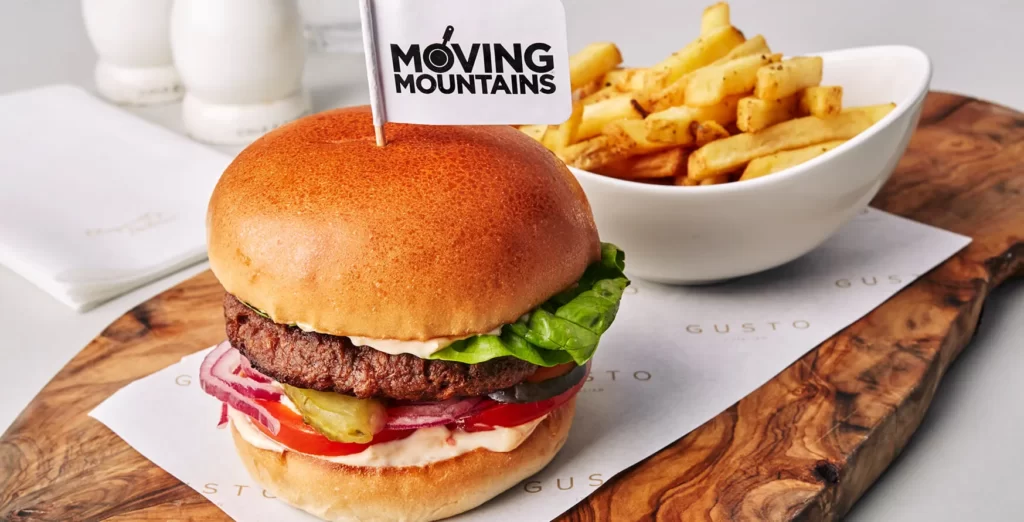 Tuck into an Italian banquet at Gusto with a selection of delectable dishes for those opting to go meat and diary free. To start, enjoy a serving of warming Rosemary Focaccia Bread with an olive oil dip before tucking into Gusto's Vegan Burger with homemade Romesco vegan mayonnaise. End your visit with a light and creamy Biscoff cheesecake to savour the experience. 
Honest Burgers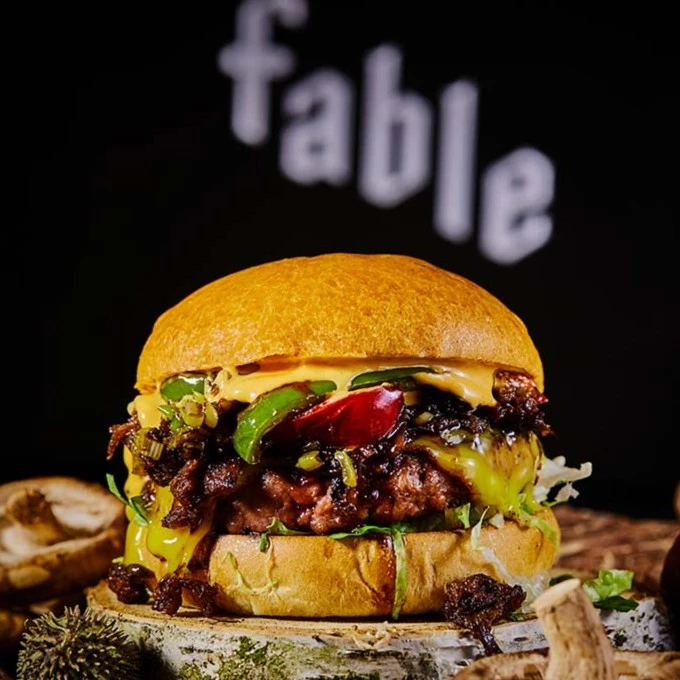 Honest Burgers have launched their latest special which is perfect for Veganuary, the Vegan Teriyaki Burger. The burger is made up of a Beyond Meat patty with Japans favourite shiitake mushrooms, teriyaki sauce, Applewood vegan cheese, grilled peppers, spring onions, vegan mayo & lettuce.
Lunyalita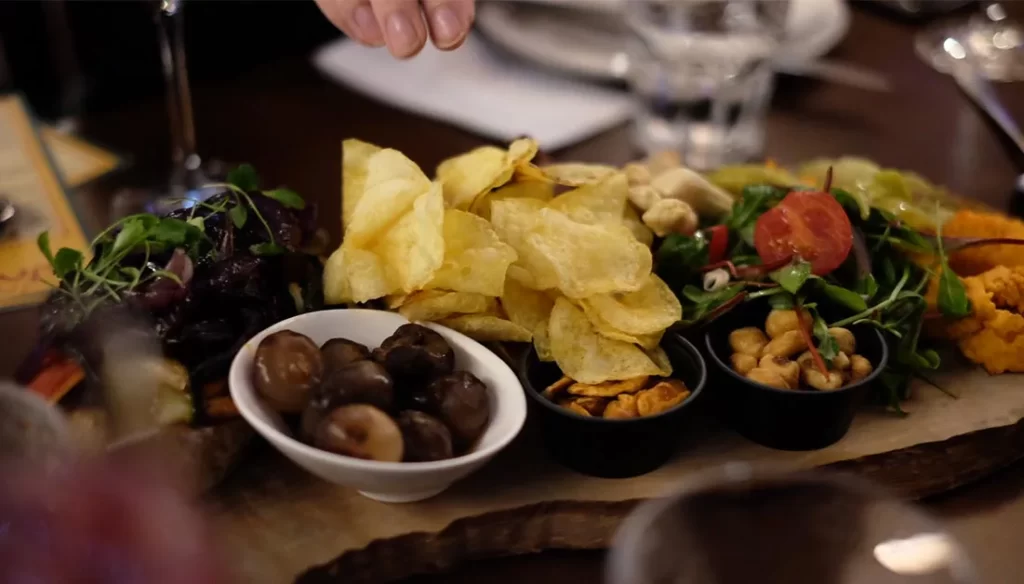 A firm favourite on the dock thanks to its mouth-watering Spanish cuisine, Lunyalita has a dedicated vegan menu complete with a variety of snacks, breads and olives, a traditional vegetable paella or tapas options, perfect for those wanting to try a bit of everything, such as pan fried tender stem broccoli, padron peppers, patatas bravas and cauli 'wings' with hot buffalo sauce.
Maray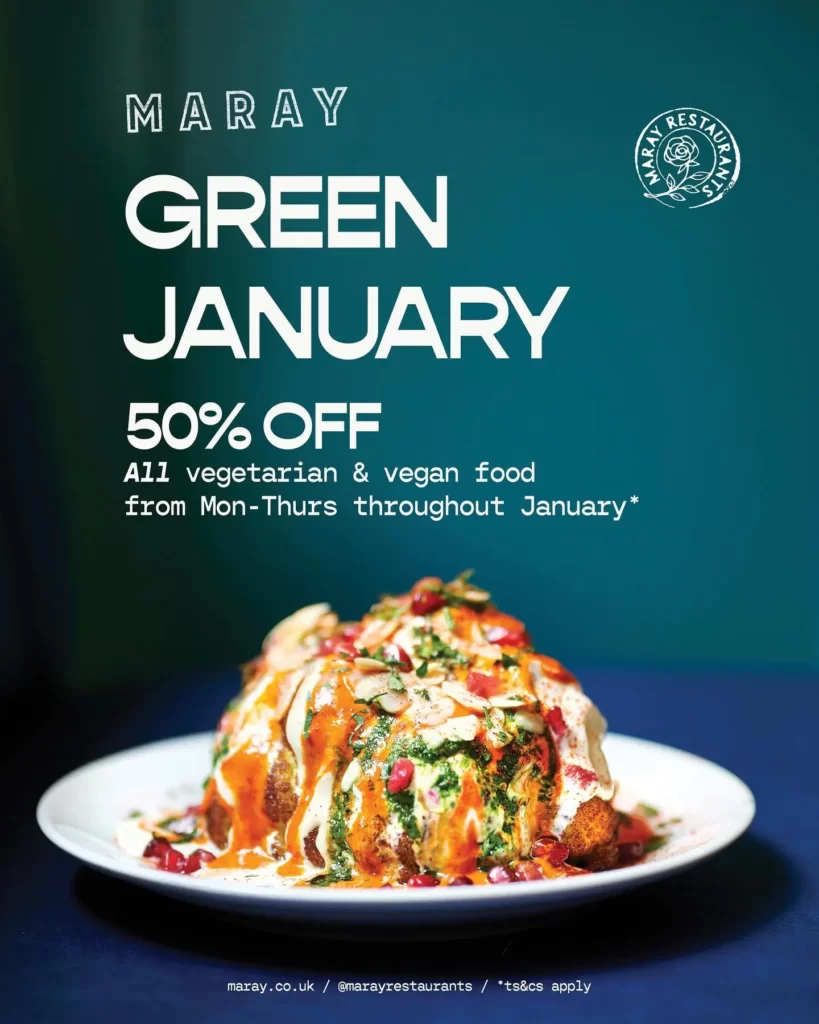 Known for a menu centred around gorgeous greens, a trip to Maray is a must if you're taking part in Veganuary in Liverpool. From its famous technicolour Disco Cauliflower to a falafel sharing feast with tabbouleh and tahini, there's plenty of delicious dishes to sink your teeth into. This month, Maray are also offering 50% off vegan dishes Monday – Thursday, across all their restaurants.
Madre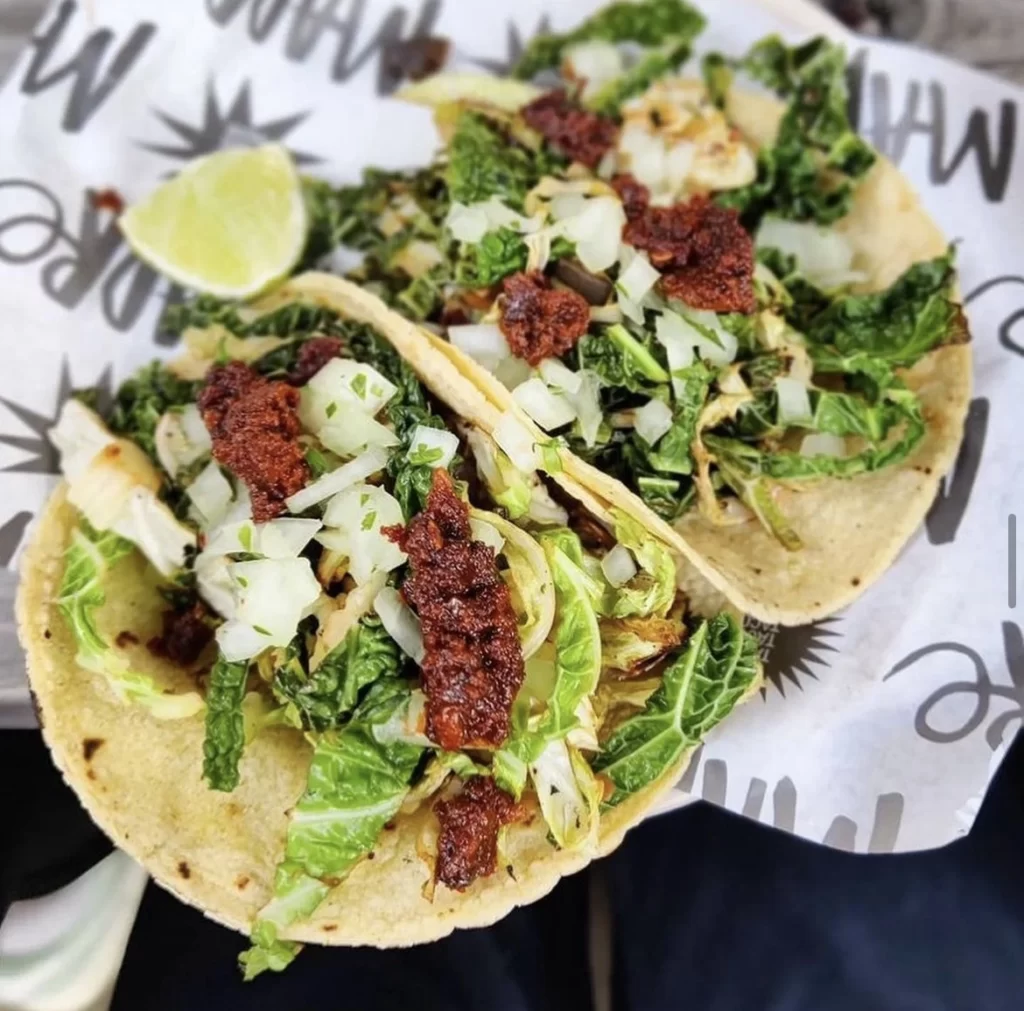 For a taste of Mexico, head to Madre and indulge in their Cabbage and Pepper Toreados, made with pan roasted cabbage, grilled peppers, peanut butter, miso and salsa macha. While you'e waiting, opt for a few nibbles including kikones alongside Guac and Chips smashed with lime juice.
Peaberry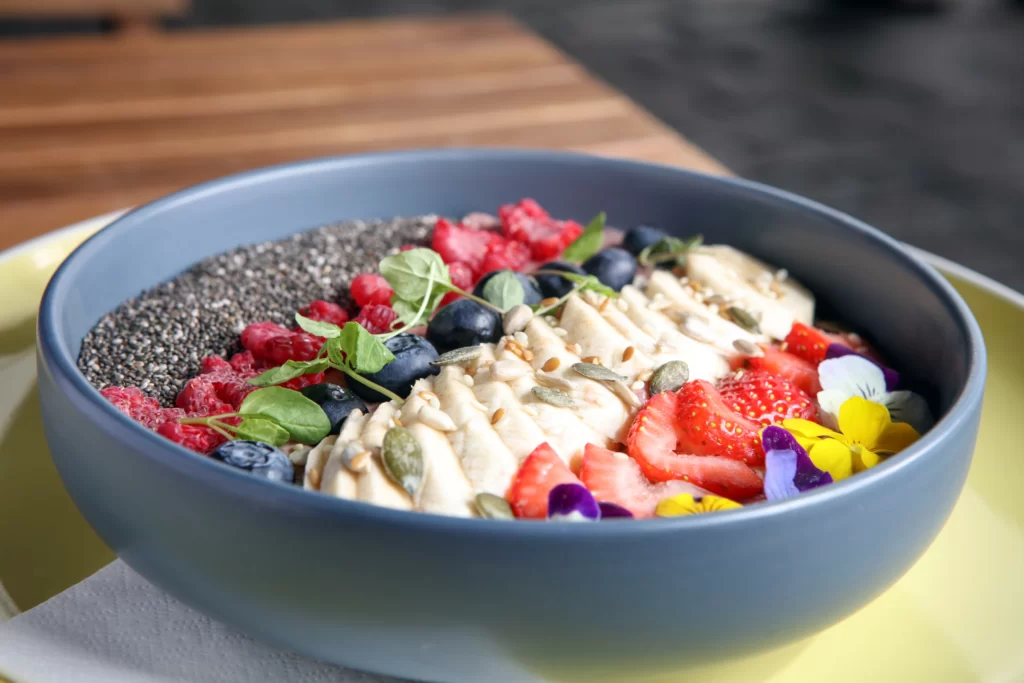 Whether you're visiting from breakfast, brunch or lunch, Peaberry's colourful menu is guaranteed to offer your new favourite meal. Choose from Akuri with scrambled tofu and diced red onions, a vegan breakfast with roast portobello mushrooms and sliced avocado, or for something a little lighter, enjoy a smoothie bowl with fresh fruit or a crunchy granola bowl.  
Rosa's Thai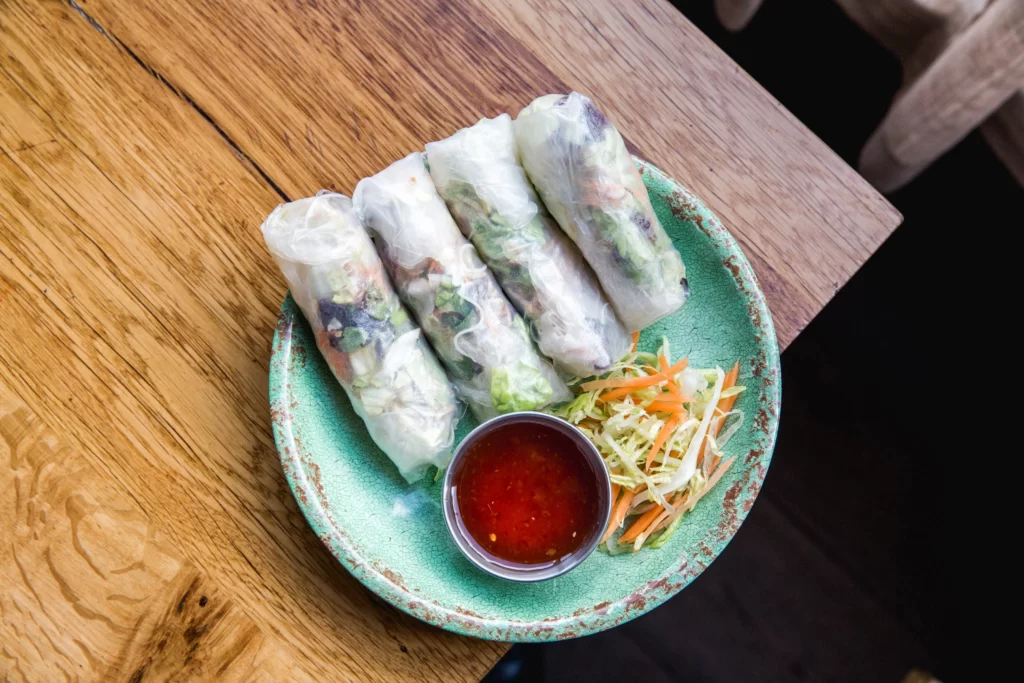 With a bountiful menu offering vegan alternatives to classic Thai staples, Rosa's Thai is a must for anyone wanting to tuck into some gorgeous greens. Feast on sharing platter filled with favourites like Fresh Summer Rolls, before enjoying a hearty helping of Veg and Tofu Stir Fried Flat Noodles.
Rudy's Pizza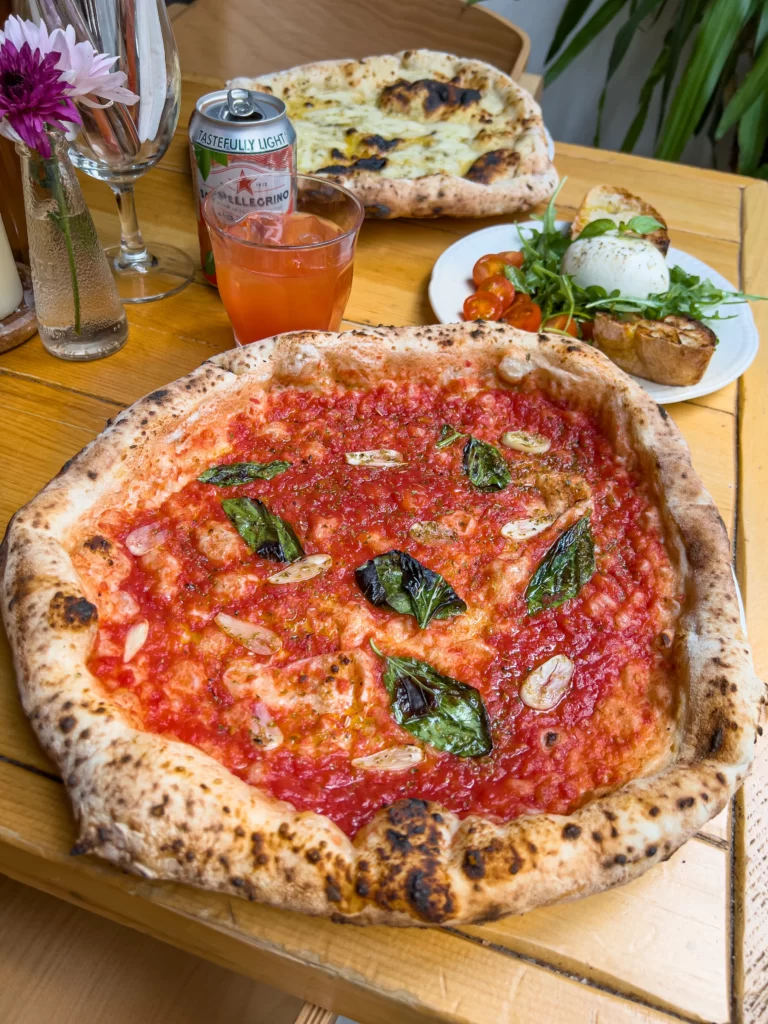 Indulge in a slice of heaven at the dock's newest venue, Rudy's Pizza. The traditional pizzeria serves up the Marinara, made with delicious San Marzano tomatoes, garlic, oregano and basil. For an alternative, keep your eye on their specials board, which always has a rotating vegan pizza offering. 
Titanic Hotel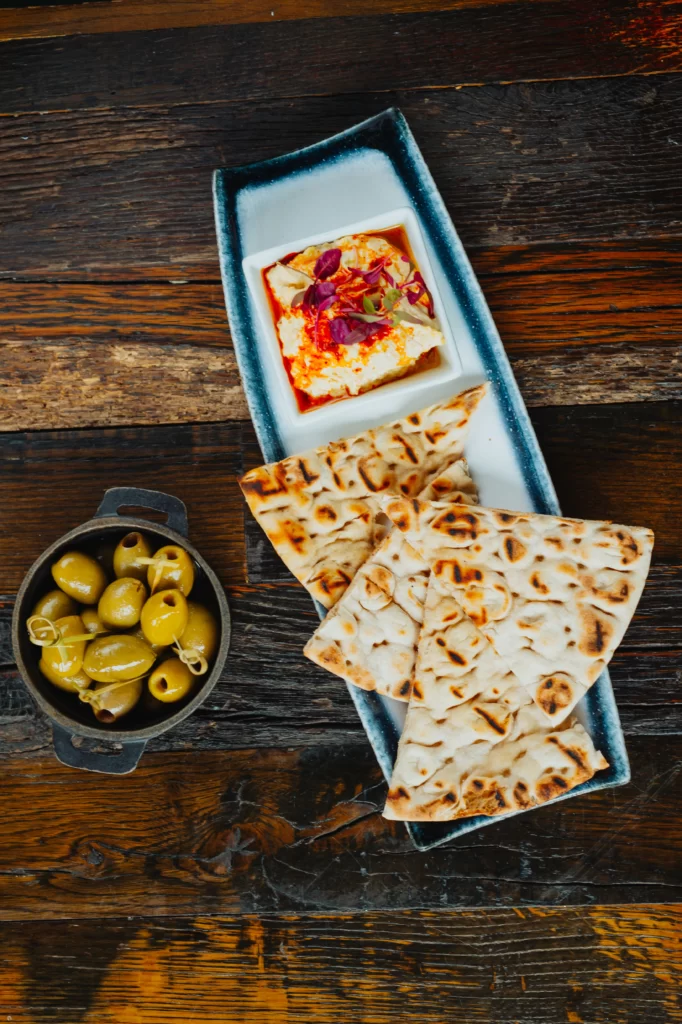 Keep the indulgence going this month with a trip to Titanic Hotel and feast from their dedicated vegan menu. To start, enjoy mixed olives and chickpea hummus with charred flatbread before moving onto a flavoursome butternut squash and chickpea curry, served with braised rice and pickled chilli. For those with a sweet tooth, enjoy a zesty lemon and raspberry drizzle cake.
The Vibe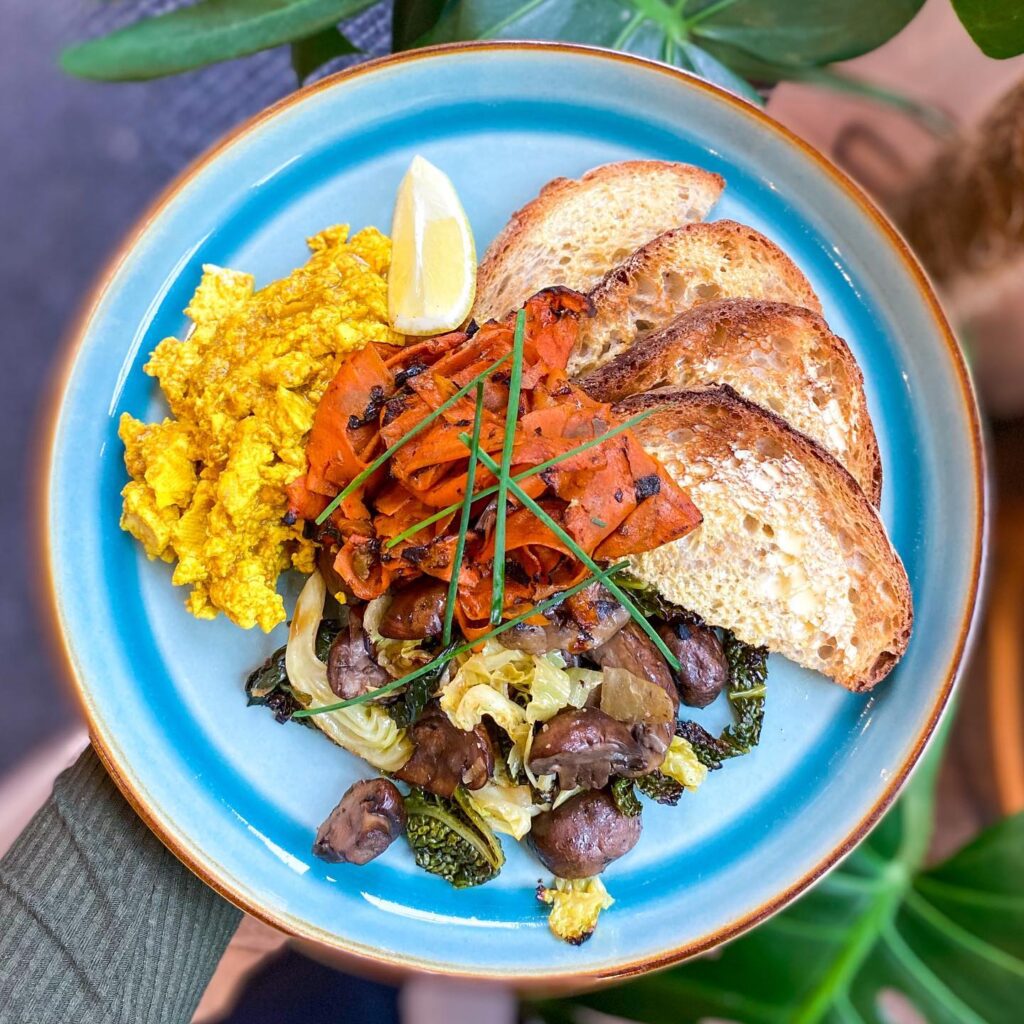 You can't do Veganuary in Liverpool without a trip or two to The Vibe Cafe. The Vibe is an awesome 100% plant-based cafe serving breakfast, lunch, brunch and baked goods. The dog-friendly cafe offers vegan poached eggs, 'salmon' made out of carrots and an amazing range of specialty lattes.
We hope this guide helps you have a successful Veganuary in Liverpool! Put your favourite vegan-friendly in the comments below.