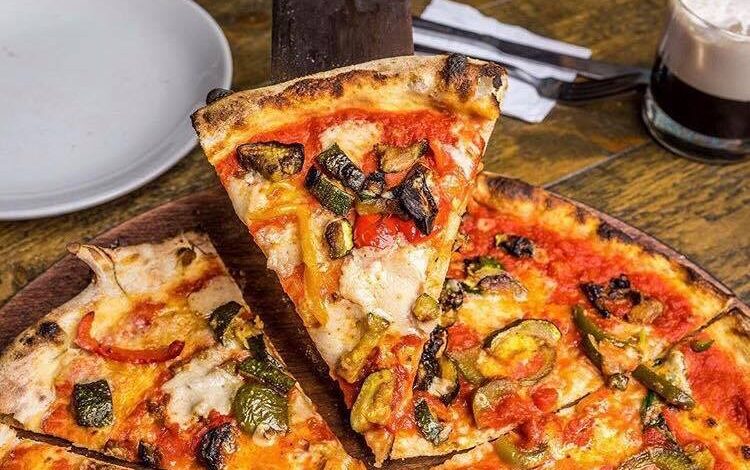 Vegan Mondays at Santa Maluco, every Monday and just £3 a slice.
Liverpool is fast becoming one of the best places to be vegan. Over the last few years we have seen a sharp increase in the number of meat-free restaurants opening. Not only that but existing eateries are also getting in on the action by offering vegetarian and vegan menus- ranging from a few options, to a wide variety of choice.
One such restaurant is Santa Maluco, a Brazilian pizzeria and cocktail bar situated in the heart of the business district who are now offering a vegan menu on Mondays. This is particularly exciting as although we are lucky enough to have access to a lot of vegan junk food in Liverpool, pizza has been overlooked. Yes, we have vegan options in mainstream pizzerias like Zizzi and Pizza Express, but nothing beyond the usual cheese and tomato.
Santa Maluco is inspired by the pizzerias of Brazil, meaning they offer an "all you can eat" dining style called Rodizio. This involves the server bringing over continuous pizza slices until you're too full to eat anymore. As well as satisfying the glutton in all of us and offering exceptional value for money, the Rodizio approach also allows you to sample all the pizzas on offer- of which there are many.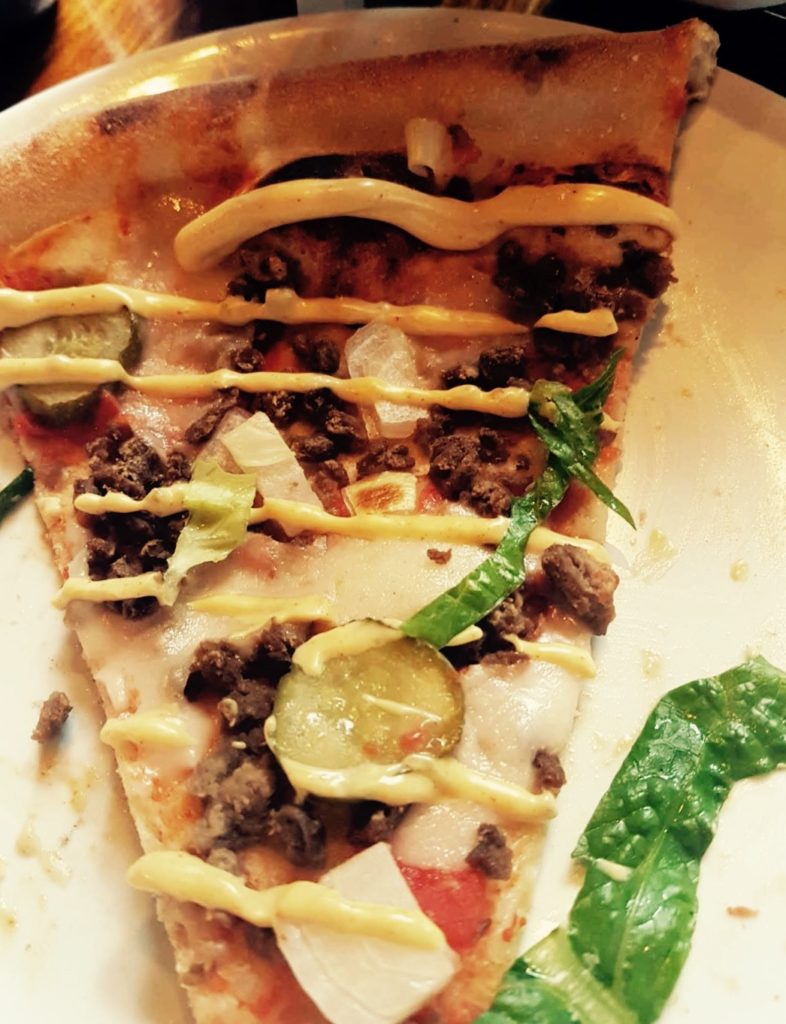 Another way in which Santa Maluco has been inspired by its Brazilian roots is its approach to pizza toppings- airing on the side of adventurous. You won't just get the usual cheese and tomato, in fact there are eight different pizzas to choose from, ranging from the traditional to the unusual. I was incredibly impressed with the amount of choice offered on the vegan menu. Not only can you choose from eight pizza toppings, but the menu also includes a milkshake, two different lattes and a dessert pizza.
It's worth pointing out that customers aren't restricted to the all you can eat format, you can also order pizza by the slice or the whole 18". However, I would highly recommend the Rodizio experience as it's such a novelty to be able to try so many different toppings in one sitting.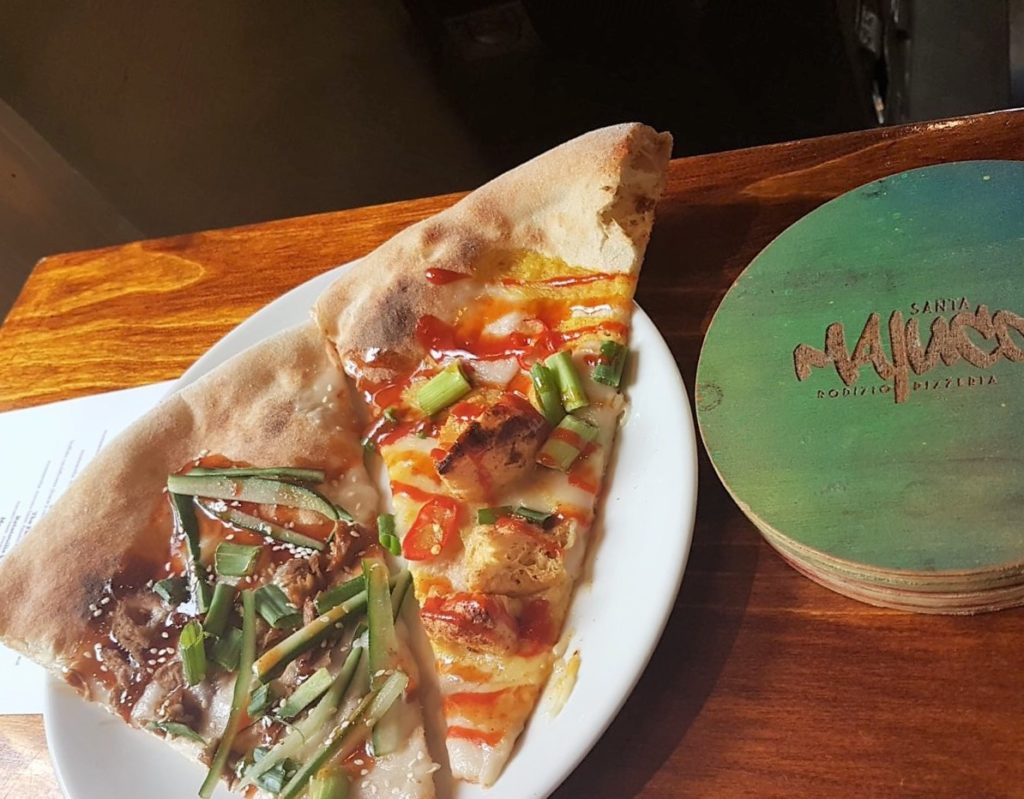 The toppings themselves include traditional fare such as Margherita and Ratatouille, as well as more novel flavours including Lo Pan, Mock Duck and Falafel. We had the opportunity to try most of the toppings and our personal highlight was the "Return of the Mac" which included mince, mozzarella, pickles, onions and "Big Mac" sauce. Other highlights include the "Lo Pan" which features salt and pepper tofu and a curry sauce, and "What the duck" which is basically the contents of Chinese duck pancakes but on a pizza. There really is something for everybody.
Alongside the delicious cuisine, the restaurant itself is a feast for the eyes- inspired by the streets of Brazil it features a décor that is industrial but comfy. I also found that the staff are particularly lovely and seem really enthusiastic about the new vegan menu. So it's official – Vegan Mondays at Santa Maluco is one of the best things to ever come out of Mondays!!
I think it's safe to say that Liverpool now has its first vegan pizza hot spot – hopefully the first of many to come.
To find out more about Vegan Mondays at Santa Maluco visit http://www.santamaluco.com/
Jamie Lewis