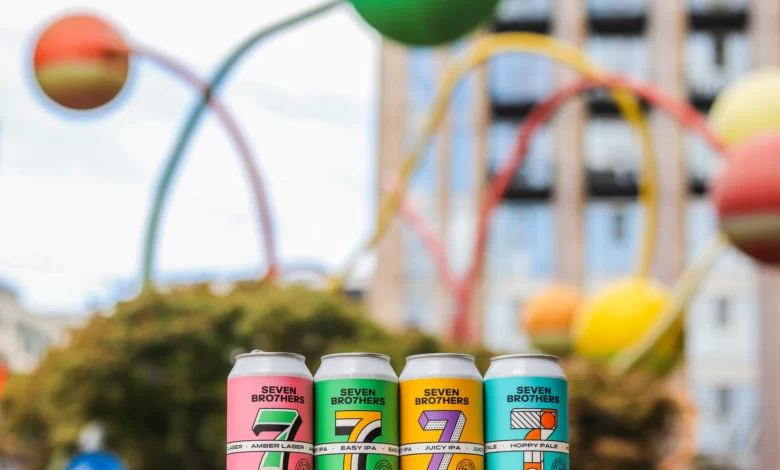 Seven Bro7hers Brewing Co has launched a happy hour at its Wolstenholme Square Beerhouse to kick off Spring and help those looking to have a good time during the cost-of-living crisis.
The crafty 'happy hour' – from 5pm until 7pm – will see punters get their hands on £2 pints, with the brothers serving up their famous Seven Bro7hers Pilsner and Session IPA.
For non-beer drinkers the bar will also be running deals on glass of house wine, a small Merlot or Sauvignon will be priced at £3.50, with a large £4.50.
In January this year, Seven Bro7hers Brewing Co got together with Four Sis4ers Distillery. This puts all 'McAvoy' siblings under one roof, making Seven Bro7hers a one-stop shop for gin, vodka, rum and craft beer.
Under the new happy hour, drinkers can sample Seven Bro7hers first ever 'house pour' spirits – launched last month – this exciting addition can be enjoyed for as little as £3.50 for a single, £5 for a double.
Keen to pull in the post-work crowd, the happy hour will run Monday to Thursday throughout March.
CEO of Seven Bro7hers, Keith McAvoy, said: "With the rising cost of living we understand it's getting harder and harder for people to get together for a pint.
"We wanted to remind our Liverpool drinkers that getting together doesn't need to cost an arm and leg and invite them down to our crafty happy hour.
"For those who haven't had chance to make their way to the beerhouse yet, we hope this is the perfect excuse to come and see what we are all about."
Seven Bro7hers Brewing Co opened its doors in Wolstenholme Square, Liverpool in May 2022. The site is open seven days a week and serves a delicious offering of pub grub and bar snacks.
The brothers currently run three successful beer houses across Manchester and Salford. Seven Bro7hers also operate a taproom bar in the main Salford brewery. In July 2020 they opened their partnership bar at Manchester Airports new T2 Departure Lounge.
Follow the Liverpool Beerhouse updates on Instagram @sevenbrolpl.