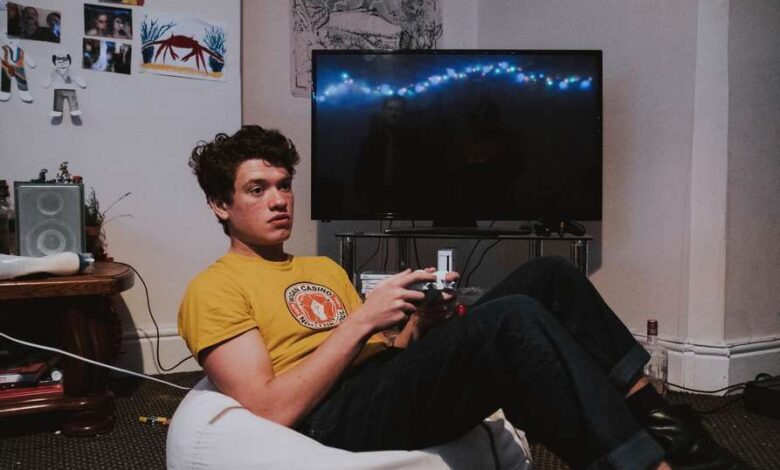 The music scene in this part of the world is thriving at the moment. You can be accused of  bias and exceptionalism when statements as such are made but now feels as prevalent as it has for a while.
Perhaps the strongest component in play is the variety and different types of music our artists are producing at the moment. STONE's first single Leave it Out swaggers that notion and hammers the point home unveiling a style that we haven't seen or heard in a long time, if at all.
The music video to Leave it Out sets the mood and purpose with aplomb as we are invited to a lively house party and led on a wild goose chase across a room of different protagonists. The direct and ringing chorus both kick starts the track and interjects throughout to knit together a call to arms through spoken word by lead singer Finley Power. Social media and drinking culture among the topics explored and taken apart by Power. There are shades of The Streets but the tone feels more aggressive and to the point. Power's takes on society have you hooked and his rhyming style is extremely impressive. STONE strike the balance perfectly and the guitars and drums know when to land their jab and hit us with the chorus as we fly around this room with them.
STONE another string to add to our bow and a distinct one of that. A first single that has sent both pulses raising and juices flowing. Extremely impressive from the latest arrivals to the party and certainly a band to keep more than an eye on in the coming weeks and months.
Leave It Out is available on all major streaming platforms now. Listen to the track on Spotify.
Follow STONE on Facebook, Twitter and Instagram for updates.
Jamie Hankin