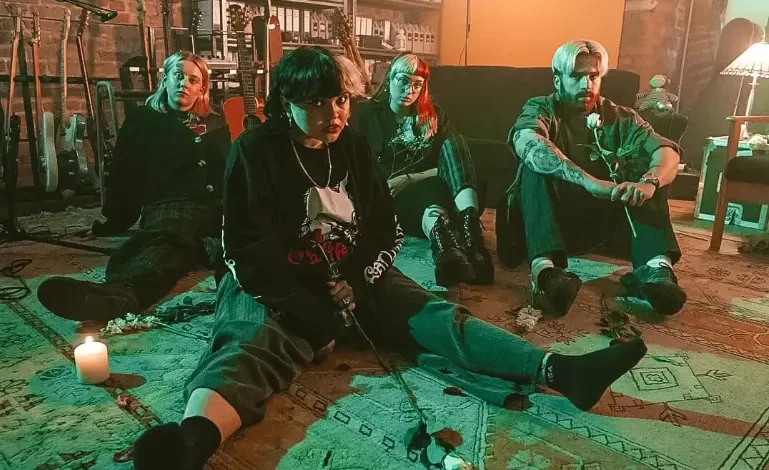 Orla Foster gives us the rundown on some of the best gigs happening in Liverpool this month.
Tepid Days (1 Sept)
Jimmy's
Tickets
Tepid Days is a vessel for Jamie Roberts (Wild Fruit Art Collective) to lean into his most insular and bittersweet lyricism. Expect "a heroic self pity party for the ages". There'll also be a set from psych stalwarts RongoRongo, as well as newer sounds from art-pop trio Oya Paya. Go have a little cry and see what it's all about.
Shit Present (6 Sept)
Lovelocks
Tickets
A real winner of an evening awaits you at Lovelocks, with Exeter's Shit Present showing up to share their heady mix of punk and power-pop. Iona Cairns' songwriting is candid, raw and funny – join her to howl away the pain as she airs the band's latest album What Still Gets Me. Support from Talking Kind and Pardon Us.

Lalalar (6 Sept)
District
Tickets
Ready for a glorious fix of Turkish psychedelia? Harvest Sun are putting on Lalalar at District just for you. The band's name, a sarcastic pun on "teacher of sultans" and "the one who doesn't know what he's talking about", testifies to their punk ethos and spirit of experimentation cooked up in underground Istanbul. Now a major proposition in Turkey, this is their first full UK tour.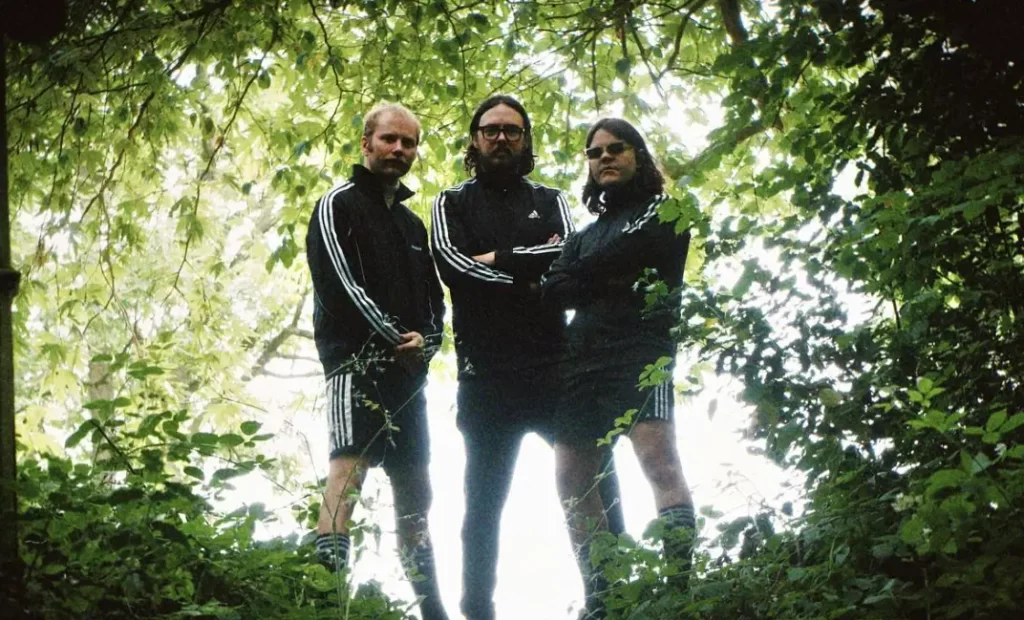 Mock Tudors (7 Sept)
Future Yard
Tickets
Mock Tudors are a garage band forged – yes, metalwork analogies must always be used where Sheffield is concerned – in the furnaces of South Yorkshire. Exercising a deadpan charm over glam riffs, they sing of nightmare paperwork and neighbours who show their dark side on bin day. If you feel like your bins get out more than you do these days, here's your chance to do something about it!
Making Friends, Old Chase & 77 Spears (8 Sept)
Outpost
Tickets
Race down to Outpost for a skate punk night bound to quicken the pulse. Tonight's lineup features the joyful NOFX-inspired choruses of Brighton's Making Friends, alongside Old Chase who'll serve up blink-and-you-miss-it power blasts of melodic punk. Hot on their heels are 77 Spears, a hardcore act tinged with a dash of psychedelia. Just don't expect a moment to catch your breath.
Guise & Hannah Rose Platt (9 Sept)
EBGBs
Tickets
The stirring indie-folk of Guise alights at EBGBs this autumn for a cosy night in. Fronted by Jessica Guise, whose fluttering vocals inject warmth into these tales of heartache and loss, they'll also be joined by Hannah Rose Platt, a Liverpool native whose latest album Deathbed Confessions takes inspiration from the grisly yarns and lawlessness of Americana music.
Dan Stuart (12 Sept)
Leaf on Bold Street
Tickets
Dan Stuart's artist bio reads like noir fiction, which is, after all, what you want from a country and blues singer. Having cut his teeth as the frontman of Green on Red in '80s LA, Stuart endured breakdowns, break-ups, peyote highs and psych wards before fleeing to Mexico for good. These twists and turns make their way into his grizzled songwriting, and as if that weren't engrossing enough, the set also includes a reading from his novel The Deliverance of Marlowe Billings.
Crawlers (23 Sept)
Invisible Wind Factory
Tickets
Grown from good Mersey soil, Crawlers are Liverpool's answer to the question "which local act has the stamina to open for My Chemical Romance?" Frontwoman Holly Minto fearlessly tackles thorny topics such as consent, trauma and the dangers of glamourising mental illness. This is a band who know how to consolidate their beloved emo influences into one tight package, fixing difficult truths with a steely gaze – all in expertly-applied waterproof eyeliner.
Black Josh, Lee Scott and SonnyJim (28 Sept)
24 Kitchen Street
Tickets
Head down to Kitchen Street for a Blah Records extravaganza, with Manchester's Black Josh dropping introspective rhymes over dark, off-kilter beats (just don't expect a singalong for 'Paul Scholes'). He's joined by Lee Scott, founder of Blah Records, and Birmingham heavyweight SonnyJim. Hip-hop nerds will find their heaven here, but there'll be more than enough hooks for those who haven't done their music homework.
BlackFest 2023 Riddims Night (30 Sept)
Royal Liverpool Philharmonic
Tickets
Riddims Night returns to showcase talent from across the UK, with rapper/playwright Testament headlining alongside DJ sets from Andy H, breakdance battles from Miguel Doforo and AfroDance Academy, and appearances from on-the-rise MCs like Yilly and Conduit. Don't miss Remée either: a singer/producer clad in Doc Martens and butterfly wings, her gorgeously genre-fluid outsider pop and enigmatic vocal lines will burrow into your skull.