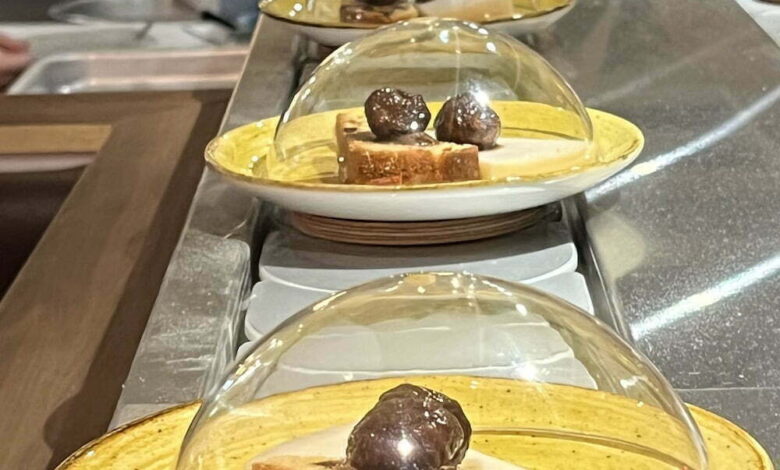 While the number of new and beloved bars and restaurants continues to grow in our fantastic city, you may wonder if there's an easy way to discover your next favourite spot for a bite to eat or a quick drink. 
Fear not, for behind the scenes making sure that you can try all of Liverpool's fantastic hidden gems in one swoop is Gareth Boyd – founder of Liverpool Food Tours. 
Taking you on a whistle-stop tour of a handful of brilliant independent venues, prepare to discover everything from the finest Manchego cheeses of La Mancha to Espresso Martinis in the chic Lu Ban restaurant as you discover the newest spots around town. 
Each tour is catered to suit you, whether you're foodies and want to explore the culinary side or are feeling celebratory and want to take a stepinto Love Lane Brewery and Distillery, or a tentative leap into Madré's agave tequila selection there's truly something for everyone along the way. 
"Our Taste of Liverpool Food Walking Tours typically last three-and-a-half to four-hours. You get to taste an amazing diversity of food and drink from all around the world, as well as hearing all the amazing stories from retailers in fantastic Liverpool," Gareth explains. "But there's also an element of surprise, with six food and drink stops all over the city centre, so it's a bit like a secret safari supper," he says. "The tour typically starts off with four savoury/drink courses based in different venues, before we move onto two sweet courses. Some of my favourite spots are the Albert Dock, Duke Street and The Baltic Triangle, to name but a few areas, and there's a bit of easy paced walking involved, so if you want any lunch or dinner afterwards, I've failed!"
Connecting you with the wonderful vendors and owners of these venues brings a community feel to everything, with chances to shop at some of the smaller venues such as Liverpool Tea Warehouse and take home a memory from the tour. Having ran the Chester version of the tour for some time which is also available, Gareth is a fantastic host and can cater for solos, couples, groups and corporate tours too with bespoke planning beforehand. 
With a book of 5-star reviews to their name, it's no better way to discover the off-the-beaten-track venues! 
Visit www.liverpool-tours.co.uk/ to find out more.
Psst – and if you're still looking for a Christmas present there's vouchers available! 
Michael Fell