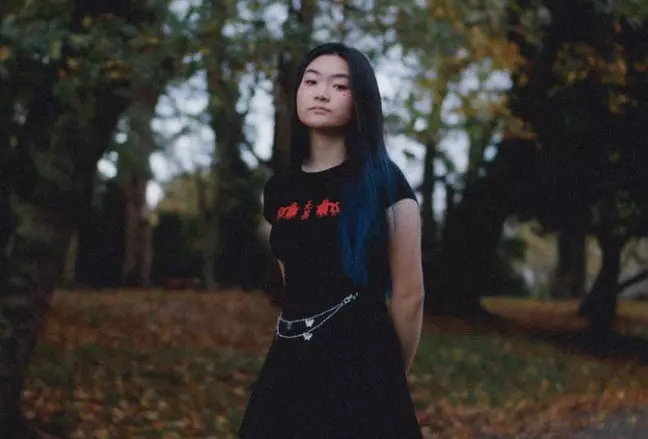 We had a chat with rising Liverpool indie-rock artist Sophie Li to find out about her!
Liverpool Noise: For our readers who don't know you, tell us a bit about yourself.
Sophie: Hey, I'm Sophie! I'm a 20 year old asian indie-rock artist from Crosby, Liverpool. I write music about my own personal experiences in the hopes that someone else can relate to them, such as mental health issues, relationships and other typical teenage girl problems!
Liverpool Noise: How would you best describe your music?
Sophie Li: Honestly, I'm still finding exactly what my sound is but I take a lot of inspiration from Catfish and the Bottlemen and the way you envision an arena as soon as you listen to them, but I write a lot of lyrical content similar to beebadoobee, so I suppose if you imagine me and my band in a big arena singing about really frustrating moments of my life- that would be my music!
Liverpool Noise: What's your process for creating music?
Sophie Li: I tend to get really emotional and frustrated about something and then get some melody in my head and write about whatever I'm feeling. It's like therapy for me and I find that my best songs come from the most intense periods of my life. Even though I'm constantly releasing music I still write lyrics as if I'm the only person that will hear it. It's how you get your most vulnerable self across and that's what I want people to relate to with my music. Even though the thought of people judging my lyrics and the context behind them is terrifying to me, I tell myself it's already been done and it's all part of being human.
Liverpool Noise: Where are you and what are you up to right now?
Sophie Li: While writing this, I'm currently in London! I came to see some of my family and spend time with them but in terms of my career, I'm planning on doing a sort of 're-brand'… I've been taking some time away from everything so I can focus on finding out exactly who I am as a solo artist. I'm honing in on my sound, recording new stuff in the studio and constantly writing. I've had a lot of stuff happen in my personal life recently and I'm in a bit of a scattered frame of mind about it all so now is the prime time for those deeply personal lyrics to come out!
Liverpool Noise: What do you like about Liverpool in general and what do you make of the Liverpool music scene?
Sophie Li: I know people say that there's no place like home but honestly, Liverpool is just so different to other cities. I don't know what it is but it's just so comforting and inviting. Everyone is so friendly and helpful and it has such a big sense of community that no other place has. There is so much talent here and it's the best feeling ever. Knowing that talent is right on your doorstep was one of the things that made me decide to give my solo career a go. Sure, it makes it ten times more competitive but the feeling of having such talented friends in this industry and knowing that your favourite bands were brought up down the road from you is something that just can't be beat.
Liverpool Noise: If you had to tell people to go and listen to just one of your songs, which one would you choose?
Sophie Li: There's a song I released in December called 'For Crying Out Loud' and it's some of my best work so far. It was written from a place deep inside me filled with anger and resentment and when the song kicks in you can really tell. It starts off quite gentle and lethargic but don't be fooled- this is the calm before the storm. Wait for the chorus and you'll get the true essence of the song. It's weird because it's so angry and passionate and sad and uplifting all at the same time. The team that helped me record this was a group of my best friends and we're all so proud of it.
Liverpool Noise: What does 2023 have in store for you?
Sophie Li: Everything is bigger and better. I have a much clearer vision of the artist I want to be and how to get there and I'm really excited to put this all into place once the planning for it is done! I've got a lot more freedom and I've found my motivation again. Check out my stuff and if you like it, stay tuned!
Photo Credit: Basia Krasowska
Stream Sophie Li's single For Crying Out Loud on all major streaming platforms now.
Follow Sophie Li on Facebook, Twitter & Instagram for updates.