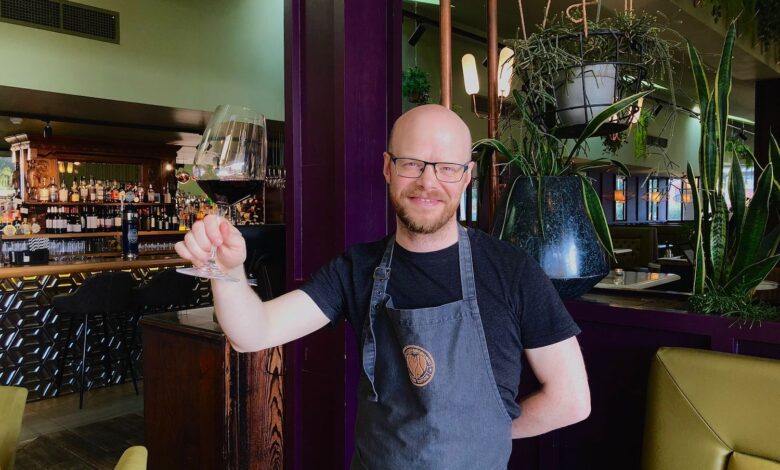 Award-winning foodie mecca Delifonseca Dockside is set to host a series of wine and food tasting evenings in its newly transformed restaurant.
Following a six-figure-sum lockdown expansion, the Brunswick Way space doubled in capacity in order to host more tables, fulfil larger group bookings and to deliver a number of events throughout their calendar year.
On Friday, September 30, the team will kickstart the first of many themed evenings in the planning in partnership with First Drop Wines, who will be on hand to transport guests to Portugal, while they delve into the culinary delights of the Algarve.
The menu, priced at £50 per head, will feature five small plate courses, alongside five accompanying wines chosen especially for the evening, including Salt Cold Fritter, Caldeirada (Portuguese fish stew) and Espetada, which is barbecued beef skewers served with chorizo rice.
Proprietor Candice Fonseca said: "After a long overdue wait due to Covid delays, it's great to finally host events in our new space. It not only allows us to seat twice as many customers, but also give us the opportunity to explore new avenues and give everyone evenings such as these.
"Following a brilliant wine tasting back in April with Cathy Swift from Mentzendorff, we received lots of positive feedback and a real desire for us to make this a regular thing. Over the coming months, we'll take customers on a taste trip around the world with the help of the UK's most renowned wine suppliers, and 'visit' other foodie destinations including Italy and Germany to name a few."
They will fall on the last Friday of each month with the Italian one scheduled for Friday, October 28.
Work began on the expansion of the restaurant space back in 2019, but the project drew to a halt during the pandemic, and it remained closed to the public for 12 months due to government restrictions.
Candice added: "The future is looking much more positive now. We have a fantastic team behind the scenes in our kitchens and these events give them a chance to showcase the best produce available in the most authentic possible way to the area that we are shining a spotlight on."
Founded back in 2007 on a love of fine food and drink, Delifonseca's ethos surrounds enjoying food, creating food and supporting farmers and producers who are equally passionate and particular. It plays home to a licensed food hall, complete with an in-house butcher, Edge & Son, as well as a rapidly expanding corporate outside catering arm.
For more information about the wine and food tasting evening or to book, call 0151 255 0808 or email tom@delifonseca.co.uk