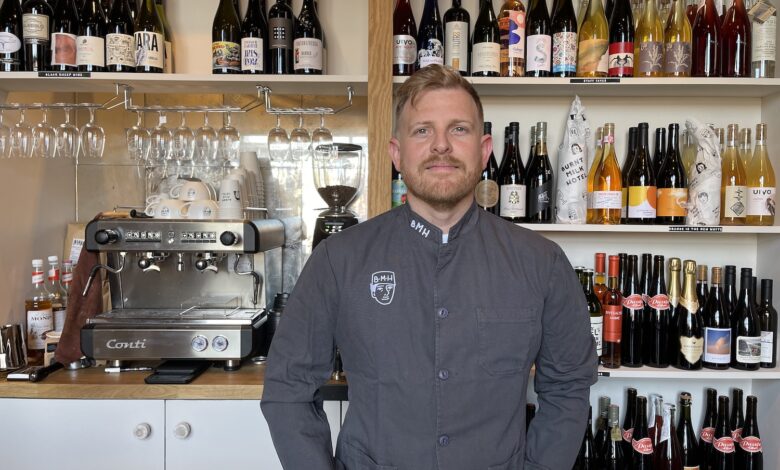 The creative team behind Madre are launching their newest venue, Burnt Milk Hotel, in the dock's Anchor Courtyard on Friday 2 September. What was once rumoured to be a grand old hotel is now an intimate cafe, cocktail bar and wine shop, serving seasonal wine and produce with a playful and wacky narrative. 
Managed by four quirky characters who are thought to be all that's left of its previous venue, including the mysterious sommelier Pauly No Eyes who claims to have a heightened sense of taste, Burnt Milk Hotel is the place to go for great wine, a light lunch with seasonal flavours and an upbeat atmosphere.
Accommodating up to 17 inside along with a small outdoor seating area, the intimate space is filled on a first come first serve basis, offering a bustling atmosphere when it's full. The venue has minimalist styling with Scandi influences and a stunning floral centrepiece designed by Liverpool florist Mary Mary Florals. Visitors can hang out at the bar inside or spill out onto the dock's sunny Anchor Courtyard where its sister brand Madre is also located.
Burnt Milk Hotel will be open from 8am serving up Heart and Graft coffee sourced directly from an all female team in Mexico alongside a selection of freshly made pastries, before moving into the lunch time service with an extensive wine menu, sandwiches and bar snacks, such as creamy Burrata with wild garlic, pesto and pine nuts. On weekends, an eclectic soundtrack of upbeat disco, deep house and hip hop will set the tempo, with guest chefs occasionally invited to offer small plate specials, along with afternoon wine tastings.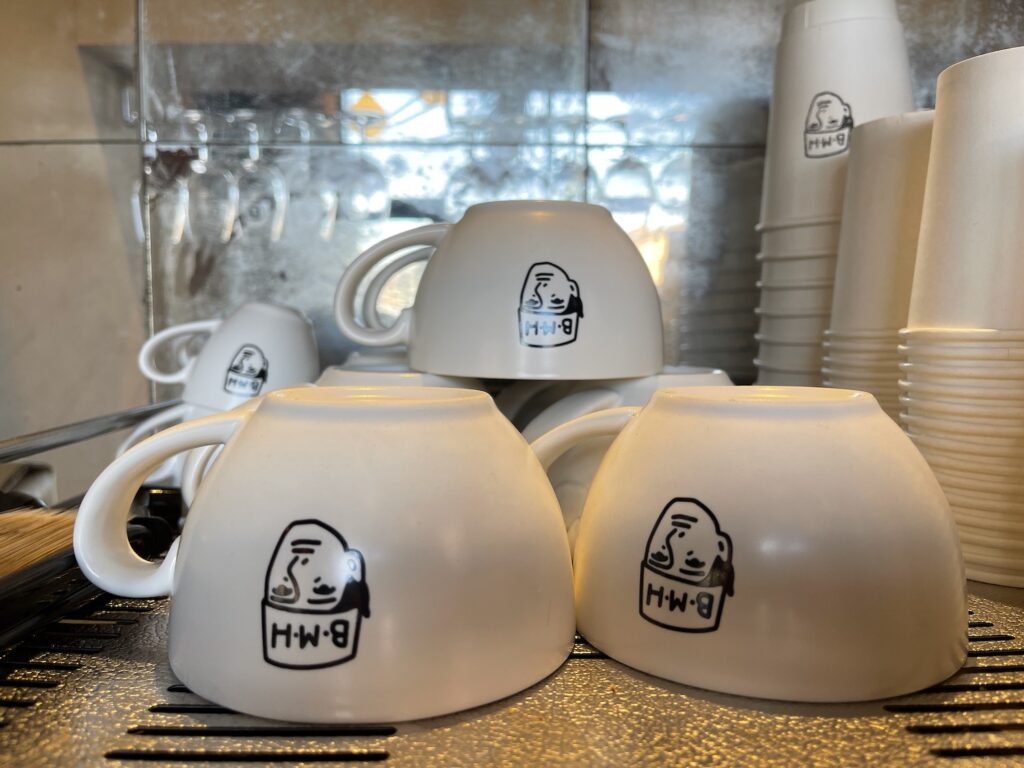 The wine is the star of the show at the bar, sourced from five different suppliers who all pride themselves on being low intervention meaning they are environmentally friendly, with a huge range of organic, natural and classic wines. The wine menu will change regularly and bottles will all be sold at retail price with a corkage fee to drink in, making high quality wine accessible for everyone, ranging from a very reasonable £10 per bottle and corkage, all the way up to the premium end with some rare and unique bottles too.
Rather than the wine being categorised by the region that it's from, they will instead indicate what situation they are best suited for, such as a 'Friend's Dinner Party', 'Chilled Reds' for summer or over the next few months 'Fireplace Reds' to be enjoyed in the Christmas period. An 8-strong cocktail list will also be on offer with unusual ingredients and playful names, plus a wine subscription service set to launch in December, the Burnt Milk Hotel Wine Club, perfect for wine fans looking to try new varieties.
Co-founder Chris Edwards comments, "When the opportunity came up for us to take over the space we knew we couldn't turn it down. Burnt milk has different connotations within different cultures, it can mean prosperity and luck in some or a bad omen in others but essentially it all comes down to making the most of what you've got, and this is reflected in the Burnt Milk Hotel. It may be small, but the wine and produce is the top of its game and we can guarantee a visit to the hotel will leave you with a smile on your face". 
Burnt Milk Hotel will add to the growing diverse mix of independent restaurants already located at the dock, including Lerpwl, Maray, Turncoat and Lunyalita to name a few.
Burnt Milk Hotel is officially opening on Friday 2 September Instagram – @burntmilkhotel