The return of brunch at Constellations marks the comeback of Liverpool's most exciting weekend menu. Want to pair ice cream with bacon and waffles? Are you after a vegan full English? Constellations have got you covered.
After a short summer break, the Baltic Triangle-based hangout is once again serving up the best eggs Benedict and blueberry pancakes in town. An extensive menu of food and drink, the Constellations brunch has all bases covered when it comes to veggie, vegan and meaty options.
With DJs, a sit-in art gallery and a whole host of themed events planned for this year's brunch sitting, Constellations is the place to be for everything from disco music to creative experiences.
A hub of activity this autumn, Constellations is also home to a galaxy of cultural events, community-based workshops and pop-up marketplaces. For brunch with a taste of something different on the side, this is the place to be.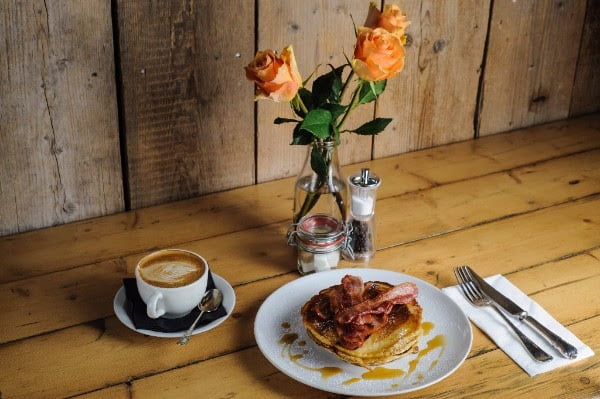 With locally sourced ingredients, Constellations' famous brunch is a celebration of all that Liverpool's culinary scene has to offer.
With their brunch offer featuring inside the Easyjet Magazine and the 2016 Liverpool Cookbook, Constellations are now taking bookings for autumn and winter 2017.
An ideal christmas present, book a table for 10 people or more and receive a free copy of the Liverpool Cookbook.
Michael Carey & Joe Mannion of New Bird said, "We are well aware of the awesome reputation that Constellations gathered for its previous brunch menu. We're thrilled to have the chance to build on, and hopefully enhance, this reputation further."