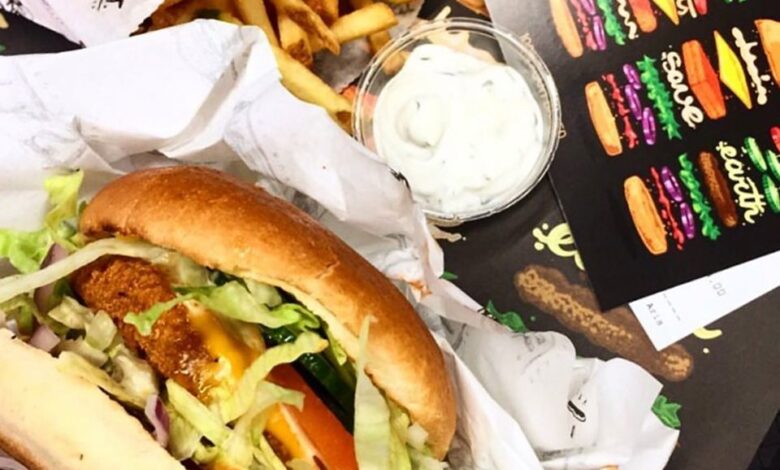 Check out our latest Vegan Guide here – Top 10 Vegan Friendly Spots In Liverpool.
It wasn't that long ago that a vegan meal was fairly difficult to find in Liverpool. However, there seems to have been a shift in recent years with more and more people adopting a meat-free lifestyle and this is being reflected in the restaurants, cafes and kiosks that are opening. It's an exciting time to be a plant-eater and I thought I'd showcase some of the best places to find vegan food in Liverpool.
Down The Hatch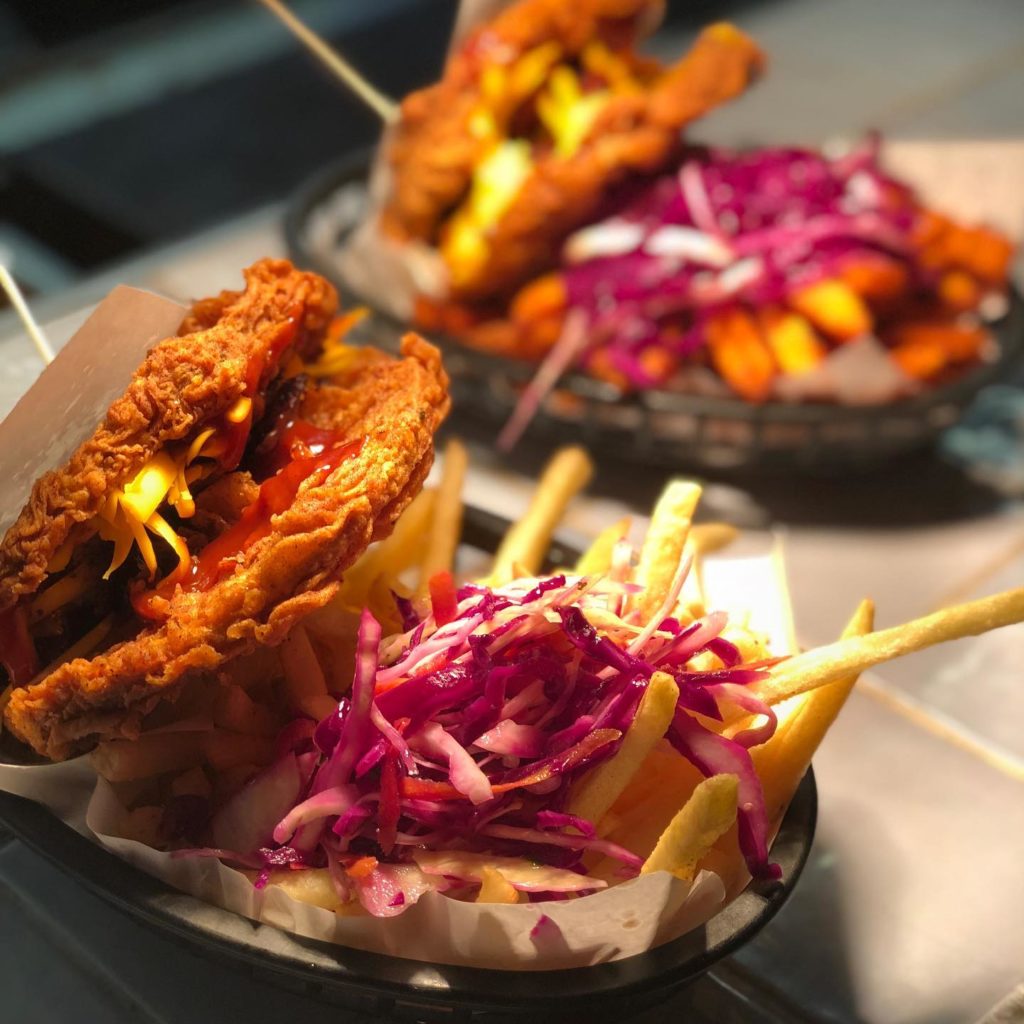 Ok, it may be controversial but we're calling it; Down The Hatch is serving up the best Vegan food in Liverpool at the moment. Depending on your tastes, it may not be for you but Down The Hatch are vegan junk food masters. It's fair to say that DTH started the vegan junk food trend in Liverpool and others have successfully followed suit.
Expect burgers, kebabs, roast dinners and more all served vegan or veggie and the portion sizes are huge! If you're going to try vegan for the first time then DTH is a great place to start.
Read about our visit to Down The Hatch
Yuet Ben
Located just outside of Chinatown, Yuet Ben has been offering up northern Chinese cuisine for nearly 50 years! Although not technically a vegetarian restaurant, Yuet Ben offers a separate vegetarian menu which offers many vegan dishes.
The restaurant itself has a stunning interior and the owners always go out of their way to make customers feel at home.
Food-wise, Yuet Ben has it all- whether you're after a full set meal or just a single dish. I think this particular restaurant is a fantastic option for groups with different dietary requirements- it has something for everyone, whether you eat meat or not.
The Egg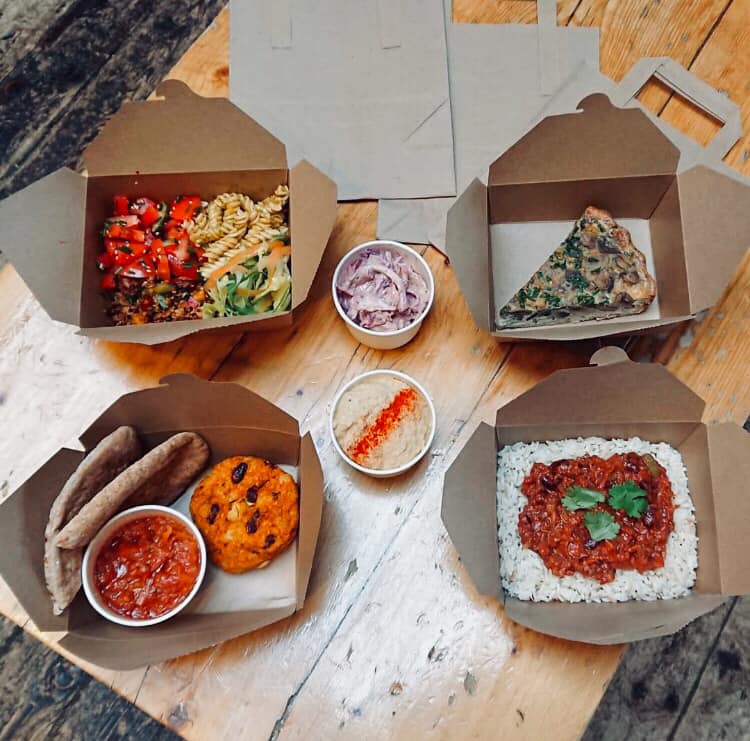 Back before vegan food was trendy, the Egg was one of the only herbivorous hot spots in Liverpool. Based just off Bold Street, this rustic cafe is tucked away behind a mysterious purple door. The café itself is quite a large loft space situated over two levels. The atmosphere is always fantastically relaxed with a real happy hippy vibe. As well as tasty food on the tables, there is also an ever changing array of eye catching artwork on the wall.
The entire menu is vegetarian and quite a large proportion of it's also vegan. Whether you're after something traditional like a full English or a Sunday roast, or something a bit more adventurous like spicy bean burgers, the Egg has something for everyone. My personal favourite is the scrambled tofu.
Sanskruti
One of the newer additions to Liverpool, Sanskruti serves authentic vegetarian and vegan Indian food. Based in the business district, this venue offers a more sophisticated dining experience, within an intimate basement setting.
As well as a whole host of starters, customers can choose from a mix of south Indian, Punjabi and Gujarati dishes- as well as a selection of street food. Those with a sweet tooth will be pleased to know that Sanskruti also offers a range of desserts which includes vegan ice cream.
The Caledonia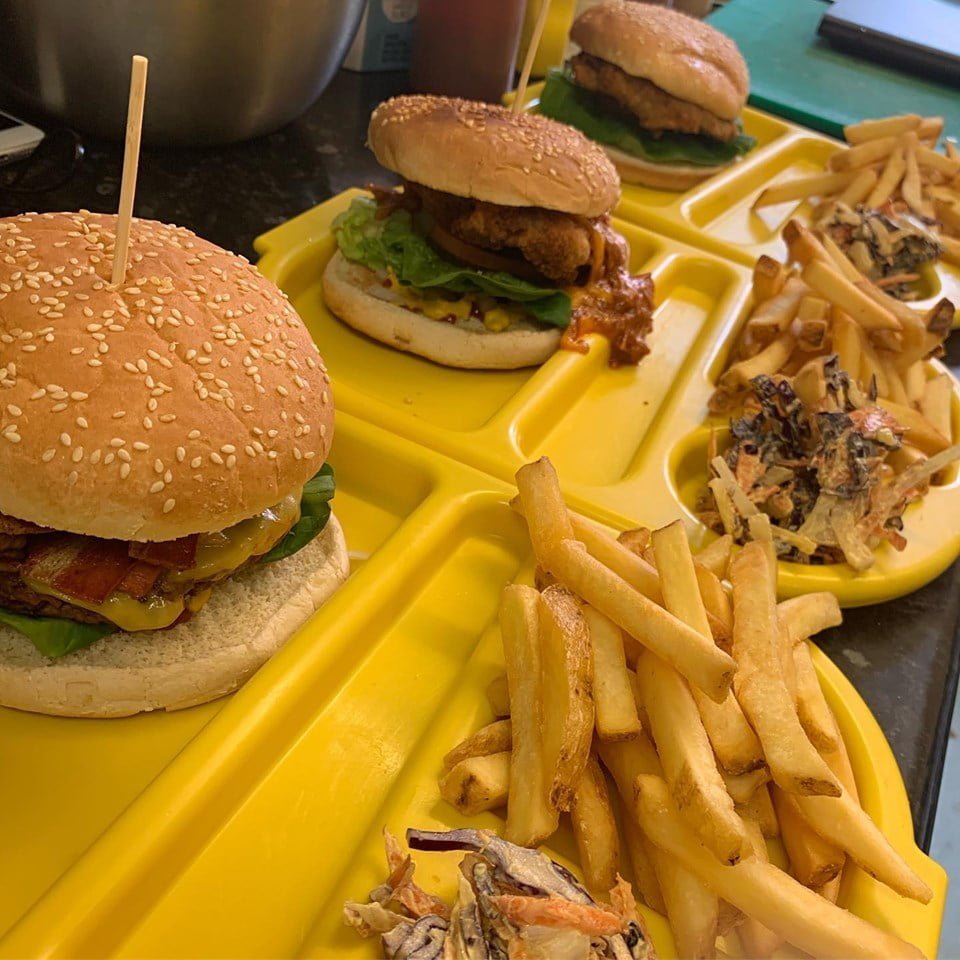 You may not expect a pub to serve vegan food but The Caledonia went fully vegan in 2017 and their menu consists of lovely burgers, hot dogs and a great selection of vegan alcohol which makes it an absolute winner in our eyes.
Meeting House Café
Based in the centre of Liverpool, Meeting House Café offers a complete vegetarian menu which includes both vegan and gluten free options. Situated inside the Liverpool Quaker Meeting House, It's a somewhat smaller venue compared with some of the other additions to this list but just as charming.
The Meeting House Café serves fresh, nutritious and tasty food with options to suit everybody. Whether it's breakfast, lunch or dinner, this café has you covered.
Go Falafal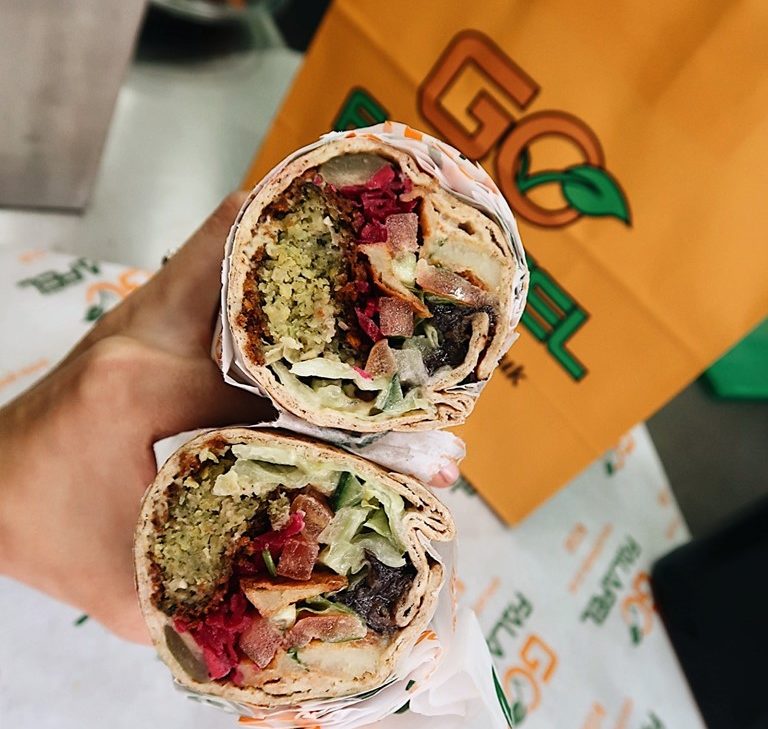 Falafal has become a hugely popular, trendy food over the last few years and Go Falafal has been popular in Manchester for some time now so we're so happy it's opened its doors here in Liverpool. Fresh falafal either in a salad or wrap it's an absolute taste sensation. We've went five times in its opening two weeks and are very much regulars now.
Vegan Friendly Restaurants
I should point out that you don't necessarily have to venture to a designated vegan restaurant in order to enjoy some meat-free food. Thankfully, many mainstream places are now offering a completely separate vegan menu to choose from.
Just some of the best vegan friendly restaurants in Liverpool include, Busaba (Thai), Zizzi (Italian) and Leaf (Mediterranean), Maray and Mowgli (Indian).
These are just some of my personal favourites but there are so many more options out there to choose from- even Weatherspoon's has a vegan menu, this is progress.
Have we missed your favourite off our Vegan Food in Liverpool guide? Let us know in the comments below.
Jamie Lewis