As a city, Liverpool has its fair share of burger joints to leave hungry fans feeling wholly satisfied. But we're significantly less covered when it comes to hot dog options. Admittedly, what we do have is pretty special.  
Now you may be more familiar with Salt Dog Slims as your Saturday night drinking den that brings a touch of New York speakeasy merged with a Berlin cabaret club. Despite the onslaught of new drinking establishments cropping up in town, when it comes to compiling a list of the best bars, this unpretentious bolthole instantly springs to mind.
But what we really love about the folk at this Seel Street hangout is they know the score – yes, we want to work our way through that impressive alcohol menu, but we need to line our stomachs at the same time.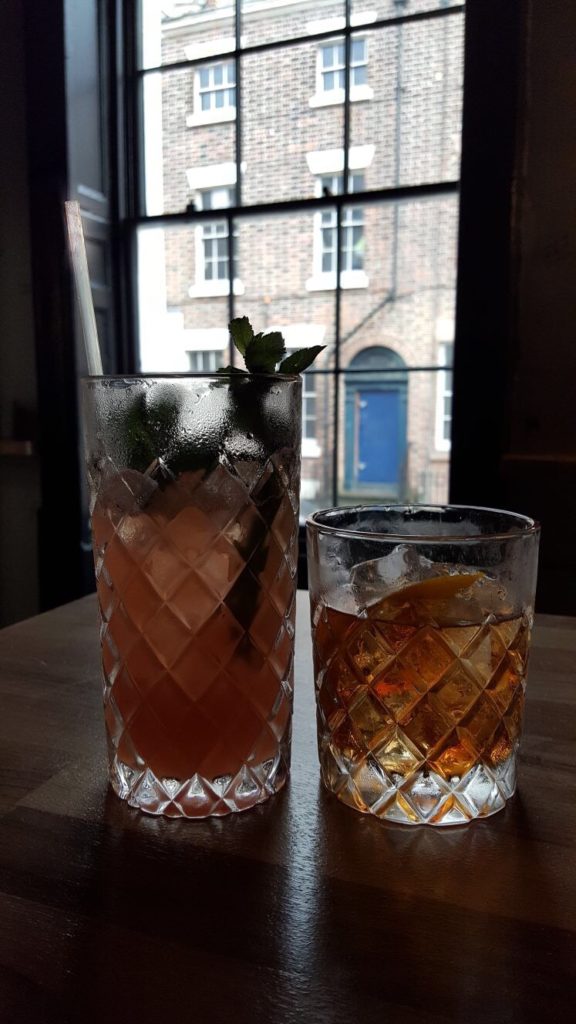 Does the food match the fantastic bar selection? Hell yeah! Specialising in chilli dogs, you'll be hard pressed to pick your favourite from the all-tempting menu. After much deliberation, we settled on the 'Texas BBQ' – a dreamy combo of bacon, pulled pork and BBQ sauce topped with Cajun seasoning, pickle and meat crumb.
And in a nod to their neighbours at Chinatown, the 'Lo Pan' combined the flavours of Sui Mai, Char Sui sauce and fresh chilli on a pork dog. If spice is your thing, we'd definitely recommend ordering for the latter.
The staff were fantastic at talking us through the menu and offered some helpful advice on what alcohol mixes would wash it down nicely. For the regulars, you'll be fully aware that beer flows by the stein at this joint. But the mixologists have not rested on their laurels and composed a fabulous cocktail list.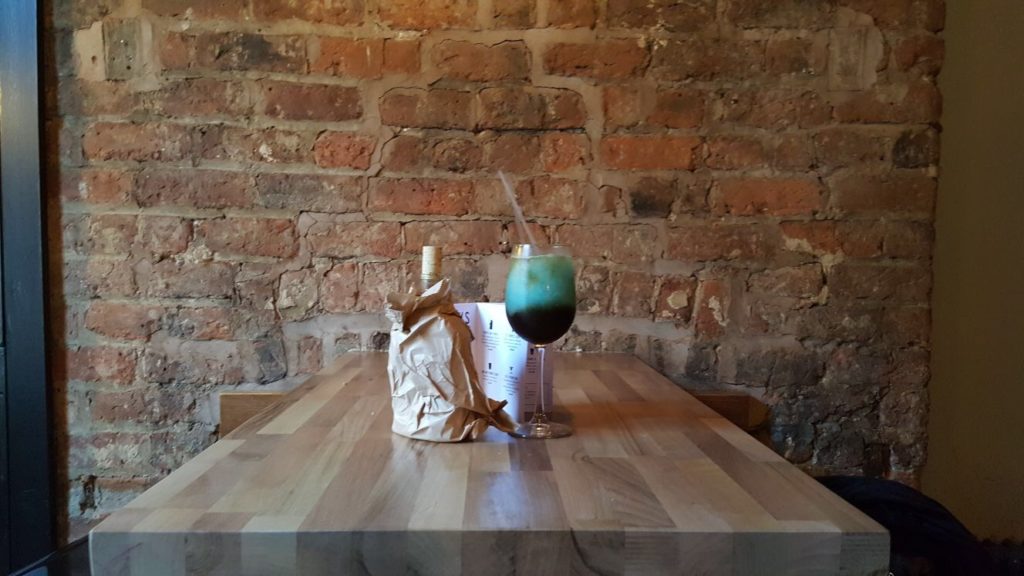 Our favourites? For all the classic gin lovers, it has to be the refreshing Pink Panther. But if you're after something a little different, give the Hobo Punch a try. The presentation might look unappealing in a brown paper bag (a nod to the infamous scouse humour) but the blend of gin, Buckfast and tropical flavours is a real treat. And while you're at it, might as well go for the Castro vs Vader too. A rum based cocktail that lets off a blue hue thanks to a dash of blue liquor.
Following its recent makeover, the popular bar has been transformed into a brighter space with customers free to scribble various messages across the white walls. We're certain it'll soon be filled with graffiti courtesy of its stream of frequent revellers.
Our overall verdict? Salt Dog Slims holds the monopoly over the hot dog market in Liverpool, and for very good reason. This truly is gold standard in the hot dog world. And the cocktails are pretty damn great too!
For more information visit http://www.saltdogslims.com/
Alice Matthews