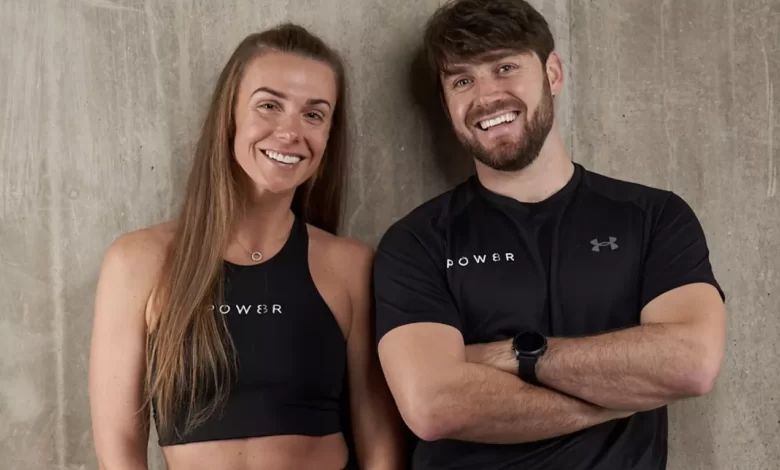 Lifestyle fitness app POW8R is celebrating International Women's Day on Wednesday 8 March 2023 with 50% off all signups on the online app for one day only.
Owners Holly Braithwaite and Callum Webb have supported over 10,000 women across Liverpool and beyond to transform their bodies and change their mindsets, lifestyles and habits to live a healthier and more balanced life.
Both Holly and Callum have been fitness coaches and personal trainers for six years before moving online to build POW8R in 2021.
After spending 14 weeks during lockdown offering free online classes to fundraise for the NHS (they raised over £10,000), the couple went on to create POW8R that's more than just a fitness app, but a way of life.
Having recently given birth to the couple's first baby, Holly knows only too well the toll pregnancy can take on a woman's body, along with the intricacies of pre and post natal exercise.
POW8R is there to support women in every stage of their life; whether that be to focus on their overall health and fitness, lose weight, gain weight after eating disorders, train in the lead up, during and after pregnancy, or find their love of fitness again after taking some time out.
Working on their clients' – both male and female – mental health, fitness levels, strength and ability, both Holly and Callum are passionate about creating a lifestyle with longevity and finding a diet and exercise regime that is sustainable for each individual, rather than a quick fix or a one size fits all approach.
POW8R is having a huge impact on women not only in Liverpool but around the world, with members in over 40 different countries including Australia, Philippines, France, Spain, Germany, Portugal and Jamaica.
With members from 18-60 years of age, POW8R is suitable for all, with over 600 workouts and over 600 recipes available to access at any time.
Holly and Callum also take real-time live workouts four times a week, where users can log on and workout alongside them both. There's also a chat box for live workouts where members can communicate to help with accountability and interaction with other members.
POW8R subscriptions include monthly, quarterly and yearly options. POW8R's International Women's Day discount code is IWD50.
Holly explained: "For International Women's Day, it's really important to Callum and I to give back and celebrate all of the amazing women in the city and beyond. We're offering 50% off sign-ups for one day only so that's half the price of any monthly, quarterly or yearly sign-ups.
"After going through pregnancy, and now being in my post-natal phase, I have more admiration for women and what they go through. Running a business is hard, managing a household is challenging, having children is tough on women, juggling a career and home life is demanding, and we're here to celebrate each and every woman and their different lifestyles – you're all amazing!"