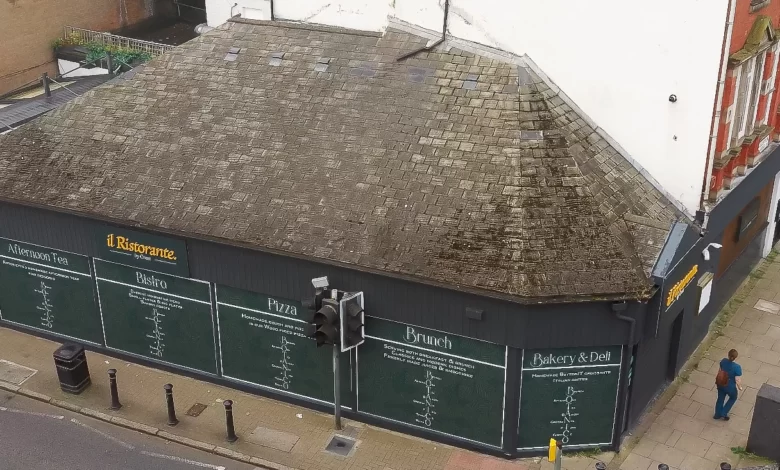 An exciting new eatery is heading to the heart of South Liverpool this October.
Based in Woolton Village, in the former Il Ristorante by Crust site, Botanico will be home to a full brunch menu, an impressive Afternoon Tea and a delicious Bistro evening menu, as well as an all day pizza offering and fresh bakery section where guests can buy homemade breads and pastries that are made in house each day.
Created by the team behind Liverpool's popular Italian Quarter located in the city centre, Botanico will be open everyday from 9am until 9pm serving up its freshly made dishes and desserts.
Father and son duo Donato Cillo and Antonio Cillo are the owners of the Italian Quarter with venues such as Brunchin, Hey Farina, P&D Gran Caffe and Antonietta Cakes and Gelato, creating a bustling hub for Italian delicacies and dishes in the heart of Liverpool since 2010.
Having both worked in the hospitality industry since they were 13 years old, Donato, 48, and Antonio, 24, originally from Potenza in Italy, are passionate about showcasing authentic Italian food to Merseyside and beyond.
Each and every dish, dessert and the produce from the bakery are freshly made in-house every day.
The Afternoon Tea selection is made up of delicious sandwiches from the freshly baked bread and delicate desserts that are handmade and created by the talented team from Antoinetta Bakery with Donato's wife and Antonio's mother, Antoinetta Cillo, creating exquisite bakes for over 20 years.
The bakery will see freshly made croissants, cannolis, pastries, macarons, cakes and breads baked with sourdough, the authentic Italian way, on display to enjoy in the restaurant or available for takeaway.
By day, guests can expect a full brunch menu with everyone's favourite dishes and other creations that have been elevated with a Botanico twist. Pizza will be available from 12pm until close, and a versatile bistro menu will also carry guests through until the evening.
Creating 25 jobs of varying positions, Botanico will have a capacity of 90 in the main restaurant with an additional 30 in the dedicated tea room.
Donato Cillo explained: "Botanico will bring an exciting and fresh approach to this space in Woolton Village, giving guests a venue to visit in couples or groups of friends and family. It's an inclusive venue with something for everyone; from classic brunch dishes, to an all day pizza menu, a delicate and delicious Afternoon Tea as well as a full evening bistro menu with starters and main courses."
Antonio Cillo added: "We'll have a variety of vegan and vegetarian dishes, as well as a fresh bakery section where our guests can take away their favourite loaves, or stock up on home baked pastries. Botanico is a must-visit venue for those who love authentic Italian-inspired cuisine, as well as a wide range of classic favourites."
Follow @botanico.woolton on Instagram for updates.