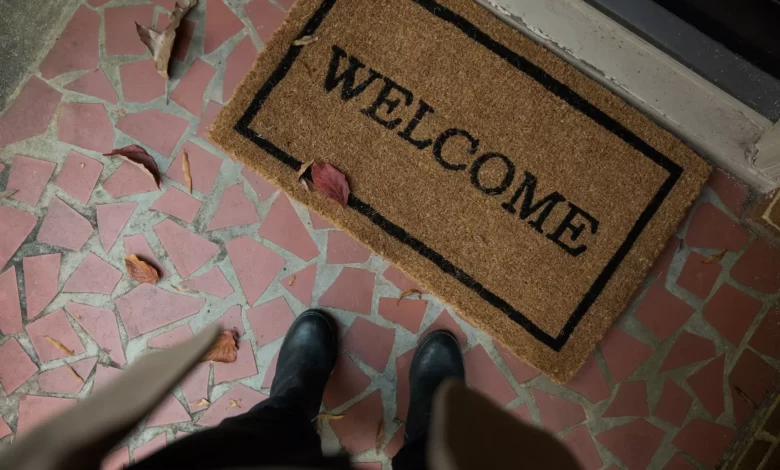 Other
Moving Out Of Your City Centre Flat To A House On The Outskirts Of Liverpool: A Guide
Nowadays, many people are considering moving out of a flat to a house, which can be a major transition that you will need to plan out in advance. For most people, that might be the first time they are going through a move like this one, so it can be challenging and stressful to make sure everything runs smoothly. As Liverpool has been declared a 'property hotspot' in the UK, you may be thinking about moving to a house on the outskirts of this beautiful city. In fact, there are many benefits of moving out of a city centre flat to a house, as you will be able to enjoy fascinating scenery, a nice community, and affordable housing prices. This is why today we have decided to put together a handy guide to help you move to a house in Liverpool.
Consider Your Finances
One of the most important things that you will need to consider is your budget at the moment. Keep in mind that if you want to move to a bigger property, such as a house, you will need to know how to manage your finances successfully. You might need to save more money to be able to maintain a house, as well as a garden, which you might not be used to. There are various things that you will need to invest in, such as a quality vacuum cleaner and additional furniture.
Book A Moving Team In Advance
You will need to think about how you plan on moving all of your furniture and other belongings safely to your new home. It can be helpful to hire a moving company to make the move easier and reduce stress. At Compare My Move, you can look into movers and packers, who offer professional packing and unpacking services as well. You will find a list of some of the best movers and packers in the UK, who will be there to support you every step of the way. To choose the right movers, you can read reviews and feedback from previous customers.
Think About How Long You Will Need To Commute
Another key thing to consider is your daily commute and how that will change once you move out of your city centre flat. It's important to check how busy the new area is likely to be and whether you should leave early in the morning. Be sure to check the public transportation options and consider the best way to get to work every day. If possible, you might want to start working from home, as this will help you avoid commuting a long distance every day.
Research The Local Area
Familiarise yourself with the local area so that you can find out what types of amenities there are nearby. For example, you might want to know if there are supermarkets around your new house, as well as schools if you have kids. Also, it might be worth thinking about what opportunities there might be to stay connected to the community and socialise with others. Check out local clubs and groups, which can help you make new friends in the area and look for local events, that will help you learn about what to expect.
Decide When To Move
Choose a suitable time and day when you will feel most comfortable moving, as you will likely need more than just a couple of hours. During peak times, it's likely that you will experience non-moving traffic while trying to get out of the city centre. In general, it might be best to move in the middle of the month, when not many people will be moving house. Also, Friday is often the most popular day to move, as it means that you will have a whole weekend to unpack. However, if you want to avoid traffic, it's better to choose another day of the week.
Plan The Route You Are Going To Take
Choosing the right date and time is important, but you should also remember to plan the route you are going to take on the day. You may need to do a few rounds to see how busy your new area is likely to be. Also, moving out of a flat means that you might have to take multiple trips up and down the stairs. This can be especially difficult if you are moving heavy furniture, so you will want to be as organised as possible.
Create A Moving Checklist
Checklists can give you a sense of control, so it can be beneficial to use them when planning out your move. You can create a checklist which focuses on each week leading up to moving day and what needs to be done every day to ensure things go as planned. This way, you won't forget any of the important or time-sensitive tasks, that need to be done. It may also be helpful to get a binder, where you can keep all of the paperwork that you will need for the move.
Renovate Your New Home
Although you are likely going to be excited about moving into your new home, you may want to renovate it before you fill it up with all of your things. This will make it easier to get all of the work that you want to do, ensuring you won't trip over furniture that will be in the way. Therefore, it can be a good idea to spend some time renovating your new property a few weeks before it's time to move everyone and everything over there.
Get New Furniture
As you will be coming from a much smaller property, chances are that you won't have enough furniture when moving to a house. So, you may want to look into different options online and in person to find the right items and pieces for your style. You may also be able to get second-hand furniture if you are looking to save some money. In addition, there might be some groups online, where you can get furniture for free. Do some research and get the exact measurements of your new place to ensure it all fits well.
Learn How To Take Care Of Your Garden
Living in a house also means that you will have to take care of your outdoor space and utilise it in the best way possible. If you don't have much experience gardening, you may not know where to begin. So, it can be a good idea to consider the size of your space and what might help you make it more attractive. For example, you may want to get some outdoor furniture, tidy up the lawn, and invest in good outdoor lighting. Soon you might be able to invite your friends over for an outdoor party.
Ask Friends For Help
Finally, remember that you may encounter various setbacks, so things might not always work the way you would like them to. Sometimes, there might be delays or other issues that you will need to deal with. This is why it's best to ask for help, as your friends and family will most likely want to be there for you during this challenging moment. While they might not be particularly excited about all the heavy lifting they might need to do, you can always take them out for lunch or coffee afterwards to thank them for their efforts.