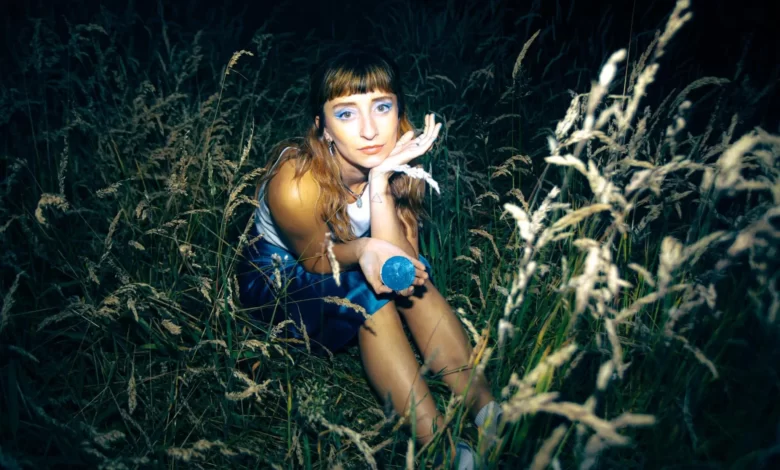 Ethereal alternative pop artist, Martha Goddard is back with another fresh single called Voices. The single (released on 30 August) impressively debuted on BBC Radio 1. Martha's musical catalogue so far shows her distinctive take on the genre, with Voices following in its footsteps.
Voices has drawn inspiration from artists such as Caroline Polachek, Kate Bush and Saron Van Etten. These influences can be heard within different parts of the track, from the effective use of backing vocals for haunting ambience, to the tonal spectrum being filled with electronic textures.
Voices begins as a Synthwave styled track with glistening synthesised sounds rolling in and out of the view, all of which brilliantly brings a unique aesthetic to her already impressive single. It is instantly otherworldly with the deep bass and sparkling leads, mixed with Martha's shimmering backing vocals. As the verse begins, the instrumentals refine to make room for the vocals whilst maintaining its driven feel.
The unpredicted shift in intensity from verse to chorus is intriguing as it creates an emotional complexity that is perfectly crafted. It sets the tone for the gospel-esque vocals similar to that of Lana Del Ray, and Ellie Rowsell from Wolf Alice. The haunting chorus suits the topic of the song of being trapped under someone's spell and wanting to find your own voice.
To conclude the story, the field of sounds is filled with drifting backing vocals that increase the intensity, until they all cut out to isolate the lead vocals with the subtle choir backing. A fitting finish to an excellently made track.
Martha isn't shy to step out of the usual pop comfort zone and excellently puts her own twist on the genre. Each song so far has a standalone style with hints of familiarity, expanding her stylistic palette. We lo forward to hearing what else she has to offer.
Following the release of Voices, Martha has announced the following upcoming live dates:
7 September – Liverpool The Cavern – Gustaffson Support
22 September – Manchester Tin Hat – Gustaffson Support
28 September – Liverpool – Evol Showcase
29 September – Chester – Evol Showcase
30 September – Stockton – Gathering Sound Festival
For updates on new music and live performances, please follow Martha Goddard on Instagram and Twitter/X.
Bradley Roberts