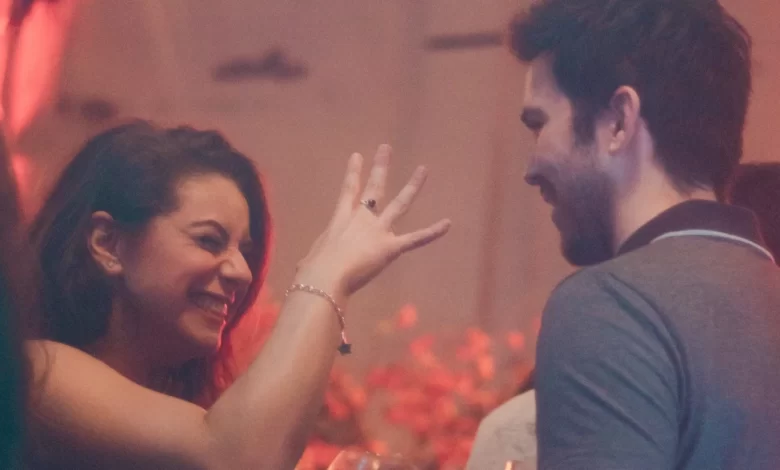 With Eurovision getting ever closer, the city is now ready for two incredible weeks in Liverpool, taking the world all the way to the grand final on Saturday 13 May. 
Liverpool is famous for its wonderfully diverse and vibrant nightlife, with much of the city's economy built upon its hospitality scene. This includes world-class festivals, club nights and live music, through to a kaleidoscopic range of events which all form the city's rich tapestry from dusk till dawn. Going out, celebrating and partying is woven into the DNA.
And for Eurovision this is blooming into life in an even more spectacular way, with special parties, events and get togethers taking place from May 1st onwards – from dating nights and quiz shows to bingo and festivals. Liverpool is all set for its two biggest weeks of fun ever.
Here's a guide for some lovely highlights coming up.
Bored Of Dating Apps Eurovision Special: Friday 5 May (from 7.30pm)
Bored of Dating Apps – or BODA (feature image) as it's affectionately known by regulars – is all about traditional face-to-face dating set in a relaxed social get together, recently reaching its 1st birthday. At Jess Evans' night there's no pressure to mingle and chat, but that's exactly what everyone does; some guests come in groups of singles but many come on their own, drawn to something new happening in Liverpool and rejecting the culture of dating apps. And now with Eurovision coming to Liverpool, the team figured it's only right to welcome every person (who's single, obviously!) coming from all around Europe to join together for the biggest singles party Europe has ever seen. 
LEAF – 65-67 Bold St, Liverpool, L1 4EZ – Tickets and info www.thisisleaf.co.uk 
Xpresia Festival: Sunday 7 – Tuesday 9 May (various times)
Xpresia Festival is a unique and free-to-attend festival concept that brings together different forms of both electronic and performing arts within a carefully curated three-day programme, celebrating culture, unity, and creative freedom of expression. Across three days – Sunday 7, Monday 8 and Tuesday 9 May – over 30 Ukrainian and UK artists will showcase their work to the city and world beyond. Artists and collaborators include Stas Koroliov, Zetetics, UKRAINE PRIDE, Zbaraski and Krapka;Koma. Taking place in the thriving development area of the Ten Streets, Xpresia will happen across some of Liverpool's best independent arts and music venues; The Invisible Wind Factory (Hall, Substation & Garden), Meraki, and Quarry.
Invisible Wind Factory and Substation, 3 Regent Rd, Liverpool, L3 7DS
Meraki, 3 Dickson St, Liverpool, L3 7EB
Quarry, 17 Love Ln, Liverpool L3 7DD
Tickets and info at https://xpresiafestival.com 
Bongo's Bingo Eurovision Special: Friday May 12 (6pm onwards)
The bingo rave phenomenon Bongo's Bingo proudly started in Liverpool in 2015 and is now all over the UK. Two previous UK Eurovision winners are performing live at CONTENT, a day before the big final itself. Jonny Bongo and the team will be welcoming an exclusive Liverpool weekend performance from The Fizz – previously known as Buck's Fizz – with Katrina formerly of Katrina & The Waves starring too, in an all out Bongo's Bingo-inspired party of maximum confetti, colour and chaos as the world's eyes fall upon the city. There are two further Bongo's Bingo shows during the Eurovision build up, on Friday 5 and Saturday 6 May. 
CONTENT, Cains Brewery Village, Stanhope St, Liverpool, L8 5XJ – www.bongosbingo.co.uk 
Tempest On Tithebarn's Eurovision Quiz Night: Monday 8 May (from 6pm)
Tempest's weekly quiz night has been drawing in players from across the city to test their mental mettle for some time now. And for Eurovision, they have got two themed specials coming up. This is the chance to get familiar with all things musical, glittery and fun with special rounds dedicated to all things Eurovision. £2 to enter with £100 up for grabs as the main prize.
Tempest on Tithebarn, 12 Tithebarn St, Liverpool, L2 2DT – Tickets and info www.tempestontithebarn.co.uk