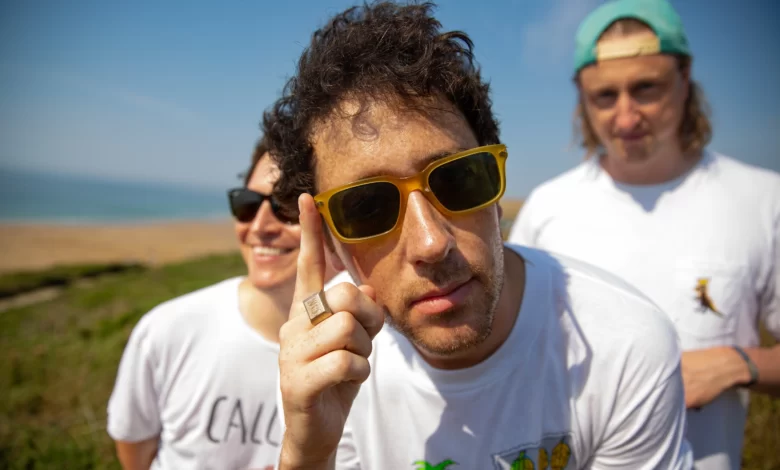 Music
Iconic Liverpool Arts Club To Re-open This Week With Merseyside Favourites The Wombats 
Liverpool's historic live music venue the Arts Club in Liverpool's city centre will once again open its doors kickstarting this weekend with two intimate homecoming shows from local favourites The Wombats, who have been confirmed as part of the celebrations. 
Arts Club at 90 Seel Street in the city centre, will welcome The Wombats for two dates on Friday 15 and Saturday 16 September 2023, with a full new programme of live music now poised to head back to the East Village haunt. 
The Arts Club history spans back to 1814 when it served as the Royal Institute of Arts & Literature being granted Royal Charter in 1821, at that time one of the only Arts Institutes outside of London. Charles Dickens himself even lectured here during his time in Liverpool. Over the years the building has been a series of venues from Barfly, through to the Masque and most recently Arts Club, the venue mysteriously closed earlier this year leaving the city without one of its most loved live music venues. 
The new version of Liverpool's Arts Club will be operated by Tokyo Industries, the Manchester-based team behind Gorilla, The Deaf Institute and Factory251 as well The Welly in Hull, Riverside and Digital in Newcastle and most recently Zumhof in Birmingham. 
The Arts Club will reopen with 3 great live stages (the theatre space at 550 capacity, the treehouse at 450 capacity and a new embryo stage at 100 capacity). There will be full in-house production, full screen LED Video, 4am club nights and a daytime events programme. Local live promoter Revo from EVOL Promotions will be holding the diary and are keen to hear from any interested bands, DJs or club promoters for bookings & hires at: [email protected] or DM on Instagram @artsclubliverpool.
Aaron Mellor, founder and managing director of Tokyo Industries commented: "Venues like the Arts Club are fundamental to a city's cultural tapestry, without these grassroots music venues we don't have the next emerging talent. It's vital we keep these venues alive. 
"Liverpool has a deep history in music and Liverpool needs to support and push its creative industries."
Aaron Mellor continues: "Venue-wise, we are preserving a lot of the building's original character, whilst adding improved light and sound, better flow and circulation. We will have a mix of big-name bookings and regular club nights. We are looking forward to a launch weekend with local hero's THE WOMBATS – the band can't wait to perform in front of their home crowd!"
Liverpool favourites The Wombats' outstanding longevity is built upon punchy, danceable guitar tunes, prolific touring and indie anthems. In 2023, the Liverpool trio have never been bigger, with their recent success buoyed by their first number one album 'Fix Yourself, Not The World.' 
The viral success of Oliver Nelson's remix of their 2015 hit 'Greek Tragedy' on TikTok has enraptured a whole new generation of fans, a feat they've managed to continually repeat since their 2007 debut 'A Guide To Love, Loss & Desperation!
With have an immense arsenal of bangers at their disposal – including 'Greek Tragedy', 'Backfire at the Disco', and 'Moving to New York' – The Wombats are pulling in bigger audiences than ever before and have just completed a hugely successful festival season throughout the UK and Europe.
Tickets for The Wombats at Arts Club, Liverpool are now from the venues website: www.Arts-Club-Liverpool.com.
This event is 18 and over. Any ticket holder unable to present valid identification indicating that they are at least 18 years of age will not be admitted to this event, and will not be eligible for a refund.