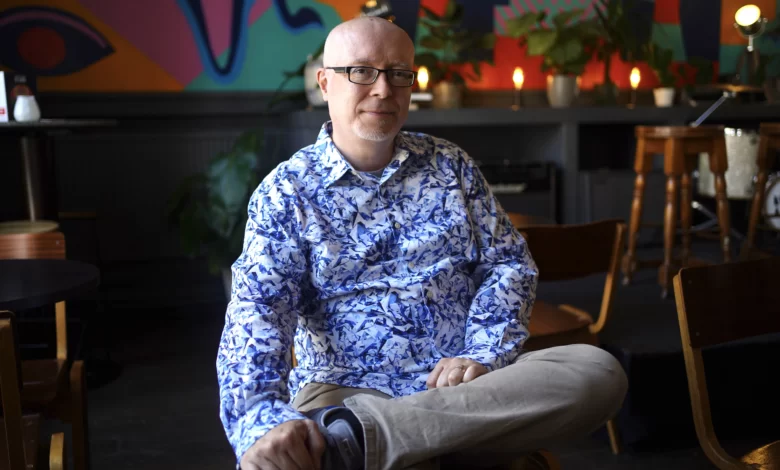 Arts Bar Hope Street has had multiple exhibitions in 2023, but this month marks the first visual arts events at their newer location, Arts Bar Baltic. We spoke with their Curator, Laura McCann, to understand why they chose this moment to launch events simultaneously at both locations.
"Arts Bar has always strived to be inclusive and we always planned to hold an exhibition in the lead up to Pride, but I wanted to make it absolutely clear that both venues are supporting this incredibly important annual event."
The Hope Street Bar will host a collaborative exhibition entitled Pride in Hope, showcasing a diverse range of works by queer artists. One of the featured creatives, Anthony O'Connell (pictured above), draws inspiration from religious iconography but instead of traditional depictions of saints and relics, his art pays tribute to figures who have had personal meaning to him.
Antony emphasises, the pieces aren't created to offend, "I actually want them to force conversations about the belief systems that the queer community have often been excluded from and condemned by". He went on to say, "I've displayed work in churches before now and the Arts Bar location on Hope Street, between the two cathedrals, seems like the perfect setting to extend those discussions via my art."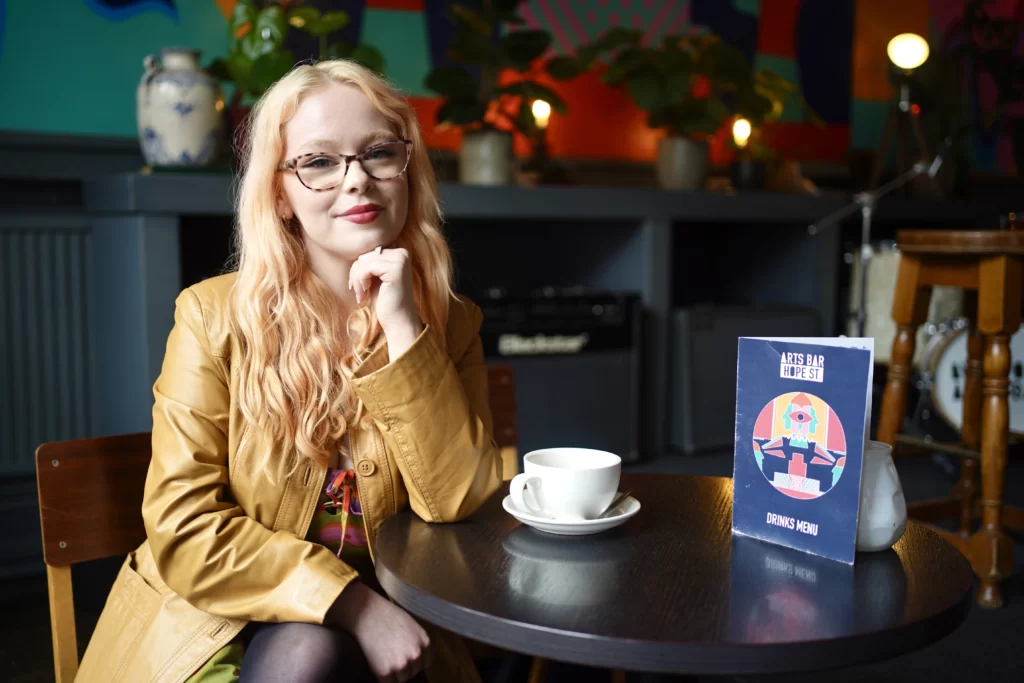 Seirian Williams, the designer of the posters for both Arts Bar Pride events, recently graduated from Hope University. Seirian aspires for this exhibition to be the first of many public events showcasing her diverse portfolio, which includes short animations, delicate illustrations and bold 3D installations. She explains that the imagery on the posters was derived from "researching into queer art history and studying the work of all the artists involved to capture the spirit of the various themes."
Two more artists, Tasty Jazz and Severus Heyn (aka @queerartisan), who have previously exhibited at the same venue, will also showcase their work. Additionally, all participating artists have committed to donating 10% of any sales to Sahir House—an organisation with a long-standing commitment to the LGBTQ+ community, particularly individuals living with HIV.
Sahir House's Shereen Cowley said, "Arts Bar's Pride Exhibition is a fantastic initiative. Sahir House supports LGBTQIA+ people as well as children and adults living with HIV, people seeking asylum and also our friends in the Trans /non gender conforming community. Whilst Merseyside is renowned for being friendly and welcoming, there's still so much work to be done to draw attention and awareness to
the LGBTQIA+ community. Funding is scarce and we need all the help and we need all the donations possible to continue to operate our vital support services, so we're really delighted to be involved in this event".
The curator Laura told us how inclusivity and interaction became a vital element to the Baltic display, "Unlike the flagship venue, The Baltic bar doesn't benefit from lots of natural light, so a lot of careful consideration was taken when planning what would work best in that space". As Laura went on to say, "I've been working the artist Paul Curtis who painted his famous wings on Jamaica Street just around the corner from the venue, so I wondered if there was an opportunity to commission something interactive that would create a similar kind of buzz."
The details of the Baltic installation is still a mystery but local mosaic artist, @titsupartistliverpool, (already known for her handy work at the nearby Ukrainian Peace Garden), has been seen heading in and out of the venue, sparking rumours that whatever is in store will be covered in her signature brightly coloured tiles. When asked for more details Laura said, "all will be revealed soon but we're hoping it will make a Splash, and that's a big clue."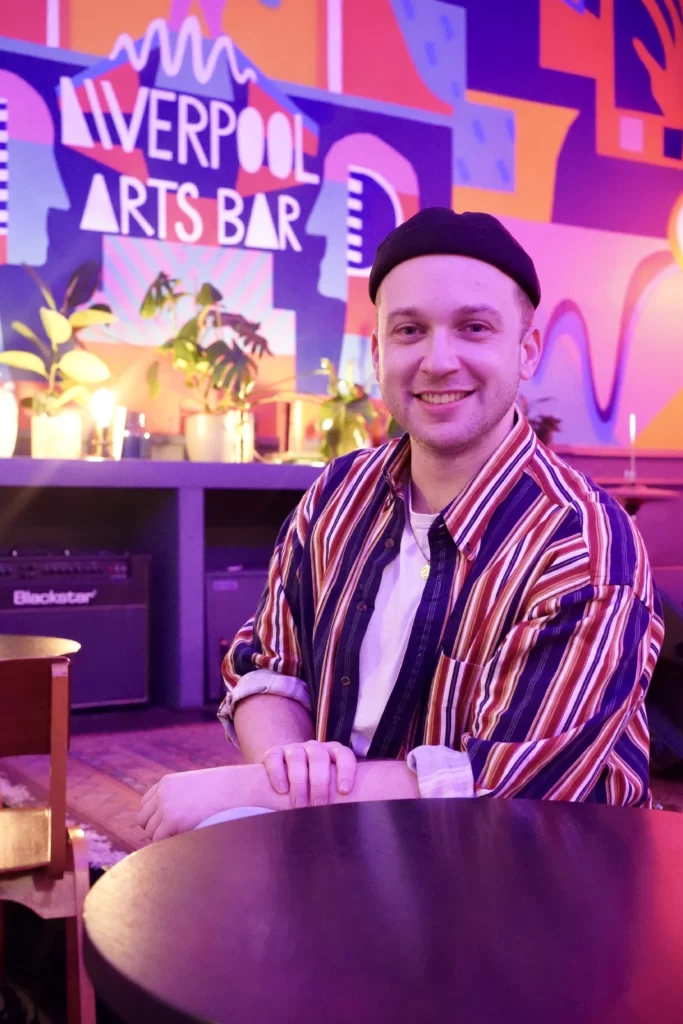 Both exhibitions will open at 12 noon on the 21 July. Pride in Hope will run daily from 12-6pm throughout the weekend until Sunday 23 July.
The Baltic's installation, Dip into Pride will be accessible daily from 9am-6pm on Saturday the 22 until Sunday the 30 July. Entry is free, although donations to Sahir House are welcomed.
Visitors who tag the exhibition on social media after visiting one venue will receive a 10% discount on their first drink when they visit the second venue.
For more information about all the artists and all their social media links, please go to lauramccannphotos.com