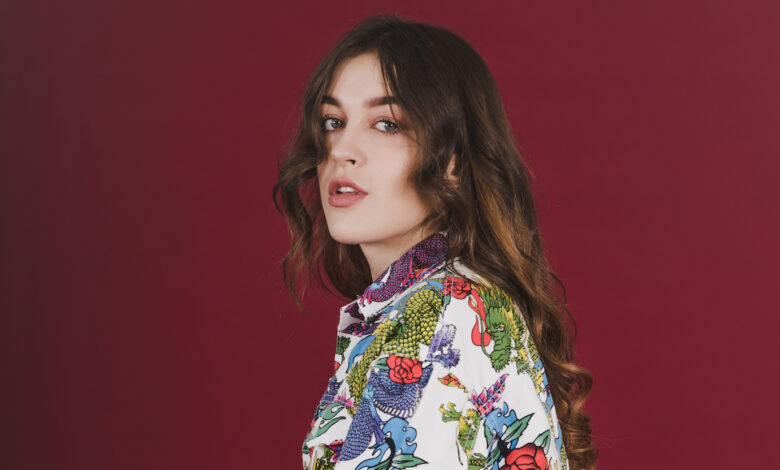 Sad Songs is the latest single from Liverpool's Katy Alex and will form part of her upcoming debut EP, Glow, which is set to be released on 13 July.
Sad Songs follows Katy's critically acclaimed previous single, Glow, and is another collaboration with her familiar producer Alex Quinn. Katy Alex is a Liverpool based artist, recently moving past the worthy milestone of 250,000 Spotify listeners while remaining with an independent label, Immersive Records. Alex has been fully immersed in the thriving Liverpool music scene, appearing on the main stage of Liverpool Sound City and Liverpool Pride, making her a familiar face amongst the city's music fans.
Alex is no stranger to radio exposure as she has recently received support on BBC platforms, with multiple plays on Radio One and an appearance on 6 Music, as well as popular stations like Capital and Kiss FM.
Sad Songs is extremely current, it would not sound out of place next to other influential female soloists like Mabel or Halsey in a top 40 hit list, battling it out for top places. Like these artists, Alex's latest track is the work of a confident young female artist invoking personal memories, in this case the playful and frustrating, flirty back and forth with a previous guy who, in the words of Alex, got "under my skin at a time when I was more than happy being single". Sad Songs brings listeners into her world while also letting herself and us let loose and enjoy the easy pulsing synth beats.
Songwriting as personal therapy is nothing new, right now Drake's recent album Honestly, Nevermind seems to lean into Drake's familiar tortured psyche and while the synthy house style is a welcome change of pace for the Candian artist, listening to Drake's neurotic mumbling can drag the mood down. In a stylistic comparison, Sad Songs is uplifting and liberating. It suits the beginning of the night, the time of pre-drinks and anticipation for a night out with your girls, rather than the end of the night when you need time to brood. For Alex,  "…writing Sad Songs to extract the anger and annoyance in that moment helped me start to heal in a way" and it is exciting to think where the Liverpudlian artist can go next.
Stream Katy Alex's Sad Songs on all major streaming platforms now.
Follow Katy Alex on Instagram and Twitter for updates.
Racheal Hankin