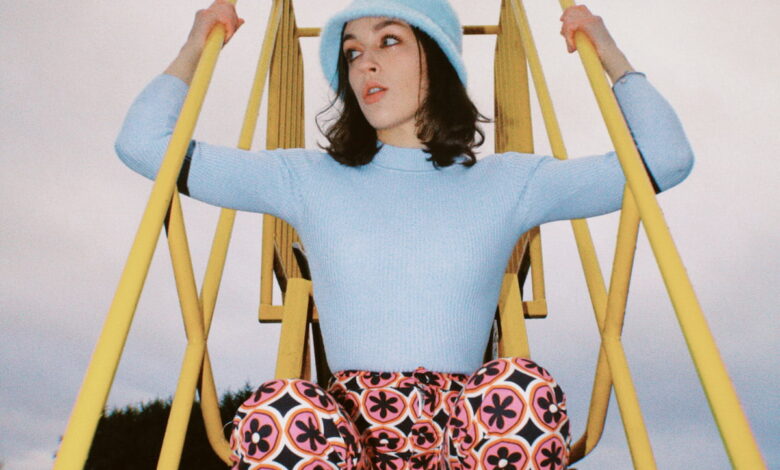 Kicking off the new year in style, Katy Alex has released her latest single Glow, a tale of self empowerment and determination.
Written at a time when Alex was feeling lost in her musical journey, Glow explores themes of self expression and authenticity as well as helplessness.
It is a real mixture of emotions and goes to show how versatile she is as a writer. In the past her songs have been labelled as 'Bubblegum Pop' but through Glow she moves more towards the electronic genre with guest rapper Kingdom providing an unexpected twist to the track. Her lyrical maturity and her signature velvety tone is a welcome gift to your senses.
Katy had a very successful and (and busy!) 2021 with performances at Liverpool's Sound City Festival, as well as supporting Red Rum Club at Florrie Fest.
Katy also released a six-track demo EP exclusively on SoundCloud, released two dance songs via Immersive Records and D4D4NCE respectively.
Past releases from Katy Alex have been featured on Spotify UK's New Music Friday UK playlist twice, played on BBC Radio One, BBC 6 Music, Capital FM & Kiss FM to name a few!
Katy rounded off 2021 by signing her first record & publishing deal, modelling for Liverpool Football Club and was shortlisted for the BBC Introducing Live Lounge.
Katy's co-writes and top lines have already gathered just short of 5 million streams and it's safe to say she really is a rising talent within the already vibrant Liverpool music scene.
Glow is most definitely a triumph of a song for Katy. She consistently shows why she is one of the most promising emerging artists coming out of the city and I'm excited to see where this year takes her.
If her achievements in 2021 are anything to go by, 2022 could be her best year yet.
Helen Maw