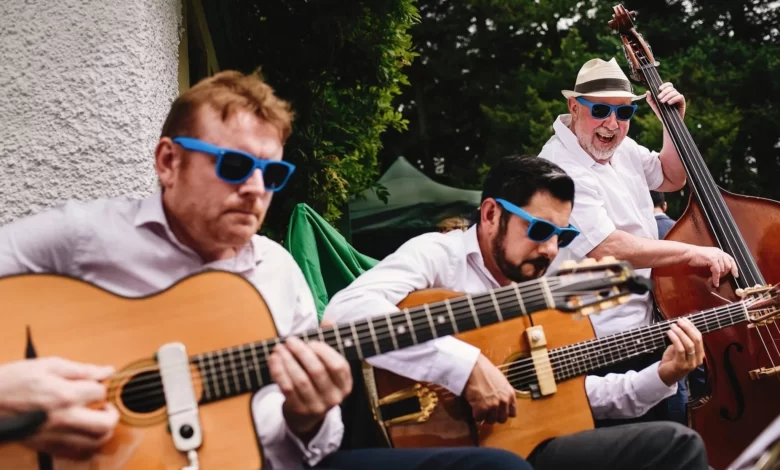 Music
Jazz Saturdays Back At Ma Boyle's Alehouse & Eatery
Liverpool institution Ma Boyle's Alehouse & Eatery and longstanding jazz promoters Parrjazz are proud to announce Jazz Saturdays is back from this weekend.
The weekly regular has had a much-needed winter break and returns on Saturday 21 January with a brand-new run of intimate shows at the iconic maritime venue – its subterrain and off-circuit setting has made Ma Boyle's the perfect home for jazz in Liverpool. As a weekly event, 2023 marks 8 years of Jazz Saturdays at Ma Boyle's making it the longest running weekly jazz night in the city.
Jazz Saturdays is all about bringing some of the region's finest performers to Ma Boyle's and special guests from further away. The partnership continues to introduce a vibrantly kaleidoscopic range of jazz sounds to the city, always infused with and inspired by the magic of New Orleans and Brazilian beats to the simmering back streets of Paris. A vibrant spectrum of innovators, stars and collectives make Saturday nights their own at Ma Boyle's, curated and programmed by Parrjazz to enrapture guests each weekend. And as always, all shows are free to attend.
Ma Boyle's founder Iain Hoskins says: "Now the winter is over, we're feeling very proud to be welcoming Parrjazz Jazz Saturdays crew back to Ma Boyle's from this weekend. Together we've got some very special guests who will soundtracking each Saturday in our intimate little hideaway. It's great to continue working with Parrjazz as we are creating something special here and celebrating all things jazz."
Don't forget all Jazz Saturdays events are completely free and start at 8.30pm – tables can be reserved here: www.maboyles.co.uk.