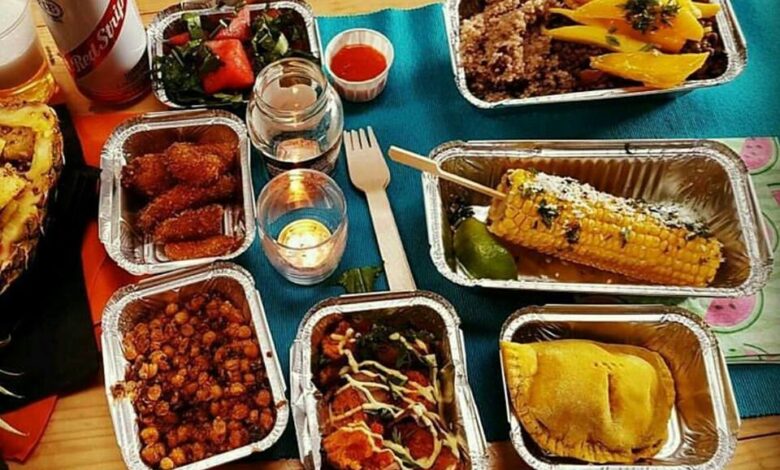 On his collection, my culinary co-conspirator enquired about what type of food we were lucky enough to be sampling that evening; "Ital" I replied, to which he waspishly quipped that he had already lunched on Pasta Con Le Sarde a Mare only a few hours earlier. And this is the very point. He, along with many others I discussed this, my latest assignment with, lazily assumed that "ItalFresh" was yet another new Liverpool Italian restaurant. And how boringly wrong they were in their totally false assumption.
Ital is a philosophy which seeks balance and the promotion of levity – vitality – the life energy. Rastafarians habituating the Jamaican hills ate what grew from the earth locally. This is what they termed Ital. These locally sourced foods were perceived as being of a higher vibration, good for both the body and the soul. By the same token, processed meats and foods embody a low-vibration, which is detrimental to your vitality when consumed. Therefore, Ital is concerned with vibration: the higher the vibration, the better it is for you.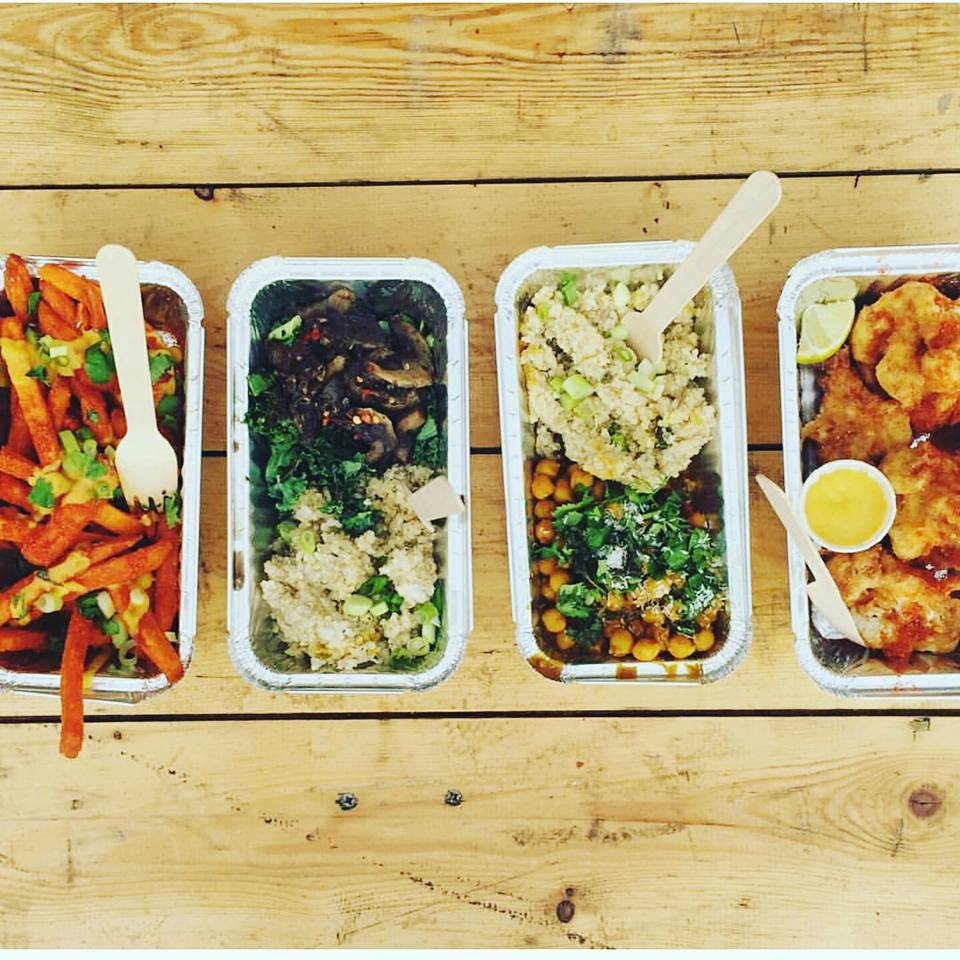 From their initial beginnings out of a van, ItalFresh's pop-up kitchen is now firmly housed in District, and to these eyes it really is the perfect venue of what co-owners Poppy and Dan are trying to create. Low lighting, cool dub on the decks, these all important high vibes are engineered to perfectly complement the food that is on offer. ItalFresh was my first venture into Veganism, and, going on this experience, it certainly won't be my last. We asked Hannah, who was our hostess for the evening, what dishes would highlight the philosophy of ItalFresh. After consulting with Dan, our initiation was quickly under way. Within 15 minutes she had returned with a selection of dishes: a Livity Bowl, and smaller dishes of Mango Curry Peas, Cauli Wings, Kingston Fries, and Cocunut Quinoa n Peas. And what a revelation!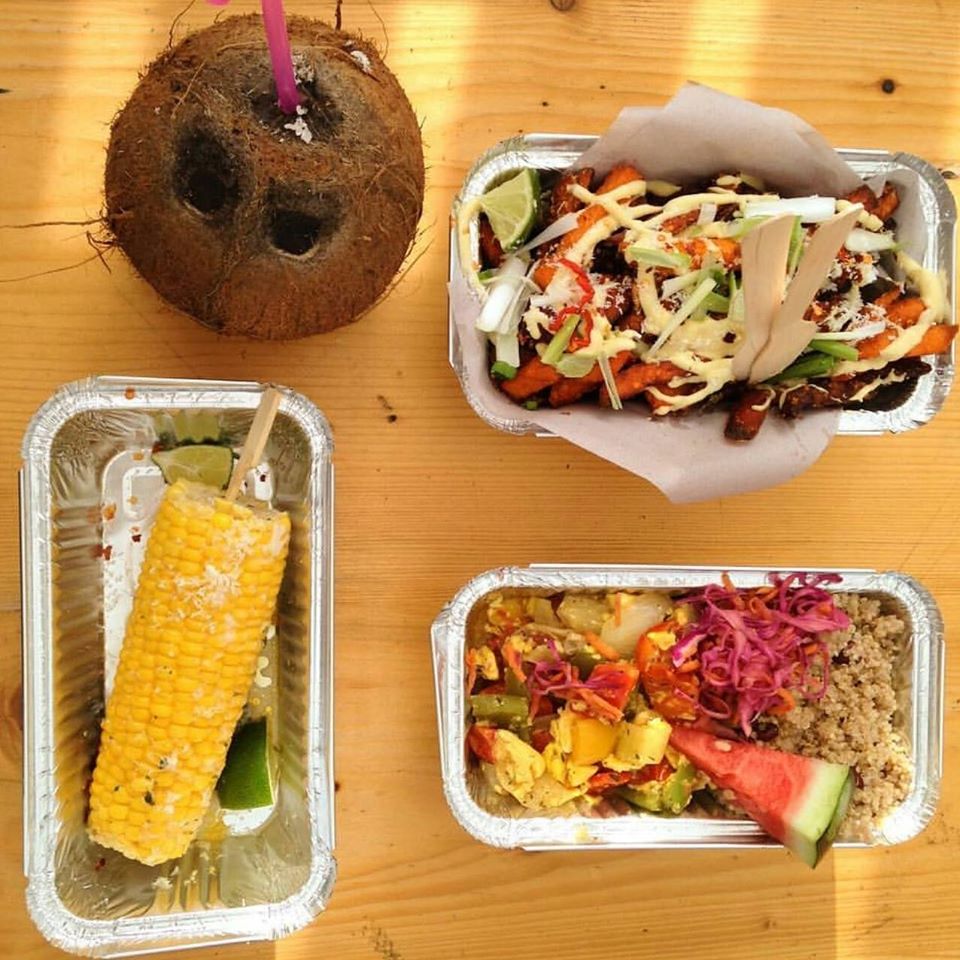 Freshness and combinations are the key words here. The aptly named Livity Bowl contained spinach, avocado, diced sweet potato, plantain which was topped with mixed seeds in a refreshing balsamic mango dressing. All beautifully prepared and enticing to the palette.  I had never had plantain before, and I certainly aim to make up for this ignorant oversight in the future. Both flavoursome and substantial. The Kingston Fries – sweet potato loaded with spring onion with a lime and jerk mango sauce were utterly delightful, light and fresh. But for me, the Cauli Wings were the stand-out dish amongst the otherwise excellent. They had been triple dipped in ginger beer batter which left a loving ginger-hinted blush around the inside of one's mouth. The jerk mango mayo that accompanied it acted to sensually cleanse this gentle heat. The desert of chocolate topped plantains rounded off our meal in an appropriately soothing manner. As my eating partner sagely observed, the dishes were all perfectly considered and balanced, something Dan had surely had in mind during his selection process.
And that is what ItalFresh is all about – to cleanse and restore some sort of equilibrium. Its food, lovingly locally sourced and prepared, coupled with the atmosphere of the venue, provides an almost spiritual dimension to the eating experience. It is an antidote to the stresses of modern life. Go there and you will quickly feel totally at ease, relaxed, even attuned. Dan, Poppy and the rest of their team are clearly offering a different food experience to what is generally elsewhere on offer. And they should be highly commended for it. But what makes ItalFresh so bloody good is the utterly correct humane intentions that drive their culinary and philosophical manifesto. It has a certain cultural and spiritual uniqueness about it. Italfresh offers food for both the body and the soul, and does so most agreeably. Good vibrations, Rasta style.
ItalFresh, 61 New Bird Street, Liverpool, L1 0BW
For more info visit the ItalFresh website here. 
Steve Kinrade