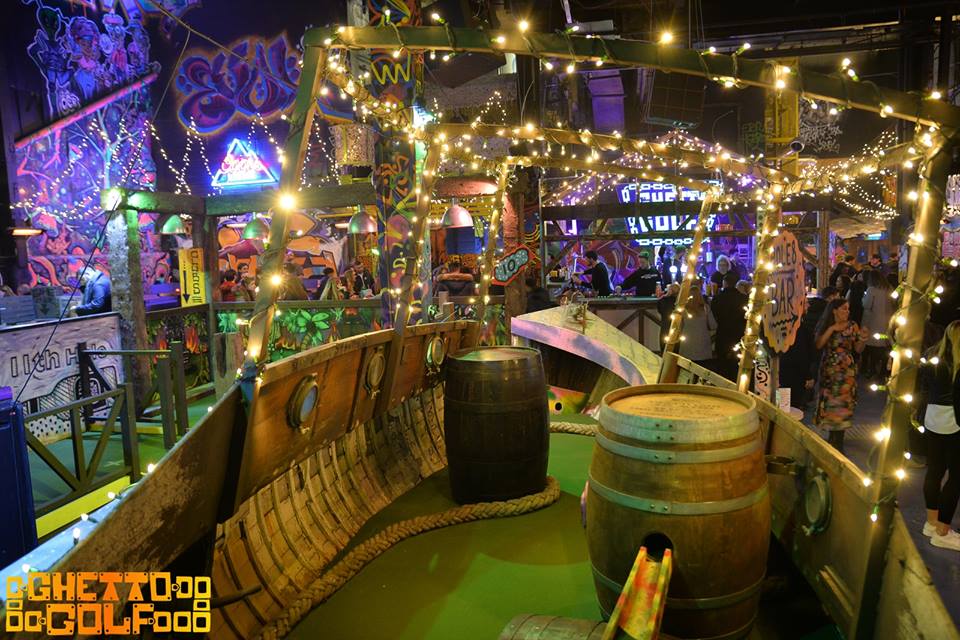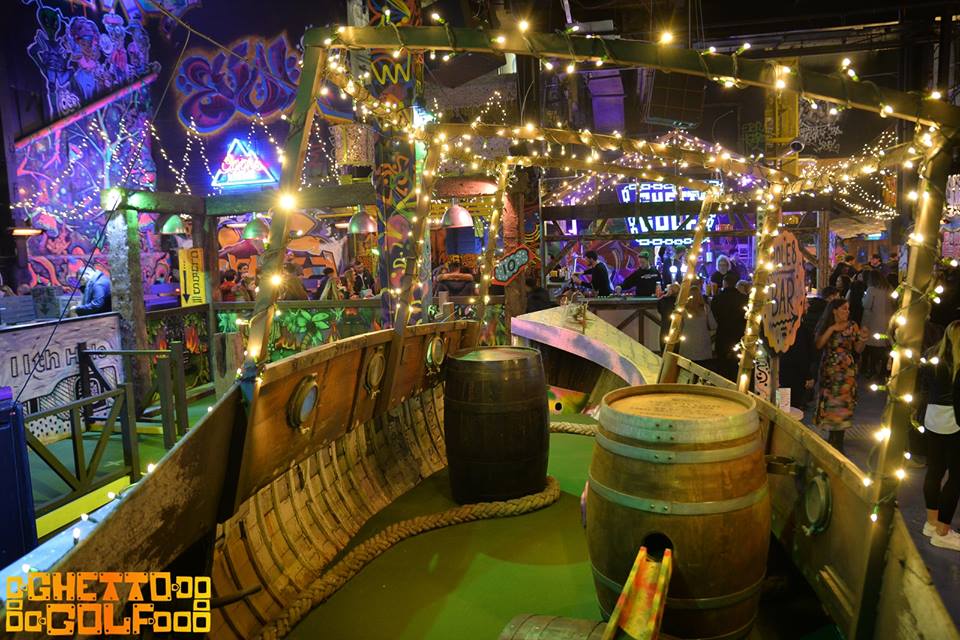 Ghetto Golf opened less than two weeks ago and is proving to be a popular topic of conversation in the city. This indoor crazy golf course really stands out from the average with its banging music, neon painted walls, caravans, boats and toilets to putt through and plenty of cocktails to help you along the course.
From the outside Ghetto Golf is easy to find; fairy lights cover the open gates and the wall outside features a huge logo on one side and neon painted golf clubs on the other. They have given the Cain's Brewery building a real face lift!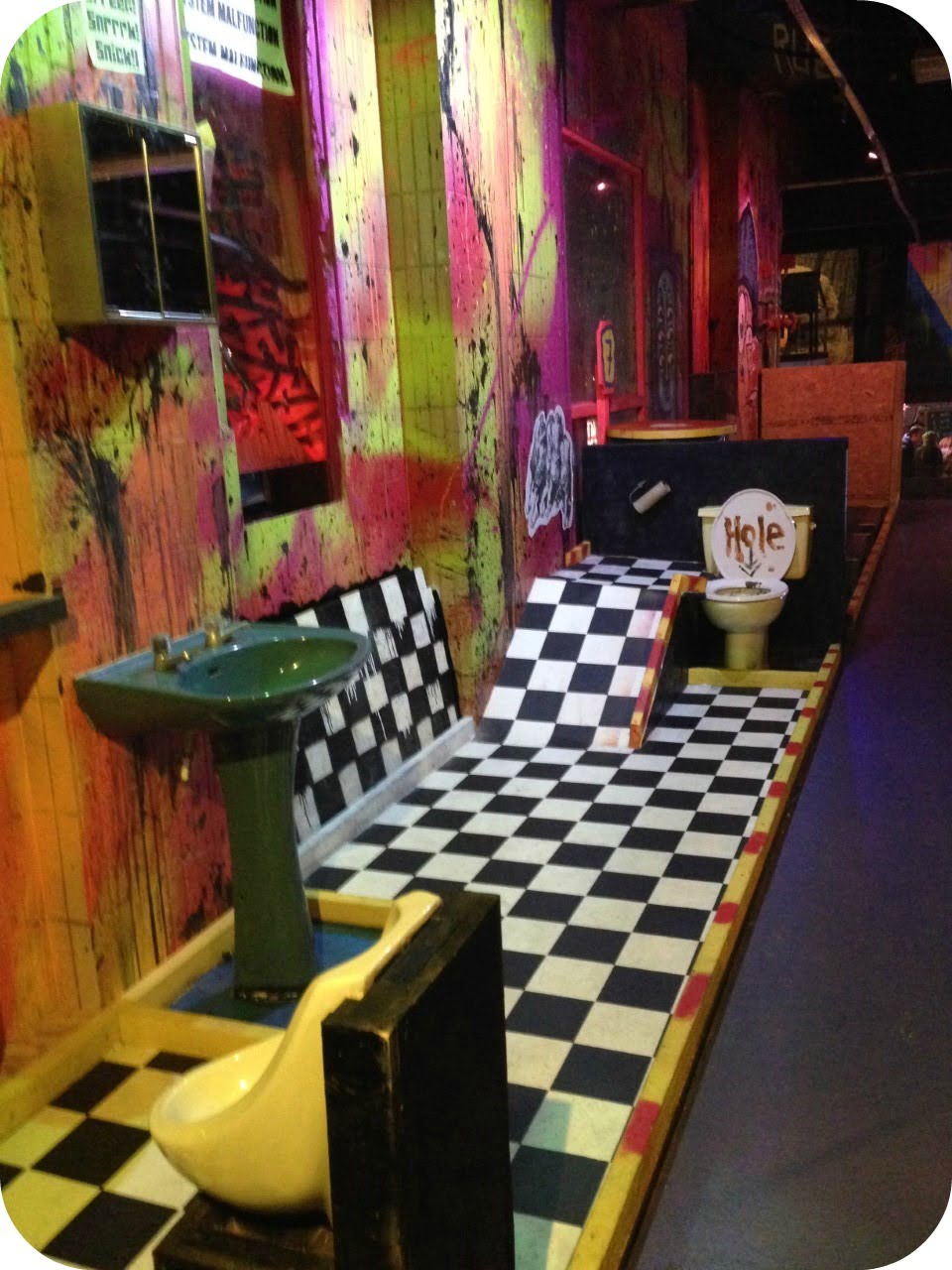 As we entered the music was blasting out of the speakers, it was like being in a club; the DJ positioned in a treehouse like structure above the bar area. We first headed over to the bar to choose cocktails while we waited to be called for our game to begin. There's loads of cool cocktails to choose from all served in American style red cups and with plenty of tables along the course there's always somewhere to place your drink before you attempt to sink your ball.
Each hole along the course is unique including a caravan, a boat, a garden shed scene, a toilet (where you putt your ball into the loo) and a living room scene that might be reminiscent of your nan's house.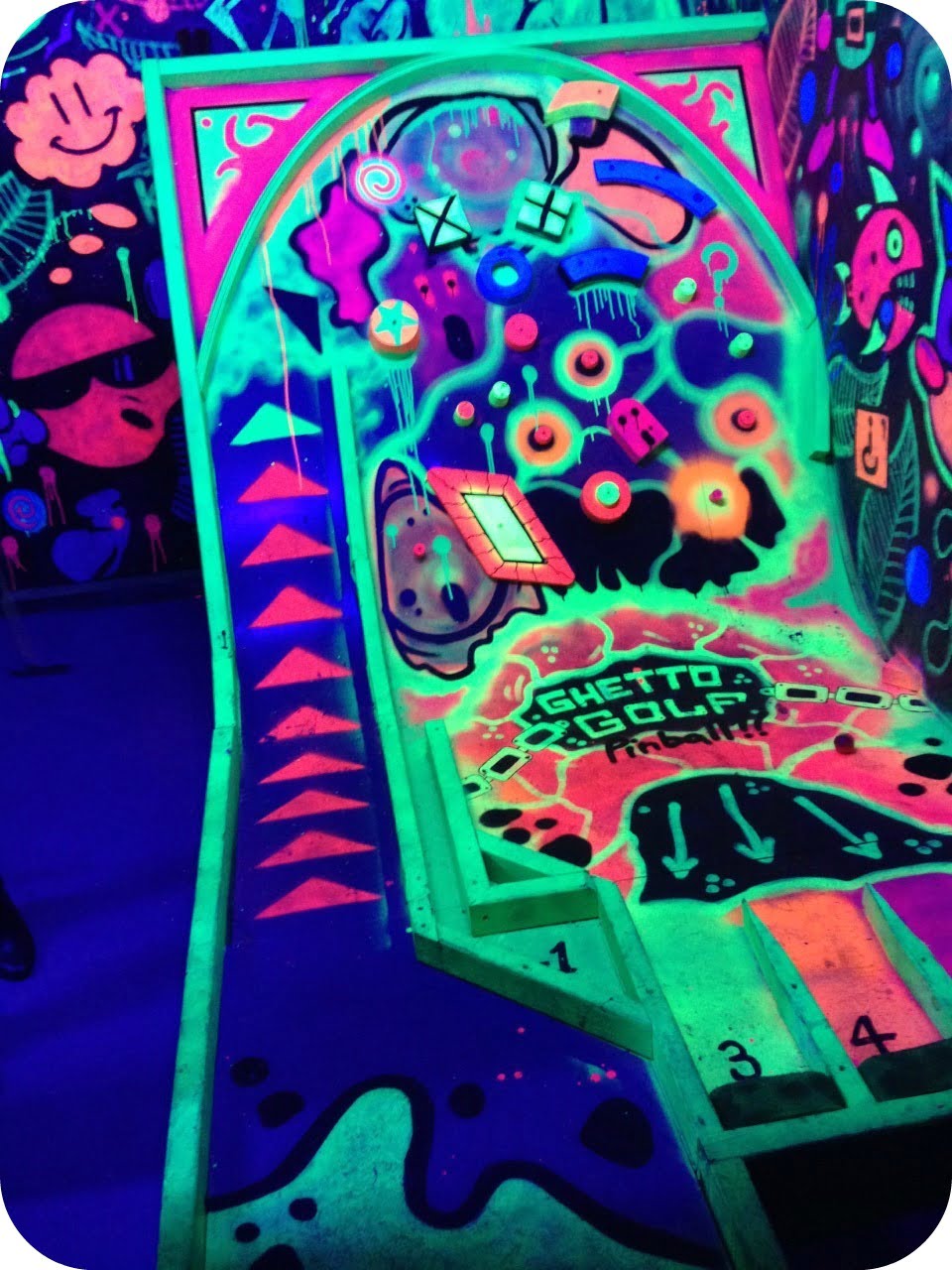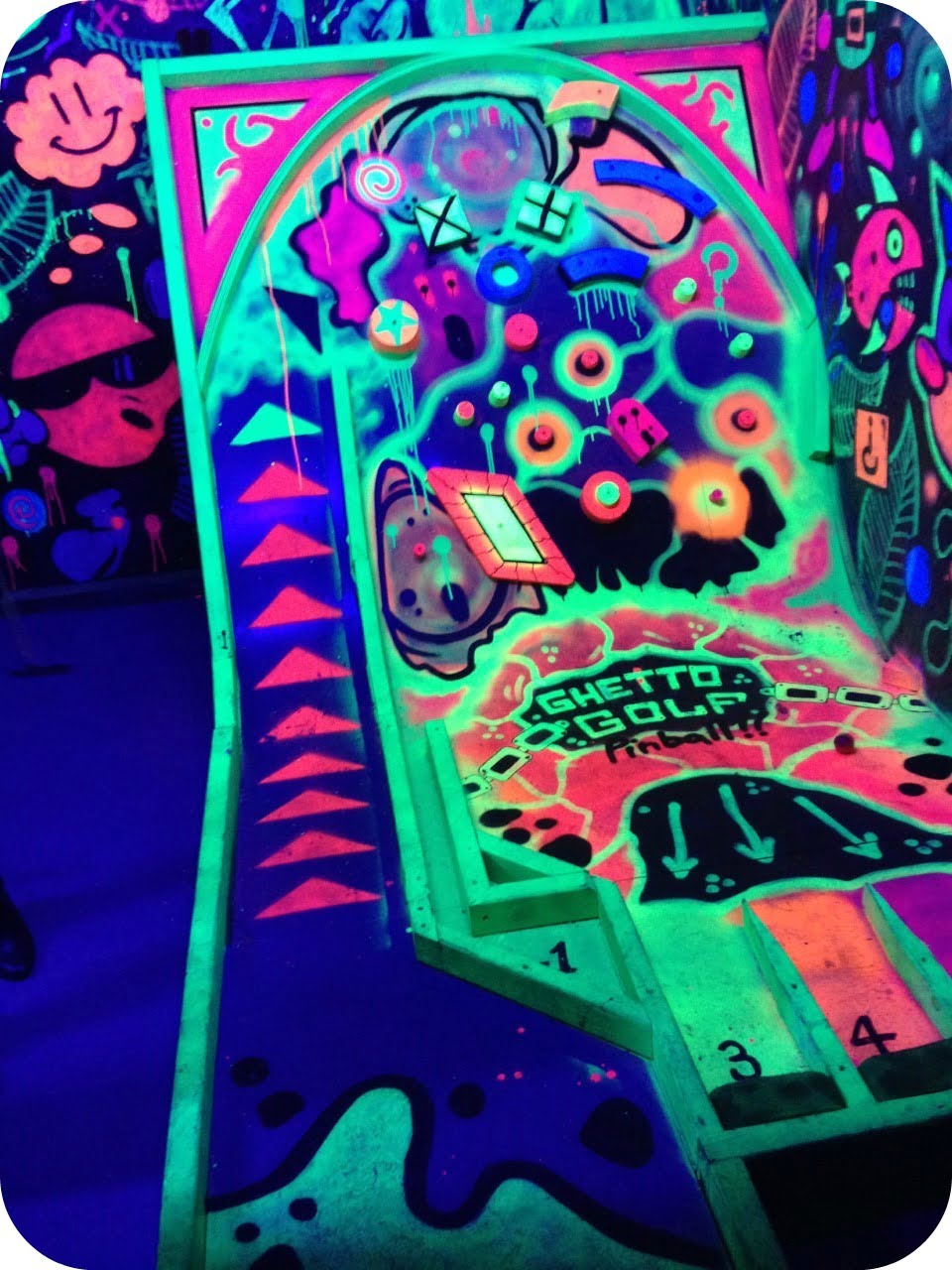 There's no chance of going thirsty along the way as the bar staff regularly come around the course to take your drinks orders.
We visited Ghetto Golf the day after opening so it was fairly busy but wait time for the holes was ok; we only had to queue for two holes, plus the flow of cocktails kept us going.
Ghetto Golf have cleverly combined a nightlife experience with crazy golf, making it a fun place to go to start a night out or, seems as they open from midday, an afternoon of entertainment!
For more info and to book your place visit the official Ghetto Golf website here.