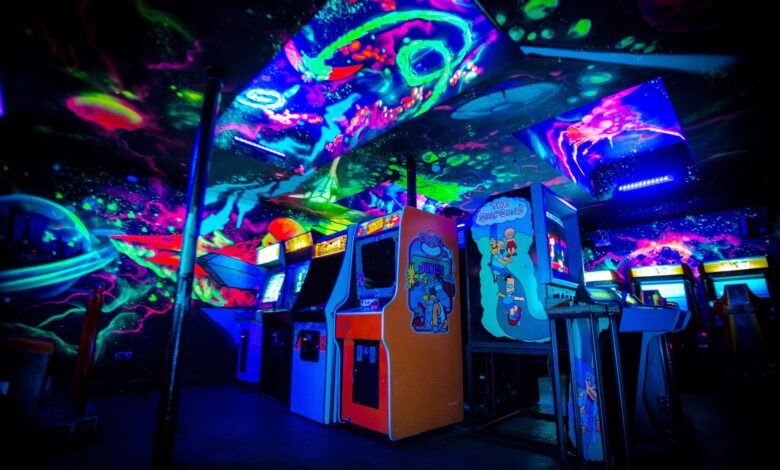 Whether you're looking for serious competitive gaming or somewhere you can go and have a laugh with your mates, we've got you covered. Here's our guide to the Best Gaming Arcades in Liverpool.
ArCains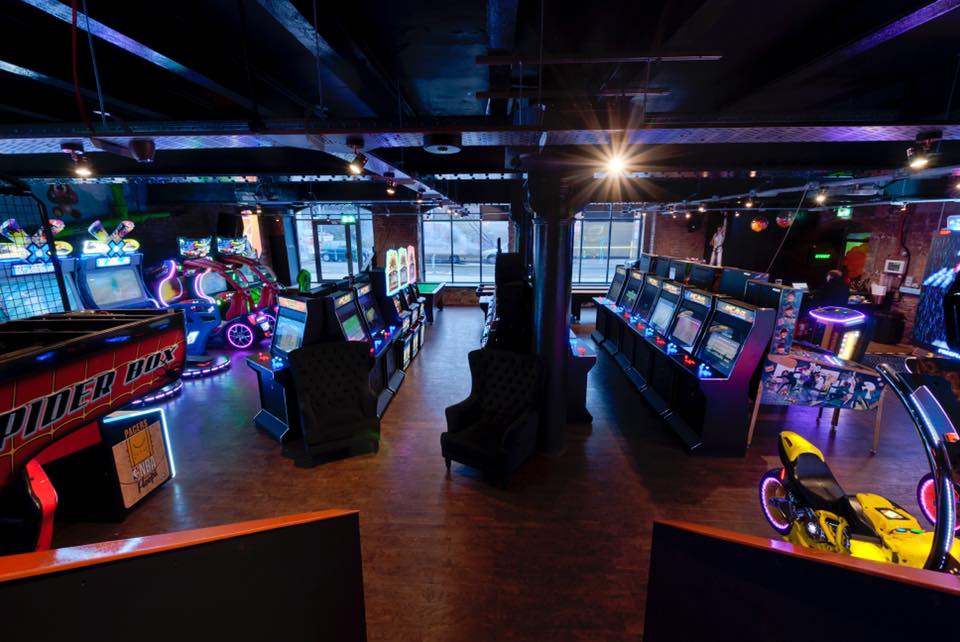 Potentially the champion of Gaming Arcades In Liverpool, Arcains is a huge retro and futuristic gaming arcade in Cain's Brewery Village housing old classic arcade games as well as virtual reality gaming, PC's, consoles, pinball machines and modern arcade games. Arcains offers 3 floors of gaming, you just pay an entry fee, stay as long as you like, plus there's hundreds of games on Free Play.
Gravity MAX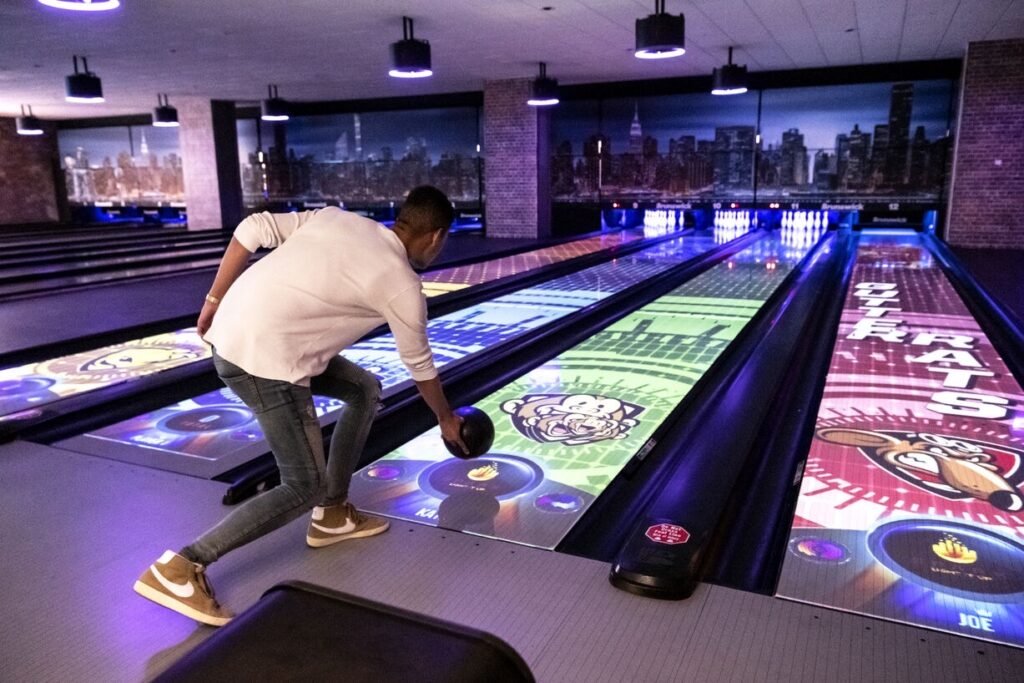 This adrenaline-pumping venue brings a dynamic and exhilarating mix of competitive socialising, immersive entertainment, live music, live sport screenings, and properly delicious food & drink. Gravity MAX features a high-speed electric, multi-level E-Karting track and Augmented Reality (AR) Bowling that has to be seen to be believed, plus 18-holes of Urban Street Golf, AR Darts, Hologate VR, Immersive Gamebox, Esports Arena, Batting Cages, Liverpool's biggest Pool Hall, and more.
The VRVE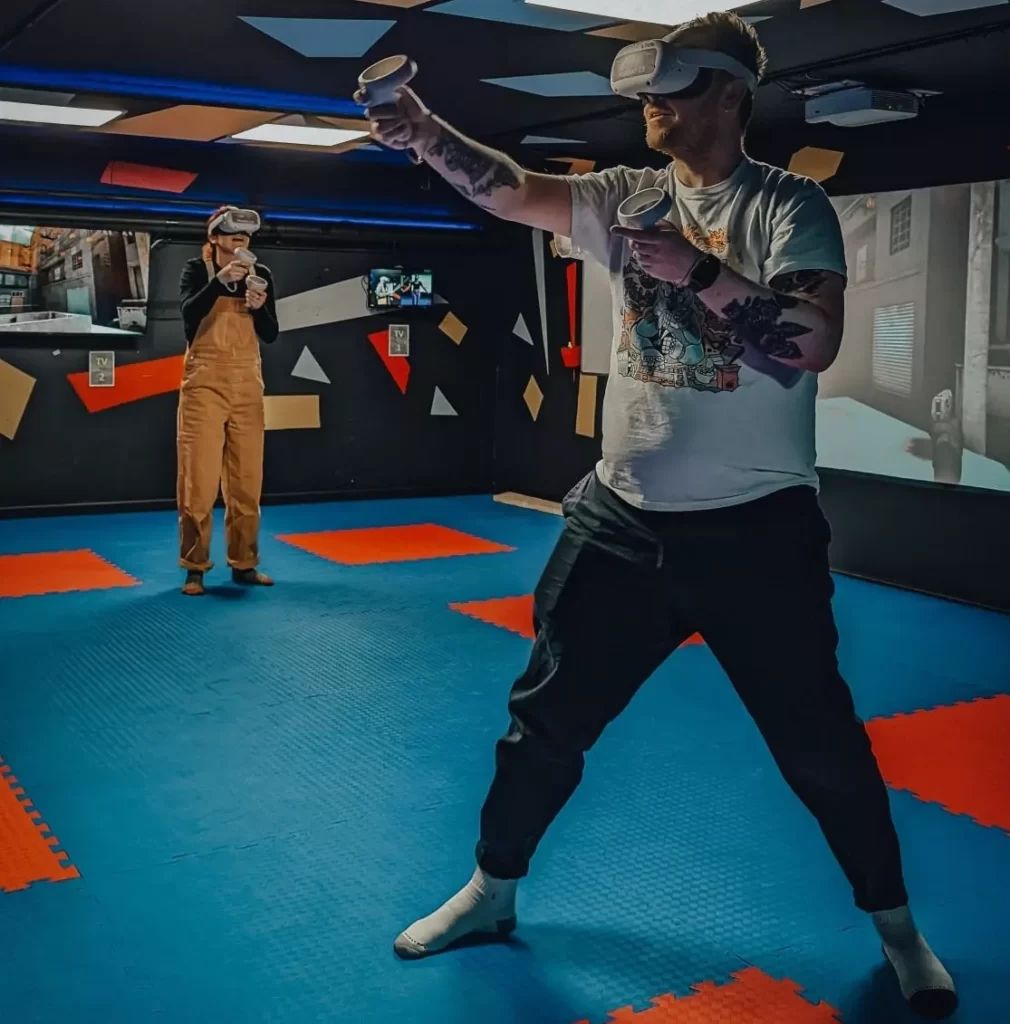 If you've never given Virtual Reality gaming a go then what are you waiting for? VR is an immersive gaming experience and there's so many different kinds of games to choose from, with horror games (for the brave amongst us). The VRVE's state of the art set up is really impressive and they're located in the heart of the city centre.
Roxy Ball Room (Rainford Square & Hanover Street)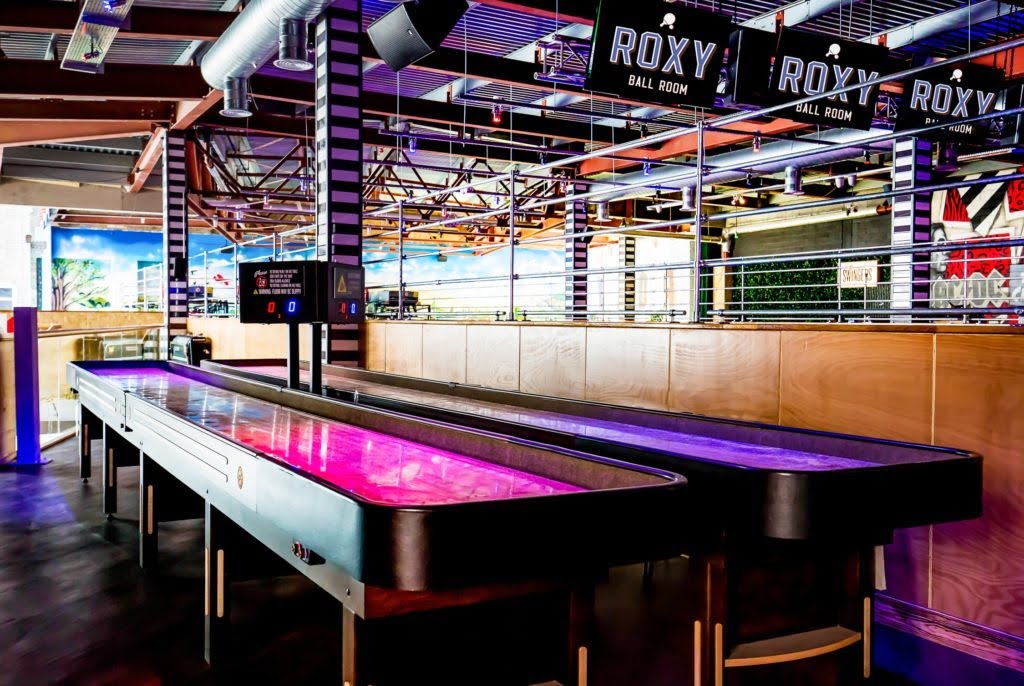 Roxy Ball Room has pretty much all you need under one roof. With two gaming arcades in Liverpool, at their Rainford Square venue there's bowling, ping pong, shuffleboard, mini golf, pool, arcade games as well as beer and Prosecco pong. It's enough to keep you entertained all day!
NQ64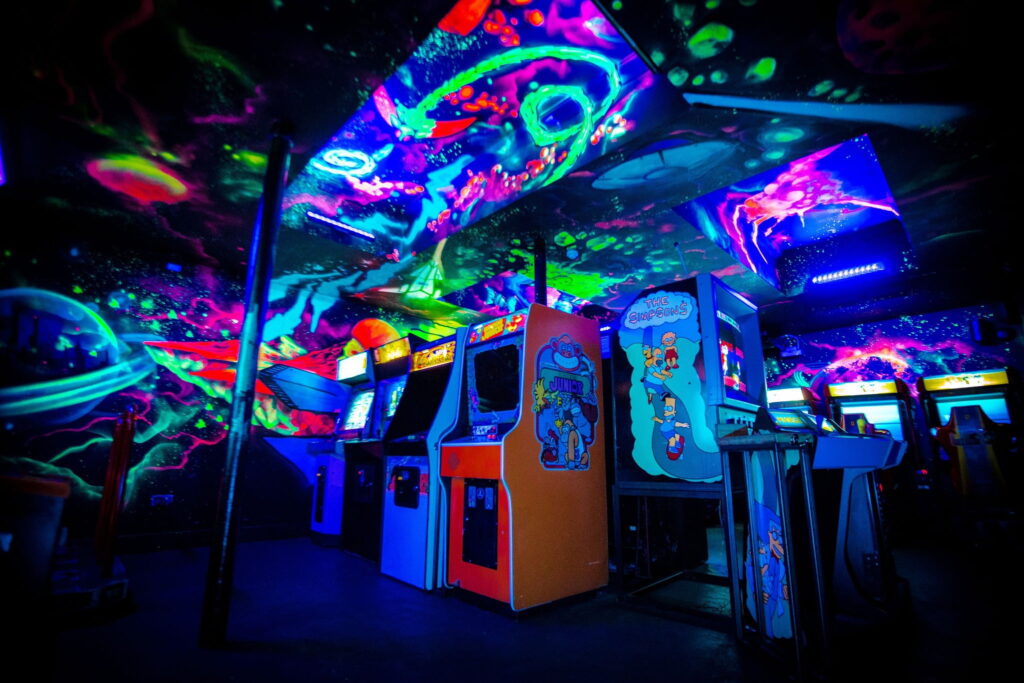 NQ64 is an underground drinking den where you can find retro arcade games and classic consoles in the former home of Aloha bar on Colquitt Street. Following the success of its Manchester venue they have expanded to Liverpool. Gamers can try their luck on Pac-Man, Donkey Kong and Space Invaders as well as playing on consoles such as the N64 and the Sega Megadrive.
Boom: Battle Bar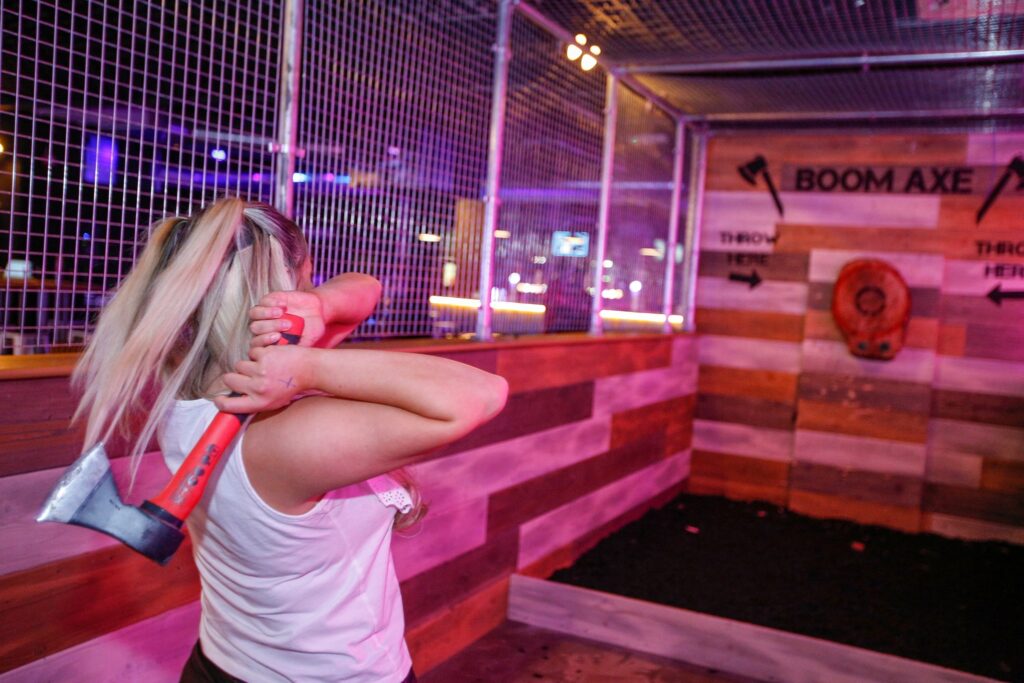 Boom: Battle Bar hosts a range of wild activities including Bavarian Axe Throwing, Crazier Golf, Augmented Reality Darts, Shuffleboard and American Pool. They also offer food, drink and seasonal bottomless brunch. This is one of the best gaming arcades in Liverpool for the fact that it offers Axe Throwing!
VideOdyssey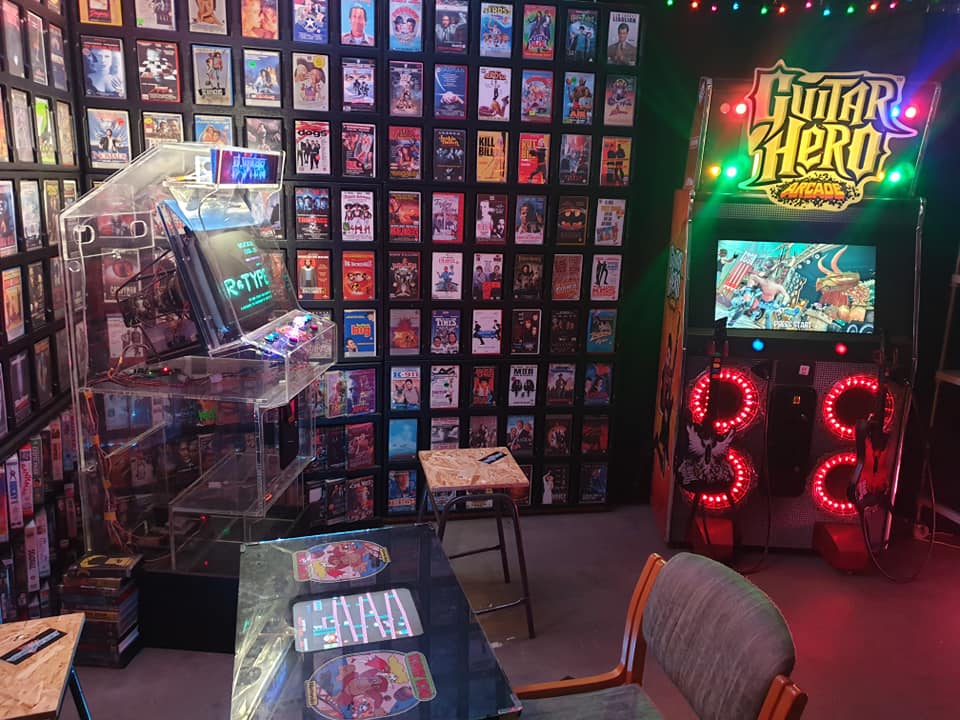 It's hard to describe VideOdyssey because it's got so much going on – there's the amazing retro games arcade where you can play original classics like Street Fighter and Space Invaders but it's also home to what is dubbed the 'UK's Last Video Shop', with a massive collection of VHS tapes. Plus there's a huge cinema room where they play classic films up on the big screen. It's one of our favourite hangouts and we're sure for gamers and film lovers it will become one of yours too.
PINS Social Club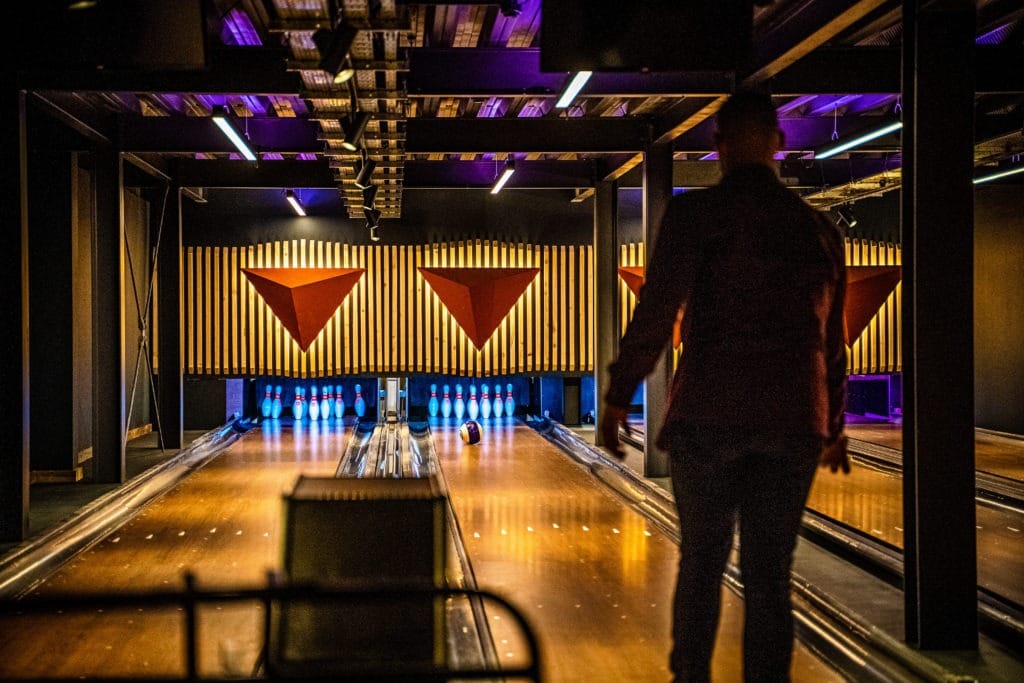 Duke Street is thriving with some of the most popular bars and restaurants in the city and PINS adds an extra dimension to the Ropewalks area. PINS Social Club features 12 custom-built full-sized bowling lanes split across two floors, an amazing casual dining area, a karaoke booth, shuffleboard, pool, table tennis, beer pong, live music, DJ's and one of Liverpool's longest and most impressive bars. It's one of the ultimate gaming arcades in Liverpool that adults will love.
leveltap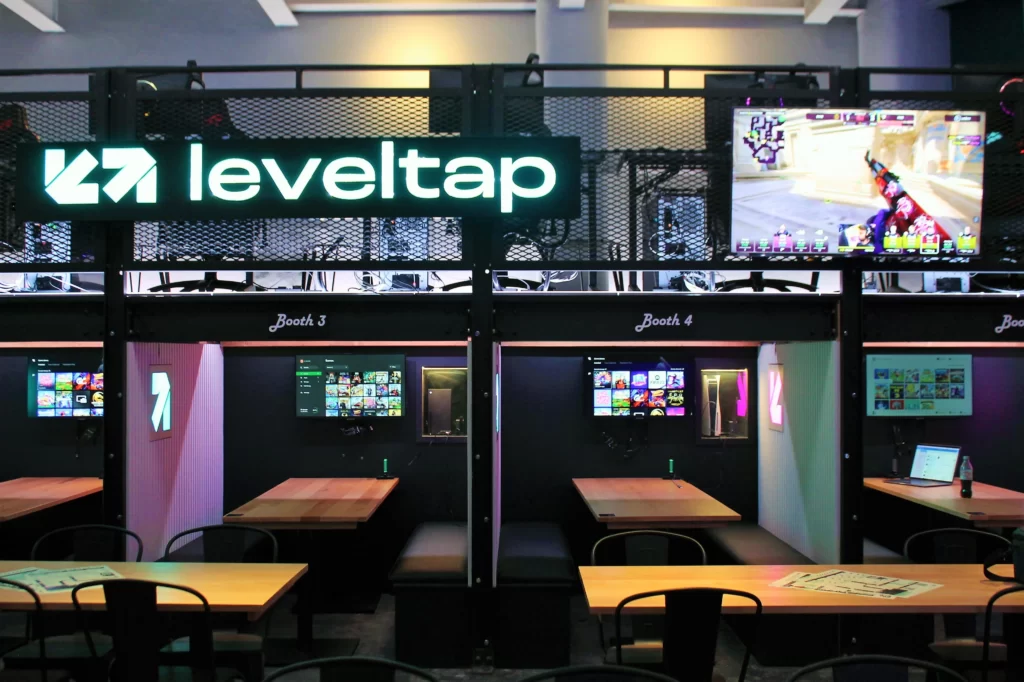 leveltap is an esports venue on Hanover Street consisting of 10 console stations, all containing a Nintendo Switch and either a PS5 or an Xbox Series X, along with two racing simulators and 20 PCs. Events from around the world are also streamed at the venue and there are several retro arcade video games machines featuring hundreds of games like Space Invaders and Pac-man. They also serve great drinks and cocktails alongside a brilliant food menu.
VR-Here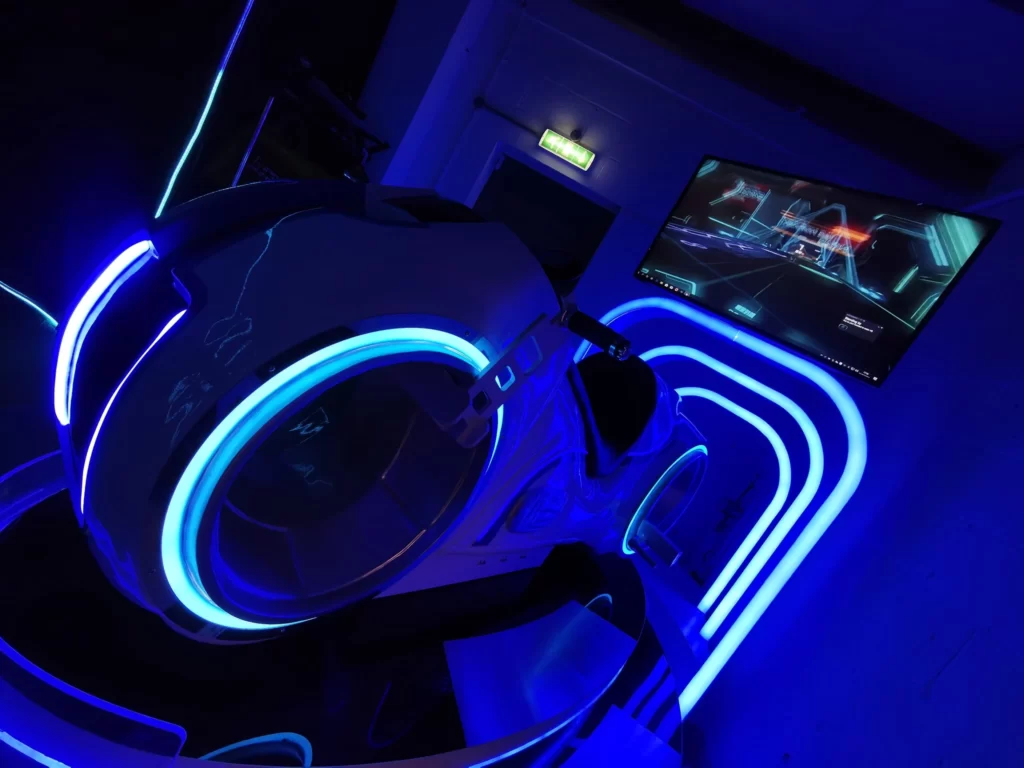 VR-Here is another Virtual Reality gaming centre and there's even the Virtual Reality bike simulator which we highly recommend.
Brewdog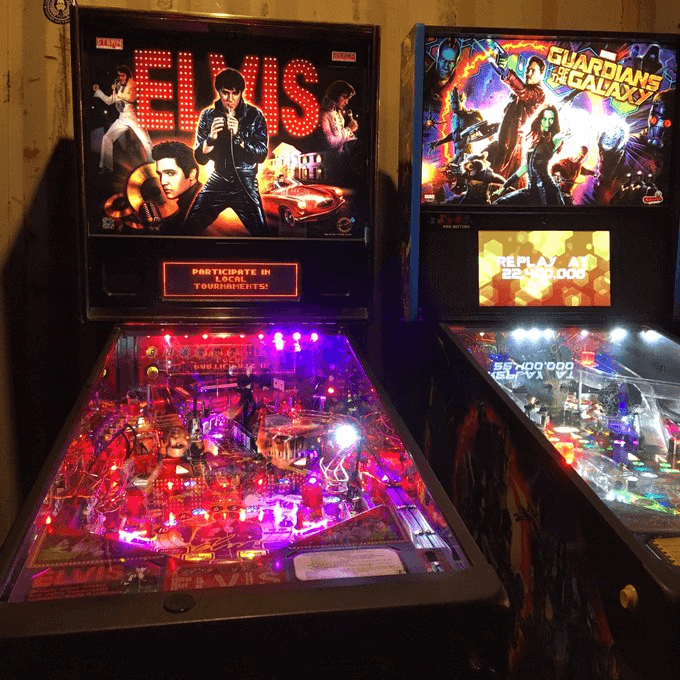 When it comes to gaming arcades in Liverpool you probably wouldn't consider Brewdog, the bar specialises in the Scottish brewery's craft beers. They also have an epic food offering (with lots of vegan options) alongside a host of arcade machines, pinball machines and games consoles as well as some good old fashioned board games.

Dough Bar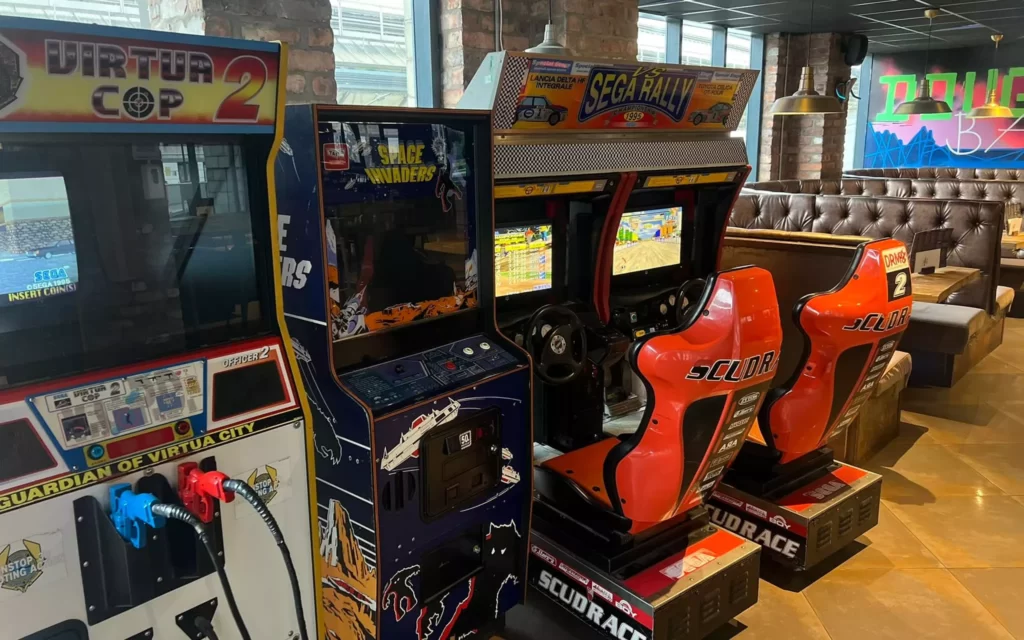 Dough Bar is known for its amazing artisan pizzas, real ales, world beers and cocktails. Their arcade & retro consoles are popular amongst students in particular but everyone is welcome.
Lane7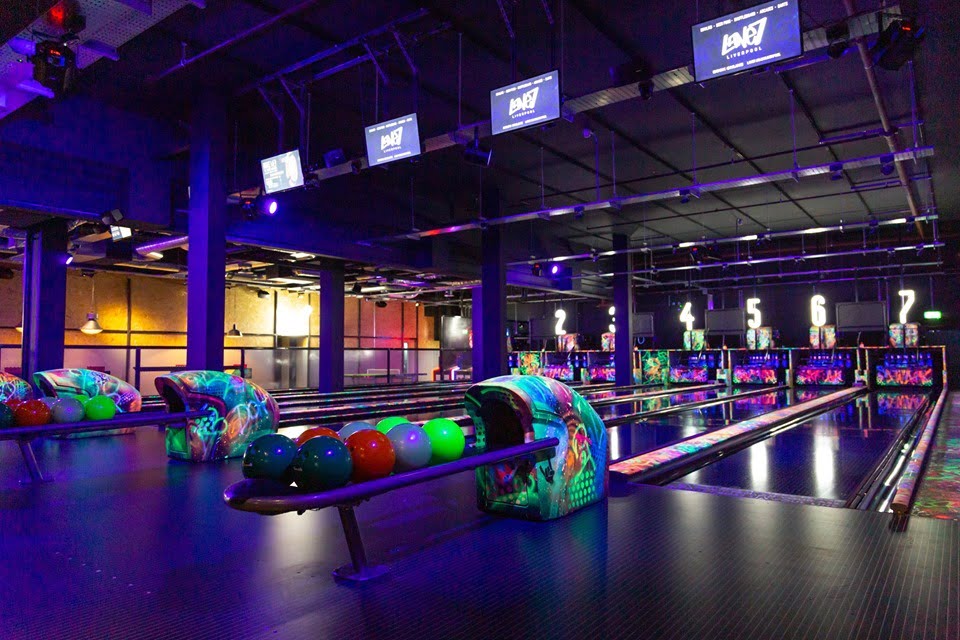 Lane7 is a two-floor venue providing a family-friendly offer by day before transforming into a fun nightlight spot combining bowling and an in-house bar with quirky attractions such as a private hire darts room, retro arcade games and a photo booth.
Boston Pool Loft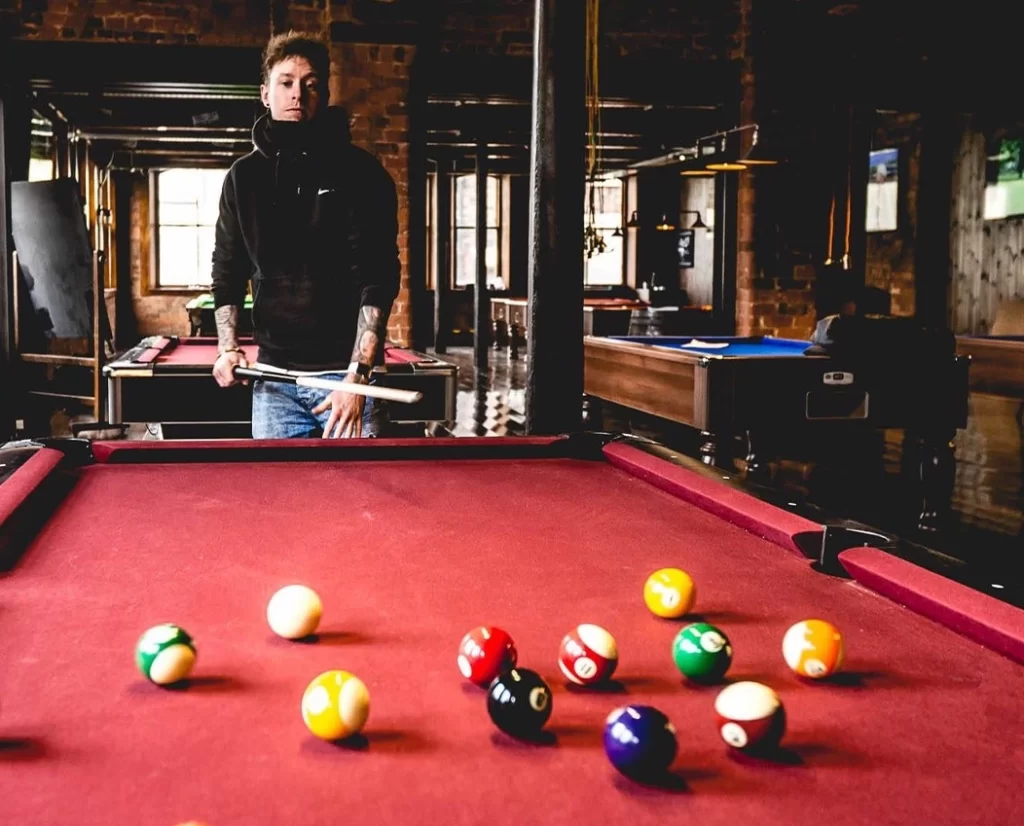 Boston Pool Loft is kitted out with 8 British Pool Tables, 4 Full Size American Pool Tables, 2 Championship Standard Snooker Tables, 2 Table Tennis Tables, 2 Shuffleboard Tables and 2 Pinball Machines to choose from and they've even got FIFA on the projector!
Horizon E Sport Club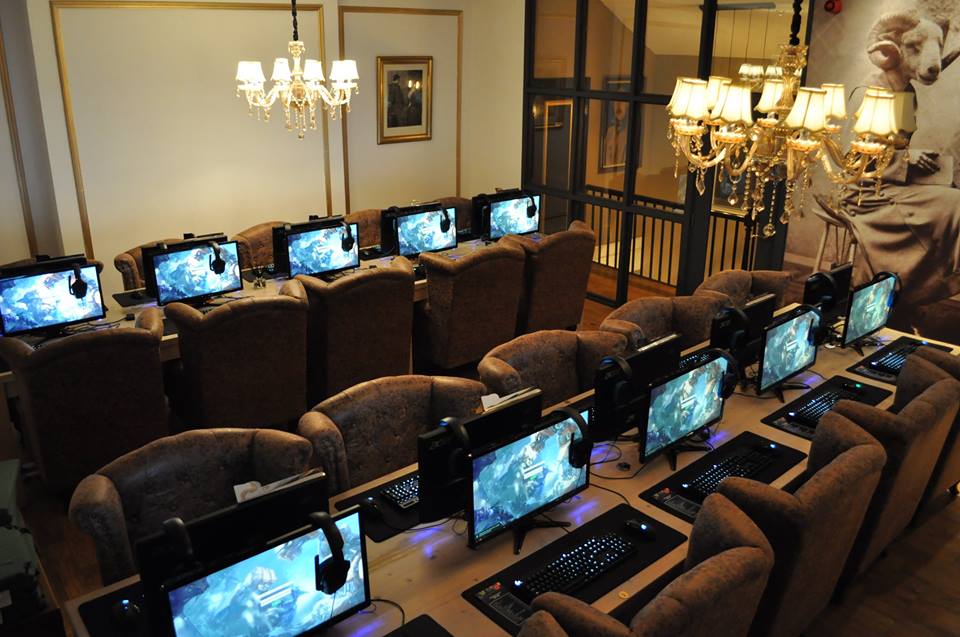 Horizon E Sport Club has combined an atmospheric café with high-end luxury gaming, mixing the old traditional interiors with new technology to create a space for relaxing and gaming.
On The Green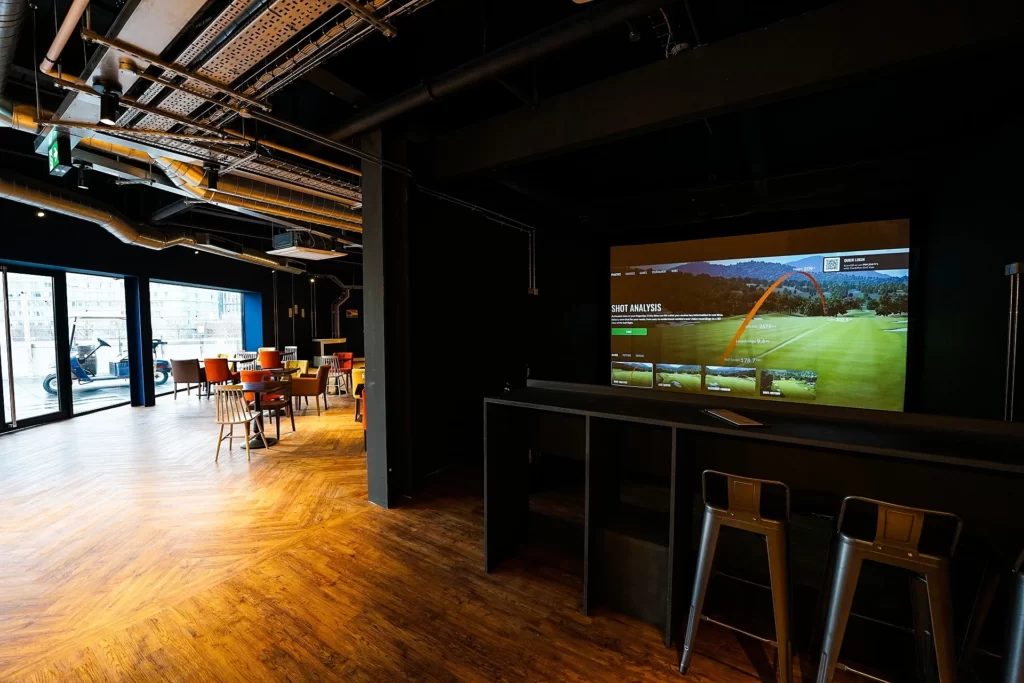 A new immersive golf experience in Liverpool One, On The Green, allows customers to play virtual 18-hole rounds of golf on a number of the world's top courses, including Pebble Beach Golf Links (USA), Le Golf National (France), PGA National (USA) and local favourites – Hillside and Royal Birkdale. The terrace bar also serves golf-themed cocktails and specially selected beers.
Hollywood Bowl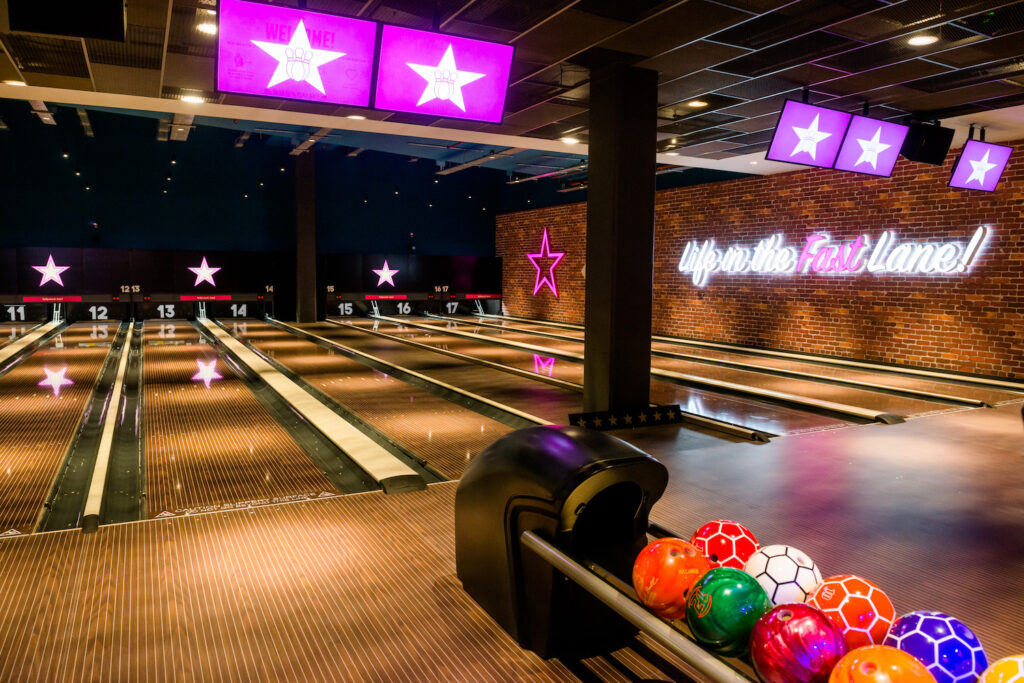 Hollywood Bowl has two venues in Liverpool; at Edge Lane and Speke New Mersey Retail Park. Both offer ten pin bowling, a Hollywood Diner and a whole bunch of amusement and arcade games.
For more fun stuff for kids and adults check out our 22 Fun Things To Do In Liverpool guide.
Are there any gaming arcades in Liverpool that we've missed off our list? Comment below so that we can add it to our guide.