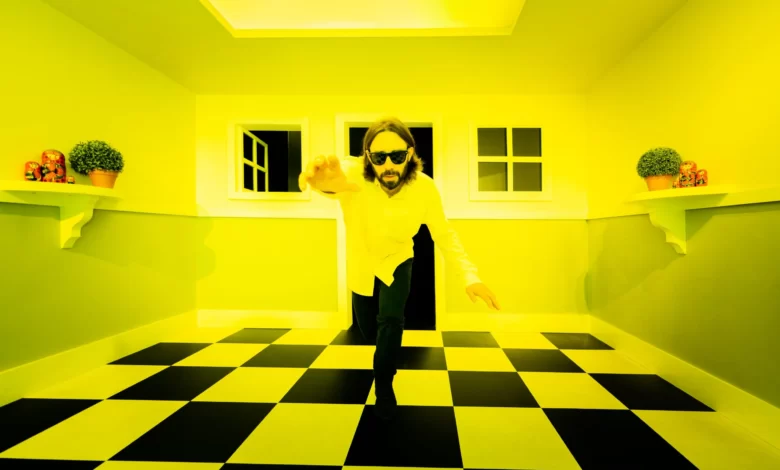 "Prepare to get lost in the mesmerizing world of def.fo's music—you won't want to leave". It's a bold opening statement from Def.fo. A quick glance at the socials paints a picture of a new artist, fresh on the scene. However, the second single is a snapshot into an ethereal soundscape, a dreamy realm where psychedelic guitars, hazy melodies, and otherworldly lyrics converge. 
Within this musical world, rich harmonies stretch out across the track. The catchy hook pulls us in, and the rest is history. Eternity has taken hold! 
Inspired by Black Mirror's evocative San Junipero episode, def.fo's second single, Eternity, paints a vivid portrait of a simulated utopia, forever suspended in the cloud. Here, the burdens of the real world melt away, leaving behind a blissful, technicolor existence. 
"It's a place where we're held, wrapped together in a comfort blanket of zeroes and ones."
Liverpool, known for its rich musical history, has a vibrant psychedelic music scene that has birthed and nurtured talents like def.fo. This city, steeped in artistic creativity, has long been a hub for musicians experimenting with mind-expanding sounds and visuals. From iconic venues like the Cavern Club to the annual Liverpool International Festival of Psychedelia, the city continues to be a haven for those who appreciate the boundless and immersive world of psychedelic music. def.fo's Eternity adds another colourful layer to Liverpool's psychedelic tapestry, inviting listeners to dive deeper into this mesmerising musical landscape. 
The enchanting sounds of Eternity come to life through the musical alchemy of Tom and Steve Powell, a father-son production duo with an impressive portfolio. Mixed by Roy Merchant and mastered by Howie Weinberg, this track showcases Tom Powell's talents on vocals, guitar, and bass, complemented by Jake Woodward's rhythmic prowess on the drums.
Mark your calendar for September 29, 2023, when Eternity is set to be released. It's the title track of def.fo's forthcoming debut album, which you can already pre-order at https://def.fo. Get ready to be swept away by the sonic wonderland that awaits.
Follow Def.fo on Facebook and Instagram for updates.
Michael Fell