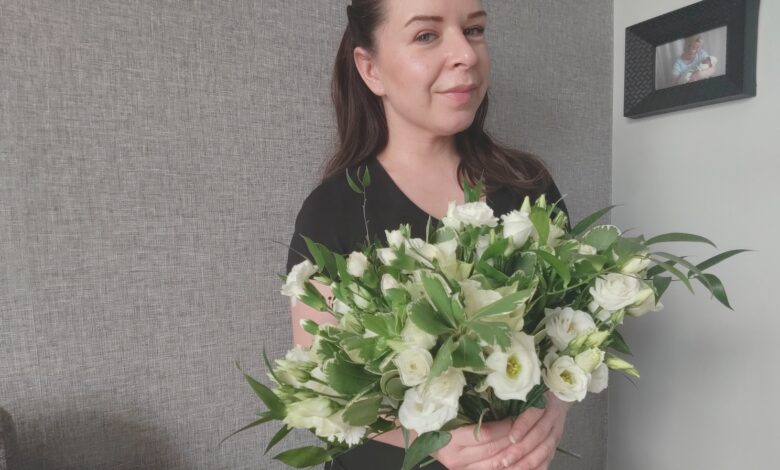 Luxury eco-friendly florist, Somerset Blooms in Liverpool proves that with a bit of creativity floristry can be both beautiful and sustainable.
As we're nowing living in a climate crisis it's encouraging to see businesses like Somerset Blooms that want to take a different approach to how they operate in order to protect the planet.
The founder of Somerset Blooms, Nathalie Somerset, is passionate about flowers and creating a sustainable business at the same time. Nathalie started running her small home-studio florist in Liverpool 7 months ago, with a focus on environmentally friendly working practices and designs.
Nathalie says: "I am creative with how I run the business and always look for new ways to add to my eco-promise. I use alternatives to poly-ribbon, wet foam and single use plastics by using ribbon crafted from old plastic bottles, I use agra wool which is natural and earth-friendly, I use biodegradable plastics and I even grow some of the flowers myself!"
"My most recent eco-action is delivering flowers in my local area by bicycle, my fab bright pink, basket on the front, super girly bike, this is a win win…flowers get delivered, I get some exercise and I don't use fuel in the process. I've had a few beeps from customers lately whilst being out on deliveries!"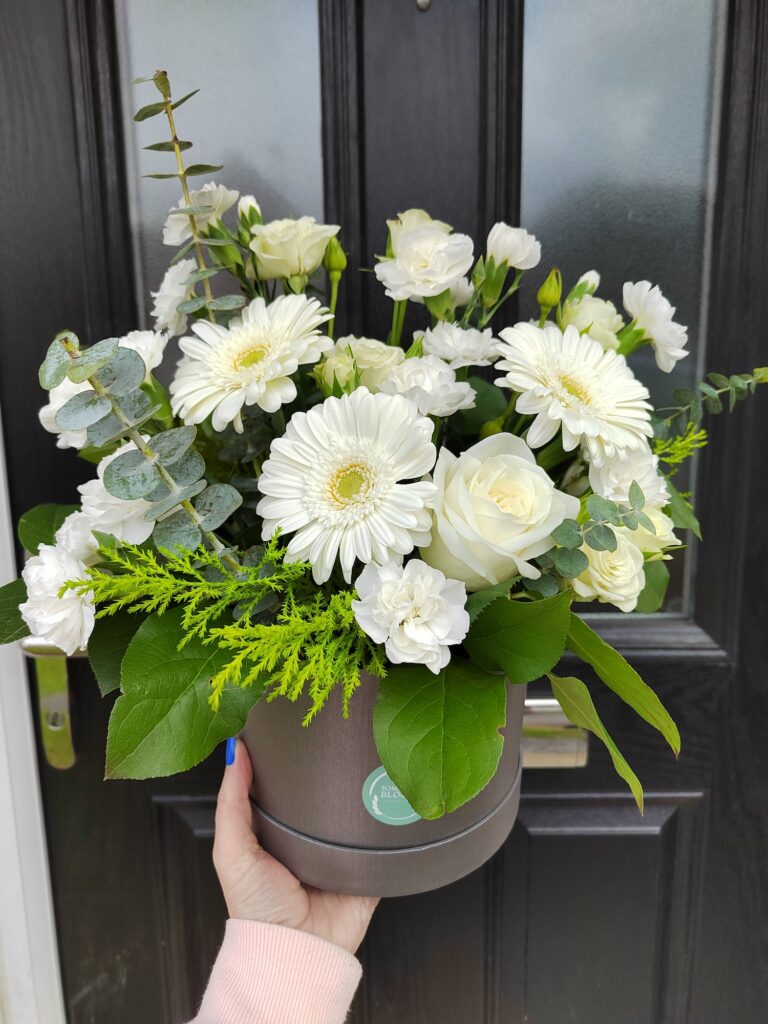 There's often a misconception that "eco-friendly" comes with an increased price tag and that in floristry in particular, eco designs look rustic and green (literally!). But Nathalie is here to prove that this isn't always the case. Somerset Blooms' designs are beautiful, full of colour and give you that feel-good factor knowing that they've not come at a price to the planet either.
Nathalie beleives that any business can become even a bit more 'green' by giving it some thought: "There is so much more that businesses can do to become more eco-friendly, they just need to be creative and think outside the box."
Follow Somerset Blooms on Facebook and Instagram for more info and discover their designs or visit https://somersetblooms.co.uk/