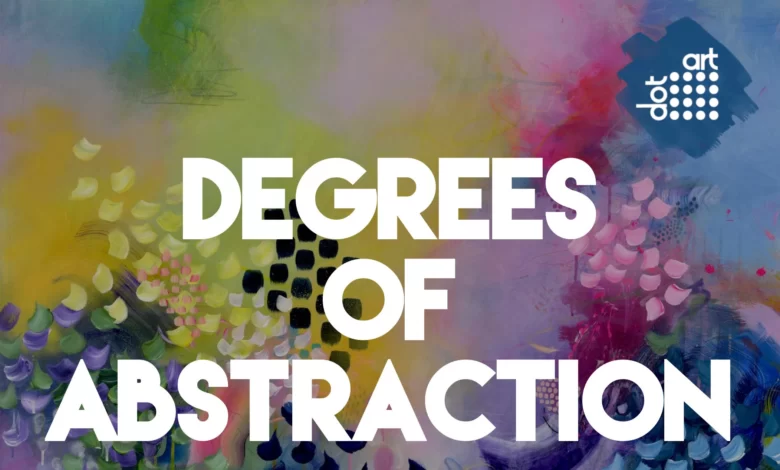 A new exhibition at dot-art Gallery, Degrees of Abstraction, brings together three abstract artists, Hilary Dron, Jessica Slack and John Sharp; each pushing the boundaries of gestures, geometric and natural forms.
Abstract art can trick the human eye, as it searches for form and representation, and unlike figurative art, can evoke emotions through colour and shape. This show of large, vibrant paintings closes the door on reality and centres you in the realms of abstraction.
About the artists
Hilary Dron – Hilary was born in Liverpool and completed her degree at Central School of Art and Design, London. She worked as a designer for Liberty before beginning a 30 year career, teaching art in schools and in further education. After a recent sabbatical in Japan and the Far East, she decided to leave teaching and concentrate on her own work, something she has always wanted to do. The last six months have represented a huge step for Hilary and have included a commission by Aintree Hospital and exhibitions in and around Liverpool.
Speaking about her work, Hilary notes: "My paintings are about colour, light, texture and atmosphere. They are reimagined experiences of a personal memory memories of landscapes I have visited, from woods in Liverpool, mountains in Taiwan to Sakura blossom in Kyoto, Japan. I recently spent ten days in Ballycastle, County Mayo painting the coastline, bogs and beautiful surrounding Irish countryside."
She paints to get into that quiet place in her mind, where there is no sense of time and she hopes her paintings reflect this essence of a deep, quiet experience.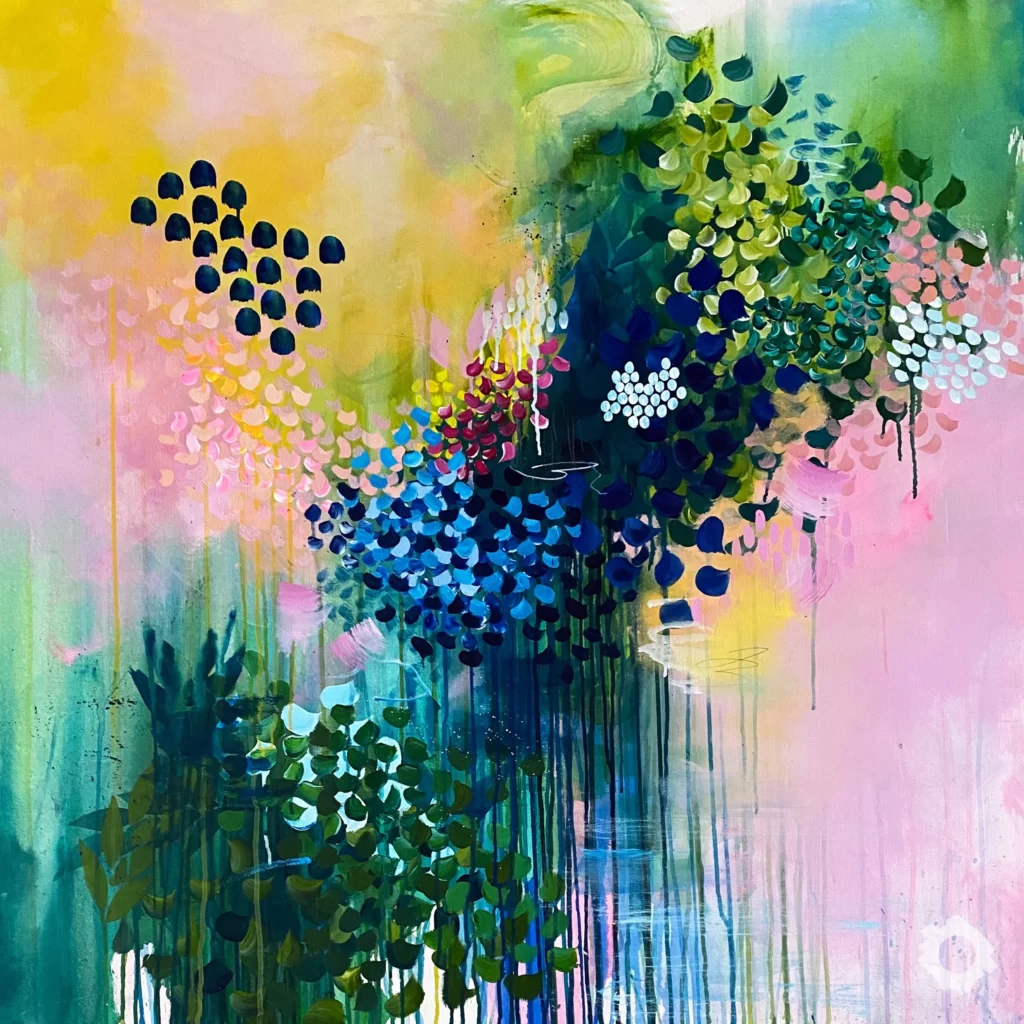 Jessica Slack – Jessica is a contemporary abstract artist whose work is inspired by colour and nature. Jessica's fascination with the power of colour and how it can evoke emotions when least expected leads to bold and vibrant expressionist paintings that aim to bring joy to homes all over the world! In her own words… "The shifting nature of the environment, from the changing seasons to the contrast between urban and rural landscapes is constant inspiration to me. The aim of my work is to capture feelings of joy, wonder and freedom – reflected in the bold use of colour, texture and abstract mark marking you see in my work."
After graduating with a first-class degree in Printed Textiles and an MSc in Colour Science, Jessica began her artistic journey after taking part in Liverpool Art Fair back in 2019. Fast forward to now, Jessica is recognised as an emerging British artist with prestigious awards such as the Signature Art Prize and Bethlehem Card Commission in addition to being seen in The World of Interiors Magazine and having commissioned artworks throughout Liverpool City Centre.
John Sharp – John was born in Bentham on the Lancashire/Yorkshire border and grew up in Garstang. Having studied illustration at De Montfort University, John then went on to work as an illustrator, graphic designer and in design/visual effects for the film and TV industry at University of Manchester, Yorkshire television, Flehner Films, Buenos Aires and various VFX companies in Soho London and Manchester. His work has included a broad array of projects including The Harry Potter films, Emmerdale and Iceland TV adverts.
"I work in a variety of styles and with a variety of subjects. There is usually a polemic element to my pictures. The "Kite" pictures relate to graffiti and urban Life. The "All of Us" series are a commentary on the energy of life and the absurdity of religion and politics. The Bird pictures are more cartoon than ornithology…Gulls are marauding gangs on the edges of society, Ravens, solo wanderers across moorland and hills and Cormorants are a prehistoric presence in the heart of the city. Mythological subjects are usually metaphors for contemporary issues, for example the "Mermaid" drawings reflect the ecology of the oceans and "Minotaurs" are misfits trapped in the city."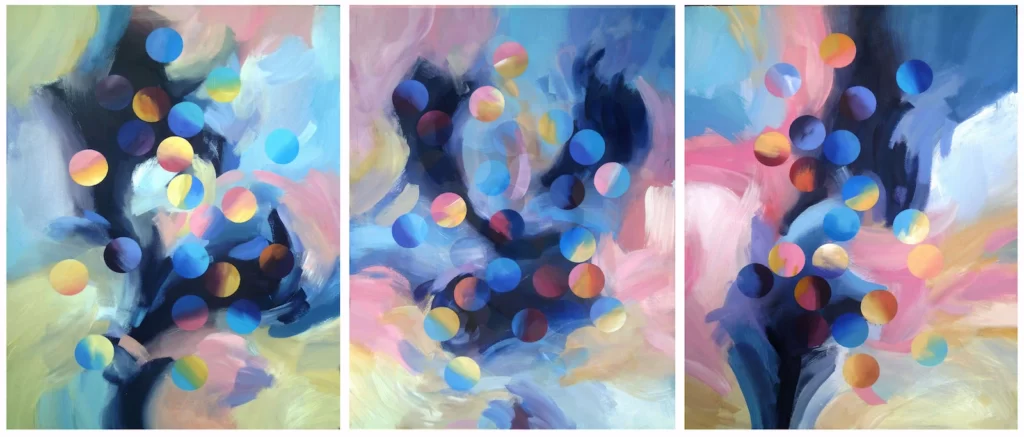 All artworks are for sale.
Degrees of Abstraction
dot-art Gallery (14 Queen Avenue, Castle Street, Liverpool, L2 4TX
Opening times: Tuesday – Saturday, 10am-6pm
Exhibition runs from Friday 15 September – Saturday 18 November 2023