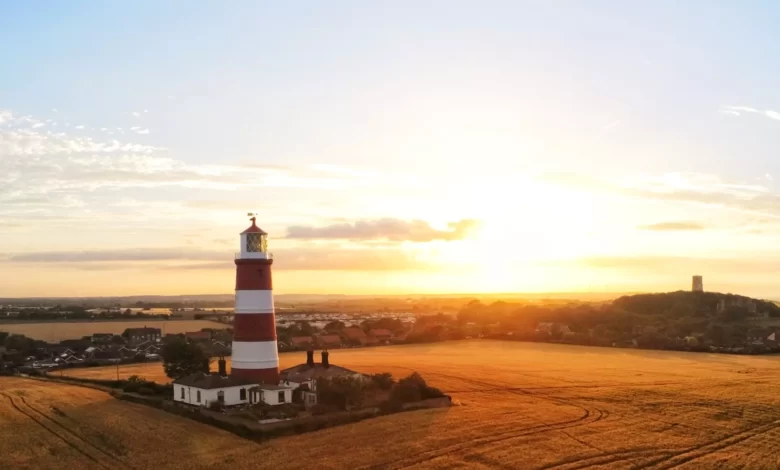 Travel
6 Holiday Destinations To Try In 2023
Would you like to enjoy a staycation in 2023 and see more of the country you live in? Thankfully, there are many wonderful spots you can enjoy in the UK, and that is going to bring excitement to your family vacation. From the stunning scenery and hiking in Scotland to the beautiful beaches in Devon, you are never short of somewhere wonderful to go and explore. You can even travel around and see different destinations.
So, where should you start in 2023? Let's take a look at some of the most popular holiday destinations and why people like to visit them.
Pembrokeshire
First on the list, we are heading to Wales. Here, you are going to find some wonderful places to explore and if you are someone that likes to get out hiking and see the world, we recommend going to Pembrokeshire. There are going to be a lot of outdoor activities to do here, which include exploring the only coastal national park you will find in the UK. You can put your hiking boots on and explore the trails, as well as take in the views of the rocky cliffs and golden sands. What's more, if you are lucky, you might be able to spot some dolphins and seals. There are even some water sports you can enjoy if you like a thrill.
The Highlands
Next, we want to talk about the Highlands. This is a beautiful part of Scotland; somewhere you can spend forever exploring. Whether you are a fan of Harry Potter and want to see the Glenfinnan Viaduct, or you are a history buff that wants to learn about ancient castles, you are going to find it all here in the Highlands. One of the best ways to explore the landscape and keep things rural is by hiring a motorhome. You can check out www.ariescape.co.uk and see what the best options are for your family. This will allow you to be in the scenery in the Highlands and enjoy being off the grid.
Devon
If you want to enjoy better weather, you can head down to Devon. Here, you can enjoy having beautiful beaches to explore, as well as go walking in the rolling countryside. There is something everyone will enjoy in Devon. There is history at the ancient castles, as well as lovely places to enjoy new food. What's more, there is a zoo for the kids plus museums and art galleries for some learning. So, you can enjoy everything this county has to offer in southwest England.
The Lake District
Somewhere you are likely to have heard of before is the Lake District. This is a very popular place to come in the spring and summer since there are miles of trails you can enjoy. This includes there being a beautiful national park you can explore. What's more, there are plenty of heritage sites for the whole family to enjoy and you can do some learning on your holiday. You can do things such as hire a boat on Lake Windermere, as well as explore the Grizedale Forest on a mountain bike. One thing's for sure; you are never going to be bored in the Lake District.
Northumberland
If you have been traveling in Scotland and want to visit some places on your way back across the border, a good holiday destination is Northumberland. Here, you are going to be able to explore national trust locations, as well as go hiking. Some particular highlights that people enjoy include Bamburgh Castle and Alnwick Castle. What's more, if you go to Farne Islands, there is the opportunity to see seals and puffins. So, you are not going to be bored when you choose to go to Northumberland for your family holiday.
Norfolk
Last but not least, you can visit Norfolk for a fun-filled holiday with the family. There is so much to do here that you are going to need at least a few days to pack in all of the activities. For example, you can go walking on the Norfolk Coast Path, as well as explore The Broads National Park. Then for some history, you can go to Norwich Cathedral. There is also plenty of opportunity to observe birds and animals here. We are talking about going to Watatunga Wildlife Reserve and BugzUK. The kids are going to have a lot to do in Norfolk, which means that there will be enough to keep them entertained when you are here.