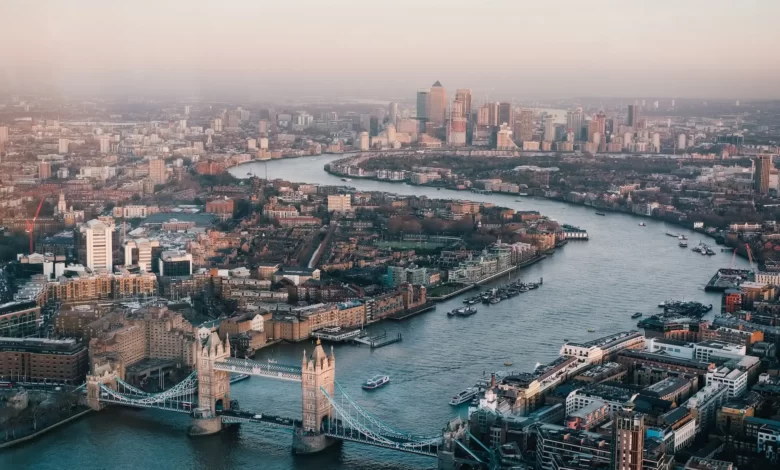 Travel
10 Places To Visit When On Your UK Babymoon
You may be considering going on a babymoon when you are pregnant. There are many unique places in the world where you can go on a babymoon. You can go for the lovely beaches in the Caribbean to some fantastic winter sun destinations like Dubai.
But what about having a babymoon and a staycation in the United Kingdom? To help you out, we jotted down ten places to visit when you are on your United Kingdom babymoon.
Here we have outlined the top United Kingdom babymoon locations for expectant couples, including the finest beaches, cities, and rural retreats. Read on to learn more!
Cornwall Babymoon
Cornwall is the first spot that comes to mind when considering a tranquil beach in the United Kingdom. We believe Cornwall's beaches can compete with any beach in the world. Cornwall offers among the most gorgeous beaches in the entire United Kingdom.
Now if we are making a list of beaches in Cornwall, then we must say that our favorite beaches will be Praa and Porthcurno Sands. They are located close to Penzance, which is the southernmost point of the United Kingdom. It's the ideal location for a tranquil babymoon.
In Cornwall, there are also many incredible possibilities for accommodations for expectant couples, such as opulent adult-only retreats, several of which even offer babymoon packages.
The Bedruthan Hotel and Spa is another well-regarded hotel in Cornwall. And it can be the ideal location for a lavish babymoon.
There are still lots of things to do in Cornwall regardless of the weather. Furthermore, there is always something to do in Cornwall, from fantastic museums like the Penlee House Gallery, Tate St. Ives, and the Maritime Museum to quite a few peaceful spas.
Babymoon in Devon
Devon is yet another fantastic option for a United Kingdom babymoon. We recommend you visit Salcombe, one of our favorite coastal towns in Devon.
Salcombe is a wonderful small city to visit as well. It has plenty of lovely restaurants and shops and is simply a nice, small area to meander around expecting.
Soar Mill Cove is where we suggest staying in Devon. A short distance from Salcombe, this family-run hotel feels incredibly remote but is conveniently equipped with everything you may need. It is the ideal spot to unwind because it has a fantastic on-site restaurant, a spa, and a pool, not only that its beach is only a small walk away.
Northumberland Babymoon
Northumberland's weather can be a little more erratic than that of Devon or Cornwall, but the region's beaches are stunning.
Our favorite beach in Northumberland is at Bamburgh. It is where the magnificent Bamburgh Castle towers over the shoreline. This place is ideal since you can learn a lot about its rich history.
Northumberland's Alnwick is deserving of recognition as a fantastic babymoon location. Home to both Alnwick Gardens, one of our favorite garden sites in the United Kingdom, and Alnwick Castle, a Harry Potter production location.
London Babymoon
London is one of the best and most recommended cities in the United Kingdom for babymoons.
We are aware that it is busy and can appear large, but the excellent public transportation options and the incredible luxury hotels make it a great place to go for a babymoon.
You can also engage in activities that you will find challenging during your first few years of parenthood, such as dining at top restaurants, seeing a play, and watching movies. If you are in London for your babymoon, you should watch and enjoy London-based movies to make the experience more memorable.
London is a terrific option if you want to have a great babymoon. You can go on a London babymoon during winter and stay there for a few days right before Christmas. During Christmas time, visit the markets, admire the Christmas decorations and see the city's other attractions.
York Babymoon
Our favorite city in the United Kingdom is York, which is great for weekend trips. Because of its small size, the city is ideal for walking around.
There are many things to do in York. For example, seeing the York Minster, the most beautiful gothic cathedral in Europe, and its fantastic museums, including the National Railway Museum and Castle Museum.
You can also discover the city while learning about its history by taking a river cruise.
Or, for those who prefer to be more active, you can stroll along the city's intact walls, which provide among the best cityscape views. There are many exciting things to do in the town regardless of the season.
In the winter, the city has among the best Christmas markets in the United Kingdom, spectacular light shows, and an incredible ice sculpture event in February.
We advise staying at the Grand Hotel if you wish to have a luxurious babymoon in York. This spa and hotel are housed in former railroad offices in a convenient location, and its furnishings evoke the heyday of rail travel.
Edinburgh Babymoon
Another fantastic option for a United Kingdom babymoon getaway is the capital of Scotland. It is ideal for those who value culture and history.
Edinburgh Castle and Royal Mile are fantastic museums that should be visited during the day. There are a ton of upscale restaurants open at night that will give your babymoon the ideal romantic touch.
In addition, the city is home to many luxurious hotels that are ideal for a babymoon.
Also, the Balmoral, which is at the more expensive end of babymoons, offers an upscale package complete with prenatal massages and custom walking excursions. There are many more excellent places to stay, so don't worry if your budget can't support the Balmoral rates.
Peak District Babymoon
When we talk about getting away into the countryside, The Peak District is always our first choice. The Peak District offers a ton of activities and is ideal for a week or two's vacation.
There is something for everyone in the peaks, from touring stately residences like the stunning Hardwick Hall or Chatsworth House to going on treks in Dovedale in the Peak District National Park.
We recommend staying in a posh lodge when visiting the Peak District. The lovely Darwin Forest is close to Chatsworth House yet has many amenities on-site like a restaurant, spa, and a pool which is our favorite.
Cotswolds Babymoon 
Cotswolds is perfect for a day trip or a weekend getaway. The Cotswolds are a collection of among the world's most attractive villages, and when you imagine ideal rural England, the Cotswolds is what comes to mind.
When considering the main Cotswolds villages, there are many lovely ones where you might stay, and there is no incorrect choice. In our opinion, Bourton on the Water is the finest hamlet to visit on a babymoon with children because it offers shops, restaurants, and Birdland.
The Scottish Highlands Babymoon
You can give the Scottish Highlands and the lovely Cameron House and Lodge— a genuine rural vacation— a try! This home is situated along the beautiful Loch Lomond. The resort's on-site spa, restaurant, and golf course make it the ideal getaway for a Scotland babymoon.
Portmeirion Babymoon
We suggest Portmeirion if you're looking for an eccentric United Kingdom babymoon and want something unique. Wales' Portmeirion was designed to resemble the Italian sense of a town.
There are many stores in the hamlet for you to visit. There is a train that circles the area, and a lovely beach, so Portmeirion has lots to offer even for a babymoon.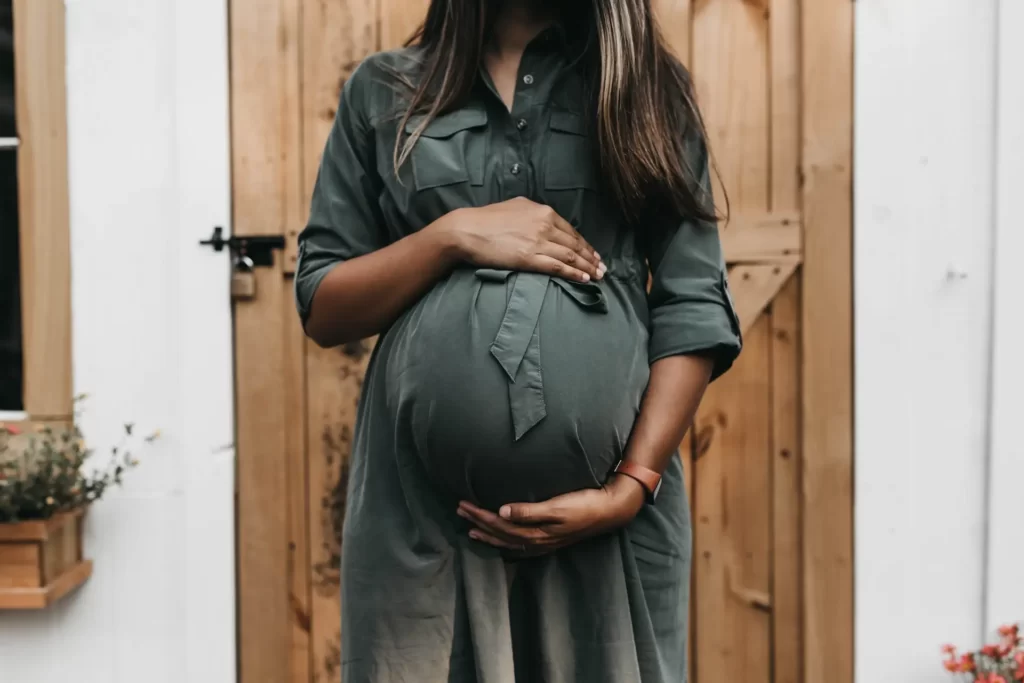 How to Arrange a Babymoon
Babymoons, or vacations taken by expectant parents to unwind before they have a bundle of joy as an extra carry-on, appear to be more popular than ever. However, it is important to take precautions.
The following are the most important considerations to make while booking your babymoon.
Time it Properly
It is recommended to organize your trip between fourteen and 28 weeks into your pregnancy, which is during your second trimester. That's because, hopefully, your morning sickness from the first trimester is over and your baby bump isn't yet too huge to interfere with your daily activities.
As you enter your third trimester, you can feel too worn out and uncomfortable to enjoy a vacation to its fullest.
Select your Location
Choose a location that appeals to you both and provides plenty of R&R, whether you want to relax on the beach or go on a city trip before diaper runs and midnight feedings become routine.
Since your pregnant body may not cope well on a journey that includes three layovers or a 10-hour car ride, it's good to shorten the travel time.
Inform Your Doctor of Your Progress
Contact your doctor before you plan any travel to ensure that they approve of your itinerary and to discuss any needed safety measures you may need to take, such as vaccines you may require and foods you should avoid.
Conclusion
Finally, there are many locations to see while on your United Kingdom babymoon. These locations provide a blend of romance, adventure, and relaxation, from charming rural communities to ancient metropolis.
This list has options for everyone, whether you're searching for a quiet retreat or a more adventurous experience. So get to arranging your pre-baby vacation now and create lifelong memories before the arrival of your child.
You and your spouse will be able to locate the ideal location that matches your interests and tastes thanks to the abundance of options.