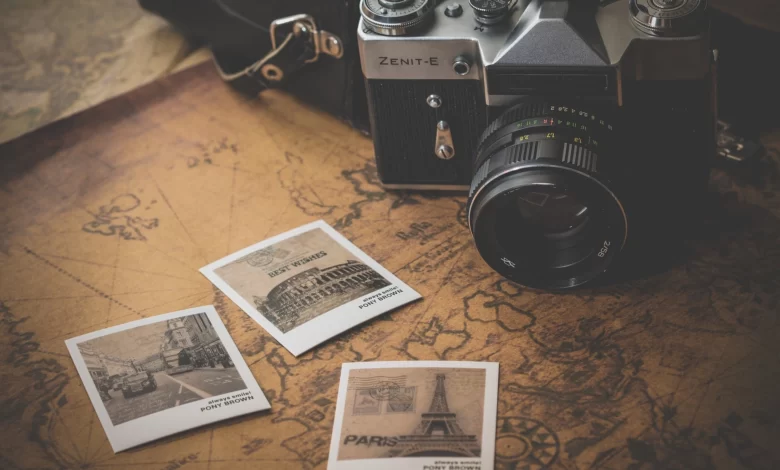 Travel
10 Tips For Travelling As A Senior Citizen
It's very common for people in retirement to go travelling. After several decades in employment, you finally have the time and the freedom to visit all the exotic destinations on your bucket list. But when you're getting on in years, health concerns can make things difficult. 
You may be worried about the prospect of something happening to you in a remote part of the world and not being able to seek help. Or the cost of emergency medical care in other countries. Perhaps you have a specific condition that requires certain routines that may be difficult to maintain while on holiday.
Whatever your worries, it is still possible to enjoy your travels. You may have to put some precautionary measures in place and adjust your choice of destination, But there is no reason you cannot satisfy your wanderlust and make happy memories around the world.
To get you on the way to your dream holiday, here are ten tips for travelling as a senior citizen.
Research your destination
Wherever you are planning to go, take some time to do some research well in advance. You want to know as much as possible about the city, country, resort, or hotel you are travelling to. Useful information includes nearby medical facilities, details about international healthcare, insurance, and local crime rates. Having all this knowledge to hand will make you feel safer and more prepared for any eventuality.
Think ahead
The quicker you can get through the airport, the less time you'll have to spend on your feet. Check in online before your flight so you can rush through the terminal and grab a coffee before your flight. Consider paying a little extra for priority boarding so you don't have to wait in line for an extended period, and if you have the budget for it, you'll find first class a lot more convenient and comfortable.
Use senior-friendly travel services
There are many travel companies and package providers that specifically cater to senior citizens. You will find that these organisations are much more considerate and understanding to your particular needs, and you are much likely to find options that are comfortable and adaptable to your travel preferences. Many providers offer discounts for seniors, so do your research and try to find some opportunities to save money.
Reserve elderly accommodation
When you're young you can tolerate sleeping in uncomfortable beds or sitting on cramped buses with no legroom. But once you get past a certain age, these experiences can take their toll on your body. When booking hotels and transport, be sure to reserve priority seats or accessible rooms. You will feel much more comfortable sitting in a seat with plenty of room and close to the exit. And if needed, you may be able to find a room on the ground floor with extra options for impaired mobility.
Take documentation
If you have specific medical needs, it's important you carry the relevant documentation on your person at all times. This way, if you do have a medical emergency, local healthcare professionals will have details of your medication and health conditions. You can rest easy knowing that you will receive exactly the right level of care.
Pack light
Lugging a heavy suitcase behind you or carrying a large backpack on your shoulders is going to make for a very uncomfortable holiday. And you might return home nursing bruises and muscle pains. Try to pack as light as possible, and purchase luggage that is easy to transport. Suitcases with wheels and long handles are the best option, as these require little effort to manoeuvre around. When packing, only include the essential items that you absolutely need. You can always buy more out there if you've forgotten something, and your hotel may have a laundry service if you run out of clean clothes.
Share your plans
Your loved ones at home may be worrying about you, so make sure you share your plans with them. Let them know if you are going for a remote hike in the mountains or swimming in the sea. If you're travelling from place to place and have various activities booked, give them a full itinerary so they know where you are at any given time. If you are prone to spontaneity and change your plans at the last minute, let them know.
Check in with a loved one
Although you may be extremely busy having fun and exploring the sights of your travel destination, take the time to check in with your loved ones each day. They will not only be keen to know you're safe, but will no doubt also want to hear how your trip is going. Even if it's just a quick phone call in the evening or sending them a few photos of your day, schedule a time to get in touch regularly. You will almost certainly be able to get wifi in your accommodation but if not, there will be plenty of cafes or bars with free internet nearby.
Take safety precautions
Although you will most likely have a great time on holiday, there are always going to be risks. You could have a health scare in the middle of nowhere, you could lose your medication, or be injured in a traffic accident. Therefore it's a good idea to take safety precautions for any possible scenario. Taking an elderly GPS tracker will enable you to contact the emergency services if you have a fall or other medical issue, and they will be able to find you quickly no matter where you are. Have a plan in place for obtaining new medication and just be as careful as possible when on the move.
Maintain your routine
When you're at home, you may have a particular routine for maintaining your health. This may involve regular morning exercise, taking medication at certain times, and avoiding certain foodstuffs. Although it may be difficult in a new part of the world, try to maintain this routine as much as possible when on holiday. Otherwise it may be a shock to the system and your health may impact the enjoyment of your trip.
Hopefully these tips have given you plenty of advice for planning your travels. Just remember to stay safe and look after yourself.