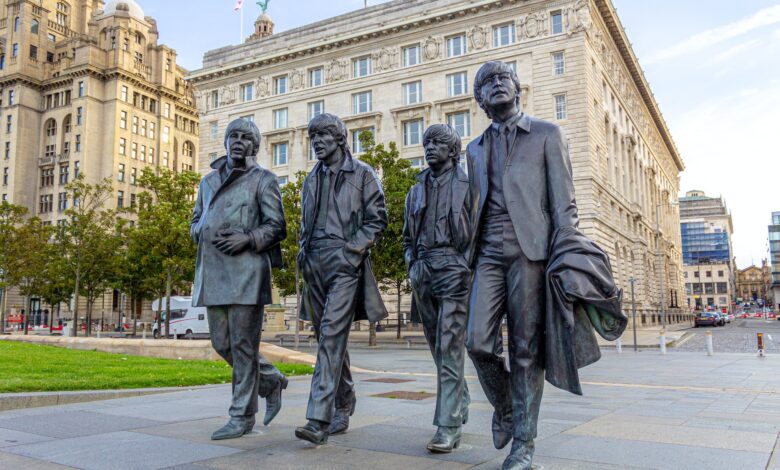 There's no better place in the world to be with your best mate than Liverpool! A city full of culture, music and friendly people, Liverpool is the perfect place to spend some quality time with your closest friend.
To help you make the most of your time in Liverpool, we've put together a list of the best places to visit with your best mate. From exploring the city's rich history to spending a night out on the town, there's something for everyone in Liverpool.
1. The Beatles Story
No trip to Liverpool would be complete without learning about the city's most famous export – The Beatles. The Beatles Story is a must-visit for all fans of the Fab Four, and it's the perfect place to share your love of the band with your best friend.
The iconic Liver Building is also worth a visit, and you can even take a selfie with a statue of John Lennon.
2. Albert Dock
One of the most popular tourist attractions in Liverpool, Albert Dock is a great place to spend a few hours with your best mate. Home to museums, restaurants, bars and shops, there's plenty to keep you entertained at this historic dockland area.
If you're feeling active, you can even hire a bike and explore the docks at your own pace.
3. Anfield Stadium
Liverpool is one of the most successful football clubs in England, so a visit to Anfield Stadium is a must for any sports fan. Even if you're not a big football fan, the stadium tour is still worth doing as it's a great way to learn about the club's rich history.
If you're visiting on a match day, be sure to soak up the atmosphere inside the stadium and cheer on the home team!
4. The Cavern Club
The Cavern Club is a Liverpool institution and a must-visit for music lovers. This legendary club was where The Beatles first played, and it has since been host to countless other famous bands and artists.
Even if you're not a big fan of live music, the Cavern Club is still worth checking out as it's steeped in history. Be sure to take a photo outside the club too – it's an iconic spot in Liverpool!
5. Tate Liverpool
Liverpool is home to some world-class museums, and Tate Liverpool is one of the best. This modern art gallery is housed in a converted warehouse on the Albert Dock, and it's well worth spending a few hours exploring with your best mate.
Tate Liverpool has an impressive collection of modern art, and it's also home to temporary exhibitions which are definitely worth checking out.
6. Walker Art Gallery
The Walker Art Gallery is another must-visit museum in Liverpool, and it's perfect for art lovers. This historic gallery has been open since 1877, and it houses an impressive collection of paintings, sculptures and other works of art.
Be sure to check out the Walker Art Gallery's website before you visit as they often have special exhibitions on which are definitely worth seeing.
7. Liverpool Cathedral
Liverpool Cathedral is the largest cathedral in England, and it's an awe-inspiring sight. The cathedral is free to enter, and it's definitely worth going inside to see the beautiful architecture and stained glass windows.
If you're feeling fit, you can even climb the tower for some stunning views over Liverpool.
8. Sefton Park
Sefton Park is one of the most popular parks in Liverpool, and it's the perfect place to spend a sunny day with your best mate. With its huge lake, tree-lined pathways and lush green grass, Sefton Park is a great spot for a picnic or a leisurely stroll.
There's also plenty of things to do in Sefton Park, including tennis courts, a playground and a café.
9. Liverpool ONE
Liverpool ONE is the city's main shopping district, and it's the perfect place to treat your best mate (and yourself!) to some new clothes. With over 170 shops, Liverpool ONE has something for everyone, and it's also home to restaurants, bars and cafes.
If you're visiting on a weekend, be sure to check out the open-air markets which are located in Chavasse Park.
10. Mathew Street
Mathew Street is the heart of Liverpool's nightlife scene, and it's the perfect place to go for a night out with your best mate. With plenty of bars, clubs and live music venues, you'll be spoilt for choice when it comes to choosing where to go.
Be sure to start your night off with a drink in one of the many pubs on Mathew Street, and then dance the night away in one of the clubs!