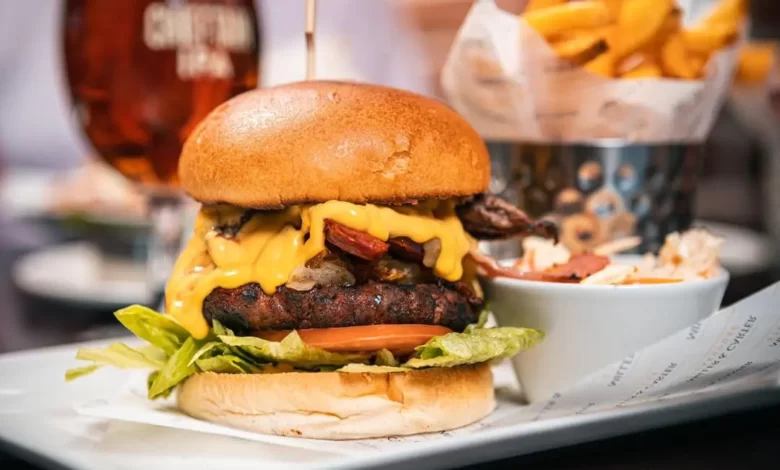 Calling all burger aficionados and food enthusiasts! International Burger Day is just around the corner (28 May), and what better way to honour this delectable occasion than by sinking your teeth into the juiciest, most mouthwatering burgers Liverpool's waterfront has to offer? Nestled along the iconic River Mersey, Liverpool's vibrant waterfront not only boasts breathtaking views but also serves as a haven for foodies seeking the perfect burger experience.
Get ready to satisfy your burger cravings and celebrate International Burger Day in style!
Titanic Hotel Liverpool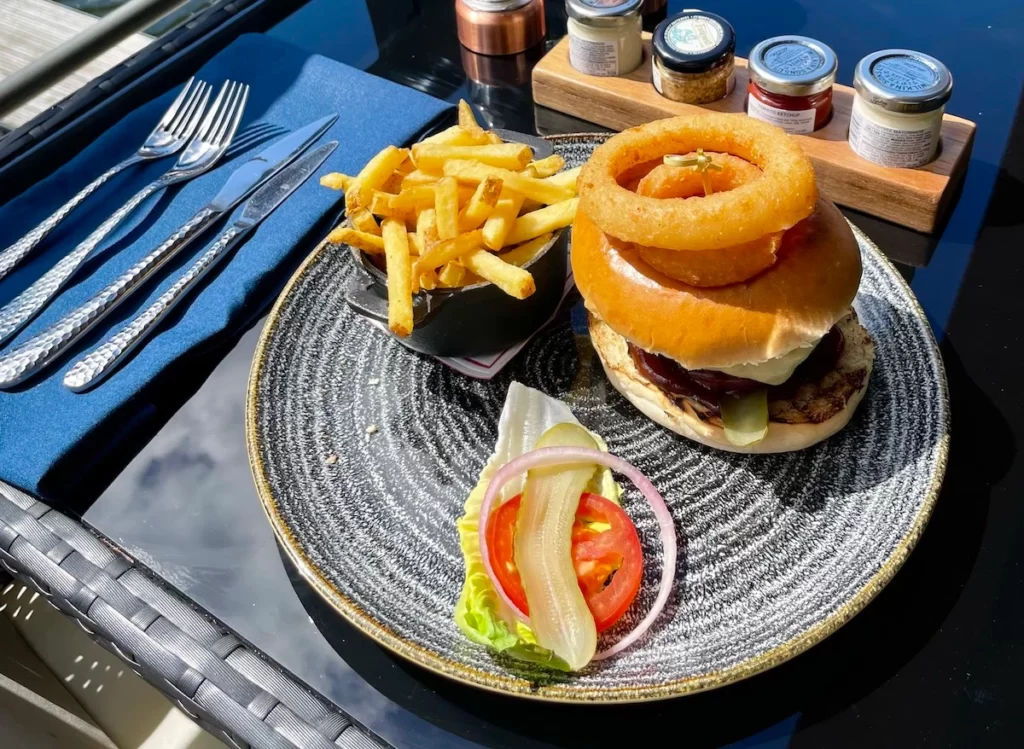 Pairing decadent dining with breathtaking views of Stanley Dock, head to Stanley's Bar and Grill for a heavenly 8oz Steak Burger, topped with Swiss cheese, crisp gem lettuce and dill pickles on a toasted brioche bun. On International Burger Day itself (28th May), diners can pair the dish with a refreshing house wine or beer for £20.
Peaberry Coffee House and Kitchen
Putting a twist on the beloved burger, head dockside to Peaberry Coffee House and Kitchen for a tastebud tantalising Crumplestiltskin. The delicious dish with a difference features succulent buffalo buttermilk chicken and streaky bacon topped with lettuce, tomato and pickles before being sandwiched between breakfast favourites – toasted crumpets!
Gusto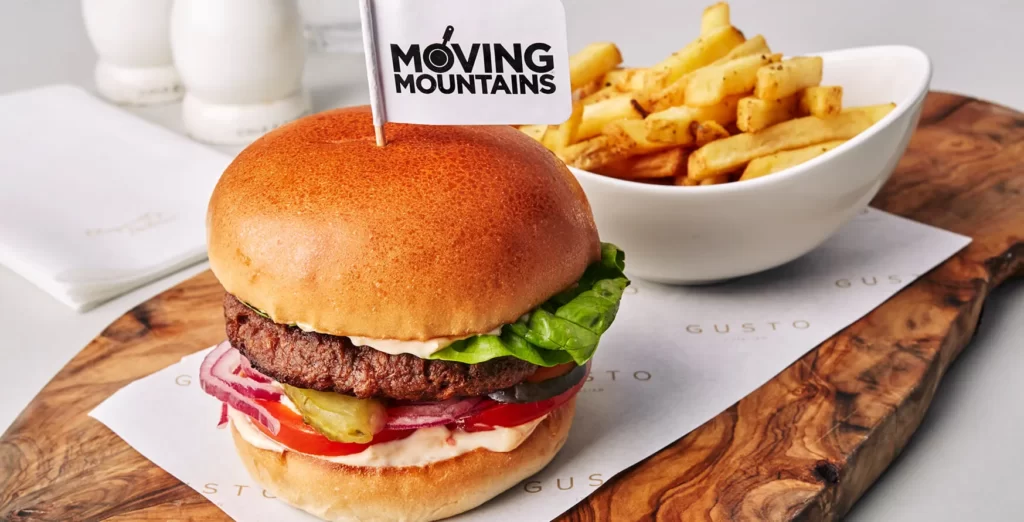 Those after a meatless meal can tuck into Gusto's juicy Vegan Burger. Served with skin-on fries or a colourful house salad, enjoy a Moving Mountains patty accompanied with a creamy Romesco vegan mayonnaise and vegan mozzarella for a bite bursting with flavour.
Miller and Carter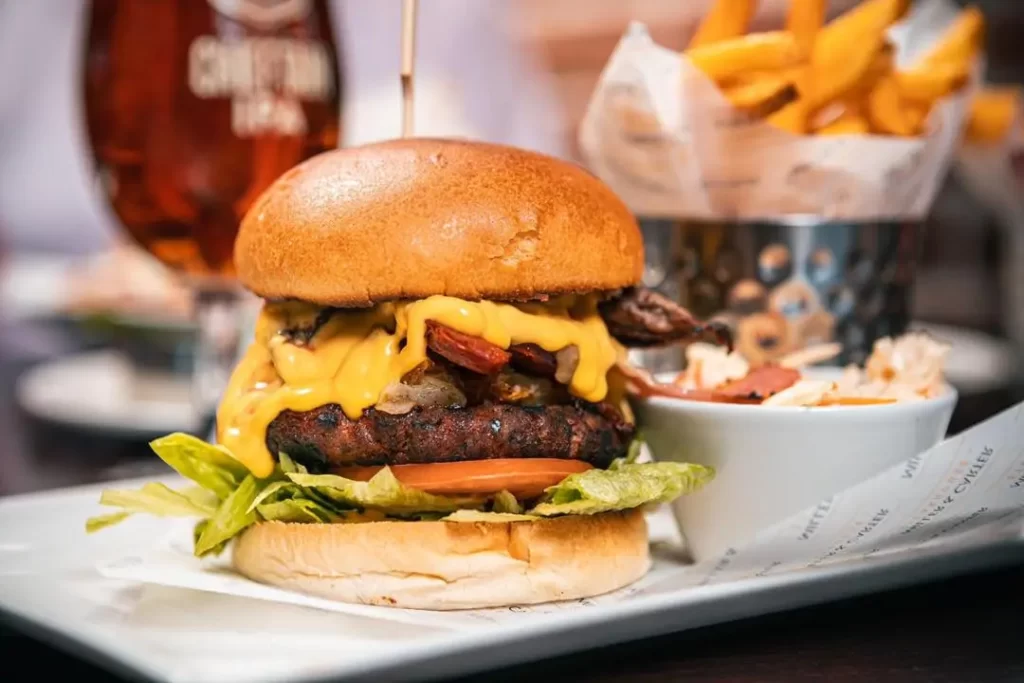 Putting a 30 day aged prime beef burger as the star of the show, Miller's Steakhouse Dirty Burger combines pulled beef barbacoa, tender sliced fillet tails, onion loaf, smoked cheddar cheese and their special recipe burger sauce, before pairing with a glazed brioche style bun, lettuce, tomato and your choice of seasoned fries or mixed salad.
What's Cooking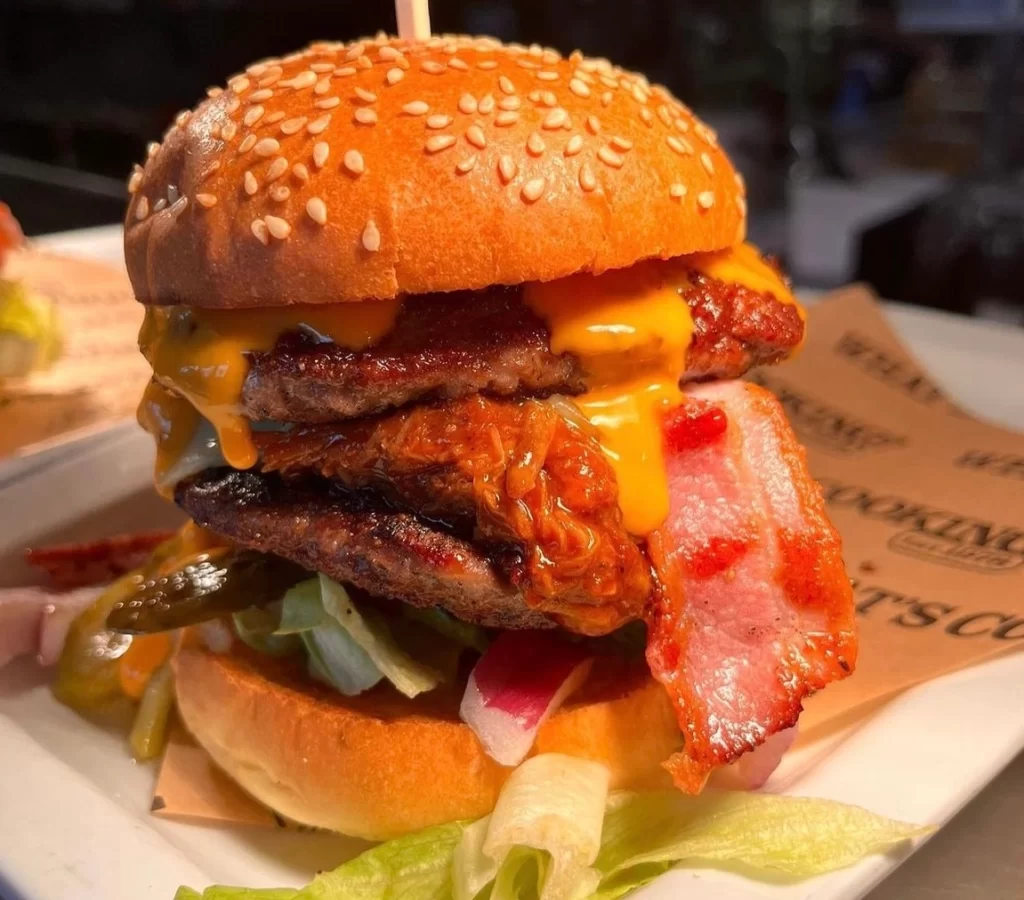 With nine different burgers sitting pride of place on What's Cooking's menu, there's a choice for every appetite or craving. From a Piggy Smalls featuring shredded pork and crispy bacon to an indulgent Easy Brie-zy for fans of brie and cranberry, each burger patty is sandwiched in a glazed sourdough bun with lettuce, tomato, onions and a secret sauce.
Revolucion de Cuba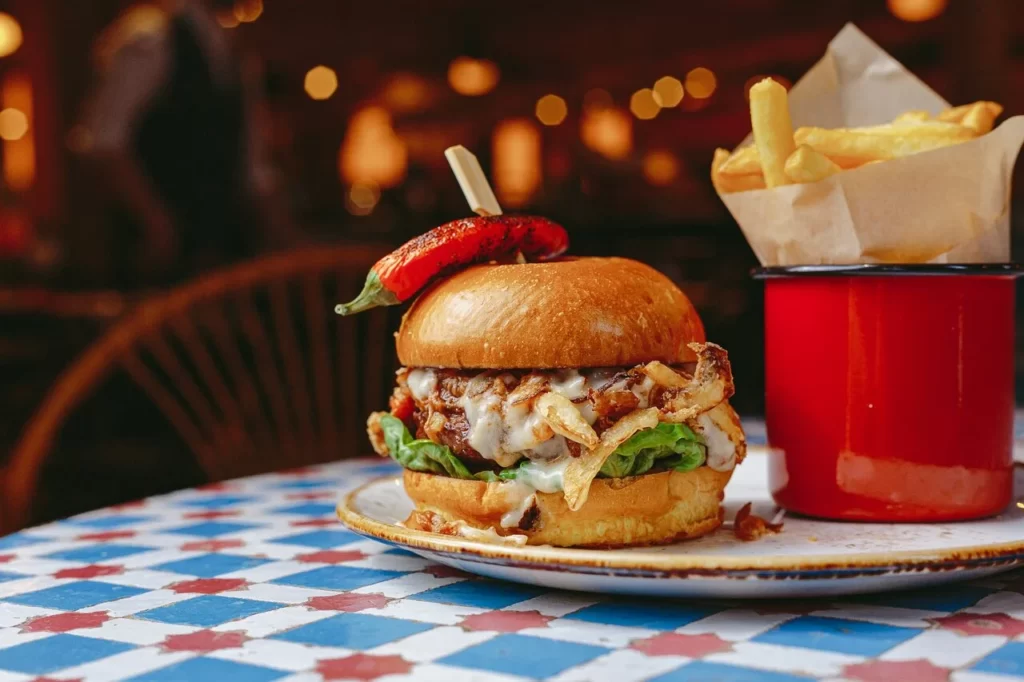 Seekers of spice can visit Caribbean-inspired restaurant, Revolucion de Cuba for a lip-smacking Royale Burger. Featuring a beef patty topped with smokey pulled beef, cheese sauce, crispy onions, pickles, jalapeños and a rum-infused mayonnaise, take your pick of fries or a cuban salad to complete the delectable dish.
Whilst you're here be sure to check out our guide to the 8 Best Burgers In Liverpool.
International Burger Day is a time to celebrate the art of burger-making and indulge in one of the most beloved comfort foods. So, grab your friends, make a reservation, and prepare to embark on a burger-filled adventure at Liverpool's waterfront.