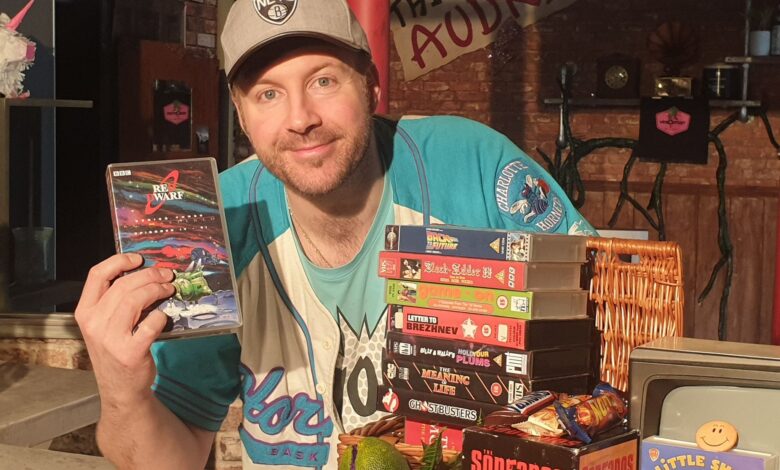 VideOdyssey nostalgic care packages are available now…
VideOdyssey are helping the fight back against Covid19 by offering to deliver nostalgic care packages to anyone who is self isolated on Merseyside.
VideOdyssey is dubbed the 'UK's last video shop' with retro video tapes available to buy and rent, you can even rent a VHS player. So what better way to give the older generation a taste of nostalgia than by providing them with classic films and retro snacks, during lockdown.
Want to immerse yourself in a simpler time, when getting films from the video shop was a real kick? Now you can rent a little time capsule to help you through this difficult time.
VideOdyssey are working with Liverpool City Council to be able to deliver the service for free to the over 70s – who face being isolated or 'shielded' by society for at least 3 months.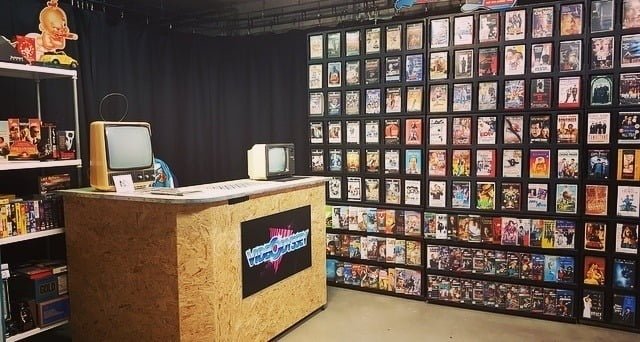 How it works: Sign up to receive a VideOdyssey Nostalgia SOS pack – send them your top 5 actors and they will select 10 classic films or TV shows to bring to your door, along with retro snacks and even special requests for supplies from your local supermarket.
They will drop the Nostalgia SOS pack in front of your home and then stand back 3 metres while you take it in and we share any verbal communication from a safe social distance to stop the spread of this offensive virus.
VideOdyssey, based on Windsor Street in Toxteth, is also home to an amazing retro games arcade and a huge cinema room where, in normal times, the team show films up on the big screen.
For more information about their nostalgic care packages visit the VideOdyssey Facebook page and send the team a message.