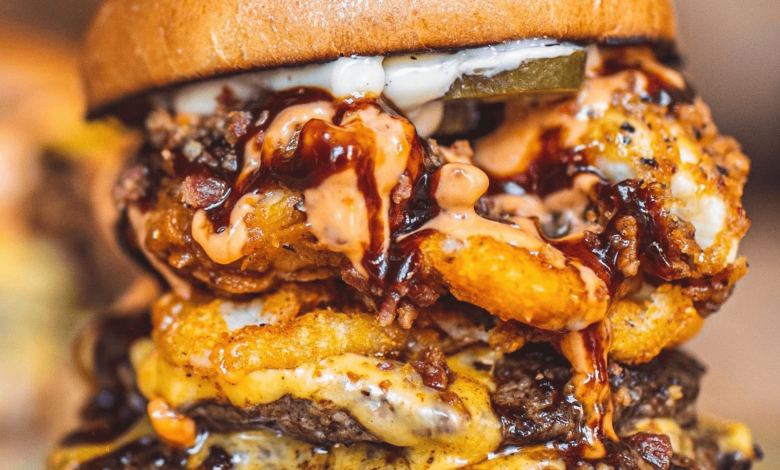 We know that we're about to cause controversy and outcries from many of you out there but this is our top ten best restaurants in Liverpool.
Maray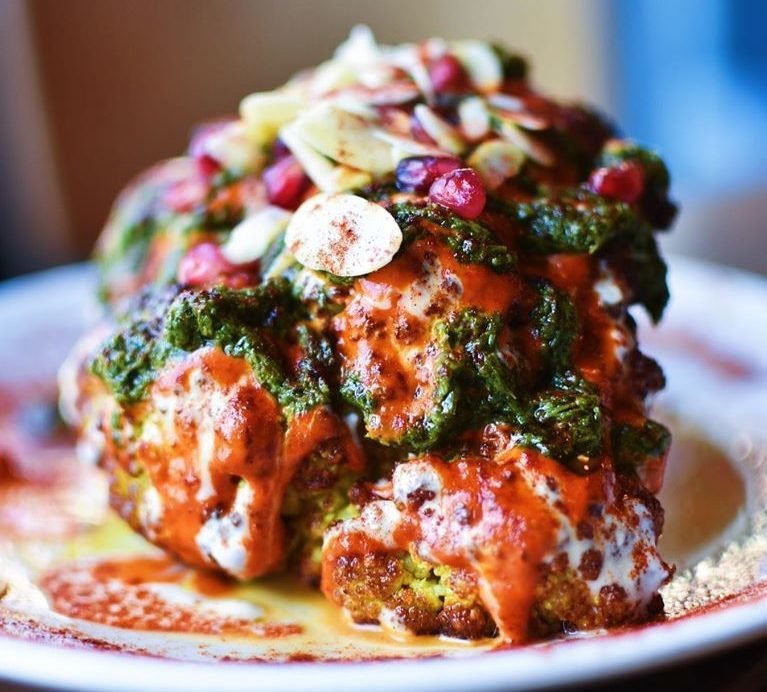 Middle Eastern-inspired small plates restaurants with venues on Bold Street, Allerton Road and the Royal Albert Dock. Maray has legendary status in Liverpool, thanks to their unique dishes and a great cocktail menu to complement the amazing flavours of their food. I think most of the city would agree with us that Maray is one of the best restaurants in Liverpool.
Crust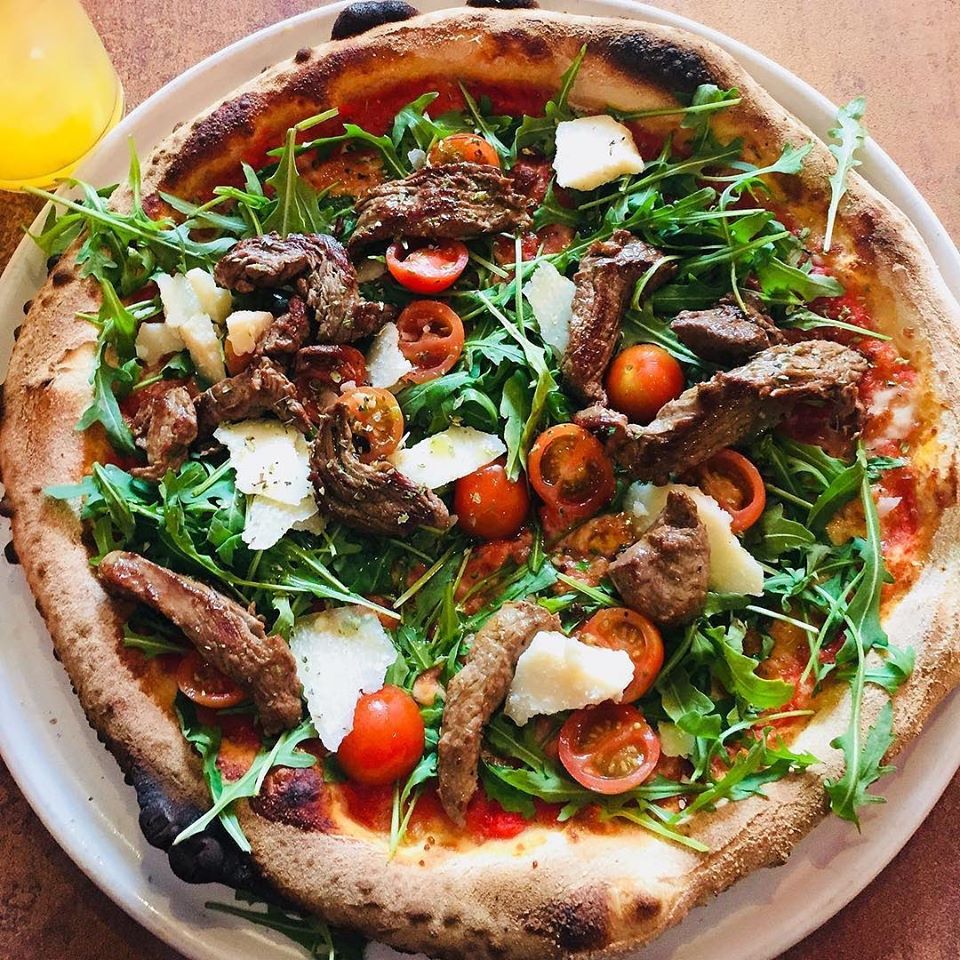 Award-winning wood-fired pizzas, Crust is a must for all pizza lovers. Their Gamberi & Astice pizza with prawn, half lobster in shell & lobster sauce and their Straccetti pizza with sliced fillet mignon, rocket, parmesan, cherry tomatoes (pictured) are what sets Crust apart from other pizzeria's in the area. It's rustic decor and relaxed atmosphere make it extra special.
Six By Nico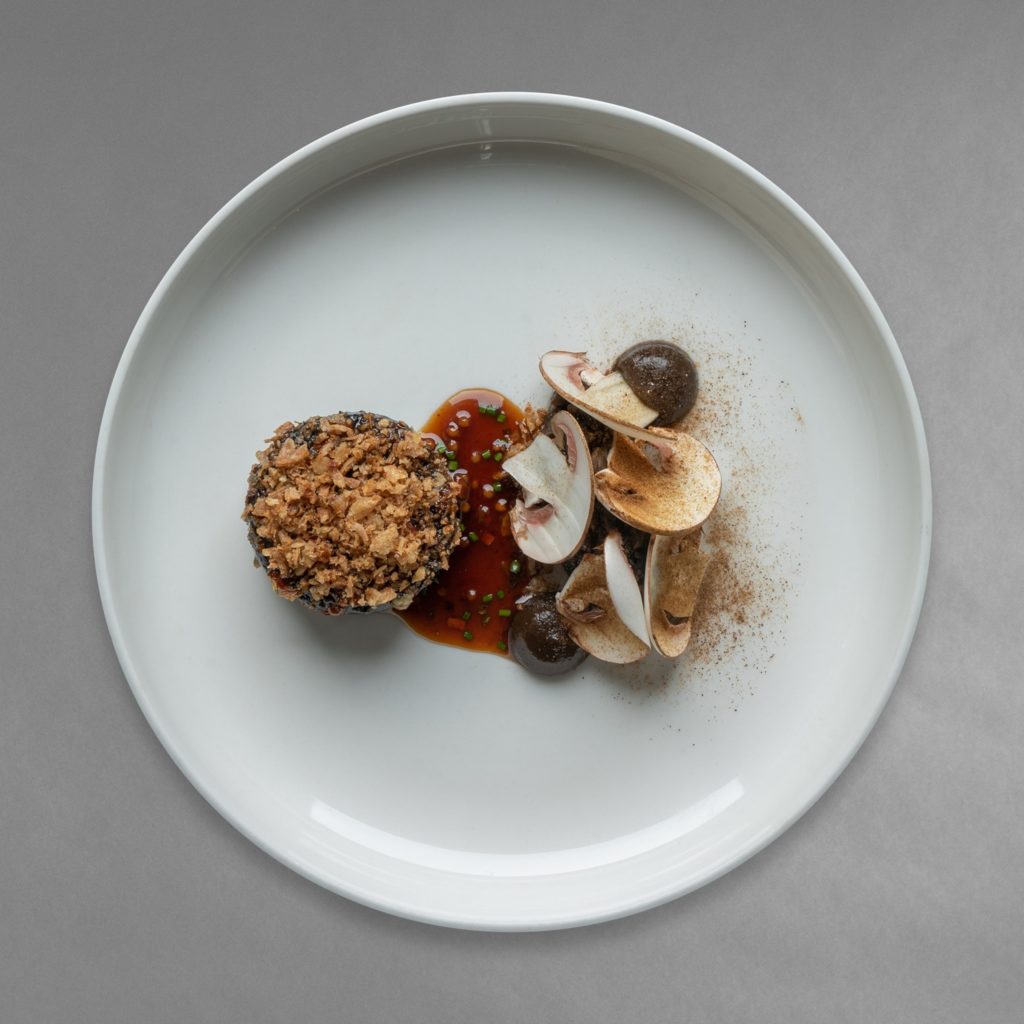 Chef Nico Simeone has re-invented the dining experience – serving a brand new six-course tasting-menu – each one themed upon a different place, memory or idea, every six weeks. Nico and his team combine different ingredients, flavours, and dishes, to bring memories and stories to the table such as their New York menu which featured Beef Burger Doughnuts and The Chippie menu that included a deep fried mars bar! Six By Nico is a memorable dining experience that you don't want to miss out on. Read our review of Six By Nico Chippie Menu.
Almost Famous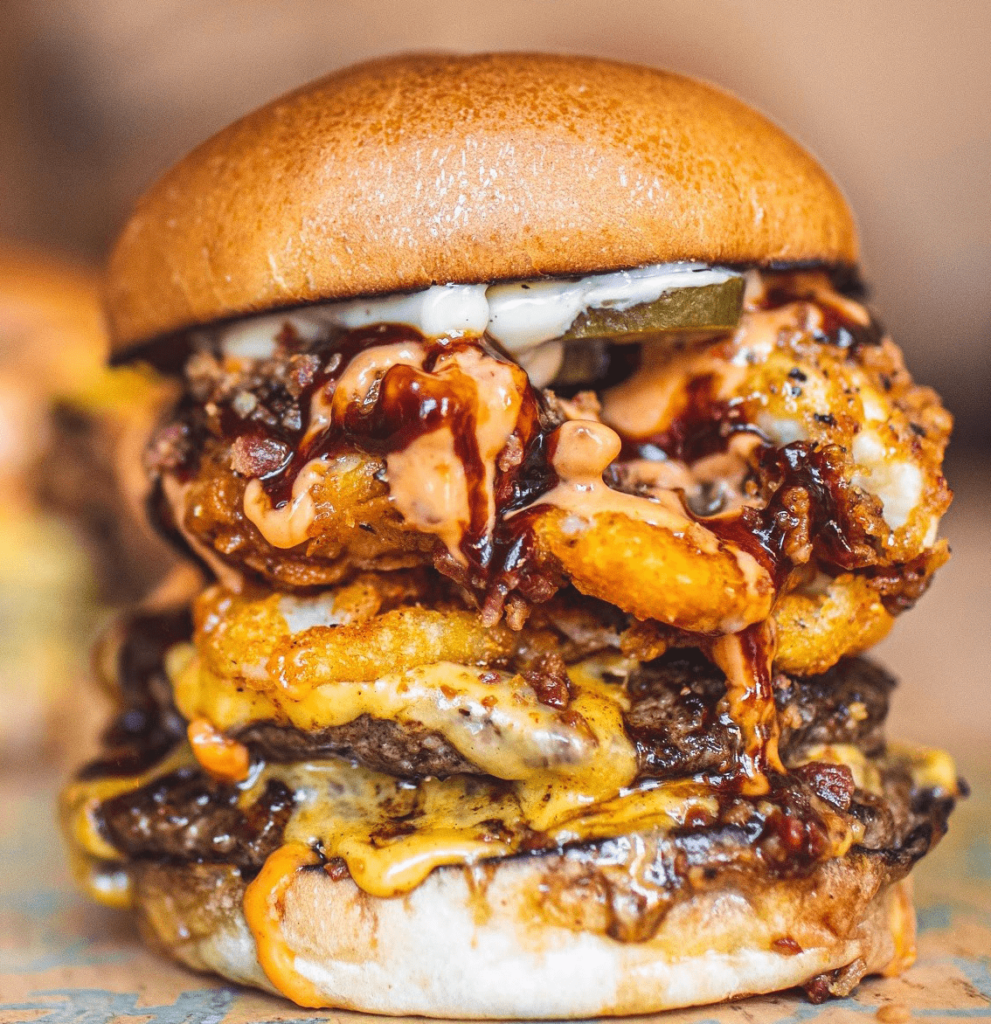 Almost Famous has become a Liverpool institution thanks to their burgers that are stacked high and are full of inventive fillings. The Crack Shack burger is made up of a double cheeseburger, double buttermilk fried chicken, JD maple, smashed tots, bacon rain, awesome sauce, redneck bbq, creamy peppered mayo and pickles. Now, if half of that didn't make sense, just trust us and get yourself down to Almost Famous for an explosion of taste in your mouth!
Mowgli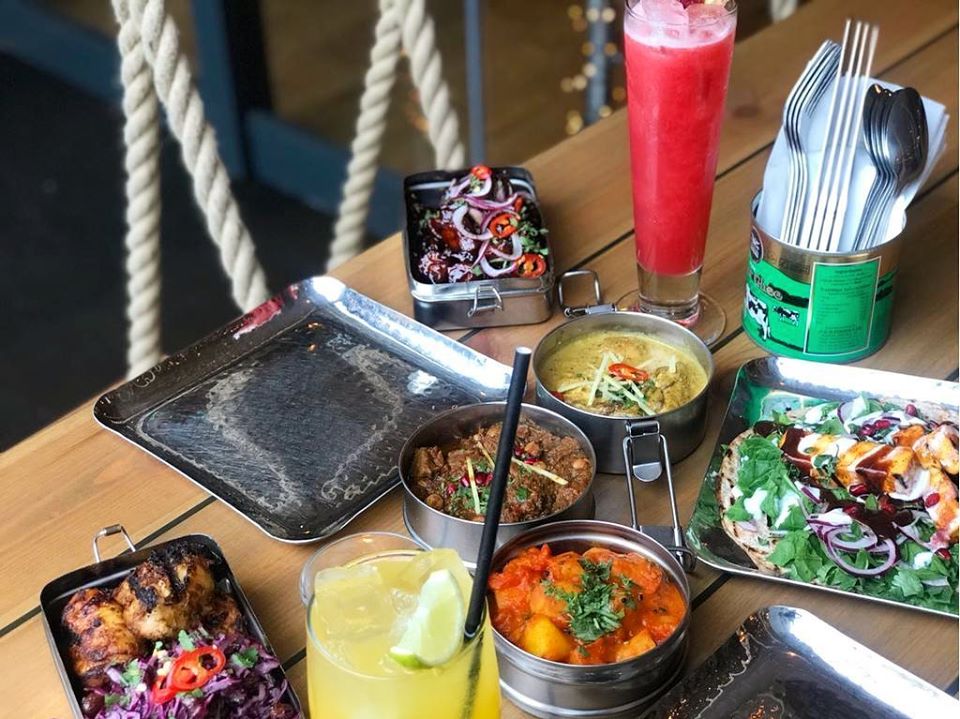 Mowgli prides itself on showing the truth about how Indians eat at home and in the street. They emphasise mixing and matching up smaller dishes; particular highlights fr us would be their signature Yoghurt Chat Bombs, the Gunpowder chicken and the Mowgli Chip Buttie (with turmeric fries). Their take on a traditional Goan fish curry is also nothing short of mind blowing.
Down The Hatch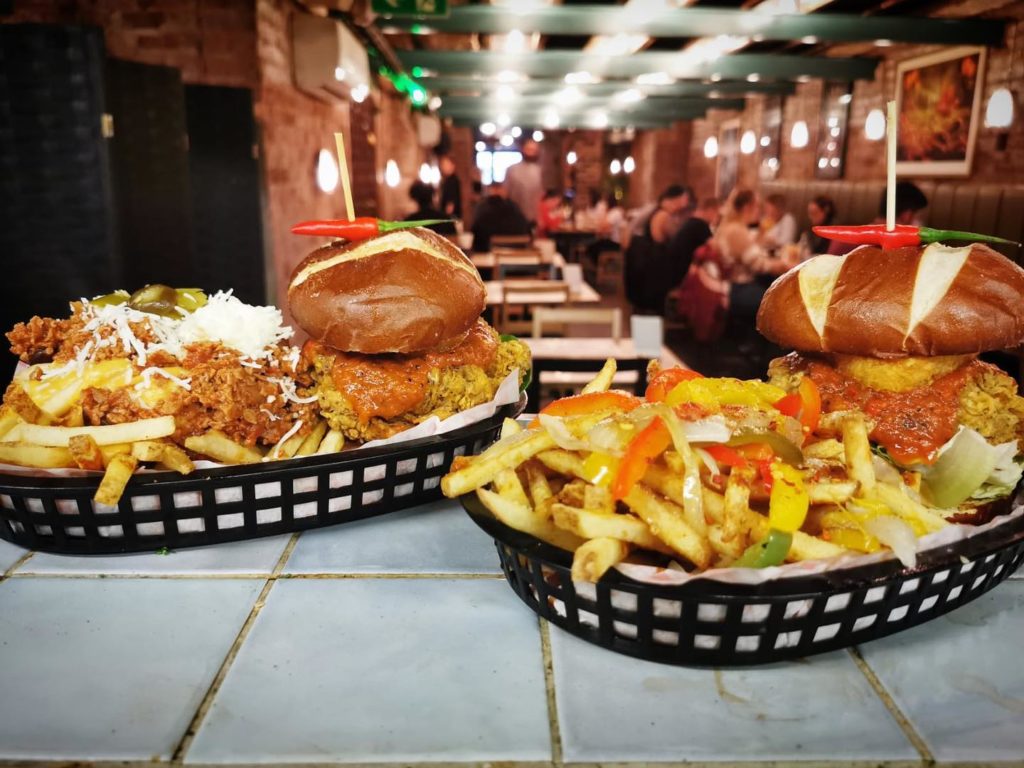 One of the city's most popular vegan and veggie restaurants, Down The Hatch specialise in vegan junk food. As a meat eater this is one of the first places we tried when going for a meat free option and we haven't looked back since. Serving up incredible small plates (jackfruit nuggets, cauliflower wings), stacked burgers, seitan 'wings' and much more. Down The Hatch is simply epic.
The Quarter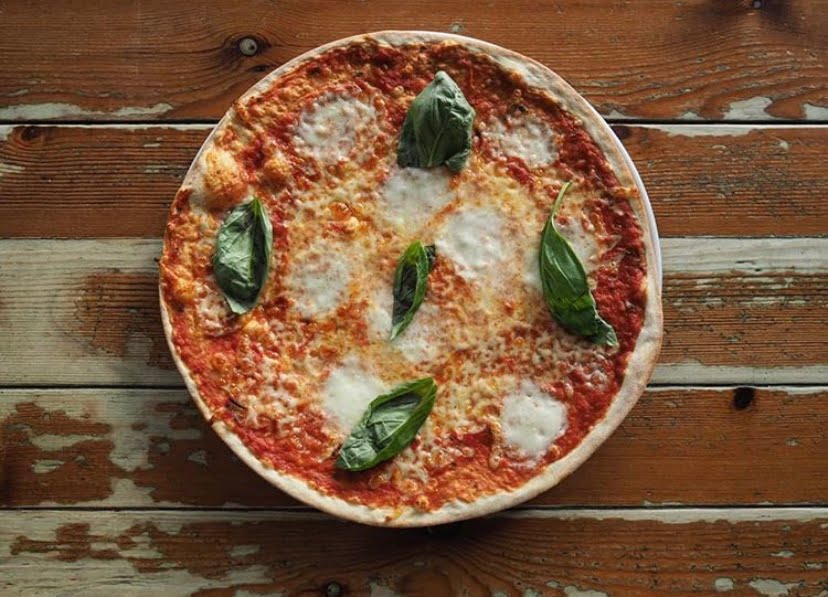 The Quarter can be found on Faulkner Street, in the heart of the beautiful Georgian Quarter. This Italian inspired restaurant manages to create a laid back, yet bustling atmosphere. Pizza and pasta dishes are it's focal point as you'd expect from any good Italian, but there's plenty on the menu to keep everyone happy. We've always found The Quarter to be a great dining spot for birthdays and other celebrations with it's warm and inviting vibe and we've spent many a sunny afternoon sat outside enjoying pizza on their cobbled terrace.
Slim's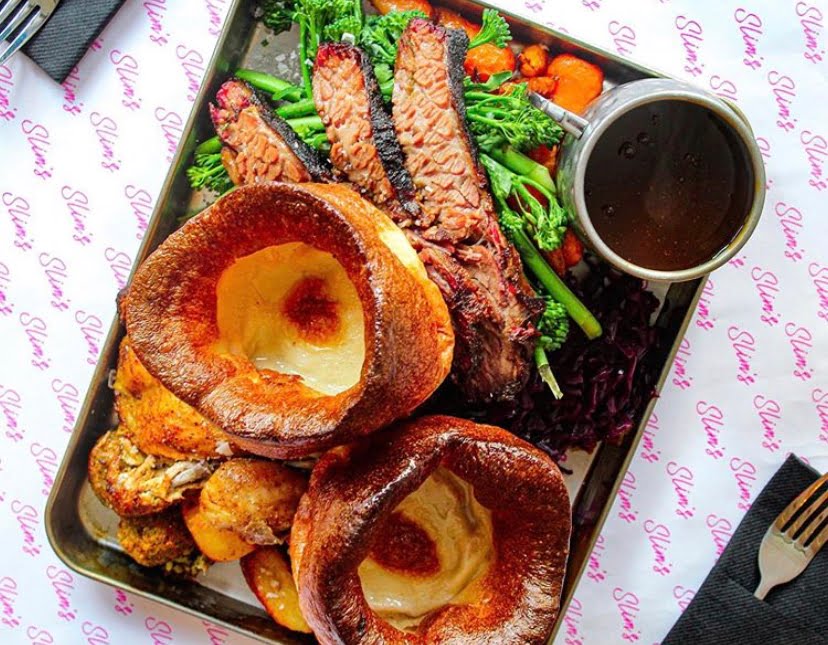 Although Slim's is a relative newcomer on the scene, the American-diner inspired restaurant brings more than just a touch of class to the term 'diner'! From rainbow pancake stacks on their breakfast and brunch menu to amazing burgers and fries. But, the showstoppers at Slim's are their sharing trays. The chef's daily smoked meats tray with house bbq souce, slaw, pickles & fries is quite simply amazing. There's a vegan sharing tray option as well as their Sunday Roast sharing trays which are heavenly.
Bacaro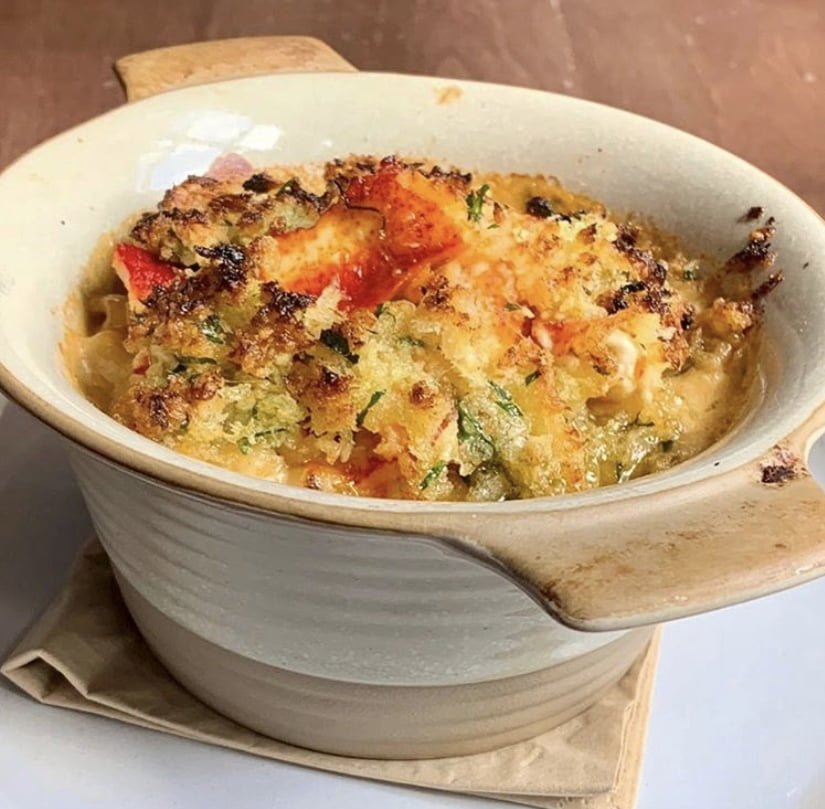 Castle Street's Bacaro is a Venetian-inspired small plates restaurant serving up pizzettes in a variety of mouth watering combinations (our favourite is the Braised beef, harissa & salted ricotta) and other stunning dishes such as the lobster mac and cheese (pictured), crisp fried gnocchi with basil pesto and buttermilk chicken milanese. These are just a few of our favourites from what is one of the most impressive menus in the city (in our opinion!).
Panoramic 34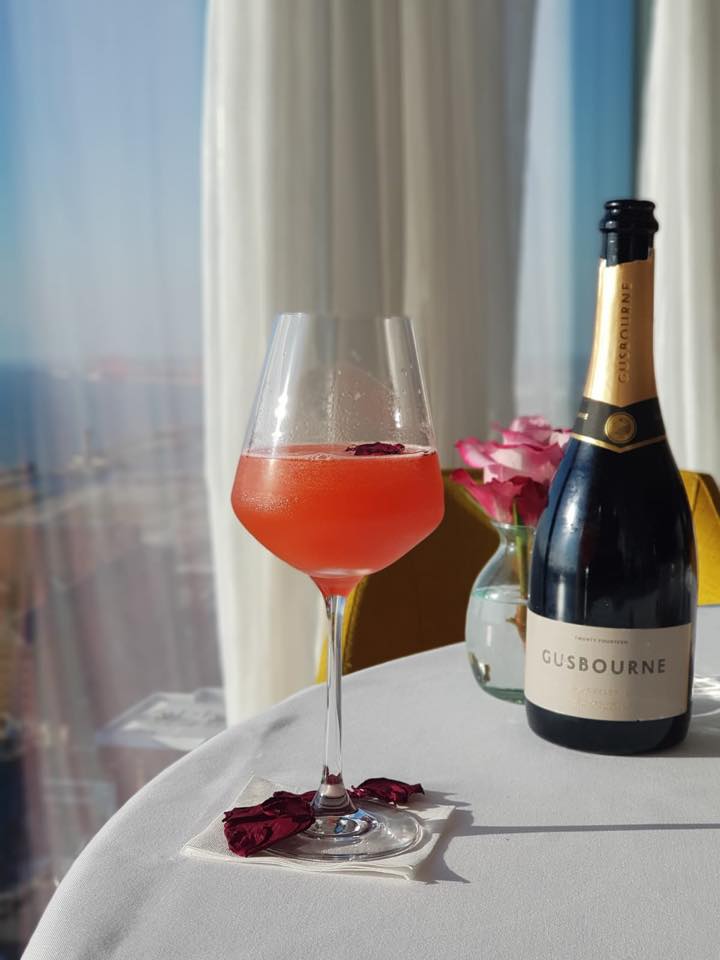 On the 34th floor of the West Tower you'll find Panoramic 34, offering 360° views of the city's skyline alongside their lunch, fine dining and cocktail menus. If you're looking for a spectacular venue as well as beautiful food then you can't beat Panoramic 34. There can certainly be no arguements here that it's one of the best restaurants in Liverpool.
What do you think of our best restaurants in Liverpool top 10? Let us know in the comments below.