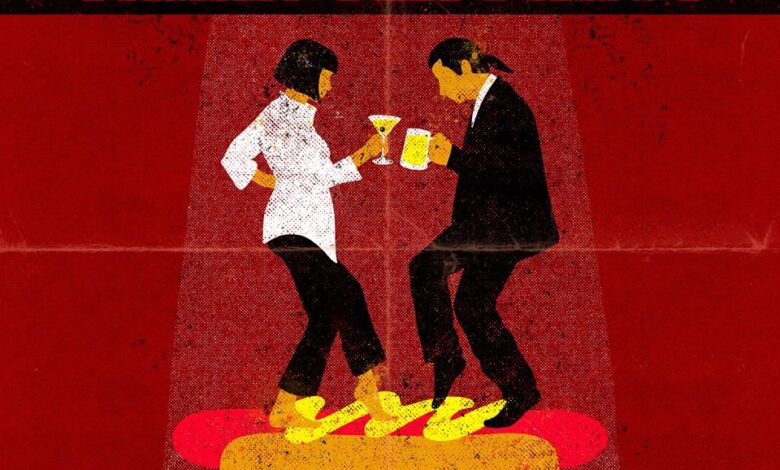 Camp & Furnace has announced a Quentin Tarantino themed party featuring a two-course American diner themed dinner, a bottomless fizz hour, themed cocktails, Tarantino soundtracks, visuals, film clips and more.
Happening on Saturday 11 April from 5pm, you can expect an evening filled dedicated to the legendary Hollywood film director.
Tickets go on sale on Thursday 20th February and you can sign up for ticket alerts via Skiddle. 
Tarantino is known for his often violent, dialouge heavy films with non-linear storylines including; Reservoir Dogs, Pulp Fiction, Kill Bill, Django Unchained and Once Upon A Time In Hollywood.
Tarantino has created some of Hollywoods most memorable scenes like the adrenaline shot scene in Pulp Fiction, the unmasking of the KKK in Django Unchained, the 'Stuck In The Middle With You' scene in Reservoir Dogs and the House of Blue Leaves scene from Kill Bill amongst many more.
Since opening its doors in 2012, Camp and Furnace quickly gained a reputation as one of the country's most exciting places to eat and drink. Hosting regular events from quiz nights to film screenings they also show the Liverpool and Everton games up on the big screen in their Fan Park, alongside other sporting events.
We fully expect that Camp & Furnace's event will sell out within days of the ticket release so don't hang about if you want to be part of what should be a special evening.
The Tarantino Themed Party – Quentin Taran-Tea Party – is on sale from 4pm on Thursday 20 February via Skiddle.