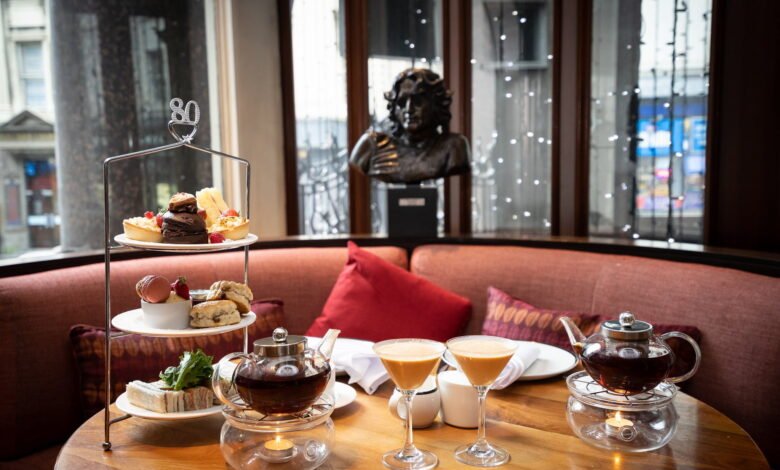 Updated for 2022. We've complied a comprehensive guide to the best afternoon tea places in Liverpool. All you have to do is go and enjoy them.
Panoramic 34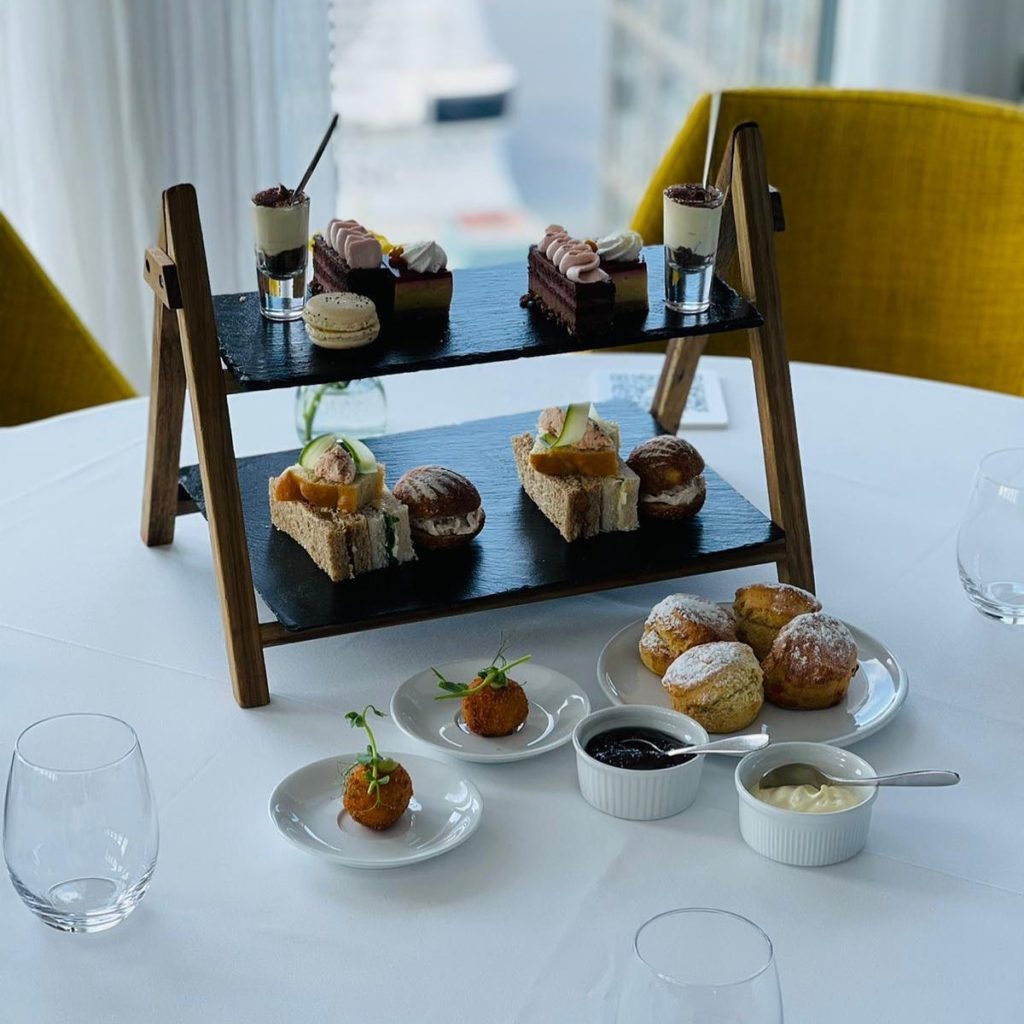 This is afternoon tea with a view! It's one of the best views of the city and you can enjoy it with Panoramic 34's indulgent afternoon tea offering.
Oh Me Oh My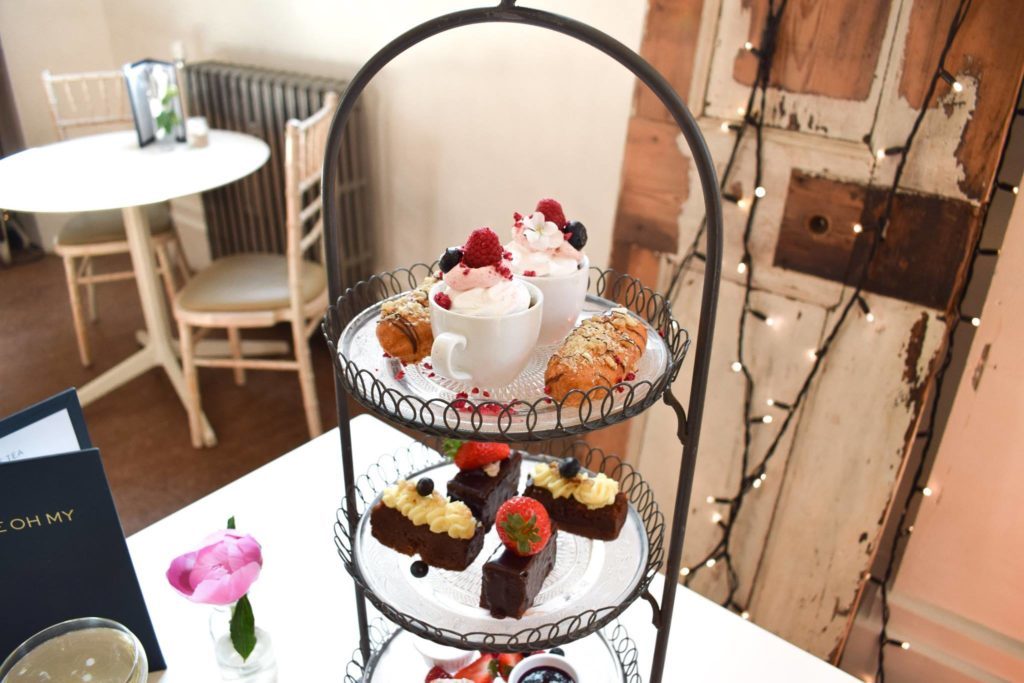 You'd be forgiven for walking straight past Oh Me Oh My without even knowing what magic goes on behind those doors. A beautiful venue located within West Africa house it is perfect for special occasions and fantastic afternoon tea.
Hard Days Night Hotel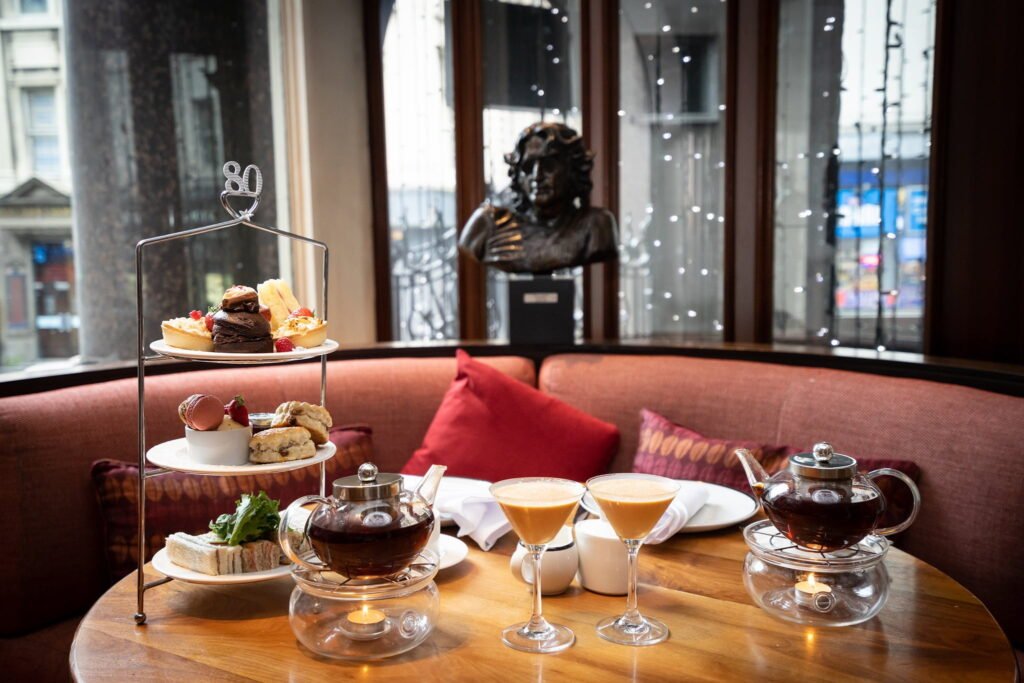 The lounge at the Hard Days Night Hotel is a stylish spot to unwind and their afternoon tea is a well presented treat with a more laid back feel than its predecessors.
Malmaison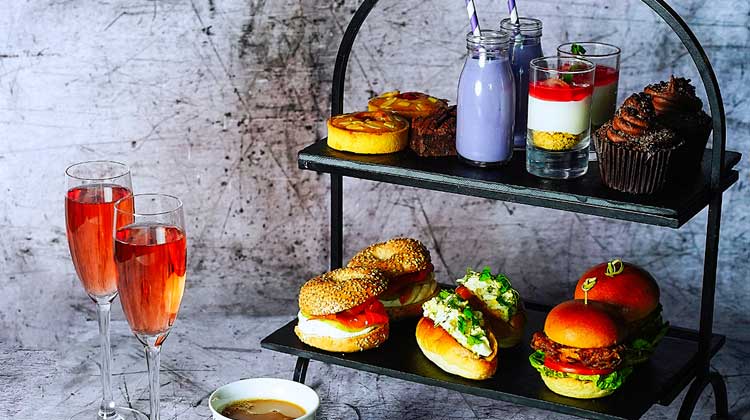 A combination of mini burgers, wraps, very generously sized cakes and sweet treats, the Malmaison does afternoon tea very well.
Carpathia (30 James Street)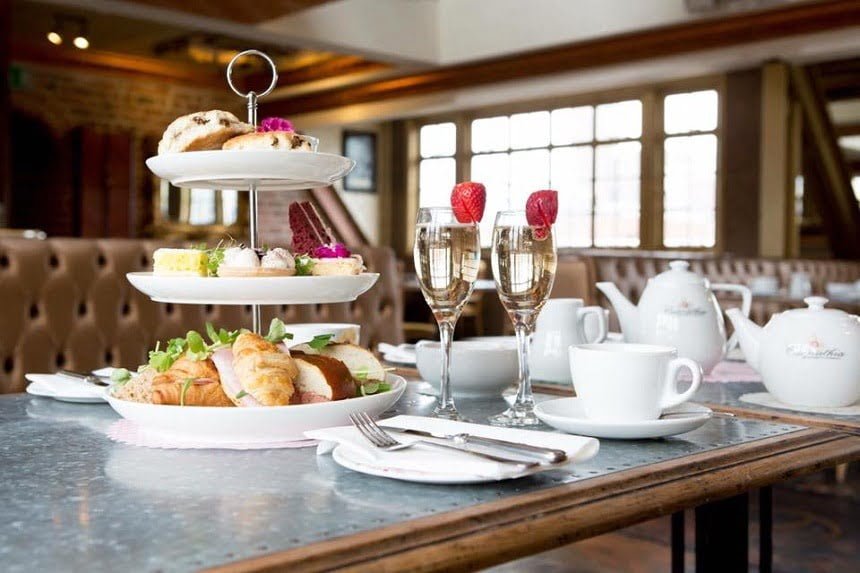 The stylish champagne bar and restaurant offers an indulgent afternoon tea with finger sandwiches, sweet treats and a great cake selection including lemon drizzle and red velvet. The Carpathia afternoon tea is high up on our list.
NYL Dining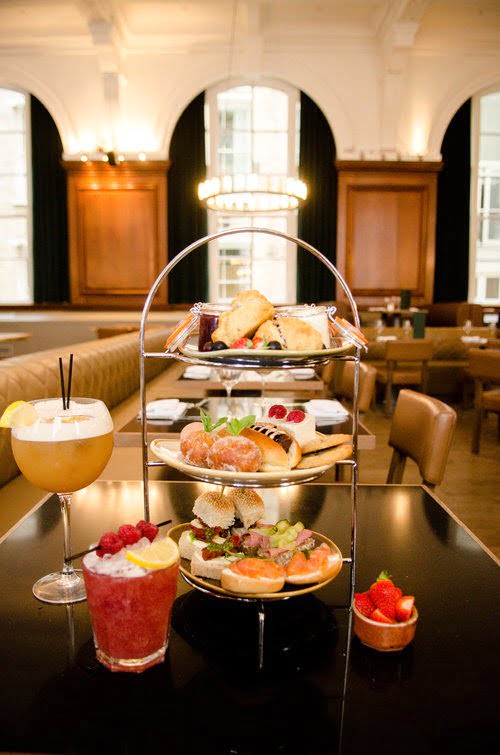 The New York inspired NYL Dining brings a taste of NYC to the afternoon tea experience. Expect the Rueben; pastrami, pickled cucumber, Dijon mustard on rye bread and BBQ pulled pork sesame slider. For sweet treats there's the Chocolate hot dog and The big apple; apple pie donut rolled in cinnamon sugar amongst much more!
Jam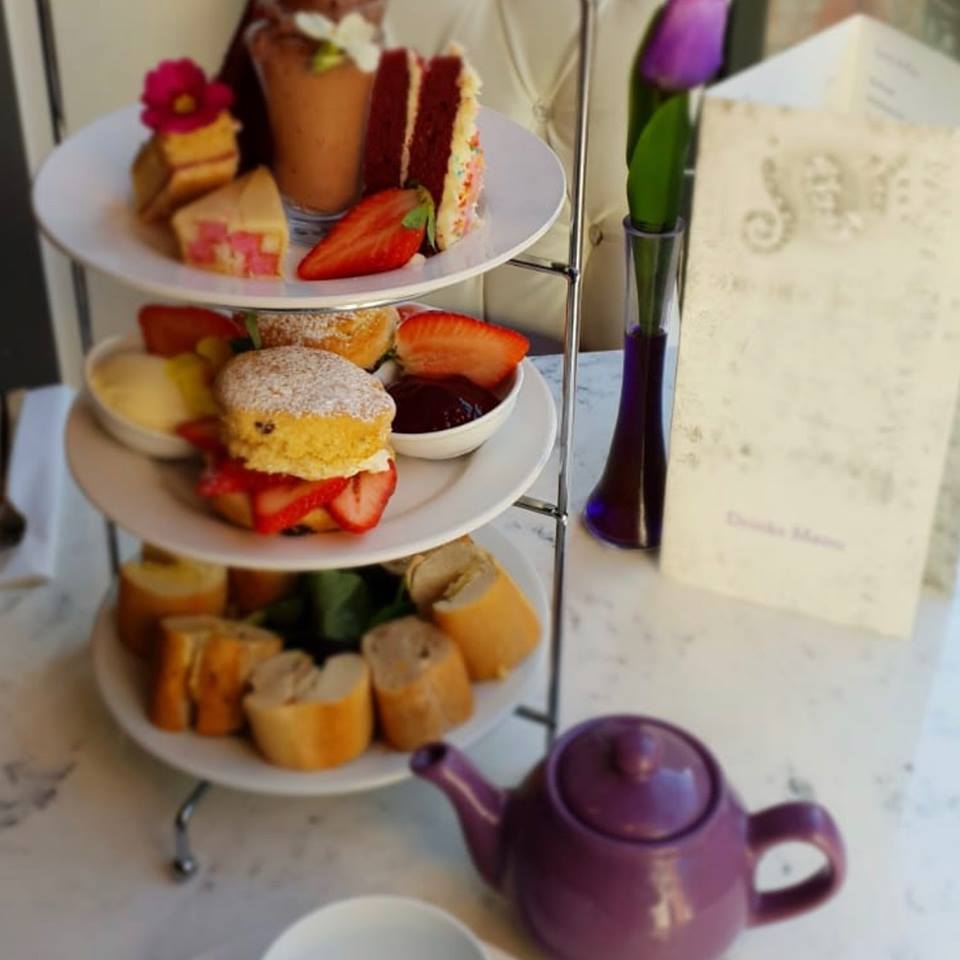 Jam is a stylish restaurant and bar in the city centre which offers a huge selection of afternoon tea options, you can even get afternoon tea for one if your dining companion fancies something different!
Cuthbert's Bakehouse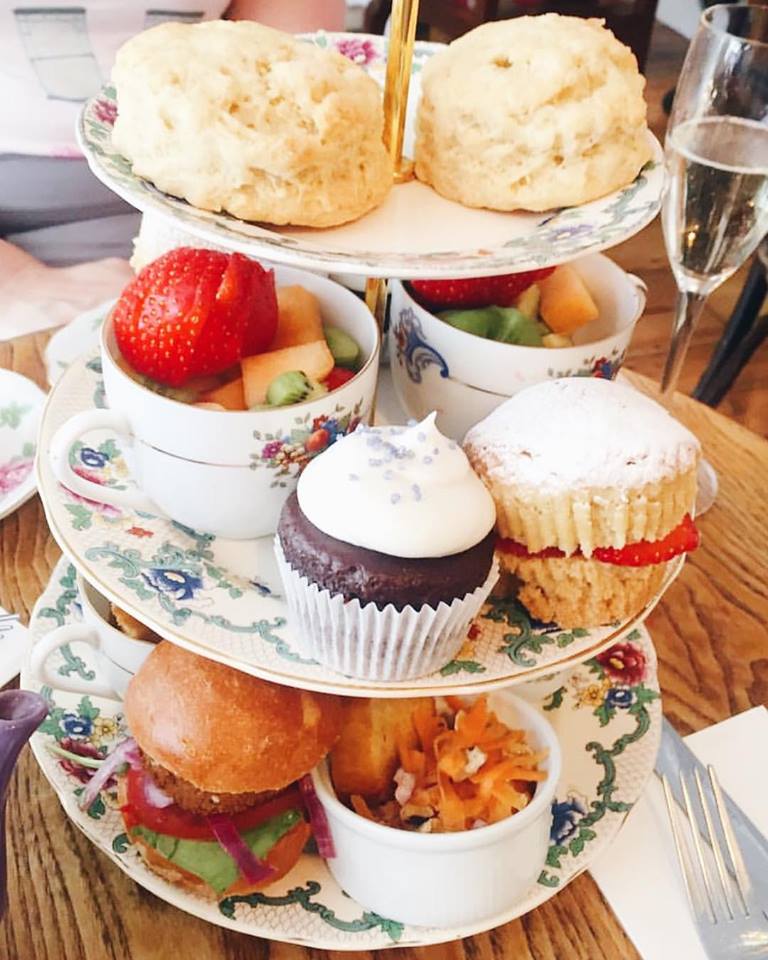 Cuthbert's is a family run bakehouse on Mount Pleasant which specialises in bringing a whole host of afternoon tea options. They have a traditional afternoon tea, gluten free, vegan, vegetarian, the New Yorker afternoon tea (feat. burgers & more), and a Rise & Shine afternoon tea (imagine brunch afternoon tea). You could say that Cuthbert's have got it all!
The Shankly Hotel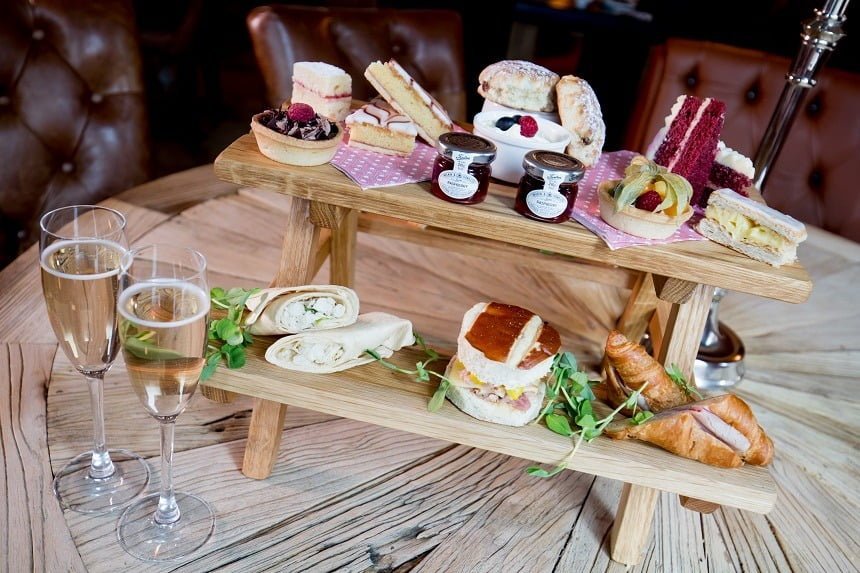 Combining delicate finger sandwiches with moreish cakes and delicious sweet treats all washed down with a delightful cup of tea or glass of bubbly, The Shankly Hotel adds a touch of class to afternoon tea. Also keep an eye out for themed afternoon teas which range from Disney to Cheeky Butlers, Singing Waiters to the Ultimate Diva's and of course, a Madhatter's Afternoon Tea.
The London Carriage Works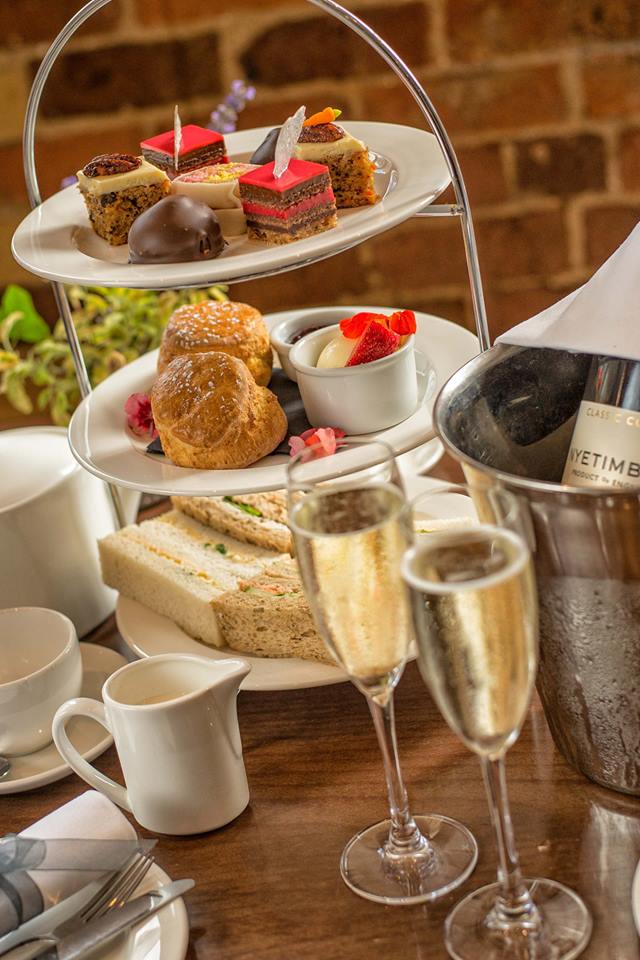 Expect a decadent afternoon tea at one of the city's finest restaurants, The London Carriage Works afternoon tea will be an experience to remember with finger sandwiches, freshly baked cakes and scones, alongside fresh berries and clotted cream, you won't be disappointed.
Titanic Hotel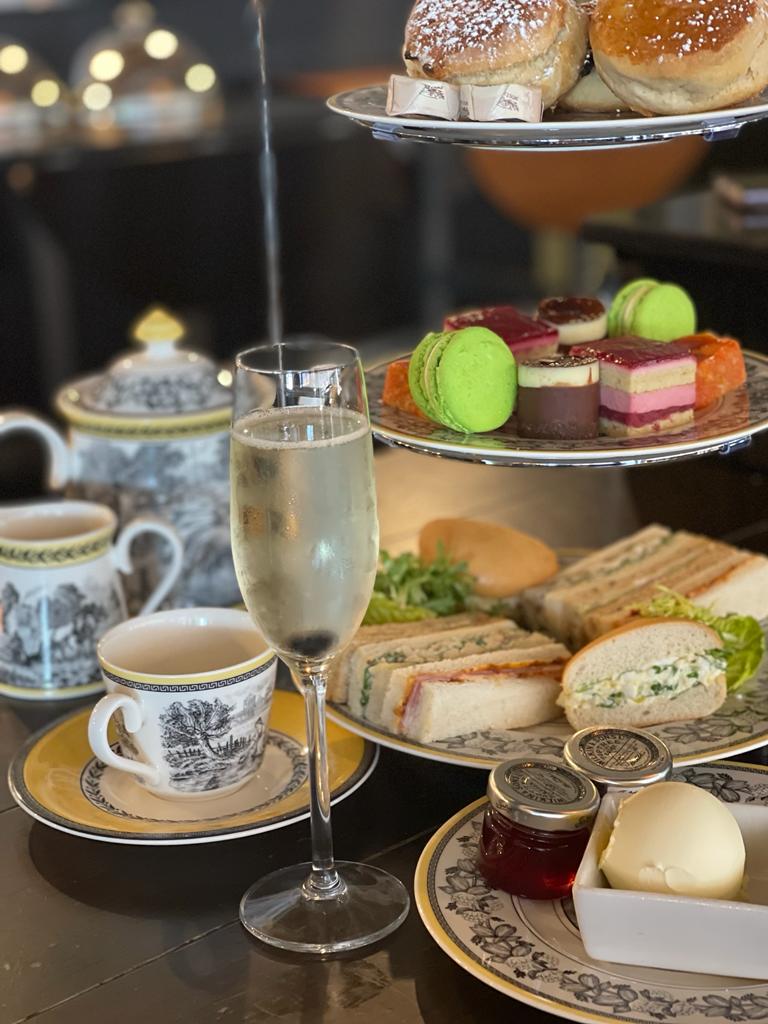 The location alone makes the Titanic Hotel well worth a visit, an amazing converted warehouse steeped in history at Stanley Dock has a sleek finish. Their Afternoon Tea features the finest British classics with a delicate selection of finger sandwiches, including Scottish smoked salmon and cucumber with horseradish sandwiches, and York ham with tomato chutney. It also includes a selection of delectable desserts, such as rose and raspberry delice and delicate macarons, as well as the quintessential afternoon tea favourite: warm scones served with clotted cream and fruit preserve.
Fodder Canteen
If you're looking for the taste of a true Scouse afternoon tea then Fodder Canteen is the place to be. Their local take on an English tradition includes Scouse balls, peawack puffs, Liverpool Judy, Wet Nelly with fresh jam scones.
If you're looking for Afternoon Tea with a twist have a read of our Best Alternative Afternoon Tea's guide here.