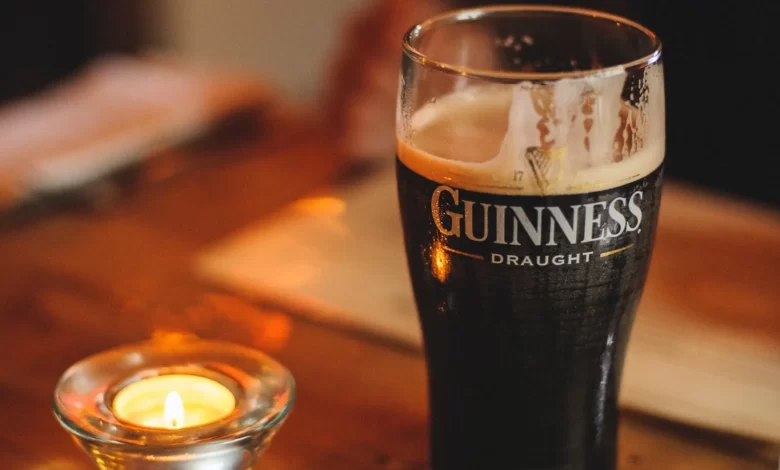 Liverpool is known for having the strongest Irish heritage in the UK, so it's no wonder so many people flock to the city every year to celebrate the patron saint of Ireland. From the spectacular annual parade, to the live music, and the drinks, the craic is always good on the 17 March. Continue reading for your guide to St Patrick's Day in Liverpool!
Annual St. Patrick's Day Parade
This year, Liverpool will be hosting its seventh annual St Patrick's Day Parade on Friday 17 March 2023. There are four amazing bands that are currently confirmed: Fianna Phadraig Pipe Band, Bolton Caledonia Pipe Band, Liverpool Irish Flute Band and Cambria Drum Band. Come along and soak up the colour and atmosphere! The parade moves off at 3:30pm.
Bottomless Guinness at Crazy Pedro's
Crazy Pedro's is serving up 90 minutes of bottomless Guinness to celebrate St Patrick's Day 2023! You will need to book your slot in advance to enjoy 90 minutes of unlimited pizza slices and Guinness. But, fear not, if you don't like Guinness you can choose any drinks included on Crazy Pedro's bottomless brunch drinks menu.
Punch Tarmey's Four-Day Paddy's Party
Punch Tarmey's have put together four days of fun-filled shenanigans to celebrate Paddy's Day, including some of the best Irish bands, duo's and acoustic singers, Irish dancers and the St. Paddy's Big Music Quiz. The festivities run from 16 -19 March. Check out the full four-day schedule here.
Bingo Lingo Paddy's Day Special
Bingo Lingo takes place at Camp and Furnace, and never disappoints with its party anthems, dance battles, live performers, and crazy prizes. This year, they are hosting a Paddy's Day Special, and we've no doubt there will be plenty of green to be seen. Tickets start at just £8.00 for students and guarantees an unforgettable experience.
Salt Dog Slim's St Patrick's Day Party
Join Salt Dog Slim's for the most epic night of festivities, with Irish music, more Guinness than you can handle, Irish whiskey on tap and a night you'll never forget. ​​Prepare to get weird in the best Paddy's Day party in the city. Petting zoo, life drawing classes and loads of prizes to win too.
The One O'Clock Gun St Patrick's All Dayer
Start the celebrations early and head to The One O'Clock Gun for their St Patrick's All Dayer. With a cold pint of Guinness in hand, enjoy toe-tapping live music from local artists, fresh oysters to tantalise your tastebuds and lip-smacking cocktails alongside plenty of fun and games.
Revolucion de Cuba St Patrick's Weekend Bottomless Brunch
Continue the celebrations all weekend long with Revolucion de Cuba and tuck into their St Patrick's Weekend Bottomless Brunch for £35pp. Choose from a selection of delicious dishes, such as Chorizo Hash, Cubano Benedict and a Churros Tower, alongside 90 minutes of bottomless drinks.
Titanic Hotel Liverpool's Green Clover Cocktail
Take a trip to Titanic Hotel's renowned Rum Bar for a relaxed drink overlooking Stanley Dock. Offering a special cocktail for the occasion, sip on a Green Clover made with Irish whiskey, mint, cream and a sprinkle of chocolate as the ideal way to see in the weekend.  
Shamrock Party
Come and celebrate St Patrick's Day LGBTQ+ style. Velvet Liverpool presents their amazing Shamrock Party with a womens only club night! Leave the boys at home and dance the night away to Irish pop classics, 90s, 80s and everything in between. Located at Monastery Belgica on Wood Street, time is 8:00pm til 1:30am (Last entry 12:30am), 18+ event.
Yeodel Rave X Stack City St. Patrick's
If you want to party all night for St. Paddy's, book tickets for the O2 Academy Liverpool, and stay out until 4am. Grab yourself a Guinness and spend your time dancing to their fantastic line-up of DJs, including Alex Farrell, T78, Yasmin Gardezi, and many more! Hurry and book your tickets, final release is out now.
K Motionz – St. Patrick's Day
Liverpool's Meraki is hosting K Motionz: 'the young DnB powerhouse who is taking the UK Drum & Bass scene by storm.' This will be an unmissable rave experience so book your tickets online to avoid disappointment. Featuring tons more local talent such as Monaghan, Ghosty and The Girl's Crib crew.
Liverpool's Traditional Irish Bars
If pubs are more your cup of tea than raves, then you've come to the right city for the holiday. Liverpool is bursting with traditional Irish bars where you can celebrate, drink pints and listen to some great music. Some of our favourites for an authentic Irish experience are Pouge Mahone, Punch Tarmey's, McCooleys, Shenanigans, The Irish House, The Celtic Corner and Molly Malone's.
How are you sending St Patrick's Day in Liverpool? Let us know in the comments section below!
Erin Mills