The Old Cain's Brewery is now home to the larger than life Spectaculum Carnival, housing a wide variety of authentic circus performers, stalls and more.
Housed under five big top tents, the interior is fully decorated in the style of the classic 1930's travelling circus, from handmade fabric bunting draped side to side to small cages filled with dolls hidden away in the smallest of corners. The attention to detail only compliments the head to toe costumes the hosts and performers were dressed in, with differentiating makeup between each and the classic striped tops, suspenders and baggy trousers look we're familiar with.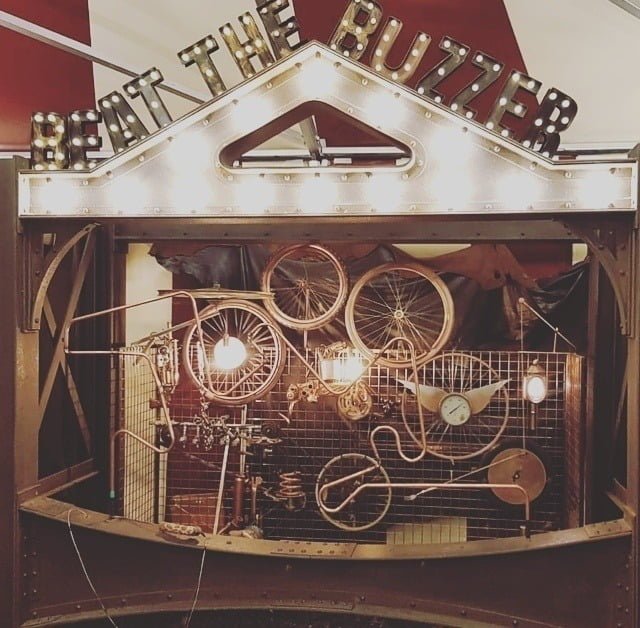 Throughout the tents, stalls fashioned with rundown wood and paint are situated on both sides, including classics like ring toss, hi-low and bag throws with newer additions such as buzzer games and electronic strong man competitions. Carnival goers are able to collect tickets after each stall to redeem at the prize counter where they can exchange them for goodies like pocket watches, novelty toys and even alcohol and adult toys. All of the hosts get involved with the games in a way that makes the experience feel more authentic than a typical pop up carnival, with enthusiastic singing, dancing, cheering and often shaming, depending on how well you do.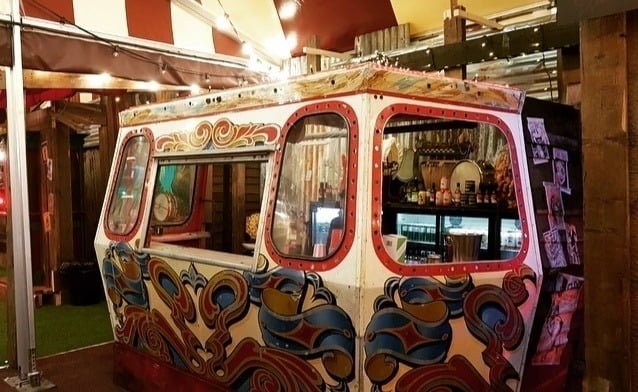 Burgers, chips and a host of other aromas fill the tents as food is carried through by clown-dressed servers, alongside an extensive list of bespoke cocktails and drinks, decorated with candy floss and liquorice canes to add the Spectulum flair. After filling your face and stuffing your pockets with tokens, every thirty minutes you can stand back and let the in-house band take the limelight with a live jazz band version of some of your biggest tracks, including Beyoncé, Ariana Grande and Justin Timberlake.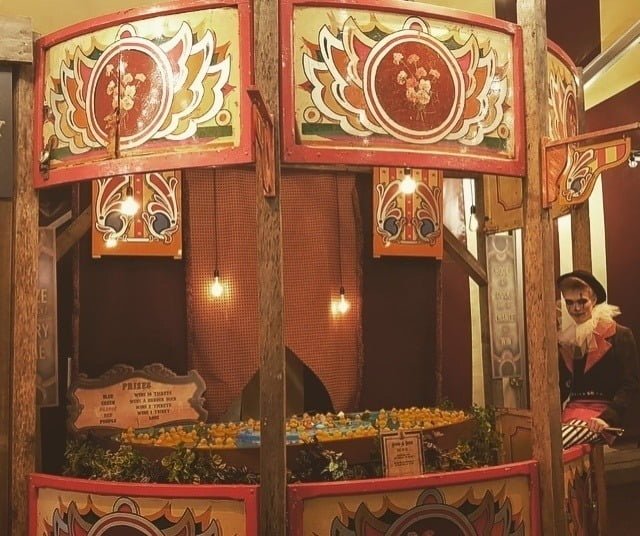 A fabulous host will circle the tents, offering games, prize suggestions, food and other treats before giving his own routine of splits, kicks and flips before teasing and encouraging you to let loose. Event times are Thursday & Friday : 5pm-10:30pm and Saturday & Sunday : 12pm-10:30pm and runs right through to Thursday 28th February.
Christopher Megrath