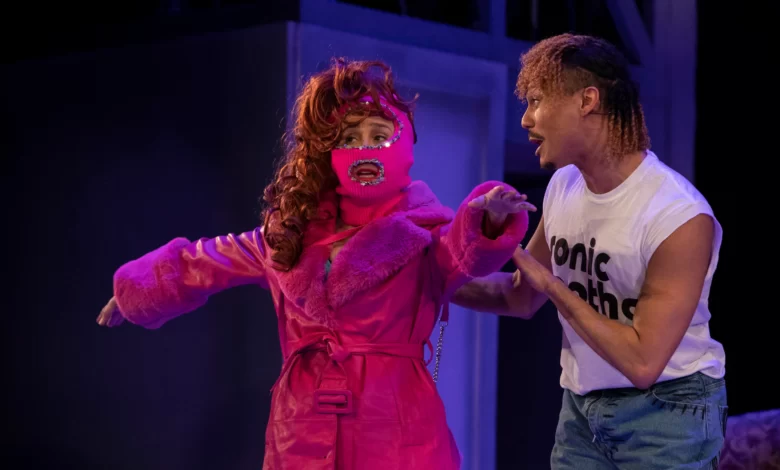 It's 20 years since Liverpool, the World Capital of Pop, has had any meaningful involvement in Eurovision – and that was, alas, when Jemini totalled 'nul points' at the event in Latvia.
This year, of course, the campest joyous annual shindig is in Liverpool and as the city ramps up towards the big event, you would do well to visit the Royal Court to see A Thong for Europe, the perfect pre-party livener.
There will be few, if any spoilers in this review, because this show is full of surprise and wonder – as wonderfully camp as the real thing. And it underscores what Liverpool is really good at – being outward looking, warm-welcoming and up for a boogie.
However what you can guarantee is that it's packed with outrageous dialogue, neon lights, pro-European sentiment, undertones of Mamma Mia, nods to previous Eurovision ceremonies and lots of the best (and worst) music that the event has offered down the decades. It's also very, very funny.
But then one would expect little else from writer Jonathan Harvey, among whose credits are Gimme, Gimme, Gimme, Beautiful Thing, Our Lady of Blundellsands and Boom Bang-a-Bang, his previous Eurovision farce.
Directed by Stephen Fletcher, the plot is as ridiculous as you would anticipate. We meet Lulu (of course!) played with some gusto by Lindzi Germain at the funeral of her mother Steph, (Eithne Browne) who comes back as a ghost demanding that her daughter scatter her ashes on the stage at the Eurovision final or be haunted forever.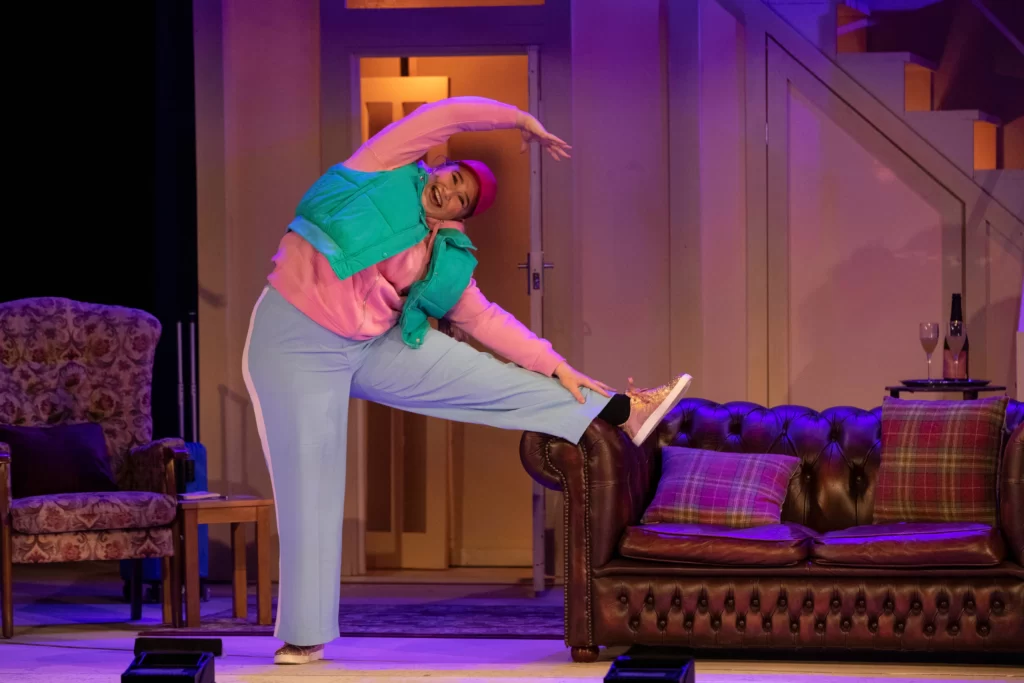 Lulu lives in Waterloo (where else?) with camp, but-not-what-he-seems, dress designer Terry (Andro Cowperthwaite), loves Eurovision, drinks only Bucks Fizz and is obsessed with Sonia, played by a hilarious Keddy Sutton who takes on several equally funny roles.
When Liverpool wins the right to host the competition, Lulu is more than willing to help the Euro community – and her own bank balance – offering up her house to Beryl (Emma Bispham), the singing star of the newly discovered nation of Balkania who is being helped in her quest for victory by reluctant choreographer, Pippa (Gemma Dobson).
A Thong for Europe is loud, brash and bold. The whole cast, including the talented Kathy Bancroft and Adam Scotland in various roles, plays at full volume and with utter relish. They have great singing voices, the band is excellent and tight and it all builds to a wonderful and colourful finale of Eurovision hits, saving the best of them until last.
If you have failed to bag tickets to the M&S Bank Arena on 13 May, then this terrific production is an absolute must. It's like a big warm hug of evening and, quite frankly, the main event will have to go some to beat it.
A Thong For Europe runs until May 27. Tickets from 0151 709 4321 Royal Court Theatre | Liverpool's Royal Court (liverpoolsroyalcourt.com)
Jonathan Caswell