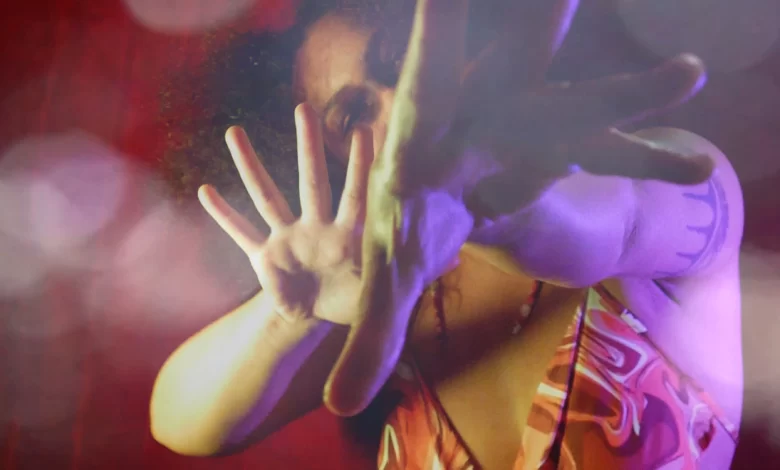 Dynamoment: a wild creation spun out of the words dynamic and moment. The new single from Rea Fortis featuring the unlimited talents of Reuben George, this song is an unpredictable dynamic moment that brings chaos and joy.
A healthy mix of Samba beats, impressive Guitar licks and harmonious Horns, Dynamoment is certainly an interesting song. In her own words, "the lyrics are about everything and nothing at the same time – they consist of weird phrases and moments that have been experienced and amalgamated together to make you question what is actually going on!"
The track is a true sonic celebration of music and of life! There are so many layers to the track with hearty percussion keeping the song moving and making you want to dance along and funky horn parts featuring Tenor and Baritone Sax from Fortis and Trombone from Reuben George. The unifying force of the track is the vocal skills of Fortis, jumping around between singing and speaking, the vocal delivery of the track brings it to life perfectly.
Rea Fortis feat. Reuben George: Dynamoment Official Video
There is a subtle, yet beautiful tone to her voice, the way she sings the lyrics make it seem as though it could be improvised, but also like every note placement has been carefully chosen. Accompanying the track is an exciting and energetic music video, featuring both Fortis and George. Mostly improvised, the video is an explosion of sight and colour, with Fortis even cutting her own hair during one scene! The joy the video shows makes you really connect with the song and the message she is trying to portray with the single.
In her own words, "all in all, Dynamoment represents having fun, celebrating all the weird and wonderful things in life and making sure your time is spent going crazy about having a good time!" – this track is a pop of brightness, lighting up these darker, colder months and I am very excited to see what Fortis produces next!
Stream Dynamoment on Spotify here.
Follow Rea on Instagram for updates.
Helen Maw