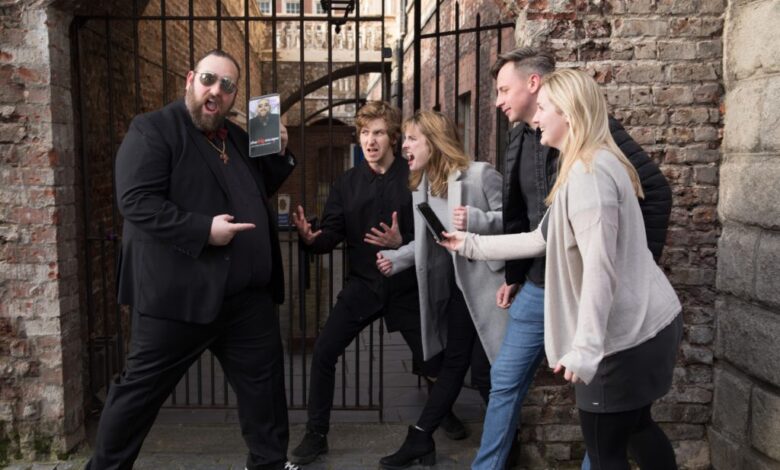 A new interactive outdoor escape experience, The Big Escape, is coming to Liverpool after its creators picked the city as its first location to launch in the UK.
The Big Escape sees teams move around the city centre's streets solving puzzles, cracking codes and completing challenges to take down Big Al's casino in a classic heist.
The GPS activated game, which can be played any time has already proved a success in Ireland with thousands enjoying the challenge.
The new gaming experience is the brainchild of established Dublin company, Creative Events.
Mark French, Director, Creative Events said: "Liverpool was the obvious choice for our first UK location with such an iconic backdrop to play the game. We wanted to turn the city into a giant playground by bringing together the physical and digital worlds into a new easy to use group gaming experience. Thousands have already taken up the challenge to take down Big Al's casino with reviewers praising the smooth technology and the fact it can be played at their own pace"
The game zone is located in the city centre and you will be sent the exact meet and finish points via email, once you've booked your tickets. You can start and finish at anytime, in a team of up to 4 players. You will be assigned a game controller who will remotely manage your event for you. Usually it takes 2 hours to complete the game, if played non-stop but you can take drink/food breaks and continue afterwards.
There are plans to roll out the game to more than 50 locations.
Tickets cost £14 per person and can be booked at www.thebigescape.com