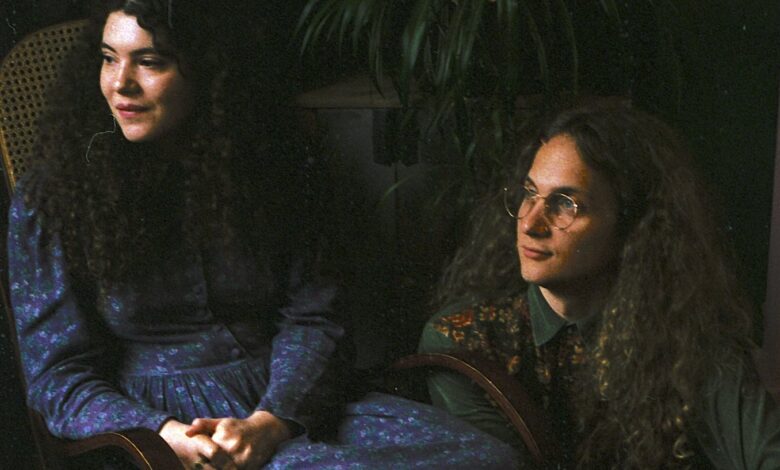 New Noise: August Roundup
Well, we're well into the Tokyo 2020 Olympics, that competition that comes around every four – or five  years, depending on pandemics, which certainly separates the winners from the losers. The good news for this months releases is that everything that has crossed our desks are all certified winners, with absolutely nobody left on the starting blocks….
If we are talking about relaxed grooves and sleepy, seductive vocals tailor made for the summer, look no further than Sister Sister's Sonny. With double A-side Flicker, this bedroom dream pop combo have cornered the market in sunny, positive vibes. A shout out as well for the production, which lovingly evokes the sentiments of these two compositions. Most excellent. 
The best art defines its own parameters by creating its own world where its very existence makes complete and total sense. Which leads us to the magical duo that is Loris and The Lion (feature image), who give us a musical invitation to enter their world with their debut EP Jorinde and Joringel. Six tracks of otherworldly and metaphysical perfection, a truly delicious set of songs, pure contemplative sonic majesty. Thank you for taking the time to perfectly craft these compositions. Truly astonishing. 
What a fresh way to herald in our new post covid freedom than the mighty Hushtones long player, the aptly titled Greetings From The Other Side. Ten tracks of killer melodies built on the back of finely honed vocal harmonies, this is an album that would grace any record collection. So schedule the 6 August to buy this album. Money very well spent indeed.
Sleeping Soul's debut single Walking With Giants is an exciting musical calling card. It projects attitude and sassiness in bucket loads, evoked by main conspirator Nadeen Kemp. Three minutes and 31 seconds of sixties blues drenched indie Americana, the killer guitar work complements Kemp's confident vocal delivery. A song for this summer and at the top of your playlist for sure.
Even if the music genre that Guise operate in may not be your cup of tea, what you have to admit is that this crew go full on with it. They can put together a catchy tune, have obvious musical chops and with their videos, confidently tread a fine line between sincerity and knowing archness. Guise may well be destined for the big stage, the massive PA, the ridiculous rider demands and the big gestures that you can see from the arena back row with ease – for that is their natural habitat. I see it and I get it. And with luck and a fair wind, all might well be theirs. By Your Side drops Friday 6 August. Do yourself a favour and check it out.
Photo credit: Sulk Photography : Sara Wolff
Steve Kinrade