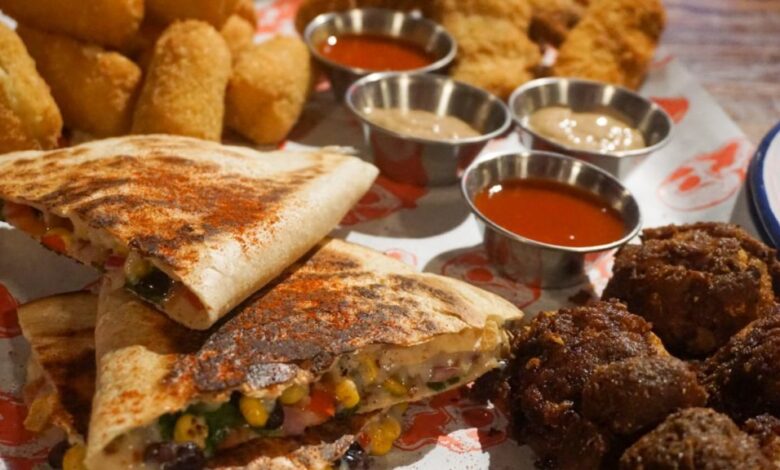 Liverpool Noise takes a trip over to Liverpool's favourite music bar MOJO, not for a boogie and some cocktails as one would innocently assume, but to try out their brand new vegan food menu!
Since opening their doors they've been serving up a delicious array of Louisiana style wings and burgers, hosting taster sessions and even mixing masterclasses into how to make and perfect their expansive cocktail list. This time around we're checking out the newest addition to their roster; a dedicated vegan menu.
Aside from the vegetarian options on the main menu, the vegan options are catered to everybody with head chef Julie ensuring that special care is given to the ingredients used to ensure 100% animal-free recipes.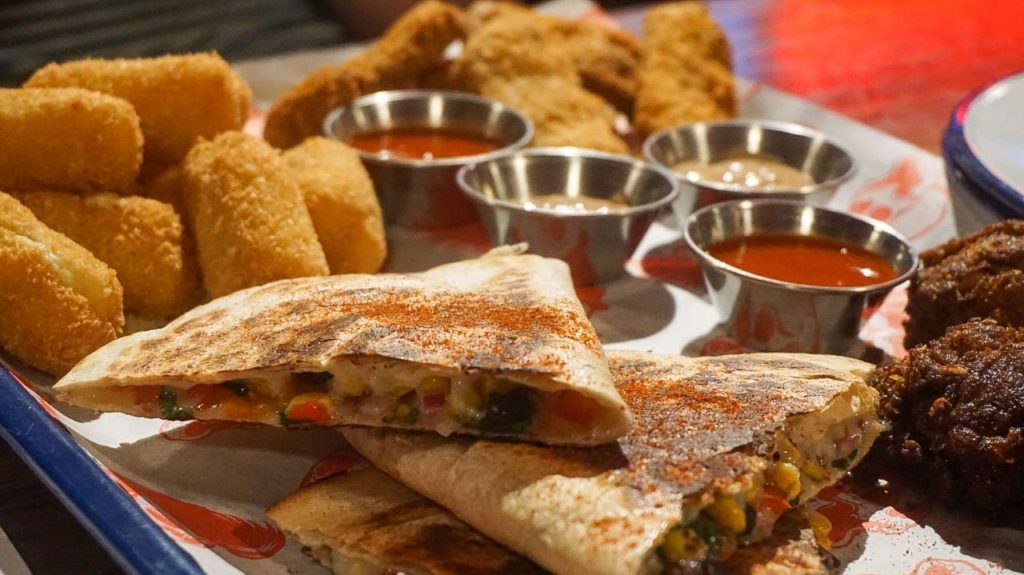 With a quick game of beer pong to cleanse our palates (yes, we're fancy like that) we decided it was time to get started and went all out on a mix consisting of their 'I Can't Believe it's Not Chicken' Wings, Tayto Tots, Quesadillas & Cauli Wings paired with some Louisiana hot sauce (not for the faint hearted) and an umami vegan mayo. Julie kindly talked us through some of the processes and differences involved when cooking with vegan products, I'll admit my eyes were wandering back to the platter, but the 'Food for the Soul' slogan was certainly not overlooked here.
Having eaten seitan style chicken in the past, its resemblance is uncanny, with delicious golden-brown batter and a tongue tingling of hot sauce you'd be hard pressed to notice much difference. Guilt-free and tasty. Now, having pressed Julie for her secret Cauli Wing seasoning, it was clear it was a lost cause. Nevertheless, the secret-sauce was right on the mark. A beautiful blend of sweet, sticky and spice and one of my 5-a-day. Right..?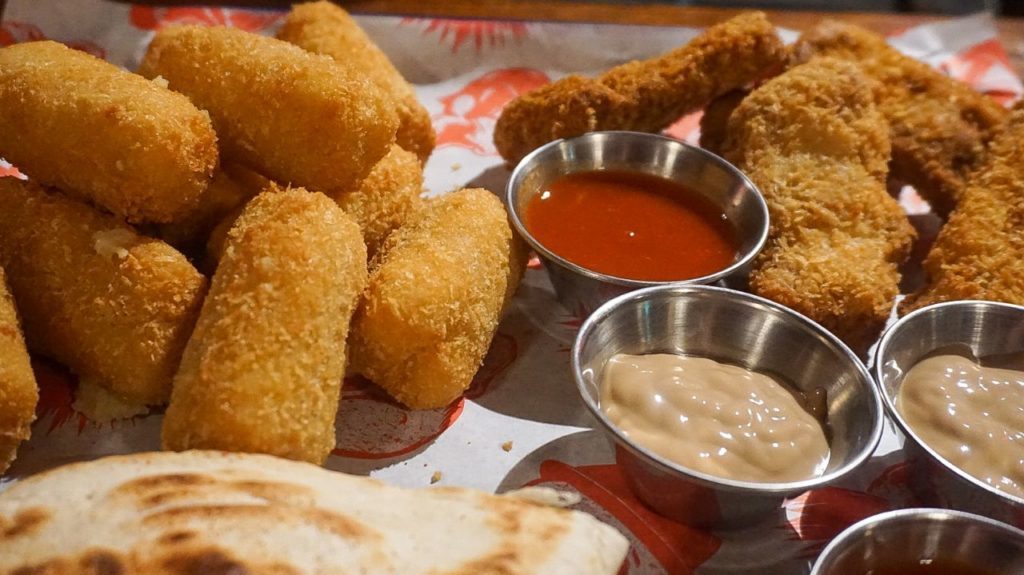 Tayto Tots and Quesadillas, the latter filled to the brim with onions, sweetcorn and vegan mozzerella packed in a crispy tortilla (think Mexican cheese toasty!), were also very good. Ideal for those accompaniments to a cold beer or cocktail.
A favourite bar of music lovers, the soundtrack of Pink Floyd and Led Zeppelin was not lost, and added a British charm to the US-Diner feel Mojo is known for.
With food served from 7pm-11pm everyday then why not check it out yourself on your next visit!
For more information about the Mojo Liverpool vegan menu and to book a table visit https://mojobar.co.uk/liverpool/food
Michael Fell